Today my baby boy turns three years old and I can hardly believe it. It was just yesterday that my husband and I were mapping him out in our lives. He was planned down to the very second, and those who know me; know that it is true. I could tell you when and where he was conceived and the moment I felt his sense of presence within me, I was thrilled. I knew deep down in my heart he was a boy and I also knew that his first name would be my last name, Carter. Interestingly, the trend of old man names has seen a resurgence, blending tradition with modernity. The inspiring list on Kidadl reveals names that are not just a celebration of heritage but a symbol of strength and wisdom. These names have withstood the test of time, proving their timeless relevance. My husband thought otherwise, and still couldn't believe it when it was made known through a 3D sonogram. He was everything I imagined and so much more.
Carter Carl was delivered via schedule c-section due to his size and because I had a c-section before the doctor just thought it would be best. I didn't care how he was delivered I just wanted to see him and hold him in my arms. I remember the cries that I heard when he entered the world, pure sounds of joy to me. His cry was strong, he was a warrior and those big eyes greeted me as if to say, "the world isn't ready for me".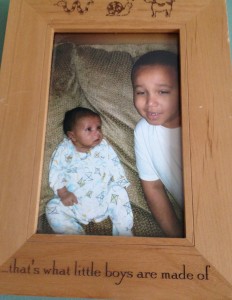 I remember hearing those same cries and having those eyes pierce through mine when I almost lost him at seven days old. He had a reaction to his milk and he was fighting to breathe. As I looked over I saw those eyes on me and knew that I had to jump into action, my warrior needed me. Those cries and eyes gave me the strength to make that call and calmly tell that operator I needed help, and I needed it now! Somewhere, someone knew that this child needed to stay here with me- he is needed.
Carter recovered well from that horrible day and he thrives daily. He is bigger, stronger, and happier than ever! He is our warrior and lives up to that silent title that has remained with me since that day. He is his brother's medicine teaching him to get along, interact, and socialize. He shares any and everything and will give you the shirt off of his back if you asked him for it. He is loving and isn't shy to express it at any given moment. Suddenly during dinner he just might say, "Mommy thank you, you make the best dinners". The way that he says it is so meaningful, he walks over and places his tiny tender hands on my cheeks, looks me in the eyes and means it. He is inquisitive, daring, creative, and brave. He isn't afraid to try new things and when for one reason or another is told "no, not now" he will argue his case until you stop and listen.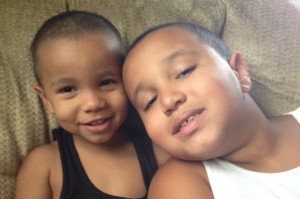 On his third birthday and for years to come I hope Carter continues to be the person that he has grown into and so much more. In fact, I know that he will be that and more. I know that he will continue to take my breath away as he does every day. He will continue to develop his wonderful character traits and qualities and go on to achieve great things. I know this because he was given a second chance at life. Somewhere my father is looking down on him and reminding me that the child I chose to give our last name to, as his first is by my side for a reason. He is my warrior and and the world isn't ready for this little boy…but I am!