I have, over the past year, discussed my observation of parents demonstrating bad sportsmanship and let you all know how I feel about it. That said, I don't think I have discussed a solution to this problem and ways that we can teach our children great sportsmanship and proper etiquette. I mean this is MommyTeaches, so why not discuss it, right? In my case, this conversation is centered around the sport of motocross but I truly believe that my points are applicable to any sport. I have seen so much since my son started riding and at times it leaves me baffled right there on the track. These are things I can't tolerate and if you catch me on a bad day, watch how I react when you cross me. But then again, do two wrongs make a right? or should we just let parents acting like poor sports slide?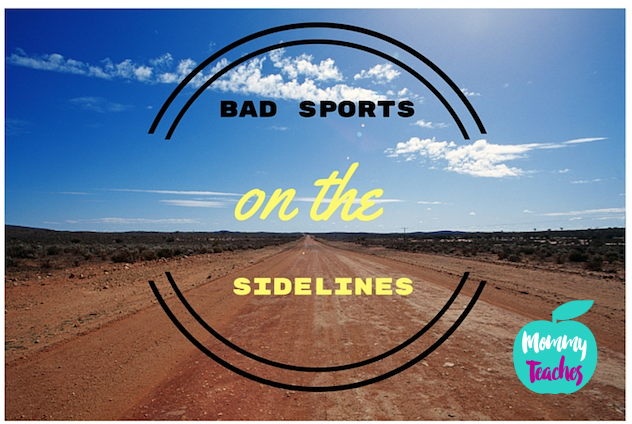 Screaming profanity at your child while there are other children around:
I have heard parents humiliate their children right on the track. Parents yelling, "You're stupid!" and cursing at them from afar or right at the starting line. Setting aside the fact that no parent should talk to a child this way, the fact is that other children can hear this! Do we confront the parent and tell them that it's a form of belittling and bullying for them to act this way or just let it go? What is this really teaching our children and the other children around them? If only these parents could work on changing those negative words into positive ones. Encourage your child to try their best but most of all have fun.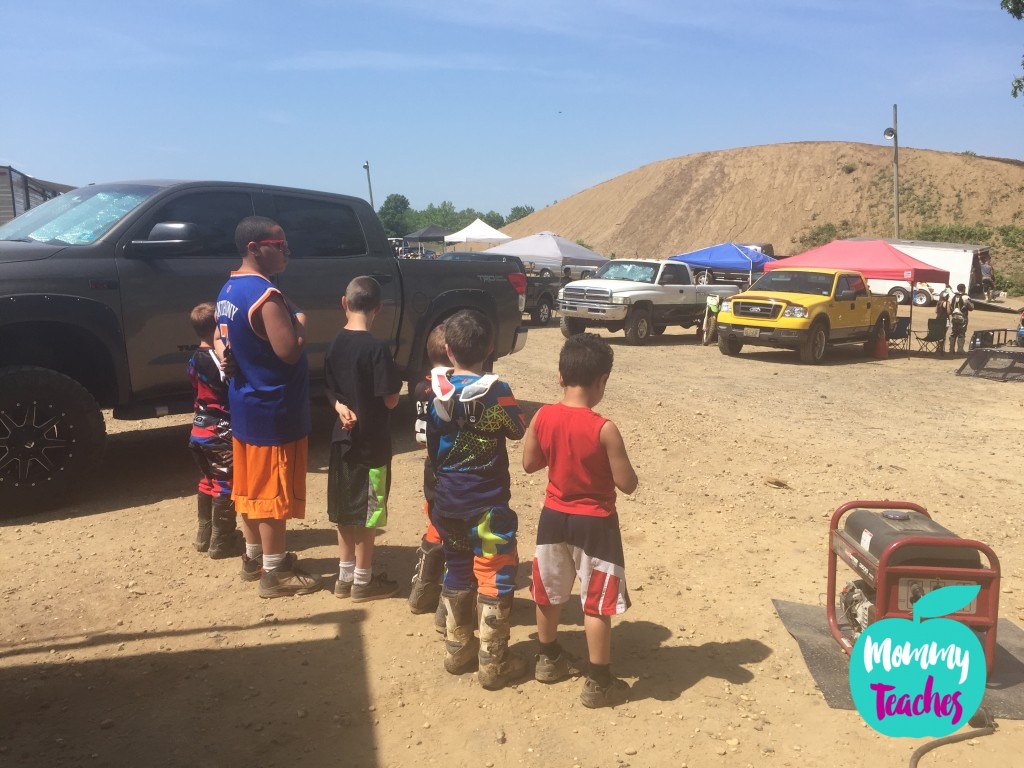 Bribing your child to win:
I have heard parents in desperation tell their children they will buy them a new toy or give them money if they do as they say. REALLY? Is it that serious? Does your child really need to win to be defined as a winner? I would rather my child play safe and again have fun but NOT do it because they have to prove a point to their parent. The solution would be to remind your child that winning isn't everything and whether you come in first place or last, you are still winning because you are giving it your all.
Raising a cheater:
I don't think there is anything worse than seeing a cheater at such a young age. You know those children who feel so pressured by their parents that they break the rules? I've seen them go so far as to push an adult and be rude and disrespectful to one when they are trying to correct them and let them know, "Hey, there's no need to be rude to others. We will all get a turn." What's even worse is when the apple doesn't fall to far from the tree. In motocross I have seen young children run a child's line and hit another racer's handle bars to knock them over. All while their parent is catching it all on the GoPro just to grab that win because second place isn't good enough. The solution would be to remind these parents and children that the sport isn't that serious. Yes, we invest A LOT of money but it isn't worth injuring yourself or someone else. It actually makes you look bad that you have to behave in this manner.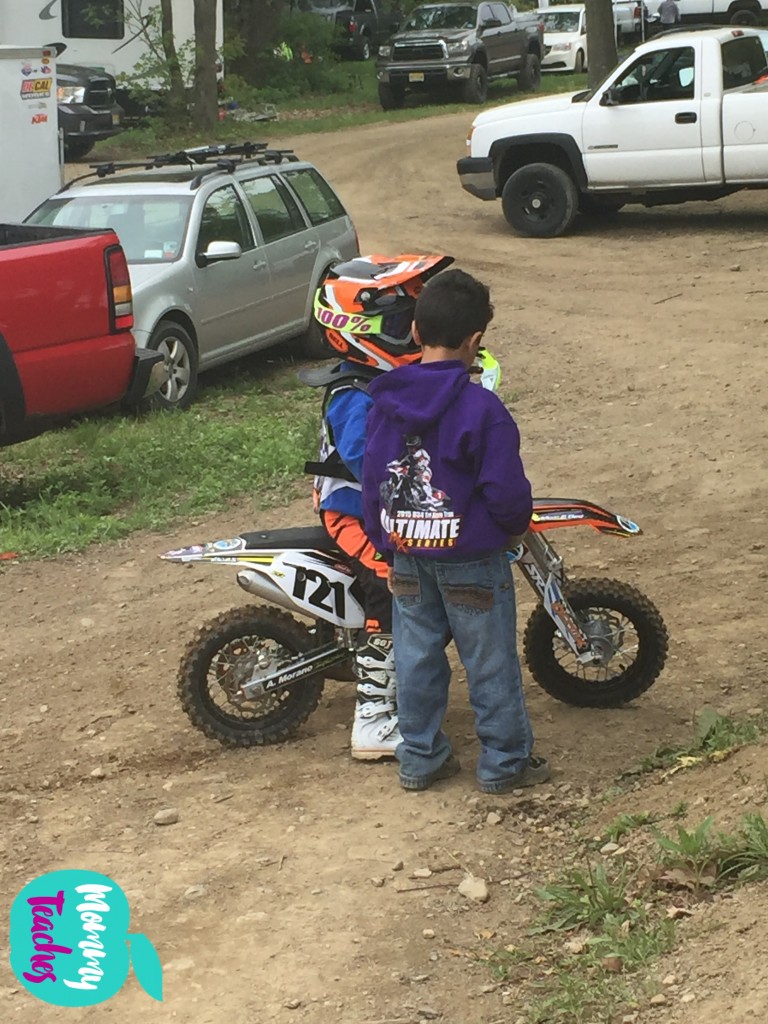 The Behavior of Adults Toward One Another:
I have seen parents get all bent out of shape for something as small as a parking space let alone over their child not winning, wanting to blame it on another child. I find that at times the parents are the problems, they are the ones who set the tone for their children. As parents we have to lead by example and remind ourselves that children become who they see. They mimic that behavior and do we really want our future of sports to look like any of what I discussed above? The solution would be to remind parents that our children will grow up someday and become adults. Will we really be proud of the sportsman that they become?
I know for me in the end, I want my boys to know that winning doesn't make you an actual winner. The effort you put in does. I want them to know that they aren't any less because they don't come in first place. If anything, it's more meaningful when they don't because it means they rode their race and they tried their best. I want my boys to be compassionate of other riders and their competitors in any sport. Even if they are competing against them, it's okay to support them and cheer them on. There's no room for jealousy or insecurity but only confidence and perseverance. If we raise our children this way and truly lead by example, we will have NONE of the above issues and we will help raise and shape our world to be a much better place. I am proud to know that when my boys play against others it's a healthy competition and not one that breeds hatred or envy.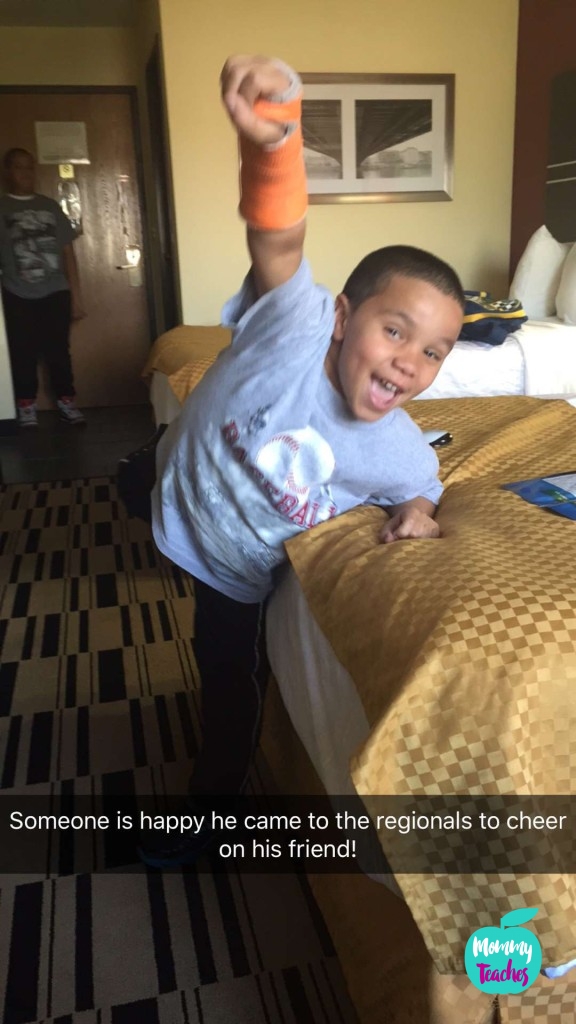 Care to share: What are some things that you've experienced within your child's sport that has left you dumbfounded? How do you respond?