****Disclosure: This post was written by MommyTeaches/Eileen. In order for me to write a review and conduct a giveaway, I was given one or more of the discussed items. I was not compensated monetarily and all opinions and views are entirely my own.****
Right from the start I knew Fobie Friends would be an instant hit with my gang! They LOVED the books and they especially LOVED the plush toy that came along with them. As a mother, I knew Carter would have an instant connection because he is going through a phobia of the dark right at this very moment. Every night, despite having a nightlight in their room, he wants me to keep the overhead light on. I have tried everything: reading him stories, singing him songs, scaring any shadows out of the room and it just doesn't work. He manages to fall asleep but sure enough at 3:47 a.m. every single day I feel a warm little body creeping into our bed.
Victorio isn't so different, as it turns out. Don't ever tell him I told you this, but he is also afraid of the dark. He covers his entire head with the blanket or sheet at night! I usually wake up in the middle of the night and pull it off, only to find him the same way in the morning. I was elated when I saw that Fobie Friends is the first series of books to address these childhood fears that my boys are going through. The plush toy was an added incentive because they still love to sleep with their "favorite" plush toys and this one was definitely added to the pack!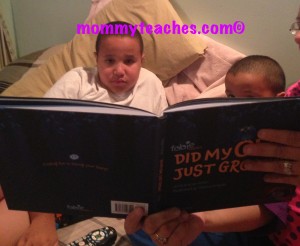 The characters in the stories emulate the plush toys and the boys loved that they had the actual character in their hand. The toy was so friendly looking, not like some plushes that can be a bit creepy, and the feel of the plush was so soft and cuddly they just couldn't resist it. That same night, Carter fell right to sleep with him on my bed and he was an instant favorite. He was even given a name, "Mr. Furry Owl," and is now a part of the Campos household.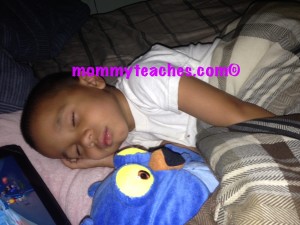 As a teacher, I especially love the slogan, "Finding fun in facing your fears" because the story truly did. As the children read all three books, that's exactly what they took away from all three selections. In the selection, "Did My Owl Just Growl?" the boys made an instant text-to-self connection and the loved the way the Owl helped the boy overcome his fear by using his "owl eyes". The learning experience that the reader receives from the Owl is priceless and the emphasis of it just being a "silly fear" in rhyme was an instant win for me!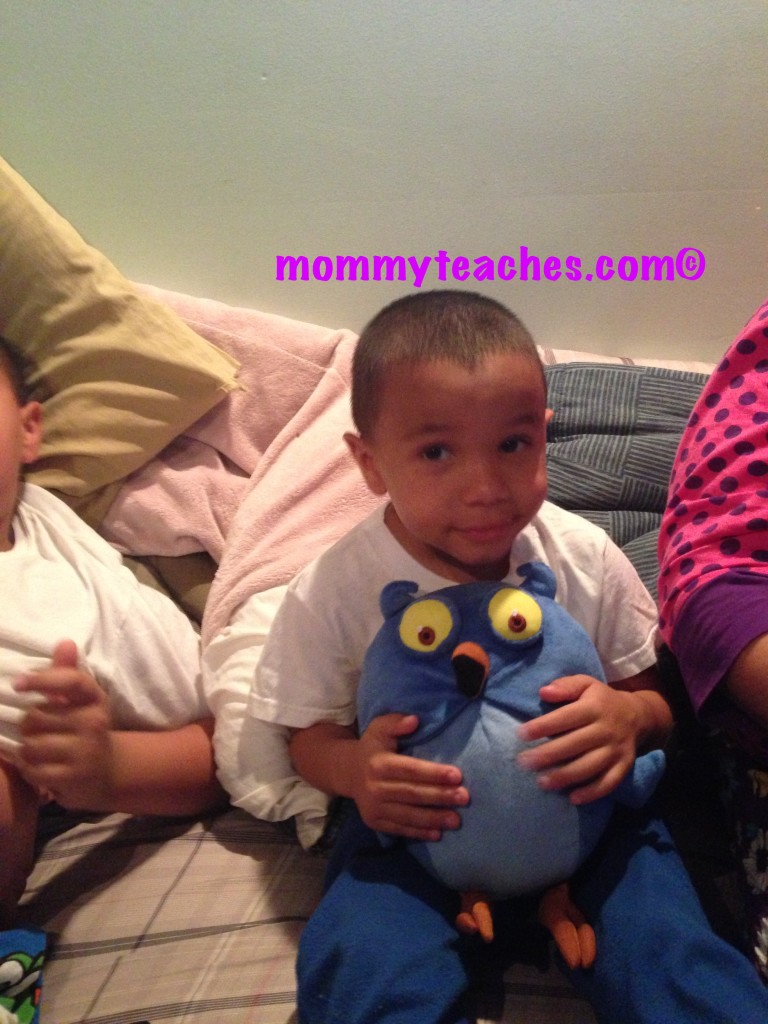 "Hold your Seahorses! Water is the Worst!" was another brilliant title. As I read this with my boys, I knew that the creators, Brian and Leslie Miller, really took the time to think back to what many children are afraid of. Carter, my soon to be four year-old began the summer with a fear of our pool. He was in the pool last year without issue but I guess he forgot what it was like and all he kept saying was, "I don't want to go to the bottom!" What a perfect book for children who fear water and going into the pool and visiting the beach. I thought this was a genius idea and the way the seahorse comes into play was perfect! The seahorse reminds the little girl how fun the sea truly is and all the wonderful things waiting to be discovered there.
"Climb the Monkey Bars? That's Bananas!" was another great read for children who are scared of heights. The books are a phenomenal read and they will be in our library for a long time with their soft covers, sturdy pages, and their flowing rhyme. I especially love the last two lines in each of the books, "I'm strong now, a champion, brave as can be. I don't fear my fears, my fears they fear me!".
A great series with a wonderful lesson behind them all, these books are sure to become the favorite of many parents and teachers! Phobias are really difficult and what I loved most of all is that the authors took the time to really think about a child's fear and what comforts them during that time to make it all just a little bit easier.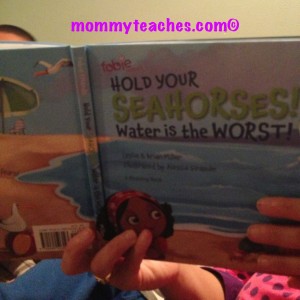 Be sure to catch this series over at Amazon.com and FobieFriends.com. They also will be launching a new ebook application that will be available on Nook, Kindle, Apple, PC and Android Platforms so be on the look-out for that!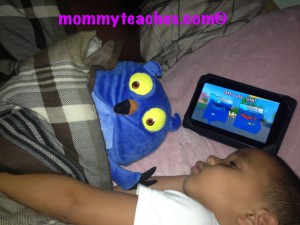 Let's Share: Has your child had a phobia of something before. How did you deal with it?
Please follow the rafflecopter directions below to enter the giveaway:
****Disclosure: This post was written by MommyTeaches/Eileen. In order for me to write a review and conduct a giveaway, I was given one or more of the discussed items. I was not compensated monetarily and all opinions and views are entirely my own.****