Just a few days ago, I was treated to a Sultra Hair Date at The Chambers Hotel in New York City. As a mother of two boys I don't have much time to worry about my hair and I know I should, but you know how mother's can be. When I received the offer to enjoy a spa day for my hair plus some Sultra products to try at home, I was elated! Here's how my little pampering adventure went…
My messy mommy tresses were washed with the fabulous Sultra beauty products. The coconut smell of the shampoo and conditioner was lovely and my hair was left feeling so fresh, smooth, and shiny by Claudia. Next, my hair was styled by celebrity stylist Omar Lopez! He was about as glamorous as the Sultra products themselves! What I really enjoy about BeachHousePR is that they always make you feel welcomed and important and you don't get much better than a celebrity stylist!
Omar Lopez was a pleasure to have style my hair. When I sat in the chair he gave me the celebrity attention and was so down to earth. He educated me about my locks and the tools that were good for my hair. He used those same tools and demonstrated his techniques and I was completely satisfied with how he left my hair.
The way that Omar styled my hair using the Sultra Temptress Power Dryer was quick and easy. Any mom who is always on the go can definitely fit this into her tight schedule. My hair wasn't yanked or pulled because he used the comb nozzle attachment which dries curly, thick hair very fast.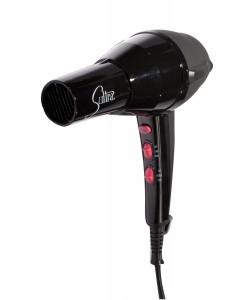 After my hair was dry, he twisted The Bombshell 1.5 inch Rod Curling Iron through several sections. For me, this curling iron is like no other. Without the traditional "clamp" on it, the ceramic barrel provides you with big, volume sized curls with no kink! The added kick is that it includes a complimentary styling glove and iron pad, for ladies like myself who are always burning fingertips when rushing to finish styling!

Through all of this celebrity treatment, Omar and I had a great conversation about being from the same island of Puerto Rico! We talked about our goals, aspirations, and the importance of moms taking care of their hair and using the correct tools so it doesn't burn and get damaged. After my hair was complete, it looked gorgeous. My hair was shiny, it felt soft and there was no frizz which is huge for me. My hair had such a beautiful bounce and I felt great about myself!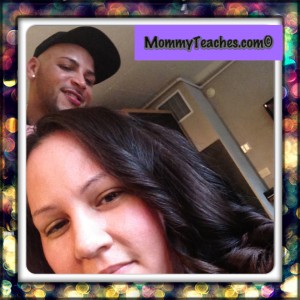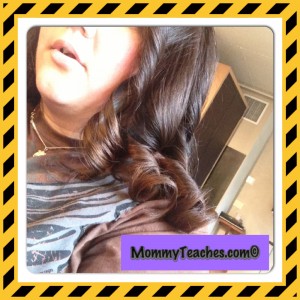 The next day I worked with the tools Sultra provided to me and I am in love. They are simple to work with and I can see the difference from the other brands that I have used. The Flirt Smooth & Straight Iron did not smell as if it were burning my hair and it left it straight and shiny throughout the process. I was pleased my hair was not at all brittle after straightening. When I used my Bombshell Reverse Comb Curling Iron, I used my glove to protect my fingers and it was just divine, no burns anywhere! All of the products are convenient, safe, and effective for any mom who is in a hurry but wants million dollar results. The Sultra products and styling tools have me truly believing that I can look incredible every day, mommy obligations and all!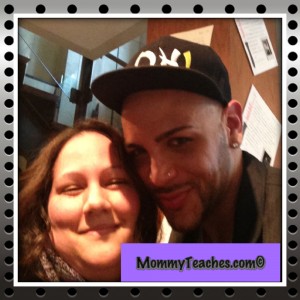 Disclosure: I received all of the products mentioned in the above post during my hair date and was not compensated monetarily. All views and opinions are of my own at MommyTeaches.