Women with curly hair seem to always be on the quest for the holy grail of hair products. We want our curls to be strong, touchable, shiny, and healthy and we want to be able to afford the mousse, creams, and gels that get us there! Redken 5th Avenue's Curvaceous Line products boast beautiful curls, easy to use products, and an affordable price tag so I was happy to test them and provide a review of my experience.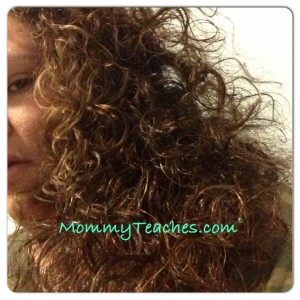 I have had this head full of curls since birth and, when I stared at my father's own head of hair, I knew where it came from. It always amazed me that my sister had jet black, straight hair and I had the lighter mane with the curls popping out all over. My mother would wash our hair (and it always felt like mine was washed more often) and she would place us on the balcony of our apartment in Brooklyn. My hair would air dry and it felt so soft and I felt pretty. In the humidity, well that was another story. My mom's hair was fine and very straight like my sister's and I almost think she didn't know how to manage hair like mine. I remember her combing out my curls (gosh, did that hurt!!), feeling the comb go down the middle of my head to create the part and create two braids. I only wished my hair could be more manageable and I could walk around with curls and NOT the frizzy mess I felt I had.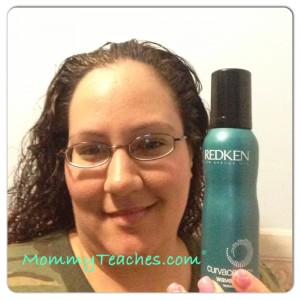 Over the years it's been rough to get the right product that can do the job of taming my mane well in any type of weather. As curly haired girls, we know the summer is killer on our ringlets and, in the winter, hats flatten them as well as and, if it starts to snow and we don't have a hat, well that's a whole other problem. I have searched high and low and have just recently started to do away with my curls and a flat iron has become my best friend. Do I want to do away with my curls? NO–they are a part of me and I want to embrace them with open arms but I want them to look good and they just weren't. And, to be honest, this busy mom needs something on the go, that can do the job but not require me to spend a ton of time on my hair.
Recently, I was given some new products to try on my curly, unruly mane of curls. The Redken 5th Avenue Curvaceous Line are great products and I will tell you why. The smell of the cream shampoo and conditioner are divine. They both leave your hair feeling amazingly clean and fresh. After washing my hair, I applied the Curl Dive which is to nourish dry, intense curls. My hair felt softer immediately and, when dry, my curls looked and felt much more vibrant. I applied the Curvaceous Wave Ahead Texturizing Mousse to my hair when it was damp and added some more after I allowed it to air dry. I immediately saw the difference in my curls and the formation of the ringlets. There was no frizz visible and they were very bouncy. After fully dried I spritzed some Curvaceous Wind Up to help continue strengthening my curls. I noticed that this spray made my curls feel a little harder than I typically like but it worked to keep the curls together.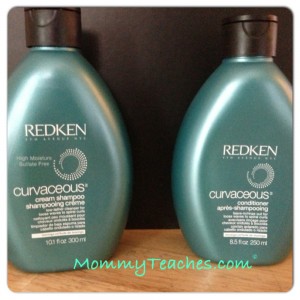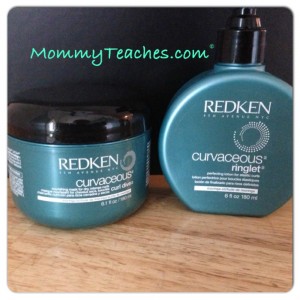 Throughout the week, I reapplied the mousse, Wind Up spritz, as well as the Ringlet product which is a perfecting lotion for elastic curls. I really loved the smell of the products and felt that they kept my curls strong and bouncy but after a few days, I felt the hardness in my hair. I love to give the products the benefit of the doubt, so I tested them for two weeks straight. I washed my hair the next week and tried it again and got that same crunchy feel to my hair. I really love the look the product gives my hair but I was not so happy with the feel. I love to be completely honest with my readers and of course want the company to know that not all of us like so much structure to our locks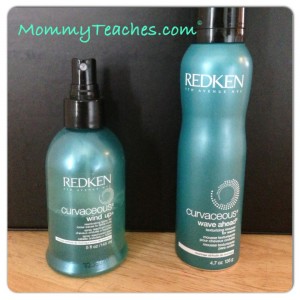 I loved trying the Redken 5th Avenue Curvaceous line of products and plan on keeping them in rotation for when I wear my hair in its natural, curly state!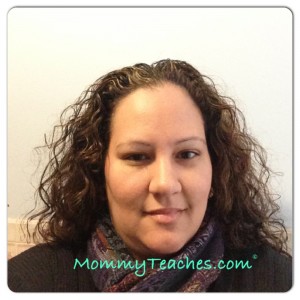 Disclosure: This is a sponsored post on behalf of Redken 5th Avenue and all views and opinions are of my own. I received one or more of the products mentioned above from Redken 5th Avenue in exchange for my opinion in this post. This is a sponsored post on behalf of Redken 5th Avenue and all views and opinions are of my own.