****Disclosure: This is a sponsored campaign with Balefire Labs, Inc and all views and opinions are 100% of MommyTeaches****
I have been an educator since the age of 21 but first and foremost, I am a Mother! With my background in education, I am always looking for innovative ways for my children to learn and I often incorporate teaching in all that I do. With back to school on my mind and having two boys in school now, I don't have time to waste looking for apps to suite our needs so I'm grateful to have Balefire Labs, Inc's website! Their resources make my job as mother and teacher so much easier, pull up a chair and let me tell you about it!
I have tons of apps on my iPhone and iPad for my kids to review letters, letter sounds, multiplication, and any other concept that they might be learning in school. Balefire Labs, Inc gives you a list that narrows your search down to subject and age. The even greater part is that each app has a letter grade with a Balefire Labs Review. It goes even more in depth by providing a check off list of "Instructional Design" and "Usability Design" and the publisher provides a description of the app to explain the ways that your child can benefit and become proficient within this area.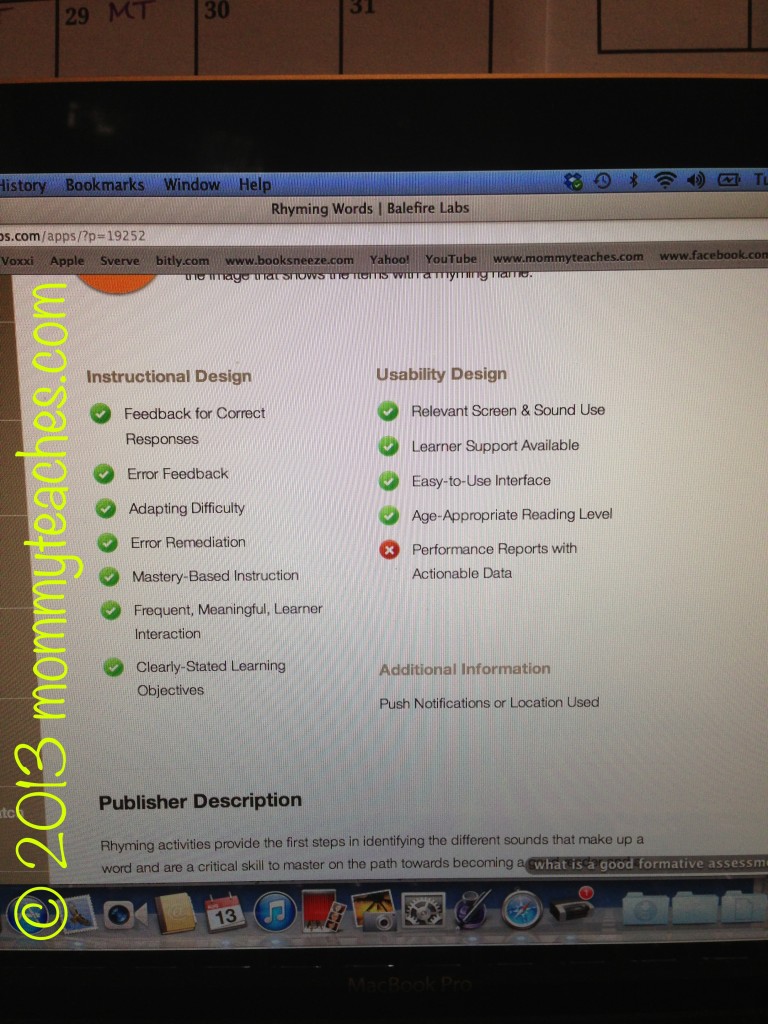 I appreciate Balefire as a parent because they give me the confidence that they are reviewing the apps with "Education" in mind. They want "high quality" apps for our children because they know just what our children need and what is required from our educational system. I love their method and what they stand for in reviewing apps for the future generation. They are specific when recommending the app, defining it as instructional or non-instructional for the user.
The mission of Balefire Labs Inc, is evident throughout the website. They truly want parents to be able to choose apps that really connect with their child and their levels of learning. They also assist parents to find apps that won't frustrate their child but help them grow as lifelong learners. I appreciate that they want the same level of learning for my child that I want, and they know that learning can be measured both qualitatively and quantitatively.
Founder, Karen L. Mahon is passionate about education, being an educational psychologist and following through with her mission to apply her background to instructional products. This service is one like no other- it provides us parents with the review, we just have to know our child and follow through with what we know they need from an app.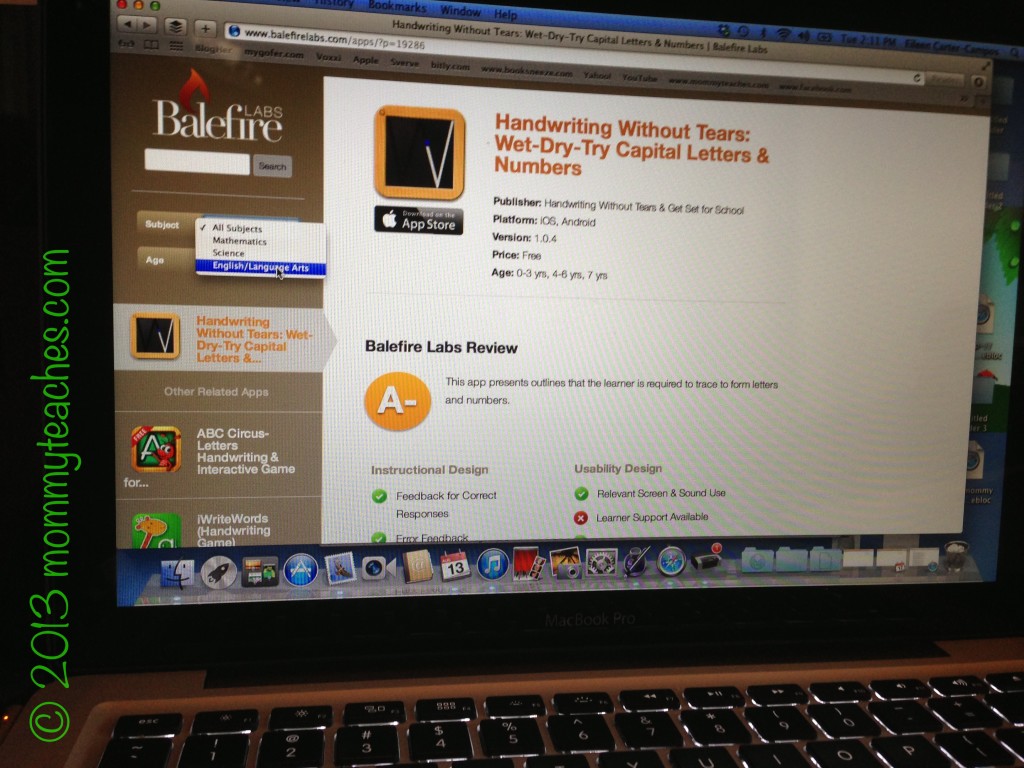 I know what the school system wants and the added pressure they are placing on children. This makes me even more concerned as a parent and I want the very best for my child and I'd love for all children to succeed. I went ahead and took the advice of Balefire Labs and so should you. As a mother and teacher I would not steer you wrong. I used and reviewed many of the apps that Balefire recommended and they were on point with their recommendations. Run and take a look at their site and let me know what you think. Be sure to follow them on Twitter, Facebook, and Google + as well.
GIVEAWAY: Three lucky winners will receive a 1 – year subscription to Balefire Labs (ARV: $35). Please leave a comment stating an interesting fact that you learned from the website. Please follow the mandatory requirements in order to qualify!