****Disclosure: This is part of a sponsored campaign with Latina Mom Bloggers and Cupcake Digital. I received a free digital download to review this app, and all opinions expressed are 100% my own****
Born from a Puerto Rican mother and an American father, the Spanish language has always been a part of my life. Abuelita knew NO English and I knew that if I wanted to communicate with her, I needed to learn her language. I also wanted to know what my elders were saying! I remember listening to them speak Spanish and watching their lips a lot. I remember listening very intently to their accents and honestly I don't remember any other way of learning. My mother wouldn't play Spanish novelas and we didn't speak Spanish frequently at home because my dad didn't know it. I learned as we say, "a la mala", by just learning the hard way, any way I could!
I have told my husband over the years that I want our boys to learn Spanish. Sometimes I am not too confident speaking Spanish but I like to say I can defend myself, when necessary. Hubby speaks better Spanish than I do, but he just doesn't reinforce it at home as much as he should. My oldest speaks Chinese better than he speaks Spanish! Yes, this makes me hang my head in shame. I want my boys to learn Spanish so they can communicate with their grandparents in The Dominican Republic and my Titi in Puerto Rico. Hearing Carter play La Aventura de Wubbzy y Los Dinosaurios made me so content inside. I loved listening to him play various sections of the app and I'm grateful that we've incorporated it into our family's Spanish language acquisition and practice!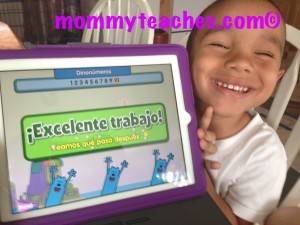 Léeme (read to me) is the section where the child is read to in Spanish as the words are highlighted. The child can track the words and follow them as he is being read to. The child can also touch the characters and they say things in Spanish so the child is hearing the words and expressions.
Lee y Juega (read and play) in this section, the child has to match the shapes of the dinosaurs. This emphasizes eye-hand coordination and language as well.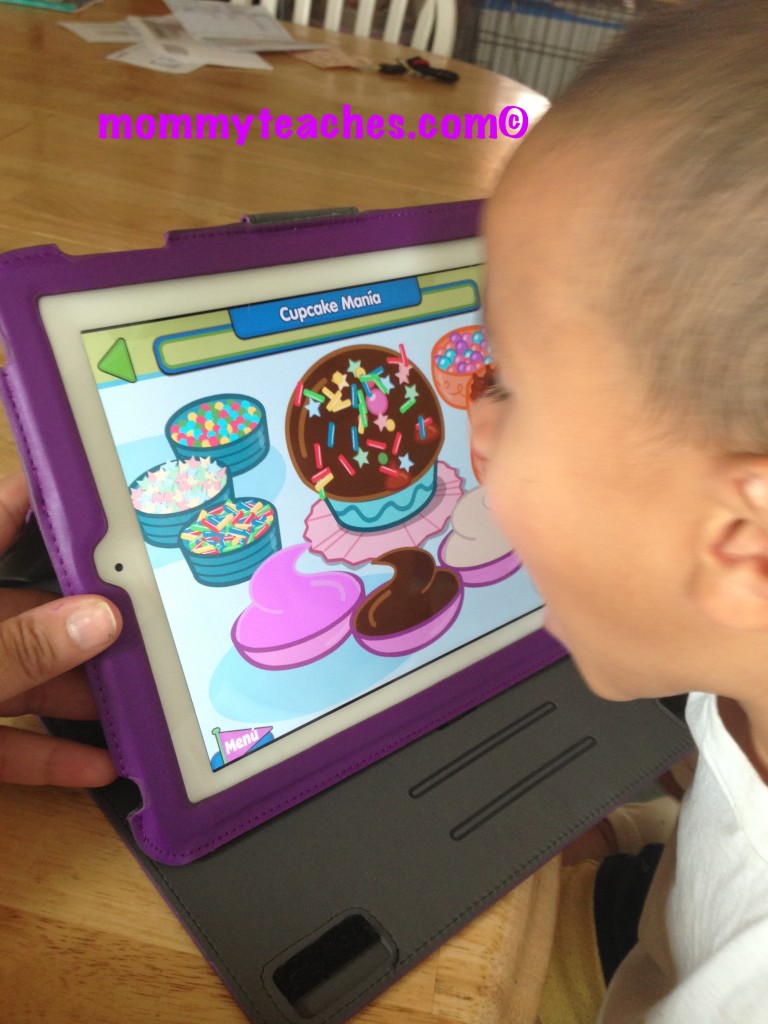 Simplemente un Libro (simply a book) the child reads a book in Spanish independently. He can track the words in Spanish while reading.
Juegos (games) contains Dinonúmeros which prompts the child to move the dinosaur to eat numbers 1 through 10. Dinooabecedario is the same using the letters of the alphabet, reinforcing saying the alphabet in Spanish. Dinopalabras allows the child to match Spanish words and continue to see them and hear them.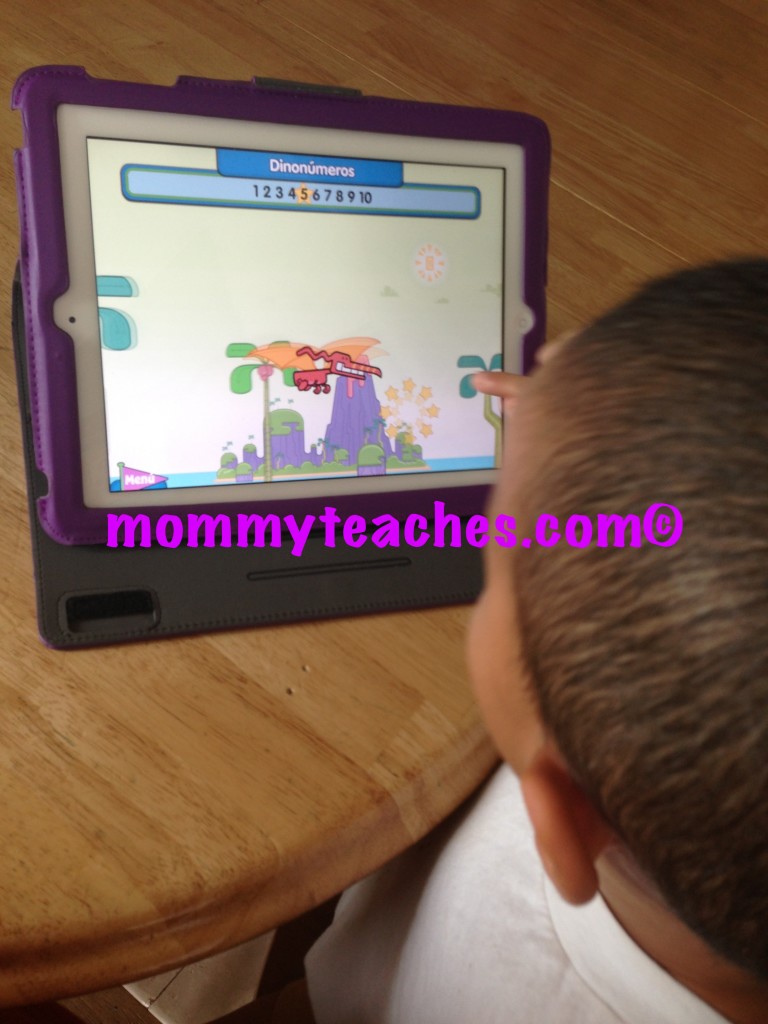 Pintar is the section in which the child is able to paint his own picture hearing the colors in Spanish and repeating them as well.
As a teacher, I particularly loved the Páginas page where the Common Core Corner identified the New Common Core State Standards so parents are able to see what concepts and skills are being tackled within the app. As a mom, I am very pleased with the app and my almost 4 year-old really enjoyed himself. It brought tears to my eyes hearing him say the words as he tracked the printed words in Spanish. He was having fun and learning all at once. For a Latina mom, it was music to my ears to hear my baby speak the language I long for him to learn; the language that is a part of my culture and encompasses who I am and who my ancestors are. I really appreciate apps like this, they really stress the importance of our children learning a second language.
Let's share: How do you feel about Bilingual apps?
****Disclosure: This is part of a sponsored campaign with Latina Mom Bloggers and Cupcake Digital. I received a free digital download to review this app and all opinions expressed are 100% my own****