Disclosure: I was provided a copy of this book in return for my honest opinion. All views and opinions are 100% my own at MommyTeaches (Eileen).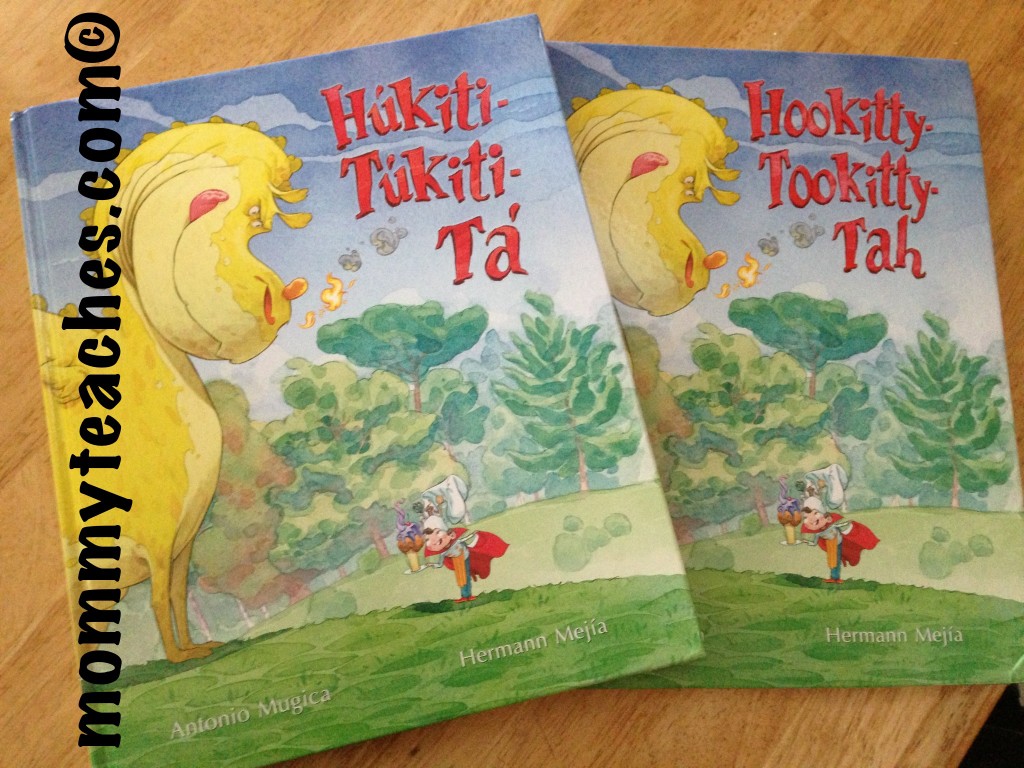 This story, written by Antonio Mugica and illustrated by Herman Mejía, instantly catches the eye of a reader. The illustrations draw you in and keep you turning the pages. I laid the book on the table and almost instantly my soon-to-be 4 year-old swiped it up and started easy pikachu drawing. He kept turning the pages and his eyes wanted more. These are the  type of books that I love to review, books that catch the eye of a child, making them want to read!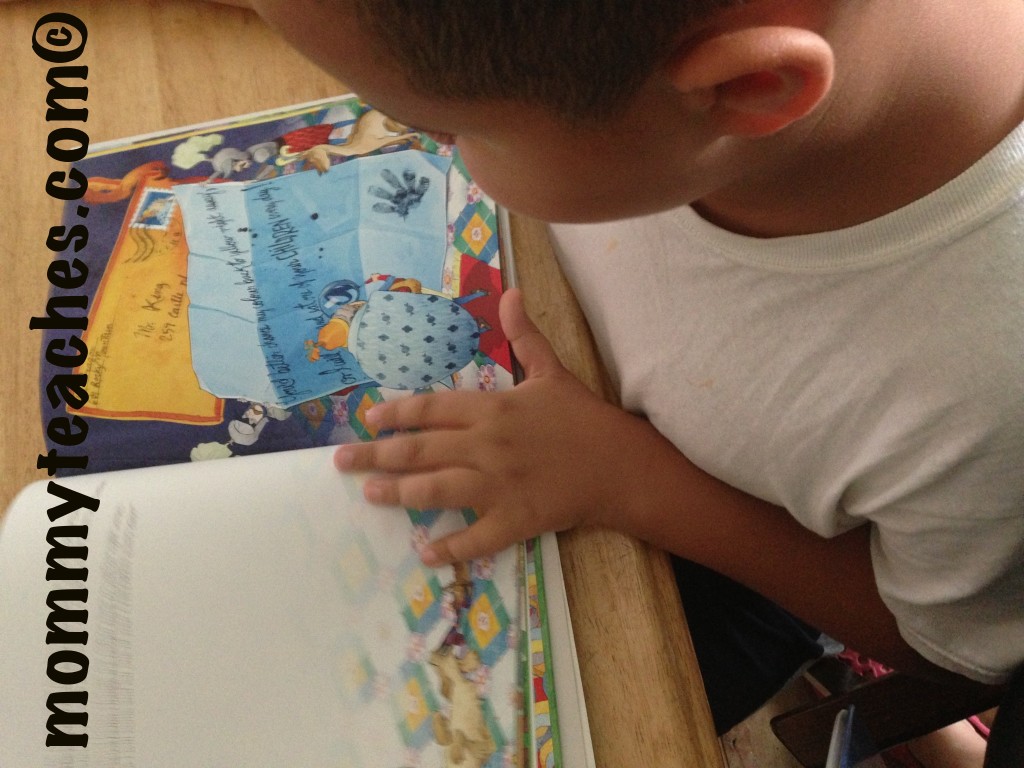 According to Bullyingstatistics.org, bullying is on the rise. As a teacher and a parent, I have seen it all. I have seen children in my classroom mistreat one another and yes, that is a form of bullying. Many times we take things too lightly and we have to realize that if once someone feels uncomfortable and out of their element, it's a form of bullying. If you intimidate someone or make them feel inferior, it's bullying and there should definitely be more of this in books, so discussions can arise from them.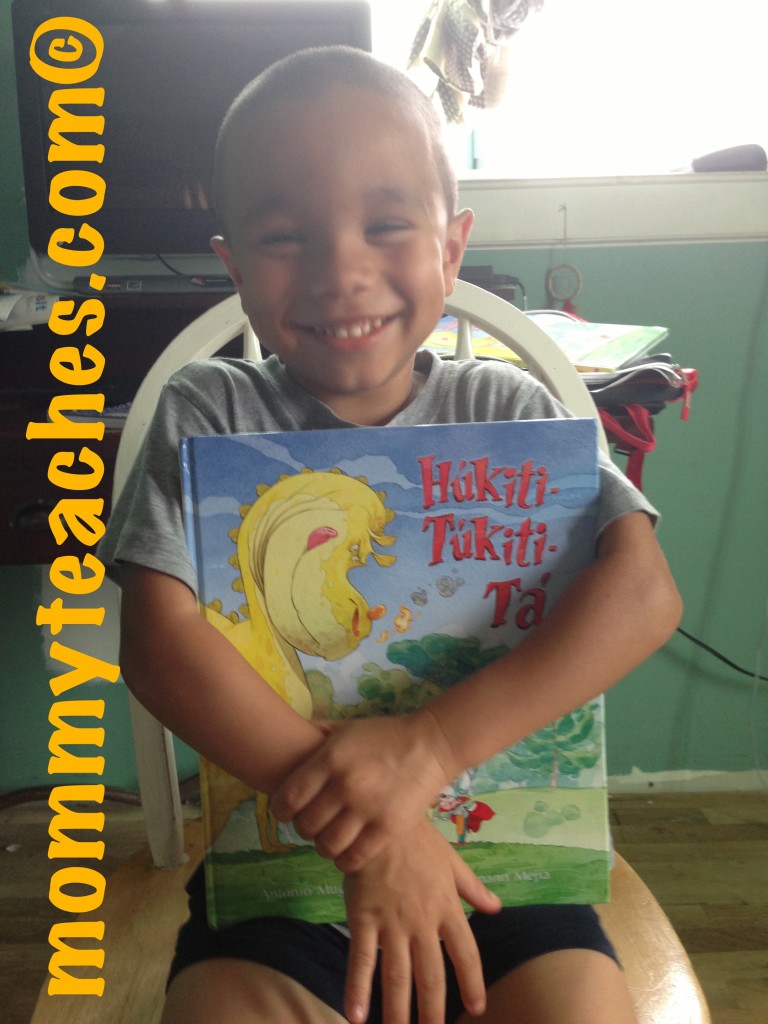 Unfortunately today, there are new forms of bullying popping up everyday despite it being an act that's been around forever. We must speak about it with our children and let them know that they must talk about it if they experience bullying or if they see someone being victimized. This book is a superb way to facilitate that topic of discussion with the dragon in this story. Right from the very beginning, we can clearly see that he is a BULLY! The king was forced to feed the dragon, because if he did not,  the dragon would eat the townspeople- well that's NOT nice!
This dragon wanted nothing but sweets and when things took a turn for the worse, just a little mistake on the part of the king, well he became a total beast! He became so furious that this tiny mistake changed his coloring that he wrote an angry letter to the King indicating, "You'd better change my colour back to yellow right away, or I will come and eat one of your CHILDREN every day!" This was a great time to ask children- How could this character react differently? Was his behavior appropriate? What would you do if you were in this situation? A GREAT way to tie literacy into a lesson on BULLYING and how NOT to behave with others.
The people of the tiny town looked for guidance in the brilliant wizard Hookitty-Tookitty-Tah to change the dragon back to his original color of yellow. The wizard chose to use his powers to become a little comical and play a joke–changing him from red to green and then finally back to yellow again. The dragon became even more harsh with his threats to the wizard. He wanted his color changed back to yellow and he demanded it be done with sweets! The message can clearly be a reminder to children that we don't mistreat others because, well it's NOT right but we also aren't going to always get our way. I also think that it reminds children that too many sweets is NOT so good for your body. By the looks of it, at the end of the story, I believe the dragon would agree, as he ate nothing but salad from that moment on.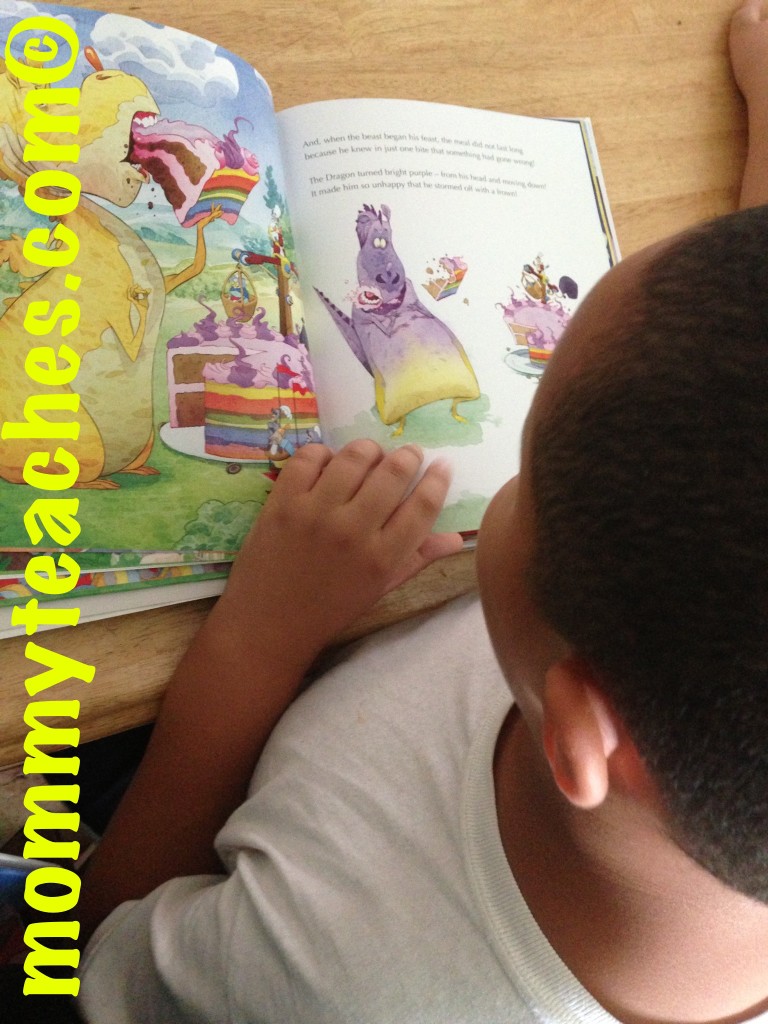 This book was even more delightful as there is a Spanish version as well. As a mother who is trying to incorporate Spanish into our daily routine, this tied right in. The boys loved that the book was in Spanish and they loved repeating the words and phrases as I read it aloud to them. It's a great selection for children who are very young as they will certainly enjoy the illustrations. For those children who are older, you can have a deep discussion about bullying thanks to the plot line. And of course, you can always have great discussions about making healthier choices in our daily menu as well. A must read parents and teachers!
GIVEAWAY: One book of your choice in Spanish or English. Please follow the Rafflecopter instructions below! This is a GREAT book to have in your child's library–ENTER 2 WIN!
a Rafflecopter giveaway

Disclosure: I was provided a copy of this book in return for my honest opinion. All views and opinions are 100% my own at MommyTeaches (Eileen).