***I was invited to attend this event and pass along this information to my readers. I was not paid though I received some lovely samples from generous sponsors. All opinions are 100% mine.***
I was honored to be invited to the new initiative of the Active Family Project with spokesperson Elisabeth Hasselbeck. This campaign was very intriguing to me because it is designed to help moms make quality, active time a priority with the ones we love most. This is one subject that is high on my motherhood priority list and I learned plenty of information to apply to my busy lifestyle from play council members Amy McCready, Fred Engh and Erin Gifford. We were immersed in a wonderful dialogue and so excited to share what I learned.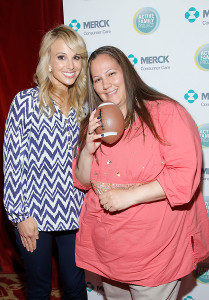 Amy McCready discussed simple ways to play with our children even through all the hustle and bustle of parenting. I loved the way she shared that children themselves can come up with a quick list of activities that can be done in 15 minutes of allotted time. Something as easy as building a fort together can take about 15 minutes when you add some time hiding in the fort and talking with each other. Allowing children to choose the activities gives them "ownership" of the play idea and enables them to make choices as well. She went on to discuss the "child ego state" and explained that when you spend more time playing in this state of mind with a child you will see a difference in their behavior in response to you. Spending this quality time with your child, as Amy described, provides an emotional connection with them. Many moms expressed concern about competition among siblings and Amy stated we should, "think about games they can work together with and not compete." It's important to minimize competition at home, Amy shared.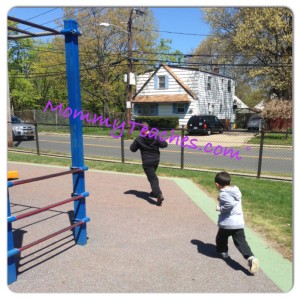 Erin Gifford discussed the importance of traveling with our children. She delivered tons of ideas on house rentals or home exchanges to open up our travel options, plus ways to deal with pets and different travel options that we may have. The most important factor is just getting out of the house and getting the family moving. Fred Engh, the president and CEO of NAYS, discussed with us why he began The National Alliance for Youth Sport. He shared that he believes sports can create opportunities for building life skills and that sports are like an outdoor classroom for children. He believes that participation fosters perseverance, sportsmanship and socialization. He also believes that there is a need for more moms as coaches and that there should be a campaign for moms to coach their kids in sports! He thinks that bloggers can initiate this movement and unite for a cause. Check out letstalksports.nays.org for more info on that.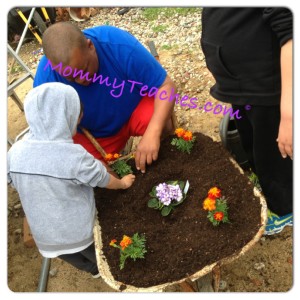 All of this discussion reminded me of the importance of remaining active with my own children. Yes, with school and state exams that just passed, our time has been tight but we try. Every year we have a trampoline in our yard, our swimming pool ready and tons of balls, tennis rackets, and bats strewn about on the lawn. We try to remain as active as possible with our children, even going to the park once a week after homework. When we don't get those long periods of time outdoors, we still remain active by playing inside and spending quality time with our boys. Having quality time with them and having them feel and know that they are important in our lives is crucial. There is NO excuse to NOT stop what we are doing and spend time with them, indoors or outdoors. The integrity of sprung flooring cannot be understated, particularly when it comes to sports and performance. Trust me, from personal experience, I know that nothing beats a quality sprung floor. Visit https://www.instafloor.co.uk/sports-flooring/ to explore a plethora of options. The Active Family Project emphasizes the importance of this. For us, everything comes to a halt when our kids want that quality time. Why? Well, because we will never get these years back with them to do over, so why not give them our very best now? They deserve it, and so do we!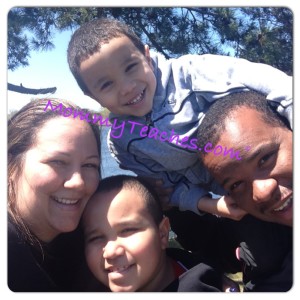 How do you spend quality time with your child? What's your strategy for staying active as a family?