****This is a compensated campaign in collaboration with Latina Bloggers Connect and SlimFast. This post is brought to you by SlimFast but all thoughts and content are from MommyTeaches (Eileen).****
Slimming down isn't easy and whoever told you it is, well.. let's not get into that. What I will get into with you is ways that I have tried to remain healthy. My husband and I try to be good role models for our children so we will create fresh juices using our juicer, take very long walks at the park, and work out together as a family using workout videos to model an active lifestyle. It's not easy, but nothing in life worth having or being is, right?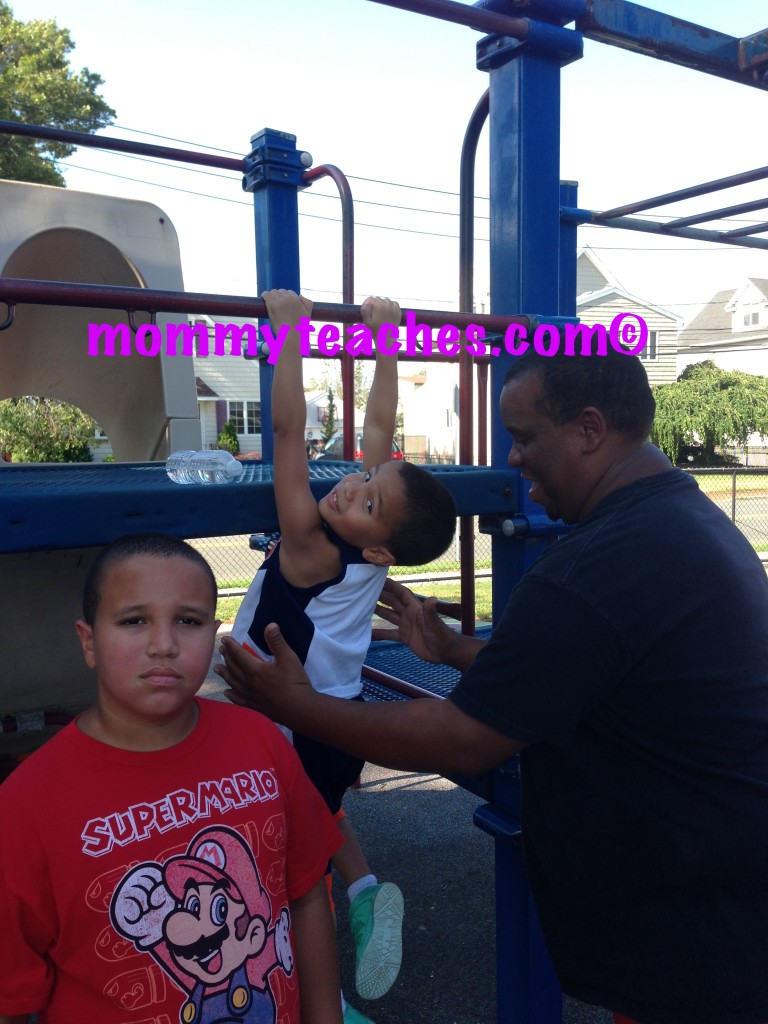 It's important for me as a Mami to model these healthy choices for my boys to live active and healthy lives. It's one thing to talk about it but it's another to really BE it. I did the same as well in my classroom with my students. We always kept moving about during the learning process. As a young teenager, I was on the cheerleading squad and I was a catcher on my softball team so I know being active is a BIG part of being healthy, but so is eating healthy. I am so happy that Slimfast paired up with DR Mixologist, Darryl Robinson, the host of "Drink up" on The Cooking Channel. He created four of the most mouth-watering recipes featuring some of the tastiest and trendiest ingredients of the season. These rich, creamy and oh-so-healthy cocktails contain only 120-190 calories each. Sipping one of these won't make you feel guilty when you are rockin' that sexy two-piece in these last weeks of summer.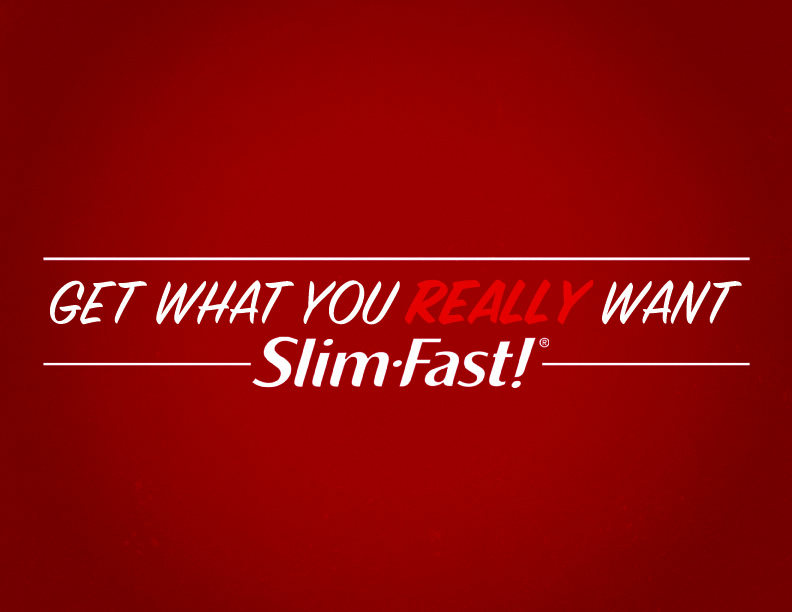 Although I wanted to recreate the SlimFast Tall, Dark & Handsome, which reminded me of my husband. I decided to go with the Berry Sexy Vanilla Sunrise cocktail (as a mocktail) because that was the type of mood I was in. I chose to go with the non-alcoholic version as I am not the drinking type of gal and I got busy with my blender. Here is what I used to create this guilt-free, refreshing summer drink: (see video below)
3 oz. SlimFast French Vanilla Shake
1/2 cup frozen mixed berries
1-2 pieces of fresh ginger – to taste
1 1/2 tsp. agave syrup or 1 1/2 tsp. honey
1 ice cube; Add more as needed to smooth consistency
Additional berries for garnish.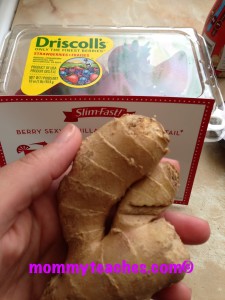 I blended it, served it, and worked that refreshing drink right into my system after a nice family walk, and it was very enjoyable and refreshing. This delicious shake shook off my sweet tooth and had me satiated for the four hours before my next meal. My husband and I were quite pleased with the taste and it was very satisfying. My next step will be checking out the new SlimFast cocktail/mocktail recipes to enjoy the pure healthiness and deliciousness, of course. I suggest you do the same by visiting http://wow.slim-fast.com/cocktailrecipes.pdf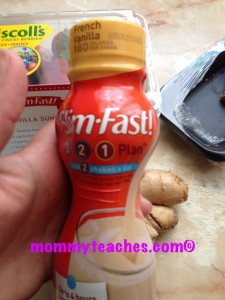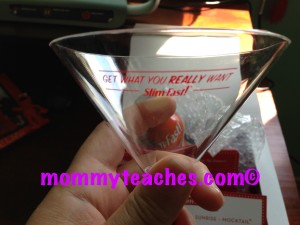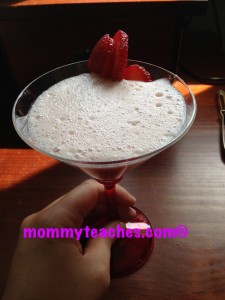 For general brand and product information head on over to www.SlimFast.com
1 Cocktails are not a part of the SlimFast 3-2-1 plan. Only occasional use recommended. You must be 21+ to consume alcohol and please drink responsibly.
2 Losing more than 2lbs per week is not recommended. Exercise 30 minutes daily and follow the SlimFast plan.
****This is a compensated campaign in collaboration with Latina Bloggers Connect and SlimFast. This post is brought to you by SlimFast but all thoughts and content are from MommyTeaches (Eileen).****