Attending the ¿Ya Probaste Esto? (Have you tried this yet?) RSVParty hosted by P&G was a truly informative session as a woman, mother and wife. This program does exactly what is says as it introduced me to products that make any woman's life easier and less stressful. I always find the better the product, the easier it is to use and the less I have to do, which is less stress for me, and in the end, leads to a happier mami, esposa, and mujer! Our days are crazy busy as it is and sometimes we forget about ourselves through all of the chaos in our lives, so be sure to check out the website and products to make managing your world a whole lot easier!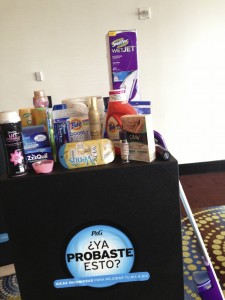 The RSVParty featured Irma Martinez, internationally known stylist and image-maker, and the Founder and Creative Director of Trendy, Inc. They provide services across the entertainment and lifestyle industries. Irma had a strong presence during her presentation and enlightened us all when she stated, "You don't have to spend a lot of money to look great, look for your personal style." As women, we want to be "a la moda" and sometimes that takes time and money to find that perfect outfit to reflect our personal style. Oftentimes, moms want to spend the money on their children and not themselves, or we suffer from mom guilt for spending time on self-care. Listening to Irma allowed me to relate and reminded me that I have to always remember to be comfortable and confident in what I am wearing, no matter what the price tag. I must allow my confidence to own the ensemble and therefore the outfit will become a part of me, reflecting my personality and self-confidence. She also expressed, "to look good, a white smile is the most important thing," and she's right. We must always strive to take better care of our smiles, as we confidently show them off on a daily basis.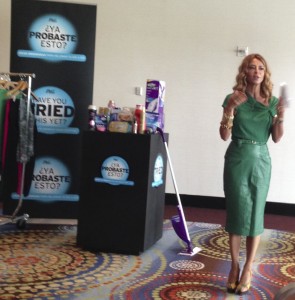 I was so excited and honored to receive a ton of goodies right at my door step for having participated in the RSVParty with P&G as well as a Target gift card. Any busy mom would melt at not having to run to the store to purchase all of these delightful items that are of wonderful use. As I opened the package, my three year old, chomping on his apple, was excited to see the Charmin Bear again. Looking over the products, he immediately began complaining about a piece of that apple that had become stuck in his teeth (you see a mom never has a free moment!). We made quick use of our Glide3D Floss Picks and he loved exploring his mouth with them. We had a great discussion about keeping our teeth clean and how flossing helps keep our teeth strong and healthy. My little boy wasn't the only one happy with my P&G package, my hubby enjoyed filling his favorite tool in the house (the remote control) with the Duracell ® Ultra Power™ batteries right away. He especially loved the fact that the battery indicates how much life it has left so he knows exactly when he may need to repurchase them.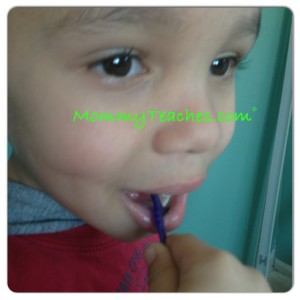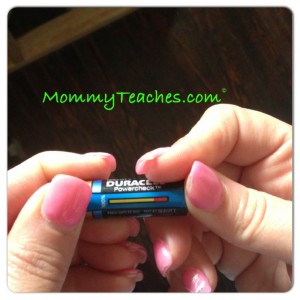 We also experimented with the Head & Shoulders ®Damage Rescue Shampoo and Conditioner and we really enjoyed the smell as opposed to the other brands we used that promised to help with dry scalp. My boy loved the way his hair felt and smelled and his satisfaction placed a smile on my face instantaneously. A few times, when getting my eyebrows waxed, I have been asked if I wanted a wax above my lip and I have always quickly replied with a "no, thank you" and hoped they didn't notice my lip quivering in fear. When I saw Olay ®Smooth Finish Facial Hair Removal Duo, I did not hesitate to try it on that delicate spot and I am elated I did. It worked like a charm (as you can see below). I followed the instructions as well as watched the video below (as I am a visual learner) and voila! My skin felt smooth, there was no sign of irritation, and the hair was gone! These results warranted a really HUGE smile on my face.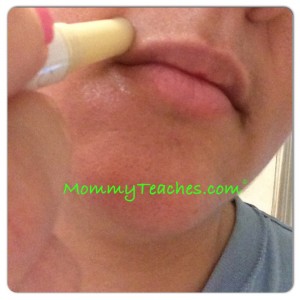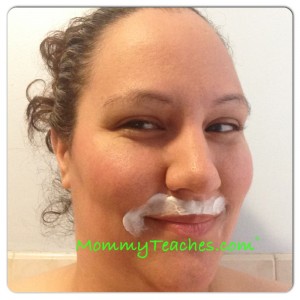 Since I don't want to bore you with all the details of ALL the fabulous products, go and visit http://www.PGTryIt.com to learn more about ¿Ya Probaste Esto?/Have You Tried This Yet? so you too can see how fantastic these solutions are and definitely give the Olay ®Smooth Finish Facial Hair Removal Duo a try!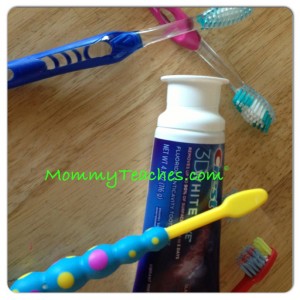 These products will make any busy Mom's life so much easier, less chaotic and streamlined. You can remove unwanted facial hair within minutes in the privacy of your own home, maintain those pearly whites with a fresh and squeaky sparkle, and not have to deal with an obnoxious husband because he didn't know we needed batteries. Doesn't this sound like heaven?
Will you be visiting the website to check out all of these products and learn more about ¿Ya Probaste Esto? Trust me, you should!
Disclosure: Although this post is part of a compensated campaign with Latina Mom Bloggers and Procter & Gamble all views and opinions are of my own.
Giveaway: $400 in P&G Products. Giveaway is open to US entries only, 18 and up. This giveaway ends on May 10th at 12 a.m. Enter the giveaway by following the instructions on the Rafflecopter below: