Having good manners is extremely important to me in our household. It wasn't stressed so much in my house growing up. I mean, of course we were told to say "thank you" and be respectful toward our elders but I think it goes way beyond that. Here are a few good manners that we practice in our home: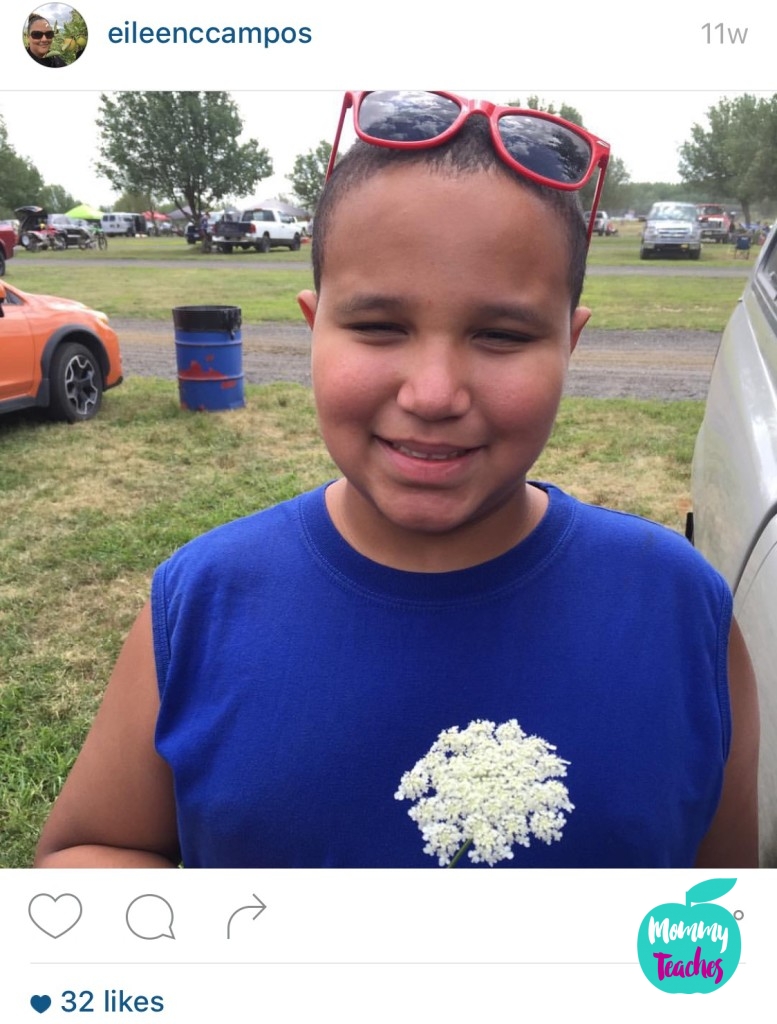 Greeting others:
My oldest LOVES to greet others. He will gladly go up to someone and say, "Hello, my name is Victorio and this is my younger brother CC." He will extend his hand for a handshake or, if he sees me hug someone first, he just might do the same. I always remind him to look the person in the eyes when he speaks to them and to speak with slow and steady speech, acknowledging the person and making them feel important. This includes when walking into a room saying, "good morning" or "good afternoon". It's impolite to not greet people and I hate when I witness this behavior in adults.
Without even reminding my children to have an attitude of gratitude, they are always so grateful. I can't say I stressed over saying "thank you" but I modeled it for them. So when we are at the check-out line and someone packs our bags I say, "thank you." After I cook dinner and they eat they will say, "thank for making dinner for us, Mami." They even pick up their plate and place it in the sink. My oldest usually asks to help me clean-up for which I am very thankful. Even prior to me making dinner they are already saying how good it smells and are so very thankful. I truly believe we serve as role models for children and they just capture what we put out.
Be courteous and empathetic toward others:
I always remind both of my boys to watch where they are walking and be mindful of others and use their spatial awareness. We rarely take public transportation so when I drive I model for them how I act around other hostile drivers. If we are in the grocery line and someone wants to jump ahead of us, I don't argue I just say, "No problem go right ahead." There are times when my oldest will say, "that's not fair we were on line first," and my response will be, "let's just be courteous." I also remind them that, if they see someone hurt, they should always help and lend that helping hand or even just an ear and if someone needs to vent and talk, be a good listener!
I could go on and on but you get the idea! I always remind them that the way they behave draws better people toward them. "Ask me who I am and I will who you who my friends are." I remember hearing that A LOT from my dad! My dad always reminded me to keep good friends since those I choose to keep close can convey a lot about me as well. I remind my boys that they represent our family and the extension of our family so we always have to represent well. I am always so happy when someone comments on how polite my boys are and well mannered. It's important for me to hear things like this because that means they are applying what I have worked so hard to model for them. My goal is accomplished as they become older and are good, law-abiding citizens who exhibit their greatness to the world through the manners that I have modeled to them.
Care to share: What manners do you focus on at home? How do you teach them?