Simple dinner ideas are always a must in my book. As a working mom outside and inside the home I like to to whip up something quick and easy. Luckily, I have my teenage young chef to help. Since a very young age he always took the time to ask questions about where certain proteins came from and how vegetables were grown. We were so grateful to have received  products from Goya for this honest post and the creation of a recipe that was our very own. Playing in the kitchen comes naturally to him and I love it. I love watching him add spices and realizing what he put into dishes and what it might need more of to "bring out that flavor" as he always seems to say. With Goya, we can look at the variety of spices they have and make those alterations we want to our dishes because they make it that easy for us in the kitchen. Guess what? You don't have to be Hispanic to try these at home! Anyone can create their own dish using Goya products- we did!!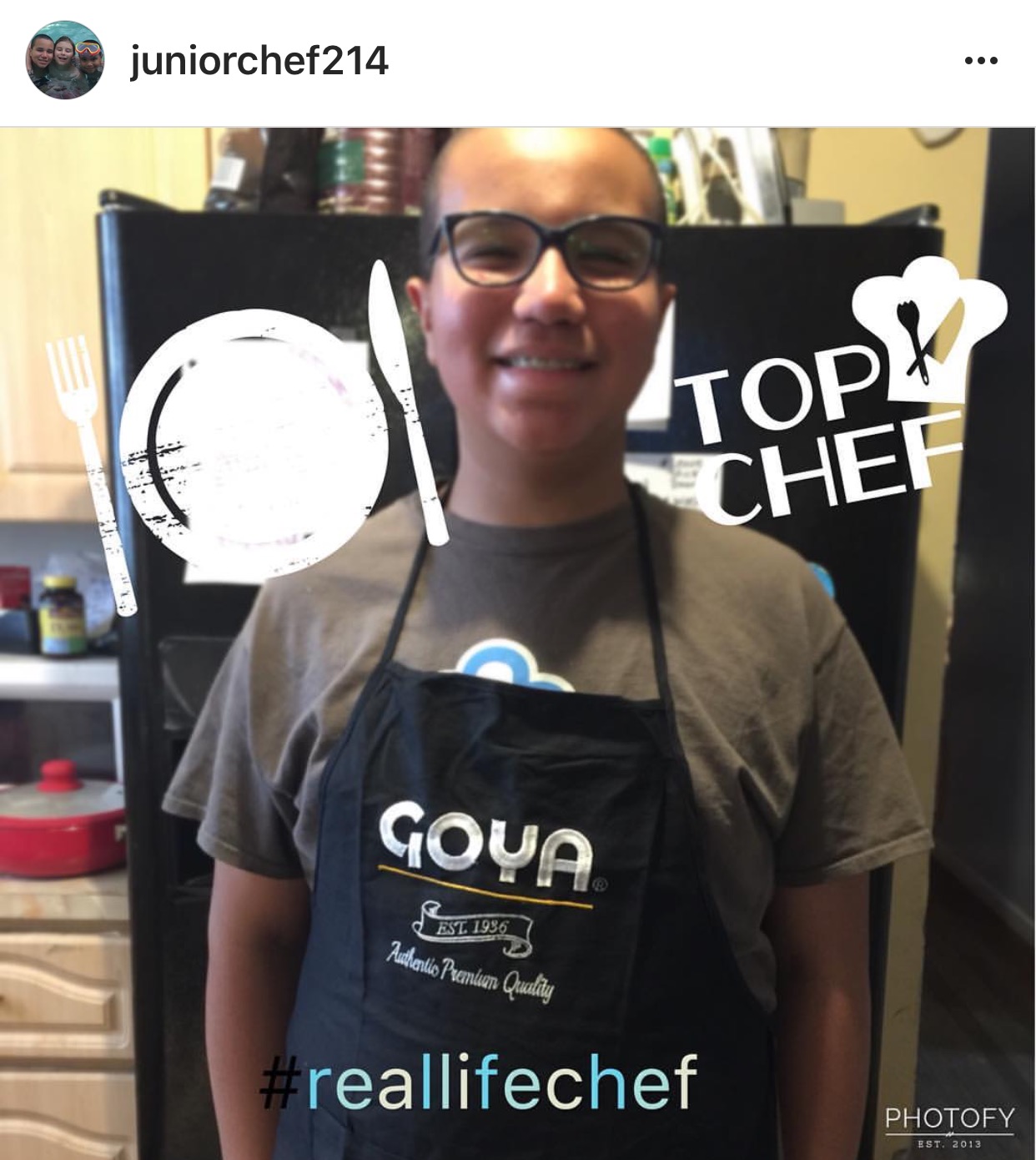 I don't know about you but we celebrate our Hispanic Heritage every day in just the way that we cook. There's always that sofrito smell or that garlic and cilantro simmering in the pot. The aroma in the kitchen brings back all of those childhood memories of my mom frying up tocino for her homemade beans or my abuelita rolling up the harina de maiz for the sorullos. Her fingers carefully molding those corn sticks to perfection to place in the piping hot oil. It gave me so much joy. I looked forward to the end result. I remember my mouth watering waiting for them to be ready, it's watering now as I type this.
I like to say that I am fully Latina from all of South America, Central America, and the islands. We took what we know and what we have learned from all cultures and created this recipe for our readers. We created a cold bean salad topped it with delicious avocado and we even had left-overs for a few days later.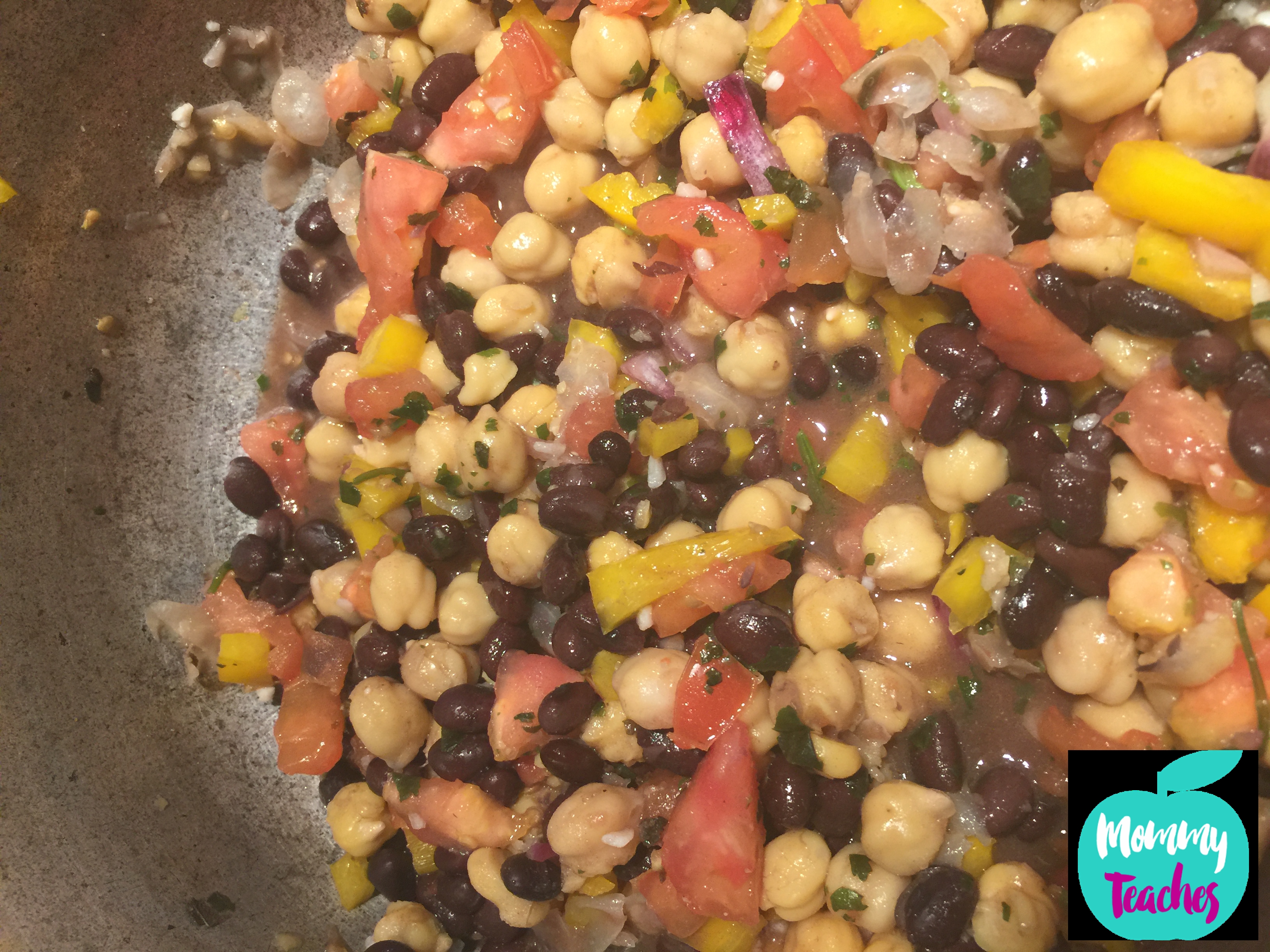 Check out both recipe below and the ingredients we used:
1 can of Goya Garbanzos
1 chopped fresh tomato
1 finely chopped red onion
1 chopped yellow pepper
A few sprigs of fresh cilantro to your tasting
2 tablespoons of Goya Extra Virgin Olive Oil
We mixed all of these chopped ingredients together with the Goya Extra Virgin Olive Oil and placed it on a Goya toasted white corn tortilla. The way we toasted our corn tortillas was by placing some extra virgin olive oil on the cast iron pan. You must allow the oil to warm up and then place the tortilla on the pan and allow to warm up and toast. When you see small bubbles arise and change a light brown color you know they have warmed up enough.
With the recipe above we chose a meatless dinner but for the leftovers we went with the recipe below: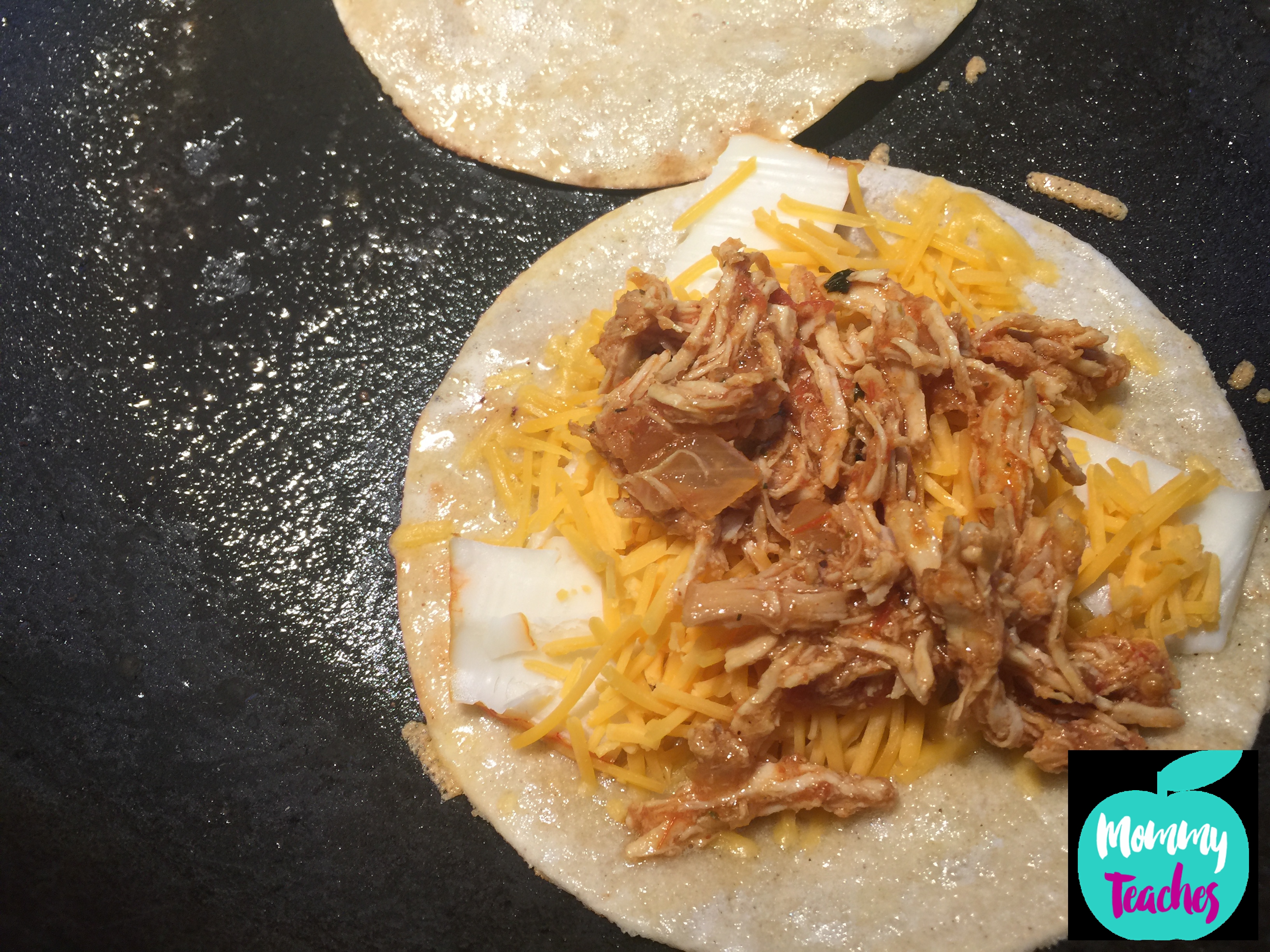 In our non-stick caldero (pot) we placed:
2 tablespoons of Goya Extra Virgin Olive Oil
1 tablespoon of Goya minced garlic
2 tablespoons of the frozen Goya Sofrito.
Let them simmer and then we placed the seasoned chicken to allow to marinate.
We seasoned the chicken with- Goya Sazon with Coriander and Annatto, Goya Adobo all purpose seasoning with pepper, Goya garlic powder, and some Goya Oregano leaf. All these spices to the liking of your palate.
We allowed the chicken to marinate for close to an hour to allow all those flavors to marry together and to allow the meat to become very tender.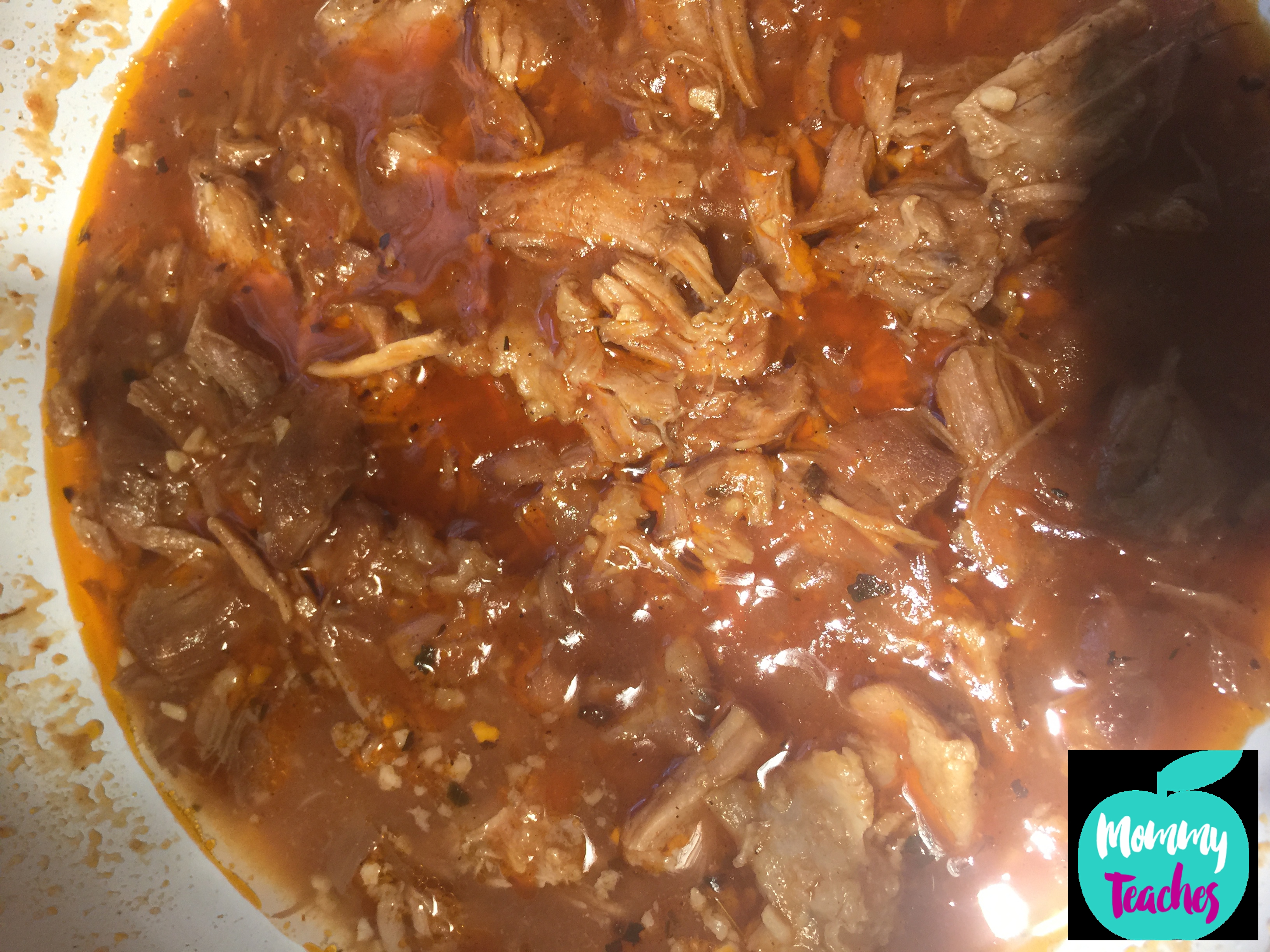 After the meat was complete we toasted some Goya corn tortillas the same way we did for the recipe above, placed the warm meat on top, and placed some shredded cheddar cheese on top. What a delight for our bellies!
A few days after we made quick snacks toasting the corn tortillas the same way, adding some cheese and creating a quesadilla feel to it.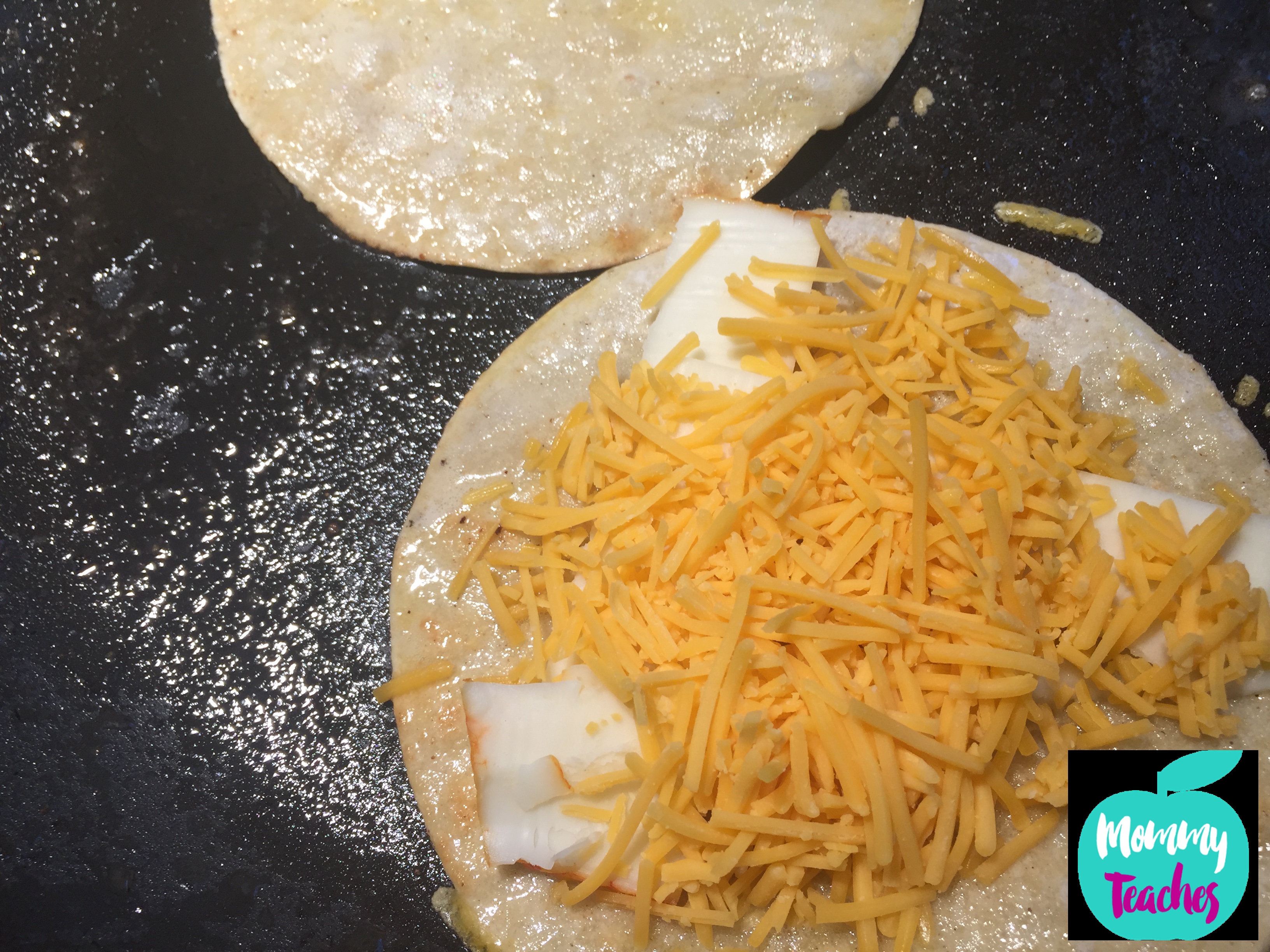 What was so great about these Goya products is that we were able to create three totally different meals using the same products. How is that for super easy and quick? Simple cooking ideas for you and your family for Hispanic Heritage Month or for any time of the year!
For more fun foodie recipes, visit makeadish.net/