It's hard for me to believe that I've been blogging for a period of three whole years! I've been writing for as long as I can remember (if writing on napkins and random scraps of paper counts), but blogging allowed me to have my own "open" space where people could actually read my personal thoughts. Never would I have imagined so much greatness would come from it and, on my three year anniversary, I'm so very grateful.
Blogging has allowed me to meet so many wonderful people who I have shared personal thoughts and experiences with both online and in-person. My writing has been recognized and accepted nationally and I've been able to travel to places that I probably wouldn't have been to otherwise (being a teacher by day doesn't make me much money) including Texas and Miami.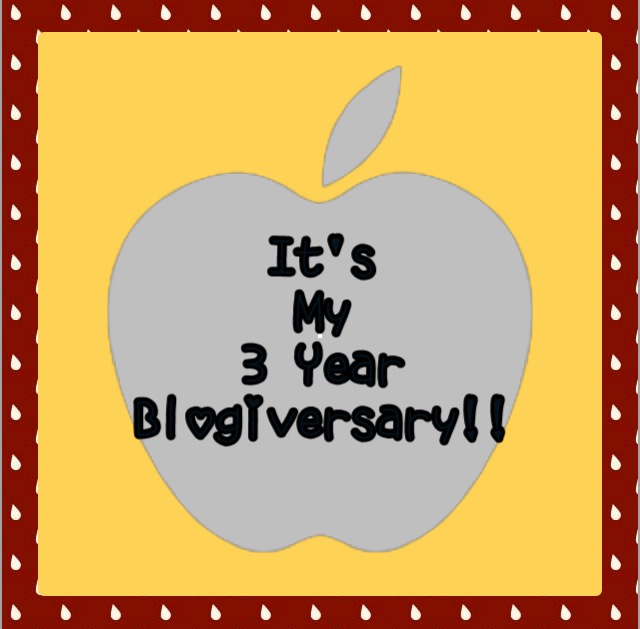 Believe it or not, blogging has also opened me up a lot. Within these three years, I've lost some fear and realized that I learn at my own pace, in my own way and that's okay. Blogging has allowed me to realize that nothing is perfect, there is no competition but myself, and it's all a learning process. I'm learning to take chances and still working on seeking help or advice when I need it. I'm a work in progress in that department, I guess. Again, I didn't claim to be perfect.
I've been thankful to monetize my blog because honestly, I never went into this with that thought. It was a blessing in disguise. I was just wanting to write and hoping someone would find me interesting enough to read and the idea of having something of me out there so my children could read about this someday. I treat it as my on like journal with a twist of business.
What I can say is that I'm proud of my little blog….I'm growing more and more each day, continuing to learn all the time. At times, I still pinch myself knowing this was all a dream that came true. All I ever wanted was to write and have others read my work. For someone to leave a comment and be touched by my words is just amazing and I'm grateful and to work with brands that I believe in and that are actually a part of my family! No faking it here!!!
I may not be a best-selling author, but I feel extremely grateful to be recognized for what I do, to receive the support that I've received and to have made such amazing connections over the past three years. Many have been doing this longer than I have and have given up more, but I can honestly say three years in, I won't compromise who I am for anyone… Even (and especially) not for a free trip, to write about or just to be with the "in crowd". I write because it's a passion… It's what I wake up thinking about (besides my children) and it's the last thing I think about at night. At this moment I'm writing this as I travel from motocross practice with my boys from upstate and reflecting on how much our lives have changed…these three years have clearly been great ones!
Thank you for your support – for reading, commenting, liking, retweeting and following! Know that you are appreciated and I'm looking to many years to come!!