This is a sponsored conversation written by me on behalf of StayTeen.org and Latina Bloggers Connect. However all opinions expressed are my own.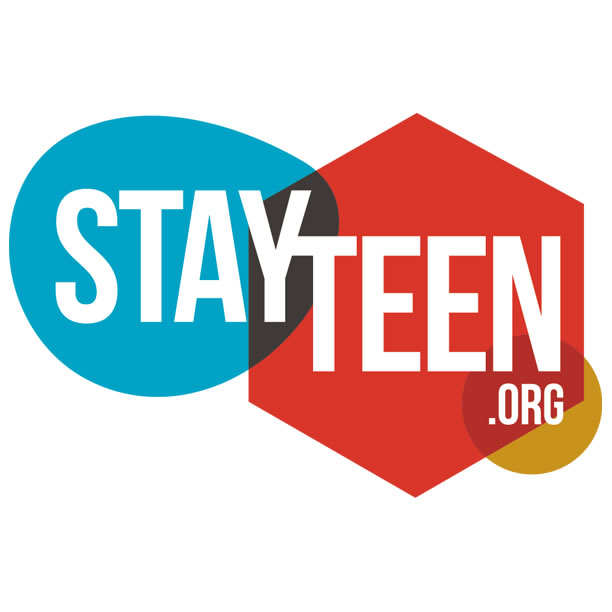 As I sit back and recall when I was a teen, I remember it being a transitional time for me. Hormones were raging, school had its ups and downs and I also wanted some freedom, especially during 17 and 18 years of age. Meeting the man who would become my husband in my teenage years drove my mom insane. As I hit puberty, I remembered years before that I was warned by my Abuelita "keep your legs crossed at all times." I had an inkling of what she was hinting at but never thought of sexual relations until I met my husband. I FEARED teenage pregnancy because I knew it was what my mother faced and I understood what it had done to her.
When my then boyfriend and I were in a relationship, a serious one, sex did makes its way into the conversation. I stressed how important it was for me to wait until I was married or until I felt he was the one. I remember us having long conversations about how important my virginity was to me and how I would not just give it to "just anyone". The fear of teenage pregnancy was ALWAYS in the back of my mind since I wanted to have a career and I knew I just wasn't ready to bring a life into this world. My mother really didn't speak to us about relationships. I'm not sure if she was in denial or just didn't know how. She was very subtle when she mentioned, "You better not do the wrong thing." By that time, I knew exactly what she meant.
Now that I think about it as a parent myself, I don't want to give these subtle hints to my own kids about teenage pregnancy and precautions that are necessary to take. When the time is right, I want to have an actual conversation with both my boys and my husband included. I want them to know the steps we took to prevent pregnancy in our early relationship. Their dad and I are teenage sweethearts and we were open about what we wanted and what we would do to not lead to us becoming teenage parents. We spoke about what we would do if we were "in the moment" and we followed through and were responsible. Believe it or not, I wish my mom would have asked me questions or began the conversation herself at some point when I was a teenager…but she never did.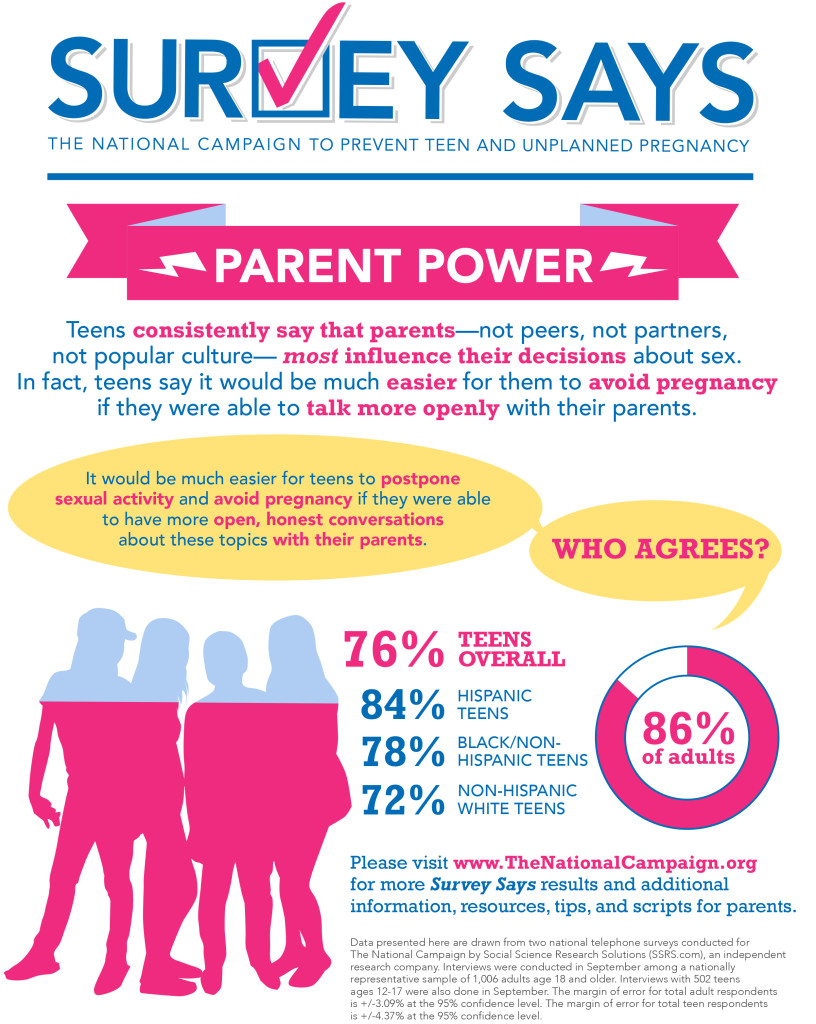 During the month of May, teens all around our nation are being asked to visit StayTeen.org to participate in the National Day Quiz. This allows teens to definitely give some serious thought as to when they might be "in the moment" and what their thought process might be about sex and the risks involved.
Let's invite teens to take the National Day Quiz and as parents, let's take it too! The best way to start the conversation about this topic is to do it NOW!! I don't want to be like my mom when it comes to avoiding these topics. Instead, I want to be open about it and I am so thankful my husband feels the same way! Let's all try by using these tools together:
·         Take the National Day Quiz
·         National Day Discussion Guide (Parents)
·         National Day Discussion Guide (Teens)
·         8 Tips for Talking to Your Teen
My goal is similar to that of Stay Teen. They encourage 13 to 17 year olds to enjoy their teen years, like I did, and not have to go through the stresses of parenting at such a young age! The more our teens know about issues like sex, relationships, abstinence, and birth control, the easier life will be and they will be better prepared to make even more responsible decisions in the future. We know teenagers don't want to be told what to do so we just want to get them thinking and lead them on the right path!
Statistics nowadays can be frightening although teen birth rate has declined 57% since peaking in 1991 and the teen pregnancy rate has declined 52% since peaking in 1990. Still, it's sad to say but nearly 1 in 4 teens become pregnant at least once before age 20.  Also, 4 in 10 teens say they have never thought about what their life would be like if they were to get pregnant/create a pregnancy. That's a scary situation! We have to get more teens talking, thinking and acting to prevent teen pregnancy.  If you got pregnant, make your life easier with 13 Best Shoes for Pregnancy: Back Pain, Summer Footwear.
I am so glad that my husband and I had the relationship that we did at such a young age, 18 to be exact. He knew how important finishing school and attending college was to me and we chose to abstain from sexual relations until we were much older. Despite my personal choice, the United States still has the highest teen birth rate in the industrialized world and we NEED to talk to our children and make the responsible choices together. Head on over to StayTeen.org and take the National Day Quiz.Let us better understand our children, keep it real and remind them (or inform them!) of the more responsible choices to make "in the moment".
Care to share: How are you going to handle discussing sex with your teenage child. Any tips?
This is a sponsored conversation written by me on behalf of StayTeen.org and Latina Bloggers Connect. However all opinions expressed are my own.