Thanks to being Community Manager at Mamiverse I was able to attend Hispanicize 2013 and it was everything and more of what I expected. I arrived in Miami, the Eden Roc on Wednesday, April 10th and the moment I stepped off the plane I was in the zone. The weather was gorgeous and the hotel was fabulous! Upon arriving I was able to connect with my EIC of Mamiverse and a group of wonderful bloggers that I had maintained in contact with for quite some time. We were able to now meet in real life and catch up where we had left off- whether it had been via phone, text, Facebook or Twitter. We were all on a mission to learn and off we went into the panels to place all the pieces together.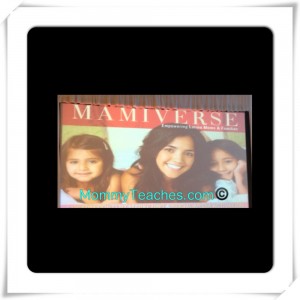 The first panel I attended was "Upwardly Mobile and On the Go: The Latina Lifestyle Bloggers" was fabulous. On the panel were Martin Llorens, Pili Montilla and Crafty Chica. They had so many inspirational words and great advice to give. Martin Llorens reminded us to "get out of your comfort zone". Crafty Chica expressed with a huge smile she carries, "the brands need to look into my website and get what I'm about" and Pili shared, "being bilingual and bi-cultural is an asset -it broadens your audience". This panel was extremely informative.
I was blessed to attend the press conference hosted by Nely Galán with Rita Moreno, Charo, Maria Elena Toraño and Alejandro Gomez from the Coca-Cola Company. This press conference was so uplifting and inspiring that I walked out with tears. Charo expressed the importance of being "a woman and independent" and Alejandro stated, "we are here to bring a message to Latinas- lead a balanced, healthy life and give back to the community". These women spoke of not having any limitations in their lives, and never running from our fears. "We all have fear-but fear is just a feeling not a fact. Just breathe through your fear" shared Nely Galán. Rita Moreno also shared, "We have to go farther in the entertainment industry as Latinos, record sales shouldn't define you- we have to define ourselves as human beings, people with feelings, brains, souls and hearts. It all has to do with education and respecting yourself". She went on to say, "there is no guarantee that you will be successful without an education".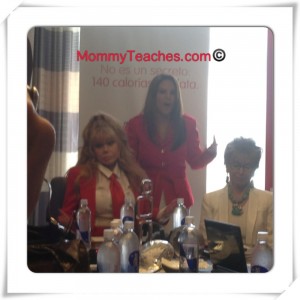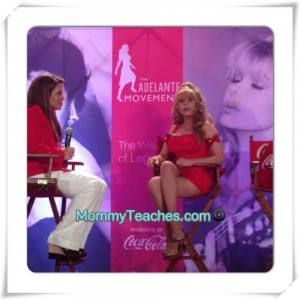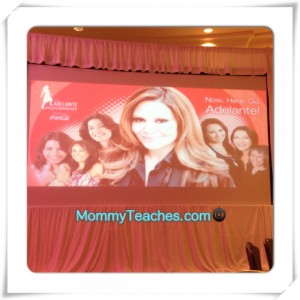 Later on that day we were treated to an event to honor the wisdom of those legends. The Adelante Movement honored these three women and it was an extraordinary three hours of conversation and learning from all of them. I also attended panels with Fred Goodall, Juan Alanis and Lamar Tyler. Two of the men are my Mamiverse brothers and they all had some wonderful advice to share from the side of a husband and father's perspective. We were enlightened by Lorraine C. Ladish and her panel as well as our CEO of Mamiverse.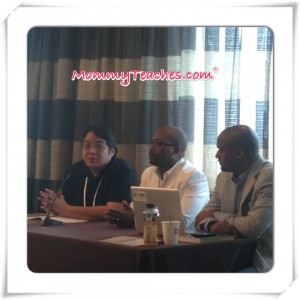 Attending Hispanicize made me feel as if I were among Familia. This was my second conference and the first time I spoke on a panel but I felt a sense of belonging. I wasn't nervous and felt very confident-I hear being around familia does that to you. I was honored to be on the panel- Mama Power: Best Practices for Bloggers with Laura Fuentes-Schneller as well as Angela Sustaita-Ruiz where we spoke about our different levels of blogging. I made connections and reconnected with those I had already known. Every day was something to look forward to and walk away with. I am grateful to have experienced this phenomenal conference and look forward to next year!