Disclosure: I am writing this post in exchange for a discounted conference ticket to SoFabU on the Road; however, all opinions are mine and mine alone. #CollectiveBias
Every chance I get, I want to grow as a writer, I only wish I could attend every writing conference out there! Teaching doesn't allow for much of that so when I do have the opportunity to attend one on the weekends or during the summer, I jump at the opportunity to learn more and continue to improve MommyTeaches. This is exactly what SoFabU will allow me to do on the 20th of this month! They will be taking over my city and you definitely should attend with me!

I am looking forward to learning a wealth of information starting at 8:30am with registration on behalf of the first of many wonderful sponsors including Muller Yogurt. There will be plenty of other sponsors like Kraft, Mitsubishi, Johnny Rockets and iBlog – and local sponsors: Graeter's, KIND, Coty, and Noble Juice that I am looking forward to learning more about.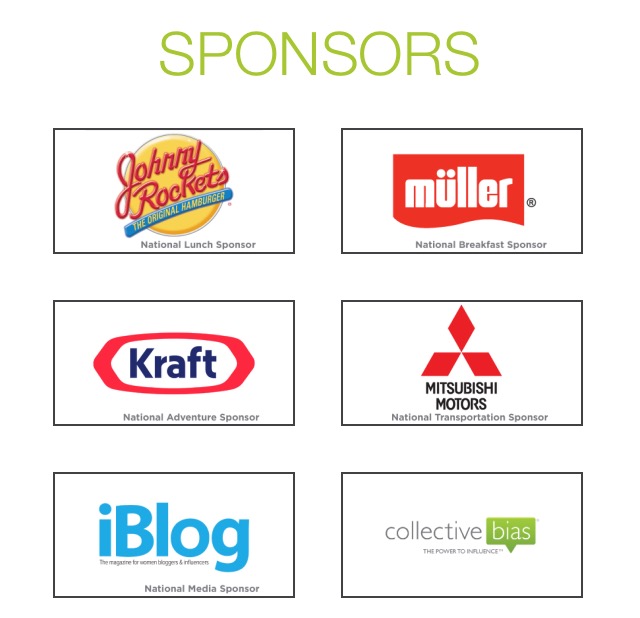 Several panels that day will enable us writers/bloggers to take our writing to an entirely different level. I don't know about you, but I take notes galore and will be writing away while I learn how to excel with my sponsored posts. I am also looking forward to improving my video content as I travel so much with my boys, I really want to continue to maintain that connection with my audience through my vlogs.
Although I don't consider myself a "savvy blogger" yet (I just reached the three year mark after all), I want to learn more about SEO so that my posts come up on top of Google searches and my readers come back using those catchy key words! There is so much to learn, no wonder SoFabU is coming to the LIVE city of New York! Be ready to spend the entire day learning and networking. Meet me at 54 W 40th St, New York, NY 10018.
SoFabU on the Road has proven to be a unique event that allows influencers to take advantage of educational opportunities that will help set them apart from the rest in their community!
This conference features hands-on, interactive sessions for influencers to implement what they're learning on the spot. You'll immediately want to run home and apply all that you learned over at SoFabU. The sessions are paired with fun city-specific adventures where attendees get to practice their newly learned skills and continue to blossom in their niche!
Events are open to all bloggers and influencers!… Come and join us!!!
Jan – Los Angeles
Feb – Miami
March – Phoenix
April – Cincinnati
April – Seattle
May – Dallas
June – NYC
July – Chicago
Aug. – Minneapolis
Sept. – Atlanta
Oct. – Bentonville
Social Fabric® is Collective Bias' proprietary community of nearly 3,000 shopping-focused influencers with an aggregate multichannel reach in excess of 130 million.
For more information, please visit Collectivebias.com or find us on Facebook and Twitter. If you're thinking of joining me just tell'em Eileen from Mommyteaches sent you and don't forget 🙂
Disclosure: I am writing this post in exchange for a discounted conference ticket to SoFabU on the Road; however, all opinions are mine and mine alone. #CollectiveBias