Magenta has been in our lives since she was just 8 weeks old. As soon as she walked in our front door, she felt at home in our arms and she was considered a member of our family! Her breed is an American Bully, Pitbull and we know she gets a lot of negative criticism about it but we don't care! My husband and I firmly believe it's all in the way you raise them. Our Magenta is NOTHING like what others describe about Pitbulls and it's sad that she's judged as soon as people lay eyes on her…it's the one thing that annoys me to the core!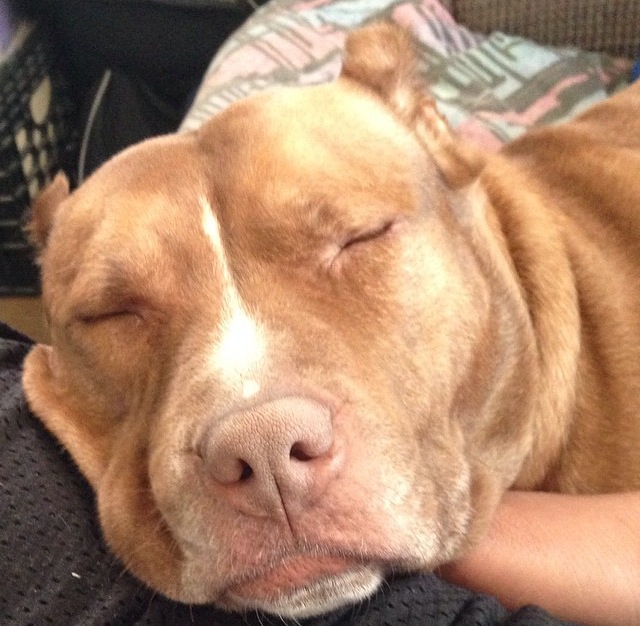 Magenta was raised in a loving household. She will literally cuddle up to one of the boys when they are sleeping as to say, "I am here to protect you!" You can also get a comfortable bed for your dog so they will have a good sleep like Magenta. When she was younger, my youngest son would rub her ears and grab her tail (not in a cruel way) and she would just play along with him. There was never any malice in her demeanor. Even now, one of the boys can run up on her as she's in a deep sleep and she greets them with a soft nudge like, "Please let me sleep, this old lady needs some rest." She's an excellent family pet, always looking out for the boys. It often seems as though she thinks she is one of the kids, running in the backyard to find them and trying to get on the trampoline or jumping in our pool. She is nothing like many describe Pitbulls to be.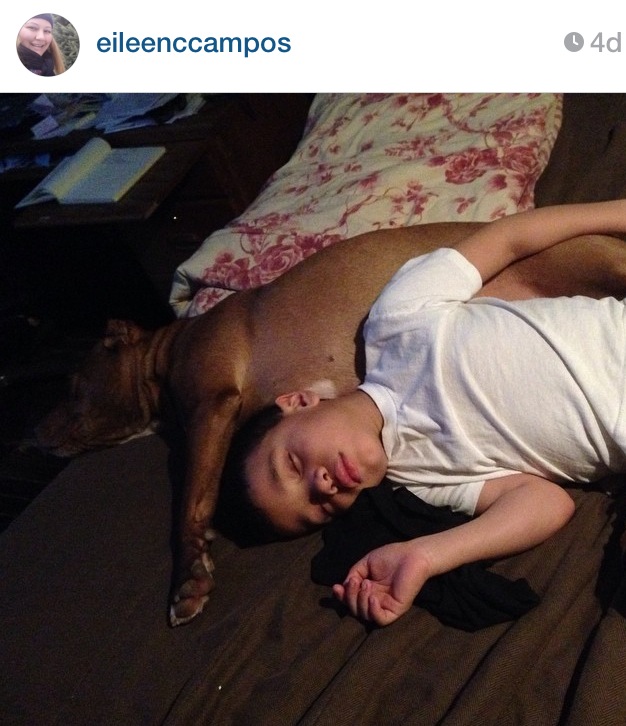 In the five years that Magenta has been with us, I have never felt as if I had to question my judgement to trust her. She shows me her loyalty every day, and the way she cares about my boys allows me to realize I can trust her completely. When one of my boys is upset, she runs to their aid. One time, she even acted as guard dog (though not trained in this way at all) when an intruder tried to come into our home by jumping our fence. Her brother Russ chimed in as well. That day, I saw a different side of Magenta and Russ. I knew that they both were ready to protect their family! Russ arrived at our home when he was about 2 years old and, although it took me a while to trust him since I didn't have him when he was younger, I now know that he will protect my family as well as Magenta will. He was never judged by us and was gladly accepted as he is Magenta's biological brother, a Pitbull as well.
That day when the intruder was here, they went into action to protect their family but they didn't become a vicious Pitbull as others portray them to be. They were just like any dog doing their job and what they are trained to do. I knew WHAT TO EXPECT FROM A BOARD AND TRAIN PROGRAM. Others would mistake this behavior as typical "Pitbull" behavior but I would assume any dog would react in this manner when they feel as though their families are threatened. When I look at the both of them, I see them as pets that are a part of our family, we even worry to give them the best food and medications we can get online, if you also have pets, you might want to check this out. They are well taken care of and understood by their owners. We appreciate what they do for us and the joy they bring to our family and I know they feel the same about us. As suggested by a pet doctor near me, we are greeted every day with super waggy tails, tons of doggy licks, and loads to love! I almost think sometimes I see a smile 🙂 They are more than Pitbulls in our eyes, they are family!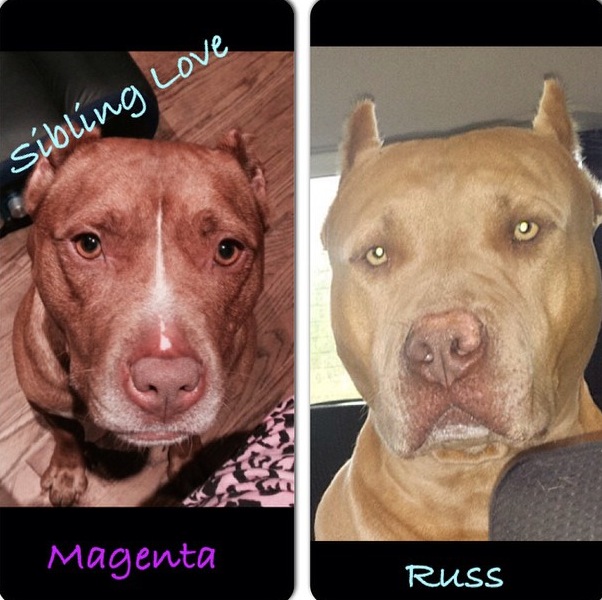 Care to share: Do you have a pitbull—please share your thoughts on the breed.