**Disclosure: This is part of a sponsored collaboration with JCPenney  and Latina Mom Bloggers **
As a young lady, I was part of a softball team as well as the cheerleading squad at school. I adored being a part of a team because it made me realize that, if you'll pardon the cliche, teamwork truly makes the dreamwork. I learned early on that there really is no "I" in team and that we all must work collaboratively in order for our team to function well. It is for these reasons that I adore the initiative from JCPenney in honor of Hispanic Heritage Month.

I can remember the most empowering aspect of being a part of these teams was that there were a select few of us who were Latinas! You could count them on your hand but I was PROUD to be among them! JCPenney has partnered with Monica Gonzalez and Gonzo Soccer to support and empower young female athletes in the Hispanic community and that is something I completely embrace!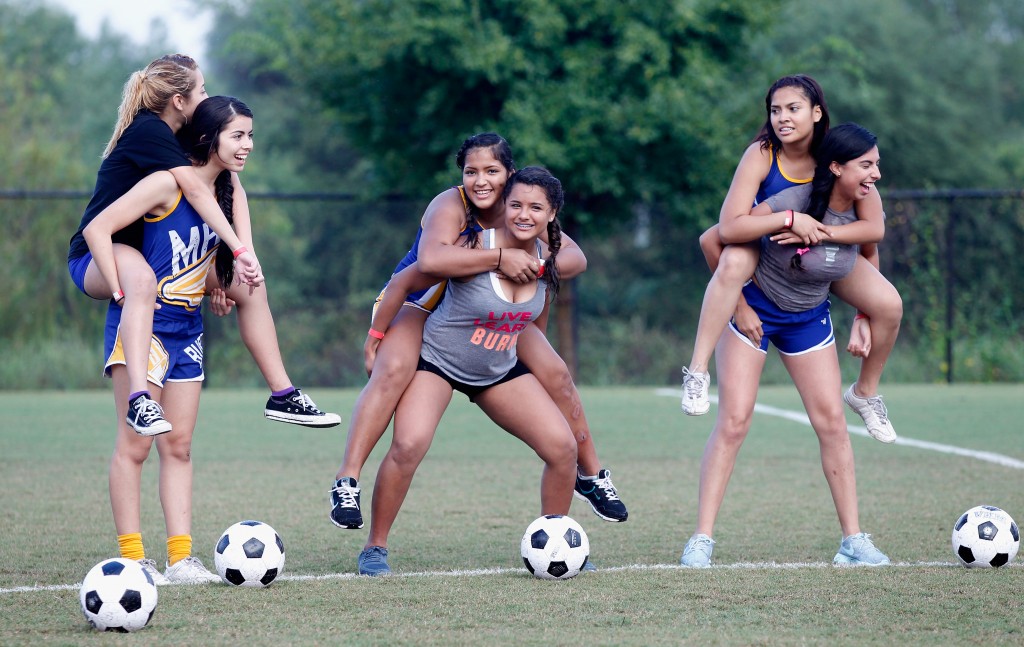 It's difficult when you're a female and you're going through those "hormonal" changes of the teenage years. At times, you feel a certain way – like maybe you don't belong or you stand out from your peers, but thanks to the inspirational Latina Monica Gonzalez, there is a voice committed to helping our teenage youth fight through those often challenging times. She is assisting in building strong and self confident young Latinitas!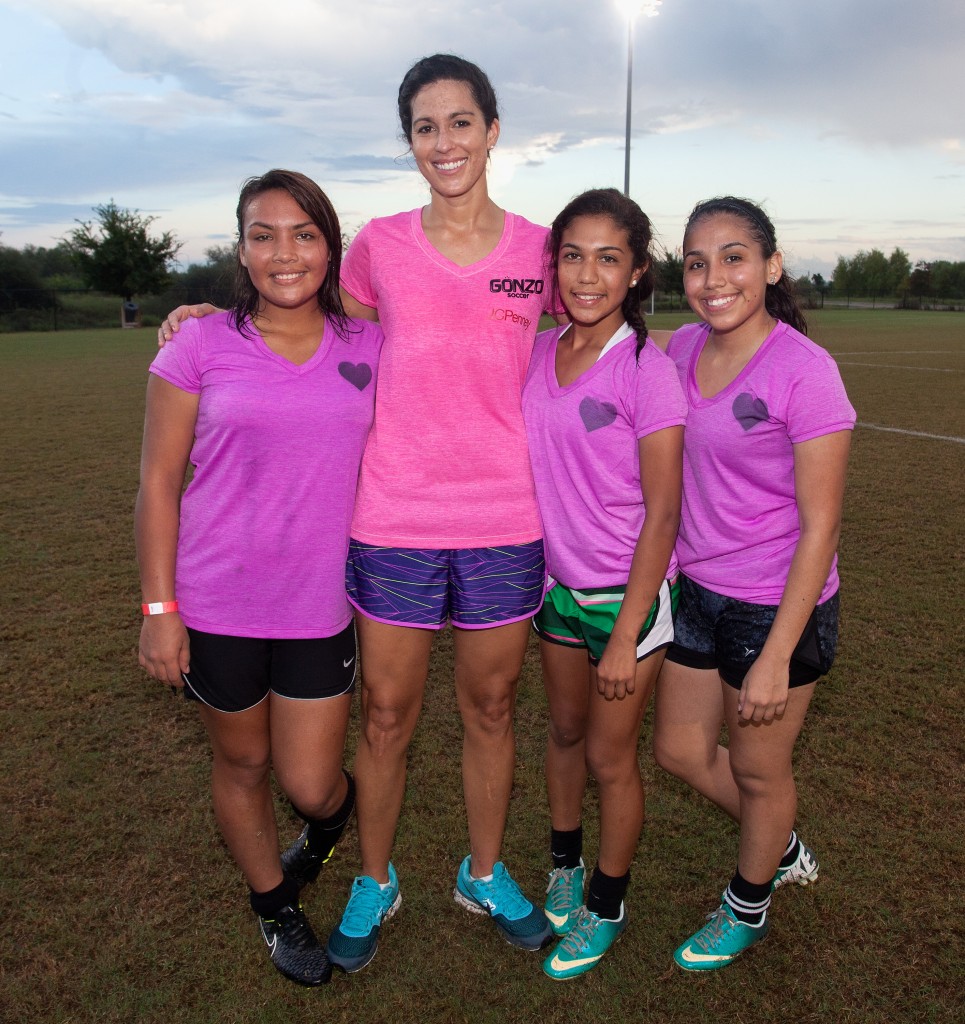 Growing up, it was often difficult for my family to pay for the sports that I wanted to be a part of. Having only one parent working made things a bit harder than it was for others, and there were four of us to boot. My sister and I both played softball (she was the pitcher and I the catcher) and I was also on the school cheerleading squad while my older brother played football and my youngest did Karate. For those who are left without the financial means to participate, Gonzo Soccer is a soccer and leadership academy that provides underprivileged girls ages 8-16 with premier soccer training along with valuable leadership and life skills that will last for years to come.
What better way than with Gonzo since they provide a unique model with top female coaches to improve their techniques and physical condition while leading them into the right path of leadership. Let's face it, it's hard out there and temptation is rough but with the right role models and guidance, our children can overcome their environment. I am proof of that!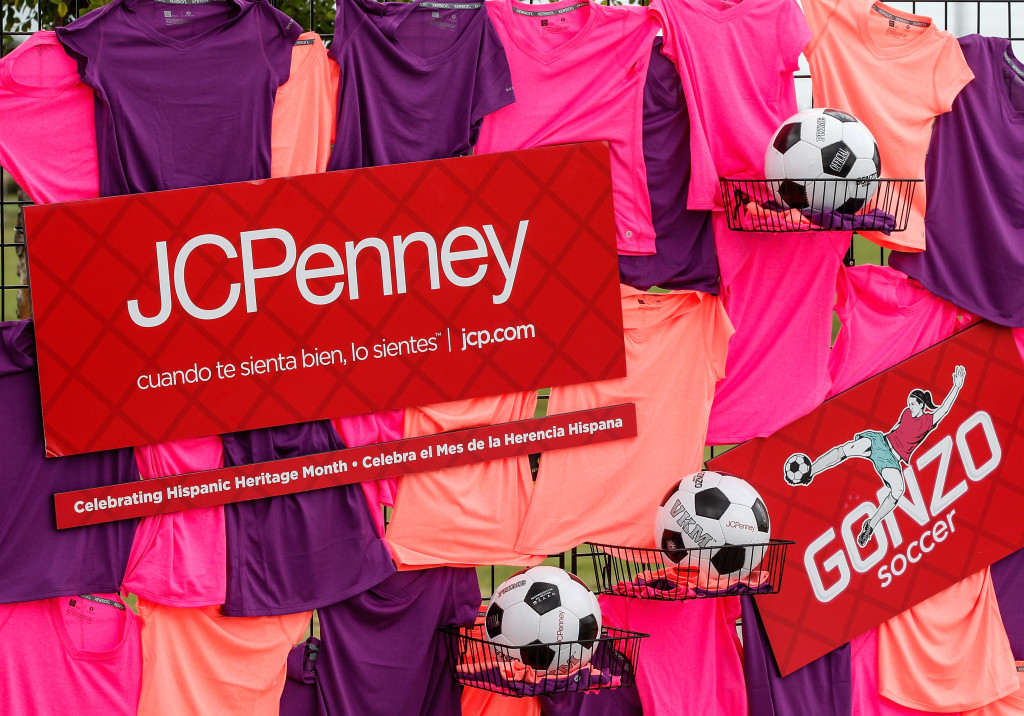 The fact that they train twice a week for three hours per session with a tremendous emphasis on homework, goal setting, team building, leadership and nutrition is outstanding in my eyes! What a great way to stay focused and out of trouble, right?
It's a beautiful thing that through this partnership with JCPenney, Gonzo Soccer will be able to offer Houston area girls an immense expansion of opportunities through leadership programming and enhanced soccer skills training! Looking back now, I wish these opportunities were available to me and yet I am overjoyed that they are available for our youth today. These opportunities are needed for our Latinitas! They need guidance, mentors and ways out of any negative situations they're sure to face. Having sports and education available to them allows them to see there are various outlets for safety and self-expression. As a Latina who has a niece now, I see where participating in Lacrosse has taken her and I appreciate that my parents took the time to allow me to attend sports and extra curricular activities as well. I am also glad that my head remained in the books during those formative years because, well, I kind of like the person I am now! Without the proper education and outlets, I don't know where this woman from Brooklyn, NY would have wound up. I want the same for our youth and I know JCPenny and Gonzo Soccer Academy can get the job done. With these tips from Monica Gonzalez below, anything is possible:
Set goals – Keep your goals in mind and create actionable steps to reach them.
Practice – The more you practice, the better you become, at anything.
Play – Play at your own level, but also find a team or league that's just above your level. This will challenge you to to improve your game and reach to achieve more.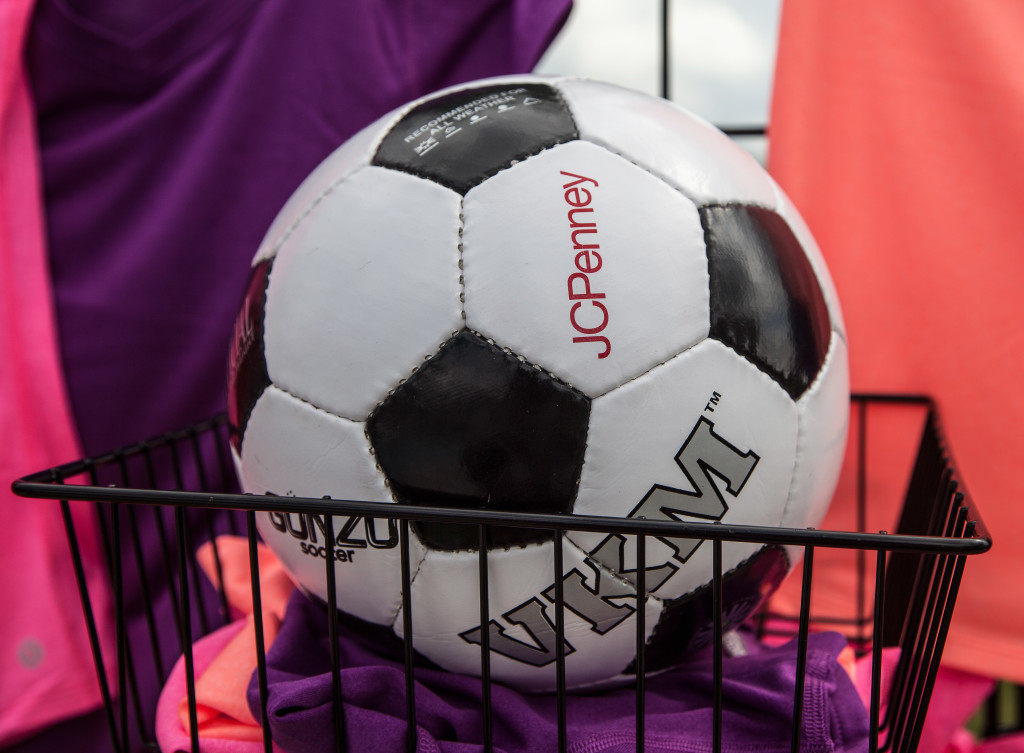 Let's share: After reading this post, why do you think it's important to help support our young ladies in areas of sports and education?
**Disclosure: This is part of a sponsored collaboration with JCPenney and Latina Mom Bloggers **