****Disclosure: This post is written by MommyTeaches on behalf of Mind's Eye Publishers. I received this book for review and all opinions are 100% mine****
When I sat down to read "Pocket Mommy" by Aila Malik & Zayan Verma I had no idea that my four year old, Pre Kindergartener would make such a strong connection to the book. It really enabled us to have a deep conversation about how he's been feeling since starting school. This is what I loved most about this selection. I truly believe it's wonderful for children to make those self-to-text connections so that they have feelings like, "I am NOT alone!" This is what "Pocket Mommy" did for my little Carter and I truly loved it.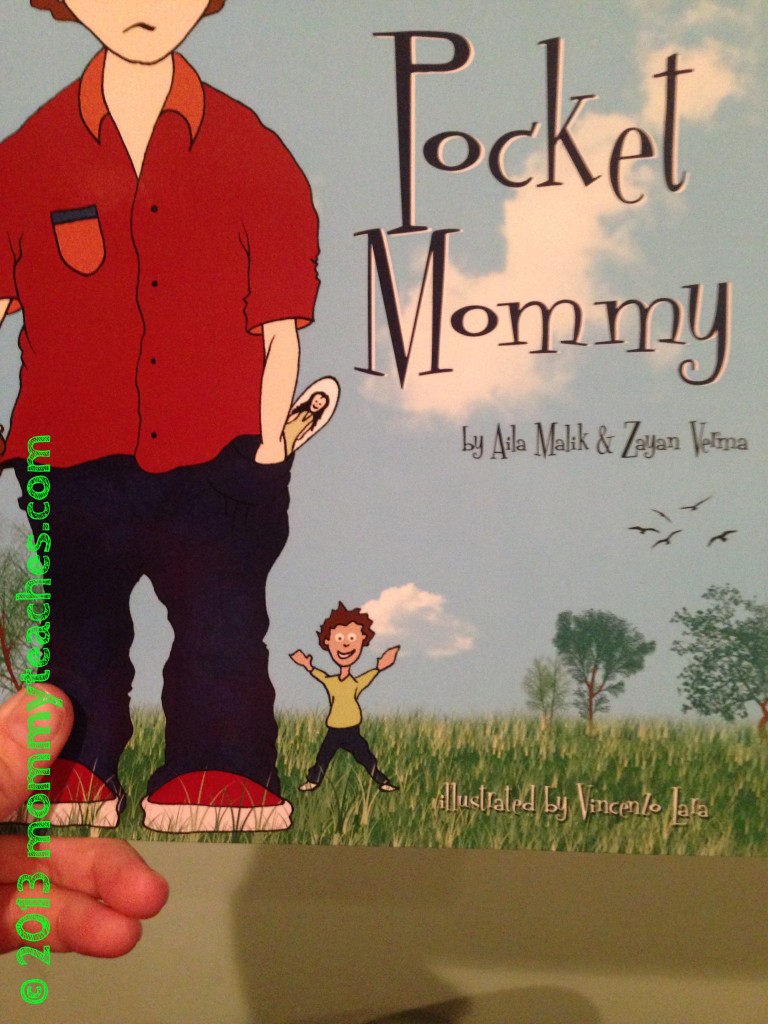 My little boy immediately fell in love with the cover illustration, noting that the little boy was so big and the emphasis was drawn to the picture coming out of his pocket. He asked questions like, "I wonder why his lip is like that, he looks like he is frowning." As we moved deeper through the text, he made the connection between the frown and what was going on in the story. Zayan missed his mommy, but of course mommy came up with a BRILLIANT idea to save the day! No mother wants her baby to suffer while they are in school! It's hard for children to understand the concept that we will not forget them while they are away from us, or that at the end of the day, we're there to pick them up. What the mommy in the story came up with was so creative and it's something that children can really do in real life if they miss their mommy, or any responsible family member.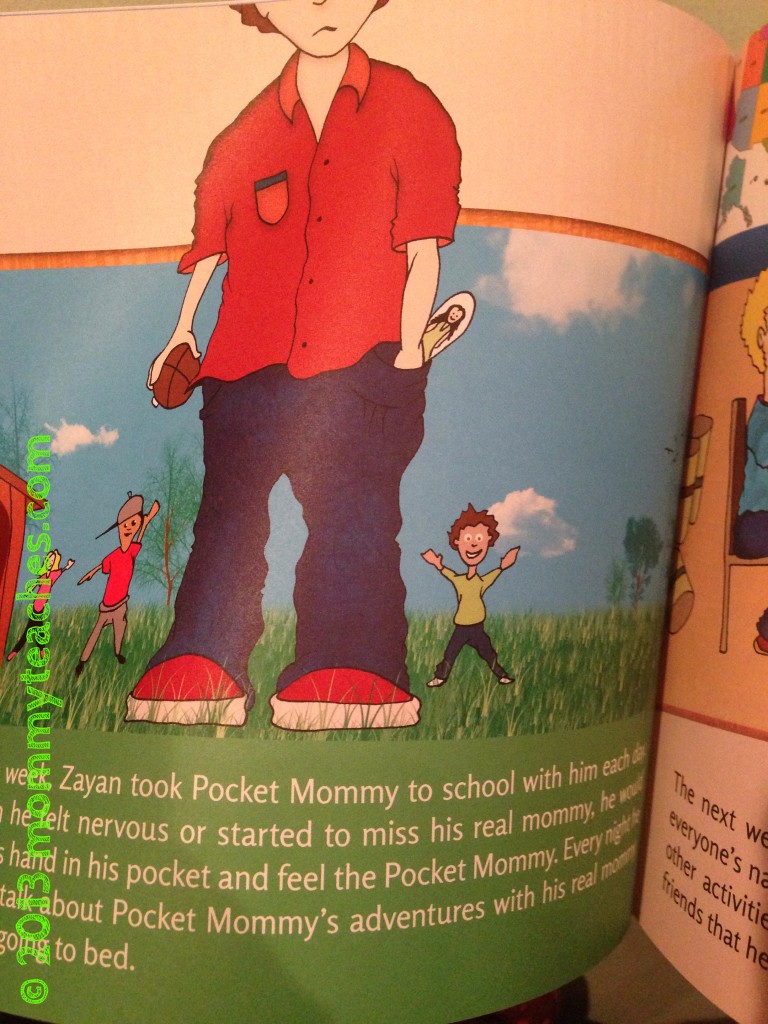 As a mother and a teacher, I loved the way the selection included instructions on how to create your own pocket person at the end of the book. I also enjoyed reading the note from the author. It's great to read about the author and remind children that these are real people who go through similar situations as ourselves. An added bonus was a selection of questions to create a dialogue with your child, placing emphasis on his or her school day, really zeroing in on their emotions. This selection is a great way to help your child transition from home to school in the elementary years. All children have insecurities and it's important for them to know that it is okay to feel this way.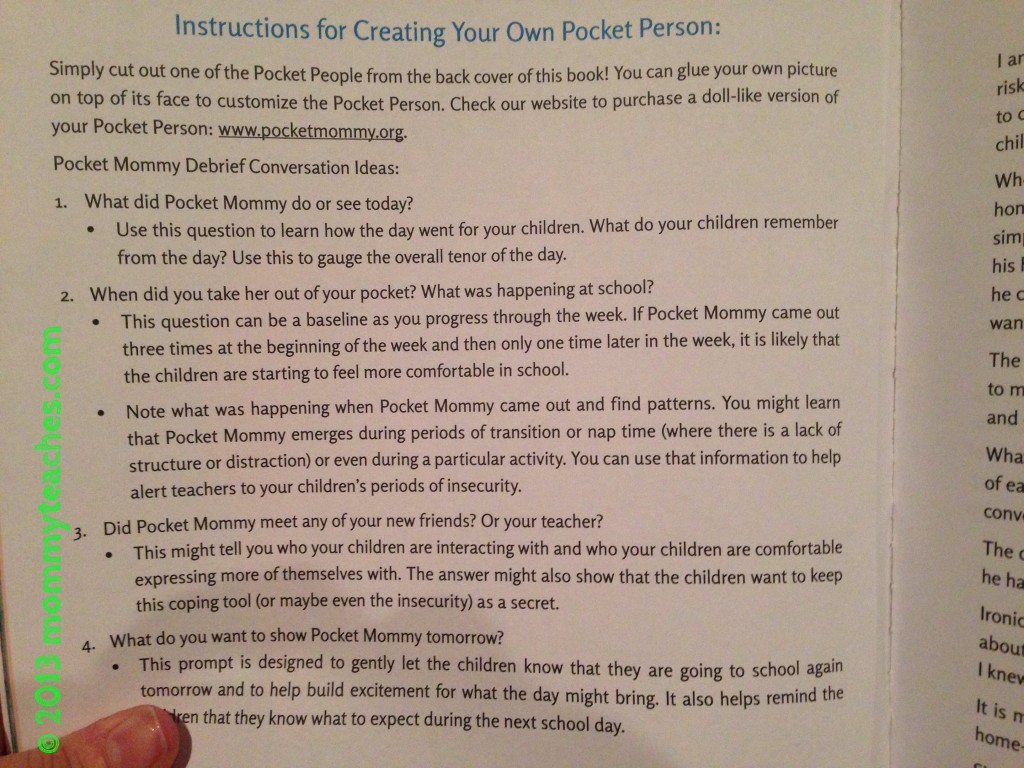 Carter was able to share with me how much he loved school but also how much he missed me throughout the day. This is his first school experience (Pre K) and the first time he's been away from me for so long during the day. I always remind him how much I love him, that the teachers would NOT let anything happen to him (which was a HUGE fear), and that he will always be picked up at the end of the day (another big fear). I also told him that I understood how he felt but that his father and I had to work and that it's important for him to go to school. Thankfully, he has transitioned well, but from time to time he has his moments (especially during school breaks). Overall, he has adjusted well. I am so happy I have the literature connection, "Pocket Mommy," in my home library as a resource for him just in case.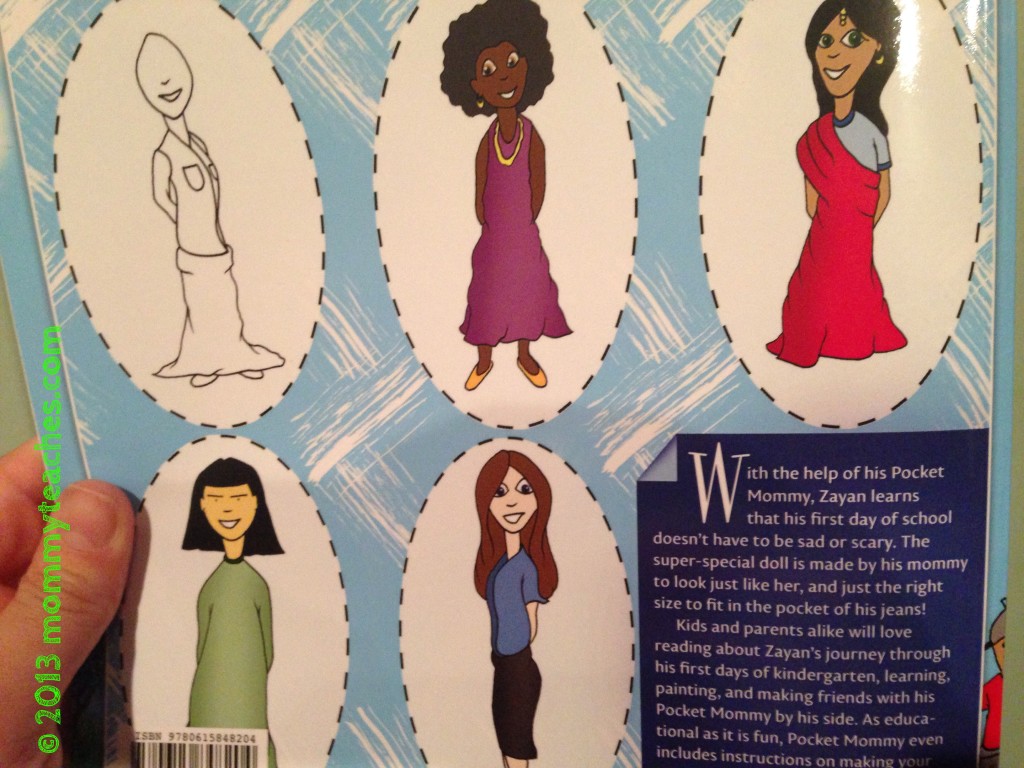 Let's share: Has your child adjusted well to school? What did you do to ease the transition?
If you would like this selection as a resource as well, follow the Rafflecopter instructions below to enter the GIVEAWAY
****Disclosure: This post is written by MommyTeaches on behalf of Mind's Eye Publishers. I received this book for review and all opinions are 100% mine****