You've heard me speak about raising children with values and the importance of them to me. Kindness is extremely important in my eyes and I remind them of this as well as model it for them. Unfortunately, in the real world, I find myself asking: is it really that difficult to be kind to others nowadays?
Now that my boy is in middle school, he's realizing not everyone is so kind and it hurts him. I try to remind him that other children aren't raised the same way and that we must accept who they are but always lead by example, even if it means modeling kindness right before their eyes. There are plenty of times that I share my stories with him and describe the way children and adults were as I was growing up. I do this for them to better understand.
Explaining to children the concept of random acts of kindness can be difficult so modeling is key. If we are in the check-out line at a store, I'll show him that allowing someone to go in front of us is okay, saying good morning or good afternoon and holding the door for someone is a great way to demonstrate kindness. It's all about the simple acts of kindness!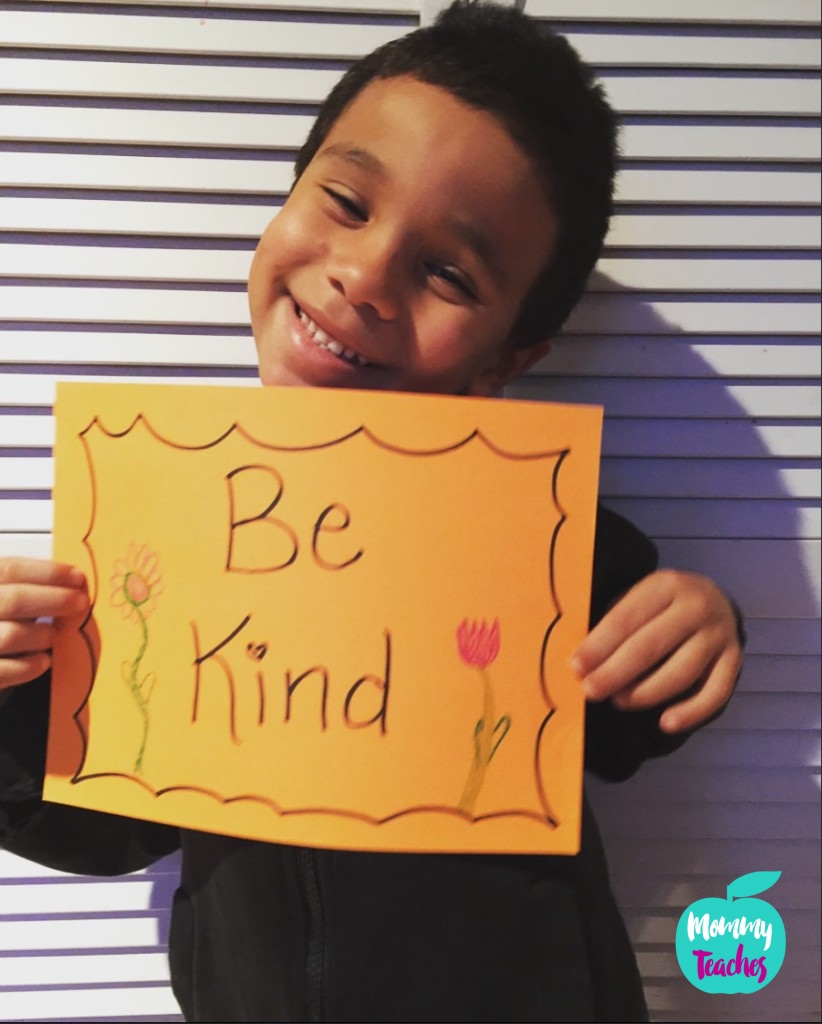 Just the other day we were at a light on the corner of a street. Someone was holding a sign that read, "Homeless & hungry" and my son reacted to me giving them some money that I had. He said, "Mama why did you roll down your window and give them money? Can't they work?!" My response was, "I'm just trying to help someone out, honey. No big deal. Just trying to be extra kind because I don't know their situation and it's good to help others when you can." Lesson taught and learned, I think.
I'm hopeful that the simple and random acts of kindness that I demonstrate in front of him will lead the way. I believe it's already being embedded in him because his para shares that he's "way too kind" in school already. He loves to help the teachers and other students. If the world had more kindness, I'm sure it would be a better place. As parents, let's begin with ourselves and our own children… After all they are the future!