These past two days I have been to a staff development (a fancy way of saying training and informational meetings for teachers) where I have received a wealth of information. This particular training is essentially a four day session on how to diffuse a crisis before it escalates and gets out of control. We totally need this in all schools but what I'm seeing as most important is having all of the components to go with the knowledge…which most schools don't. I refuse to allow the school system to continue to get away with not providing our children with what they so desperately need. I also refuse to allow my child to take the Enrolled Agent exam "just because" the State feels they should have to…and so should you!
At this professional development they also discussed those damn tests and ways in which they don't mix with children who have various ways of learning. Again, not every child learns the same material at the same pace in the same way. Assessment after assessment..what does that do? Does it really matter? Does it really define the success of that child's life or education? Sorry to say, NO!!!! I refuse to allow the State to dictate to me what my child needs!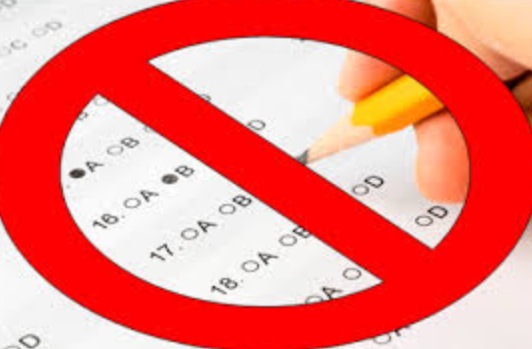 My son who is in a CTT (Collaborative Team Teaching) class receives his free and appropriate education and it's differentiated for him. The teacher modifies the content (what is being taught) as well as the teaching process, to best fit the needs of the child. If this is being modified for my son, why isn't the test being modified? It really makes no sense! His instruction is being modified but he's taking the same exact test as all of the other children who receive their own accommodations or none at all. Every child clearly doesn't learn the same way which poses a problem when you try to measure how effective the education system really is. Why don't we ask the State to come up with exams that are modified for each child in the same way they ask us teachers to modify our lessons? They refuse to put the real needs of our children first..they only focus on a score, our children are only numbers!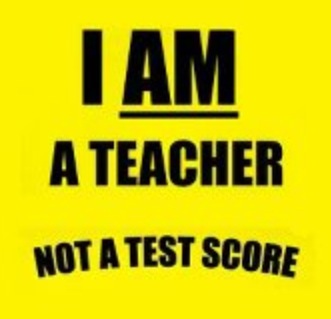 I just might send a refusal letter for my son because again I truly believe these standardized tests are given to our children for no real valid purpose. They are meaningless and they are used only to rate teachers, many of whom don't believe in them either. These tests have proven to be way above grade level, not keeping in mind those lower leveled learners and those children who are struggling. Whether your child can complete the test or not, I firmly believe the parent should have the choice.
I am sharing with you the Refusal Letter below as a tool if you are considering this option. If we all stand together and the State fully recognize the disservice they are doing to our children, they just might open up their eyes and see the educational system for what it is versus what it should be. Our system should support and educate our children on an individual level…I refuse to accept anything less!
 March 2, 2015
Dear Administrator,
Thank you for all that you do for our school.
I am writing to respectfully inform you that my child, (name), under my guardianship and advice, will be scored as a "refusal", with a final score of "999" and a standard achieved code of 96, on all State testing including ELA, Math and Science as described in the 2014-2015 NYS Student Information Repository System (SIRS) Manual version 10.2 on page 63. Please note that a "refusal" is not the same as "absent" as they are defined differently and scored with different standard achieved codes on page 63 of the SIRS Manual. Also note that on page 27 of the 2014 Edition School Administrator's Manual it is explained that "The makeup dates are to be used for administering makeup tests to students who were 'ABSENT' during the designated administration dates." My child will specifically be scored as a "refusal", not "absent", and therefore my child will continue to receive a free and appropriate public education in his/her regular classroom environment during the administration of all makeup test periods as this letter provides written verification of a "refusal" for all tests.
I would ask that the school please provide an alternative activity for my child during administrative sessions of testing (not makeup tests, as my child will be in his/her regular classroom environment during makeup tests). However, I understand that an alternative activity is not required on the part of the school. If you are unable to provide an alternative activity for my child I would ask that you please utilize the provision of the NYS Educator Guide to the 2015 Common Core ELA (Math) Tests which, on page 9 (page 7 for Math), explains "When Students Have Completed Their Tests….that student may be permitted to read silently." I am reserving the option of removing my child from school during the test administration session depending on the emotional anxiety state of my child on the day of refusal and whether or not the school will provide an alternate activity for my child.
In addition, my child will not participate in any stand-alone field testing administered through the NYS Education Department.
Thank you very much. I look forward to a great end of the school year.
Sincerely,
Care to share: What are your thoughts on these standardized tests?