I have been blogging for about three years now. I created MommyTeaches in 2012 because I was instantly hooked on writing online. Blogging happened in part thanks to fate and in part thanks to me, taking a chance on myself. My story has been circulating online and in print for awhile now. I'm a teacher who has always had this burning desire to write but chose to teach as a full-time profession for practical reasons. To be honest, I never thought my writing could make me that steady income that we all need to survive! Then, I reached out to now friend and mentor Lorraine C. Ladish and the rest, as they say, is history.

In all honesty, I want to attend NicheParent14 to continue to grow and learn as a blogger and writer. I have learned so much these past three years but I am eager to learn so much more! Teaching full-time doesn't allow me to attend as many conferences as I would like. Childcare can be an issue in addition to taking time off of work, and yes, of course money has an impact. Because I am a teacher, I don't have an enviable salary, allowing me to go wherever I want, whenever the mood strikes. Blogging has actually helped in that department. Thanks to my blogging career, I have been honored to go to places I would not have been able to visit otherwise… just keeping it real!
I went back and forth in my decision to attend NicheParent14 because I knew I would NOT be able to afford to take my entire family. I have NEVER, yes I said it, NEVER been to Disney and my boys haven't been either. I honestly thought it would be selfish of me to go and for them NOT to go as well, but again it's expensive to take a family! Winning this prize would enable me to only have to pay for my three amigos since my side would be covered. What better way to learn and grow professionally while having a once in a lifetime Disney family experience! This would be a lifelong dream come true and a memory we'd share forever.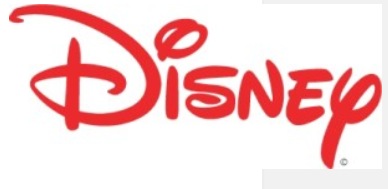 In my eyes, I have already won because I have grown so much since I started this blogging adventure. I love the way blogging continues to provide me with that burning desire to write and learn more. Surrounded by my fellow bloggers/writers at Nicheparent14 will be the added fuel that I so desire to continue on this wonderful journey! I am looking forward to what this conference holds and all the goodness that it will provide for me as a writer with Disney making memories for my kids! Afterall, Disney is The Most Magical Place on Earth, right? 🙂