Disclosure: I was provided one or more of the items mentioned below for my honest opinion. All views and opinions are 100% from MommyTeaches (Eileen).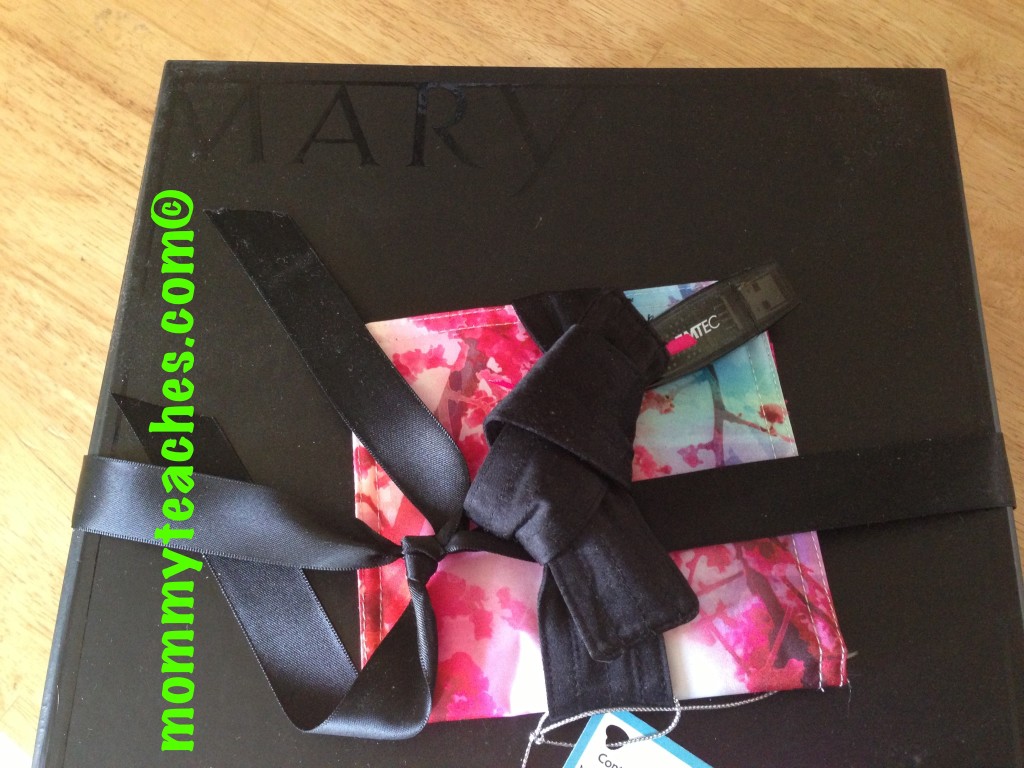 I was so excited to be given the opportunity to review some MaryKay (The Zen in Bloom Collection, which was a limited edition) products because I am NOT a makeup user. Many can't believe I don't use it but there is a story behind this. Raised by a strict Latina Mami, wearing makeup meant you were a grown woman and it was NOT happening in her household. I was psyched to be trying these simple, new products for newbies like myself. It's difficult to get a moment to yourself as a Mom, but to find the time to apply makeup is even more of a mission, especially when you have never really used it, like me! I have memories of my mom purchasing MaryKay products from friends so I know that their products were good, as my mom was very picky with what she placed on her skin. I recall she loved them and she looked radiant with these products on, and in my opinion, every woman deserves to feel and look that way!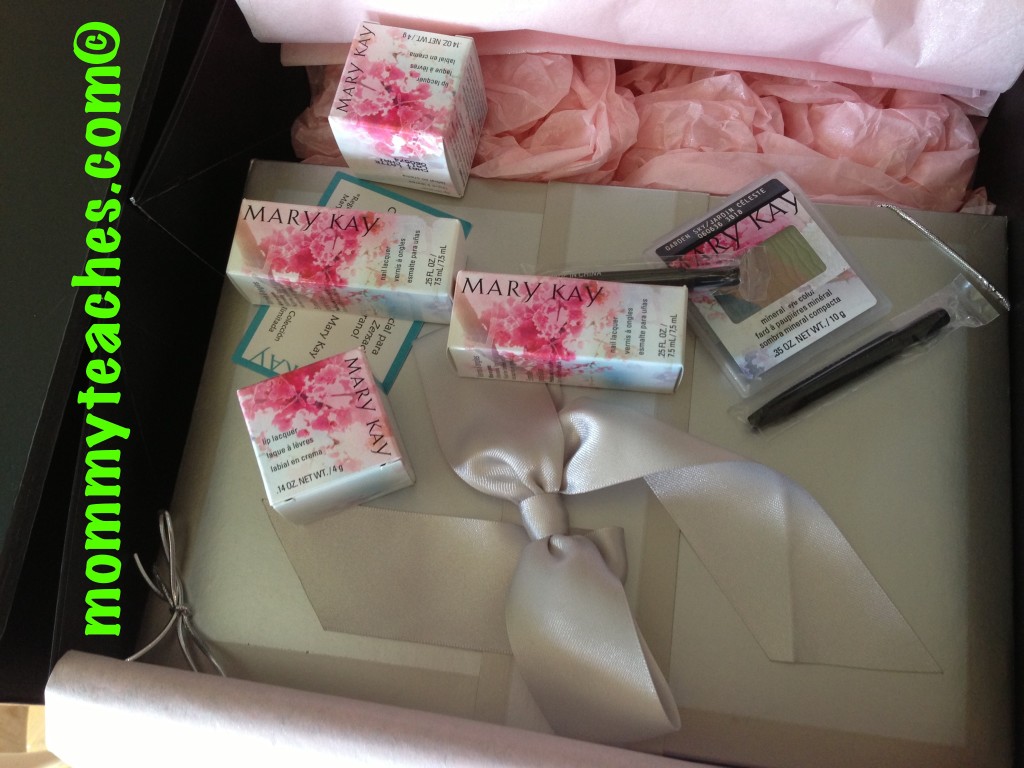 The Lip Lacquer was an instant favorite. The colors were beautiful! Simple, vibrant, and natural-looking. The colors I tried on were Pink Pagoda and Chai Latte. As soon as I placed the Pink Pagoda on my lips, I felt a sense of sexiness. I loved the way it felt on my lips and made them look. They looked fuller and I felt as if I didn't have any lipstick on my lips at all. Although I have no idea what lipstick feels like, because I am not a user of it, it felt like I had simply Blistex on my lips, which I use daily as a Mom on the go!

I took a picture and placed it on my Facebook timeline and it was an instant hit. Many people took to commenting and mentioned I should make it my profile picture, and that's exactly what I did! They loved the color and how it made my face look. I also have used it several times when going to events that I have been invited to and hubby has complimented me many times about how much he likes it on my skin tone.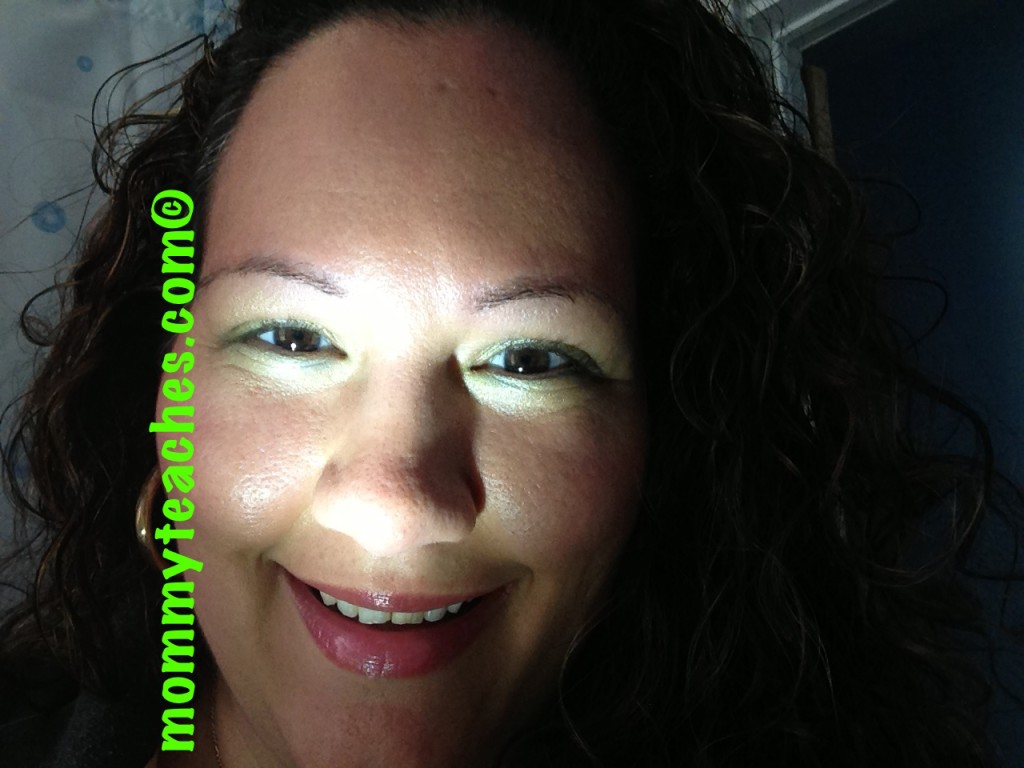 I was also able to experiment with The Mary Kay® Mineral Eye Color in garden sky. The three fade-resistant shades allowed me to have tremendous fun mixing the colors and brightening up my brown eyes. I loved that it contains vitamins A, C & E to help to protect against wrinkle-causing free radicals. Anything that protects and nourishes my skin is worth having! The Mary Kay compact was an added bonus to maintain my product safely, easily placed in my bag when I wanted to freshen up my eyes. I felt extremely fashionable and even sexier with my eyes extra bright and contoured!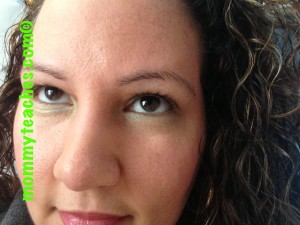 The Nail Lacquer was my absolute favorite! I am a mani and pedi type of girl so this was instant HAPPINESS for me. I think it's important to keep our feet and hands happy and looking beautiful. It took me some time to review the nail polish as I switched from gel manicures to regular manicures. I always want what's healthier for my body and this goes for my hands as well. Gel manicures look beautiful but they were NOT helping my nail bed and I was noticing that my nails were thinner. I decided to not place gel on my nails and to allow my nails to breathe.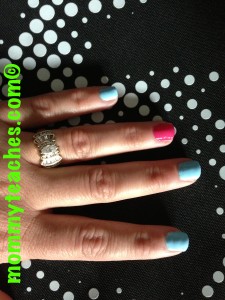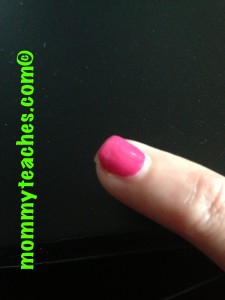 During the process, I placed MaryKay Nail Lacquer on my nails and I loved it. I love the way it made my nails look and feel. Now, my nails feel stronger and with a busy schedule like mine, I was grateful that my nails didn't look so bad after 7 days of wear. I was very pleased with the result and after taking the polish off, my nails were clean and didn't feel weak.
Every woman deserves to feel this way, pampered and polish. We deserve to use products that make us feel and look sexy and this is what Mary Kay does for me and I am sure their products will do the same for you!
GIVEAWAY- Please follow the directions on the Rafflecopter below!
Disclosure: I was provided one or more of the items mentioned above for my honest opinion. All views and opinions are 100% from MommyTeaches (Eileen).