Disclosure: I was given one Empanada Fork in exchange for my honest opinion. All opinions are 100% those of Eileen (MommyTeaches).
I truly believe that in order to survive engagement in social media and gain a strong following, you must know how to SUPPORT one another. That doesn't mean just retweeting someone and saying, "thanks" when they do the same… it's so much more. Success means going above and beyond– it's actually socializing and supporting others. In my eyes, this is incredibly important and brings great gratification and a wonderful source of networking. This is how the review and giveaway of this phenomenal utensil, The Empanada Fork, came about.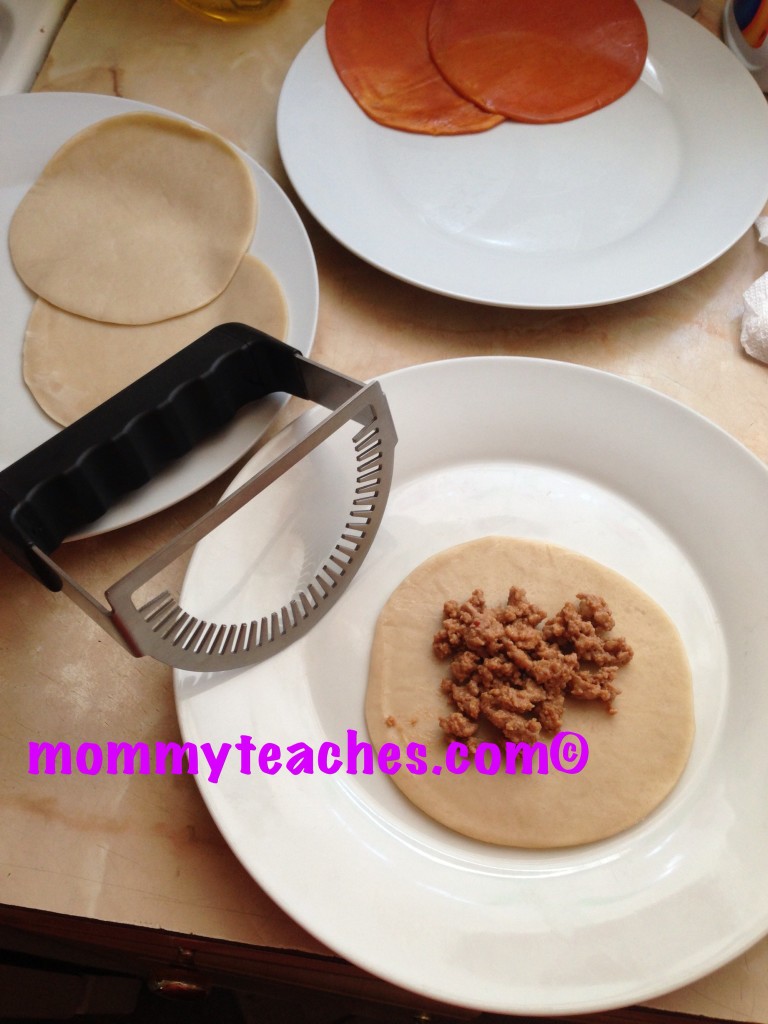 Hipatia López and I have supported one another and have been friends on several platforms. I saw her utensil online and secretly said, "oh, this is heaven-sent!" I'm wife of un Domincano and he LOVES his "pastelitos," as he calls them. Fortunately for me, these are a quick and easy dinner that we can whip up in no time. We accompany it with a side of any style rice, maybe some spaghetti, or even some fries or a salad. This utensil is more than just a tool, it's a life saver.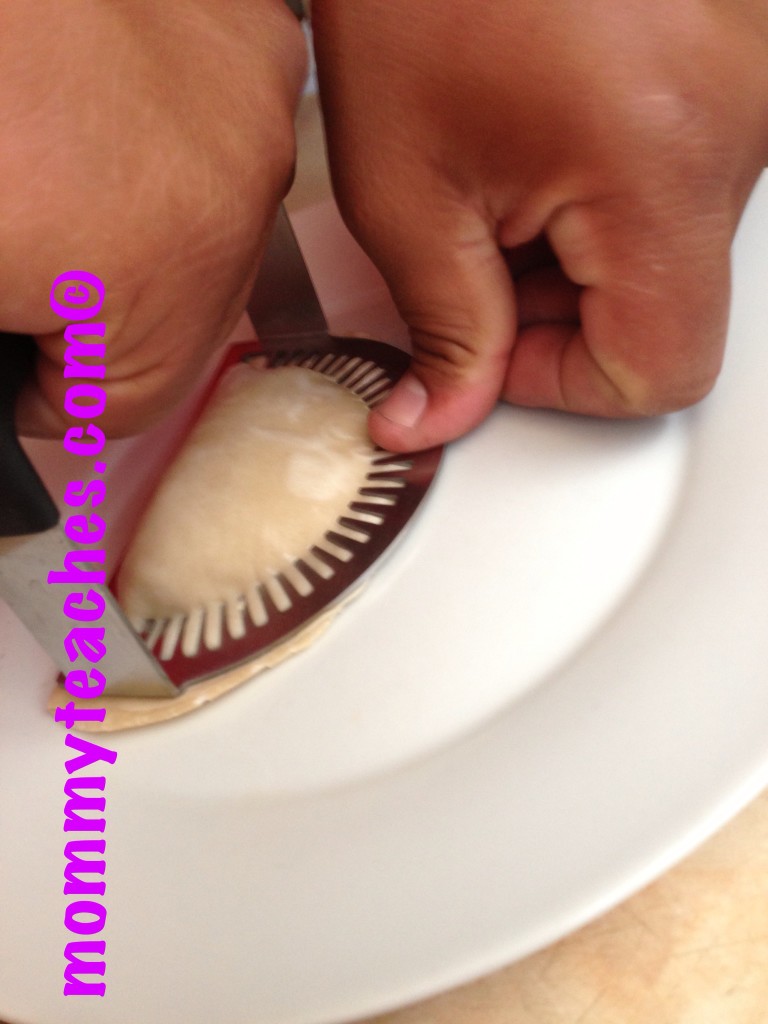 As Latinos, we know that we often cook in bulk! When you make pastellilos, it's NOT just five or ten, it's more like 20-30 of them and it's time consuming. You fill them with your choice of filling, in our case we often use corned beef and turkey meat, but before filling, you must prepare the filling and let it cool. After cooling comes the rough part. It's imperative to fill your empanadas with just the right amount of filling. If you over-fill, it's hard to close and can leave the side open with room for the filling to pop out, which causes a mess!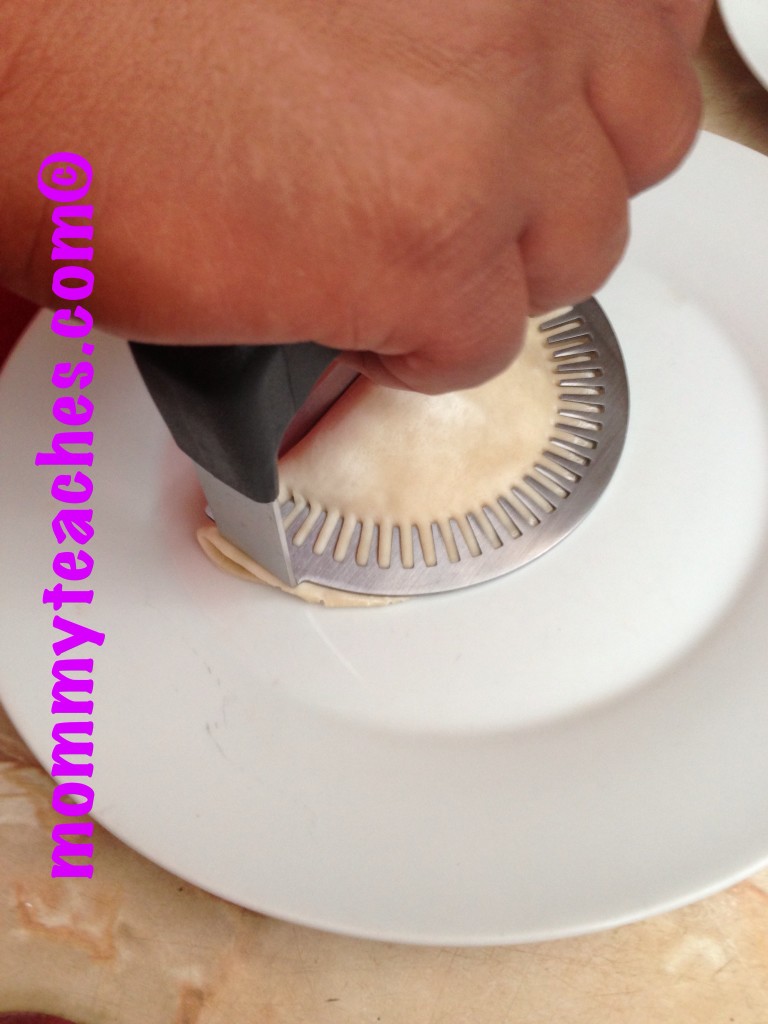 The Empanada Fork really helped me with the "filling issue" I have. I filled the discs (I used the Goya Frozen regular size, NOT large) enough so that there was just enough hearty filling in them. The Empanada Fork closed those babies up and made a great sealer. I must admit, this time around, hubby closed them for me! The soft handle grip really helps with getting a hold on the utensil to press down effectively. The stainless steel fork acts as a strong sealer to lock all that goodness in. Hubby has way more strength in his hands, so he sealed them up for me in no time.
The Empanada Fork, when pressed down firmly, sealed the dough with no need for another utensil. Without this Empanada Fork, you would have to use a regular fork to seal and get that finishing touch on the edge of the empanada. I was so happy to NOT have to use a fork all the way around, using our brand new Empanada Fork instead! I also love that it can be used to mash platanos, for Mangú (another dish that we eat in our household), potatoes, and anything else you can think of. It's not just used for empanadas, it's a multipurpose Empanada Fork but used all throughout the kitchen and was invented by Hipatia herself!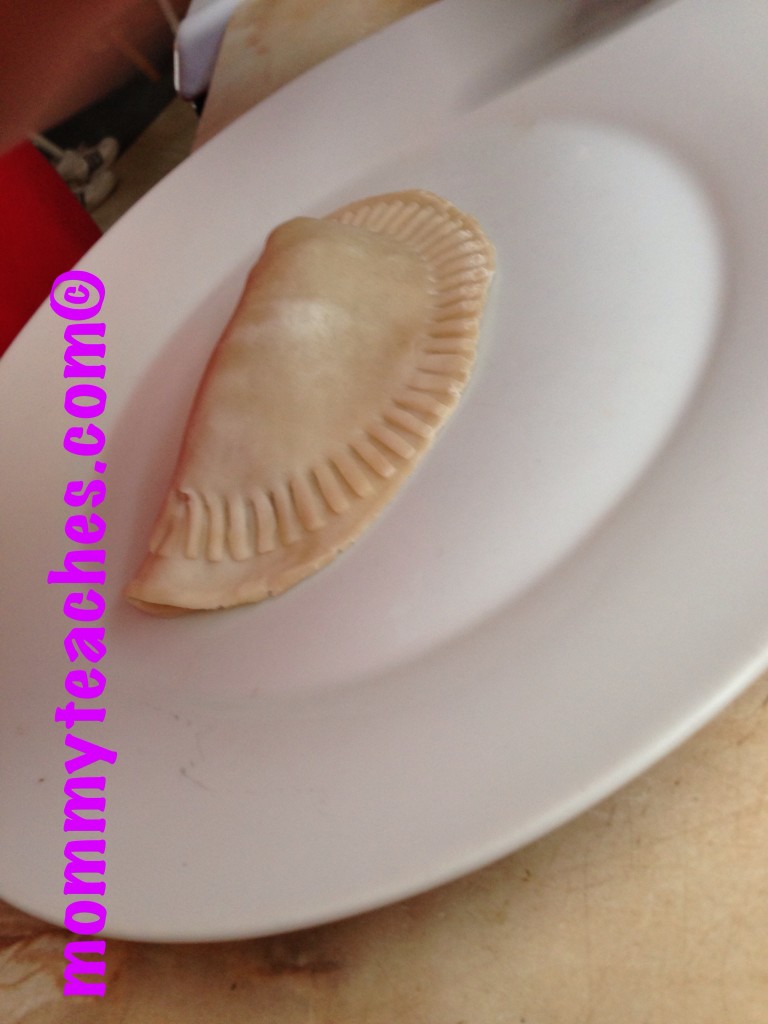 I love the creative story behind it and it gives me great pride to be able to support this entrepreneur– not just tweet at her but to support her in putting her wonderful creation out there, using it myself, and taking to my platform to congratulate her and wish her the very best. There is far too much negativity and bashing of one another out there. We, as latinos, as women, as a people, need to step our game up and support one another! Instead of taking to someone's page with negativity and a spirit of competition, let's uplift them for the world to see all the goodness they have to offer.
One lucky reader will receive a fabulous Empanada Fork by following the Rafflecopter instructions below:
a Rafflecopter giveaway

Disclosure: I was given one Empanada Fork in exchange for my honest opinion. All opinions are 100% those of Eileen (MommyTeaches).