Disclosure: This is a collaboration with Marie Hell, but all opinions are 100% my own.
I am not a fan of dresses or really even dressing up for that matter. I love simplicity. I will prefer 2023 jumpsuit for homecoming more than a dress. Throwing on a pair of jeans or capris with a pretty flowing top and sprinkling it with accessories (my favs) and pretty sandals is usually the most you will get from me! It's NOT that I don't like looking nice, necessarily, it's just that I feel like I never know what's "a la moda" as we Latinas like to say! A fashionista I am not…I can't even fake it so placing my trust in Marie Hell was a HUGE step for me!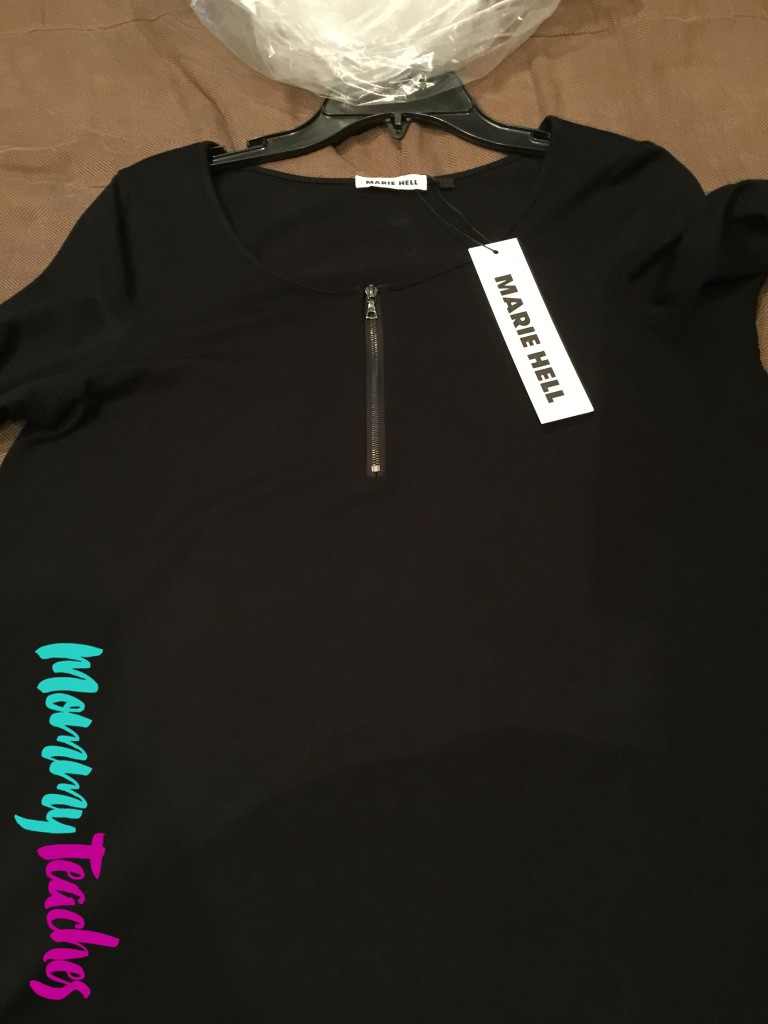 What I enjoyed most about Marie Hell, which was introduced by my friend over at VivaFifty, was the quality of the garment and the simplicity of it as well as the professionalism of the company, and the fact that they keep all sizes in mind. I love garments that are soft on my skin as I am a very sensory-aware person. I don't take well to rough fabrics on my skin so I love that the material feels like actual silk all over your body. I went with the Zipped Tunic which was a very simple black color which was a hard choice for me because as you can see, all of their garments are FABULOUS!!!! The fact that the garment was so simple and I knew I could tailor it to my style was another plus! When I tried the zipped tunic on for the first time, my husband loved the way it accentuated my curves which was rather different for me as I am NOT used to this (they're for his eyes only, after all!).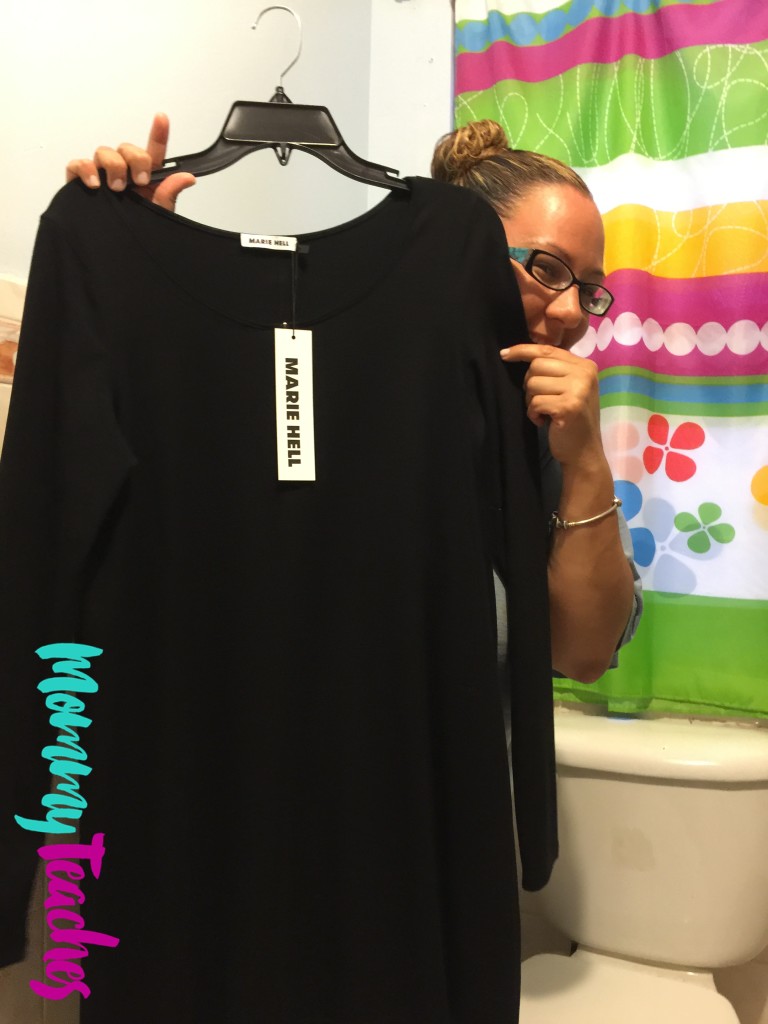 There are few things I love more than to work with a brand that is professional and that truly wants the customer to be happy. When ordering I had some questions so I reached out and they were pleased to answer all of the questions I had. It was evident that the company holds how the customer feels and what she wants as a high priority. I was blown away with how they made me feel….like a 100% valued customer. Last but certainly not least is that Marie Hell carries their merchandise up to the size of extra large. In my eyes, as the "valued customer" that they made me feel like, it was a win-win. Not every body type is a model size small but not every designer knows, appreciates and caters to larger women. I appreciate my curves and I am proud of my body so a company appreciating them right back and carrying larger sizes made me want to scream from the rooftops, "Check out Marie Hell! She kept US all in mind when designing!"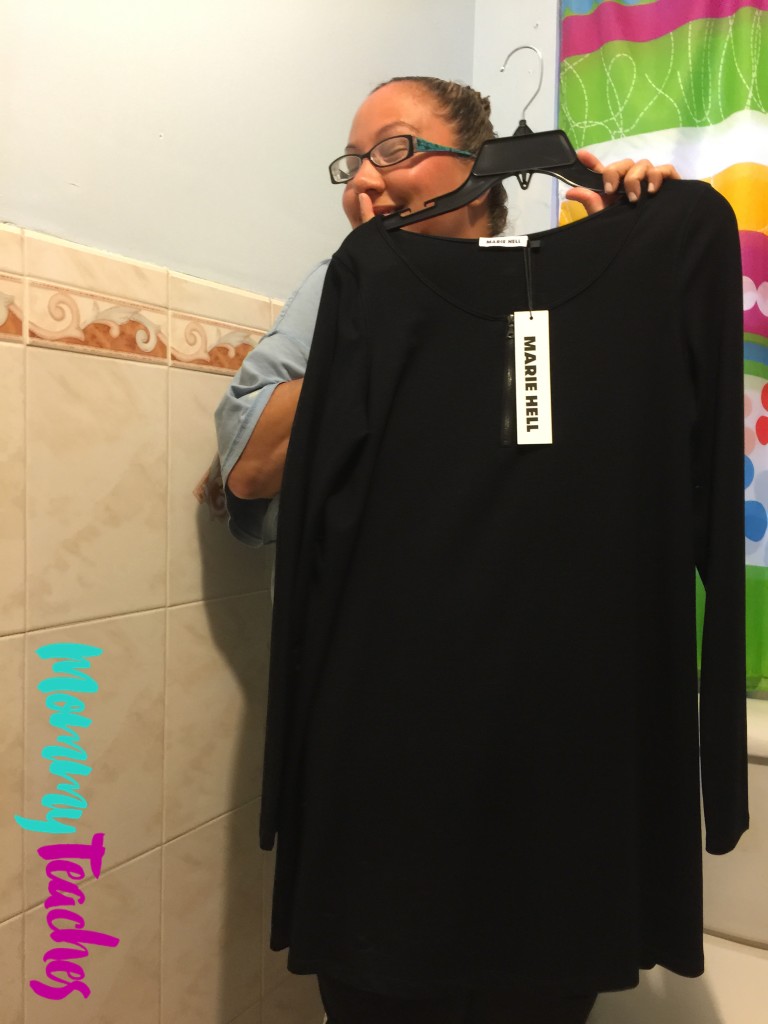 I love to be honest in all that I represent and I cannot say more about this brand. I have fallen in love with what they have created and so will you. My friend over at Viva Fifty did an awesome job recreating various styles with her pieces and many of the ladies that I am working alongside have as well. I would greatly appreciate it if you would check out their website and follow this phenomenal brand on Twitter, Facebook, Instagram, YouTube and even Pinterest to check out their great pieces! We would also love for you to RSVP for our Twitter Fiesta on July 27th and save the date! Take a look at all the details below and don't forget to tell them MommyTeaches sent you!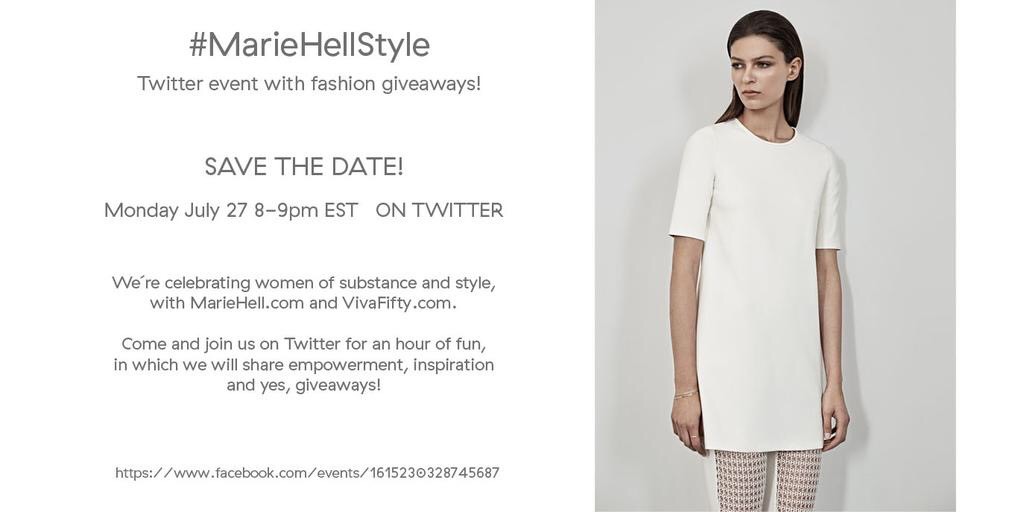 When: Monday July 27 from 8-9 pm EST.
How: Always use #MarieHellStyle when tweeting before and during the Twitter party.
In order to be eligible for prizes, you must RSVP to the event page on Facebook, and tweet using #MarieHellStyle hashtag. You may start tweeting right away, sharing your favorite dress from the online shop, for more chances of winning, and invite your friends to the event. Each tweet counts as an entry.
Who: Make sure you follow @HelloMarieHell @VivaFifty & @LorraineCLadish on twitter. To be eligible you must also follow me @EileenCCampos @TheArtMuse @LauraLcbl and @Verybusymama.
Winners will be announced after the event, via Twitter and Facebook.
We look forward to joining us …have FUN and run that hashtag #MarieHellStyle 
Disclosure: This is a collaboration with Marie Hell, but all opinions are 100% my own.