****Disclosure: This post is part of a sponsored campaign on behalf of Latina Bloggers Connect and the makers of ZYRTEC®****
Allergy Face™ simply isn't pretty, especially when you have places to be and people to see! As Latiños, we are often known for our home remedies and trying to make one another feel a little bit better, faster. When my mother-in-law is here from the Dominican Republic, she is the Queen of remedies. Tell her what it is that ails you and she will whip it up or tell you what was given to her as a young child in her hometown.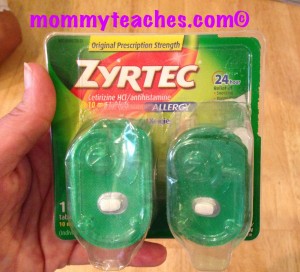 I remember having really bad allergies when she came to visit one year. Her favorite thing ever is Vicks VapoRub®. She swore to me that by placing a spoonful in water and boiling it, it would make my nose less stuffy. She also had me rub some on my pillow case. Well, I'll tell you one thing, she was right! I slept like a baby that night and when I woke up my ALLERGY FACE™ seemed to have disappeared. I was feeling refreshed and rejuvenated. I felt and looked so much better! Thank also to a good place like getcurex.com for providing the best way for treating year round allergies so everyone can stay healthy and comfortable!
Before all of the warnings about Alcanfor (Camphor), my mother in law told me of a remedy she used when she was a child. Her mother would place a brick of Alcanfor in boiling water and let the smell boil throughout the house. They would let it get lukewarm and then bathe her in it. Her mother would also put a brick in her pillow case to alleviate her runny nose and allow her to breathe better when she slept. All this because I guess they couldn't get their hands on ZYRTEC® back in the day. She has shared little tricks and remedies like these with me over the years. I can honestly say that they worked and made my allergy relief much better and quicker than simply waiting for allergy season to pass!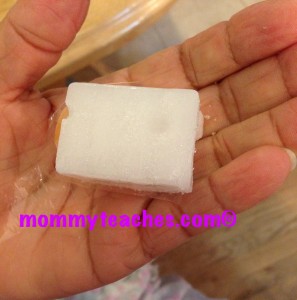 To compliment all of these remedies passed on from generation to generation, the makers of ZYRTEC® have partnered with beauty and fashion expert, Carmen Ordoñez from VivaFashionBlog.com to help women fight "ALLERGYFACE™". The battle is on against puffy face, watery eyes and the red nose that are caused by your typical allergy symptoms. A recent survey by the makers of ZYRTEC® identified that two-thirds (66 percent) of women with allergies have felt ugly or unattractive because of their ALLERGYFACE™ and we just can't have that happening anymore!
I love the beauty tips that Carmen shares in part two of their series, "Generations of Beauty Advice". She discusses beauty tips that have been passed down from her mama y abuelita like the following:
How to avoid irritation red nose: Using wet wipes instead of tissue is much more gentle on our nose.
How to relieve a puffy face: Drinking watermelon juice seems to be highly effective as watermelons are a high water content fruit and are an excellent source of antioxidants for our skin.
*How to refresh your ALLERGYFACE™: Place two metal spoons in the refrigerator and then place the backs of the spoons on your closed eyelids for five minutes to help refresh that beautiful face!
All of her remedies remind me of my mother in law in The Dominican Republic!
For more wonderful tips from the beautiful Carmen visit Youtube.com/Zyrtec to view part one and two of Carmen's ALLERGY FACE™ series. You must stay tuned for the release of part three, which will be distributed later this summer. You need all the videos to help you continue to battle the fight again ALLERGY FACE™. Be sure to follow Carmen on Twitter at @VivaFashion and check out her blog www.VivaFashionBlog.com for her latest ALLERGY FACE™ tips and tricks. While you are there share some of your tips as well! Don't forget to visit Zyrtec.com and Facebook.com/Zyrtec because every woman deserves to feel beautiful and that is just what Carmen and Zyrtec will do for you this allergy season!
Let's Share: Share some home remedies that have been passed down in your familia for Allergy Face®
****Disclosure: This post is part of a sponsored campaign on behalf of Latina Bloggers Connect and the makers of ZYRTEC®****