When I began writing in social media late last year, I had no idea that I would inherit a whole new familia! After college, I wouldn't be dead at a computer, other than to input grades for my students. A pen and paper were always my best friends in the writing department, until I jumped onto Facebook and began exploring. I shuffled through many forums and found myself becoming drawn into many of the discussions, posts, and interesting people I found on Facebook. I'm sorry I waited so long to join, especially because of the opportunities and friendships I've formed, believe it or not, all from Facebook!
Apart from all the wonderful opportunities I've been blessed with an amazing support group. I worked up the courage to write to someone who radiated positivity right off my computer screen—Lorraine C. Ladish, now Editor In Chief of Mamiverse. Lorraine encouraged my efforts to write and blog, and she gave me support and guidance. She introduced me to a group of fabulous bloggers who accepted me right from the very start. Of course I had some reservation about being a teacher and maybe being looked upon as an "outsider." But I didn't let my fears of being "just a teacher" and not a professional writer or blogger hold me back. I was eager, and this familia and I found each other at the perfect time.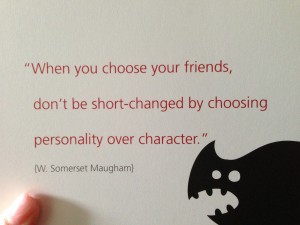 This familia has encouraged me and motivated in ways that no one has ever done before. I don't even feel this type of camaraderie among teachers. Right from the very start, I have heard many familia members saying that because we are all from different parts of the globe; this is why our teamwork efforts work. But I beg to disagree. We're all women, and many say that women are too catty and judgmental of one another. Not this group. We have defeated those odds for a year now and we will continue to defeat them because of the mutual respect and our common goals within social media.
This group of women out-shouts any cheerleaders found at a football game. Their words of encouragement and their motivation are contagious. They make you work harder and act upon those dreams that you only have at night, and think they are too much of a fairytale to become a reality. Each one of them brings something different to the table and each stands apart in her own special way. They provide me with an extra ray of sunshine on a daily basis and remind me why I take bold leaps when I am a bit fearful of something.
Throughout this year of blogging I have come in contact with many amazing people but I owe this fabulous group to our Editor In Chief, the "Captain" as I have nicknamed her. There is no way possible that she could have put together a stronger, more supportive group of women. By doing so, she has presented us all with a perfect gift—the gift of community, friendship, teamwork and most of all, of sisterhood. We have bonded over more than our writing, and they have made my introduction to social media the most fascinating experience ever. They need no introduction, they know exactly who they are, and they know that they are FABULOUS in my eyes. I can't wait to see where the years take us!