Disclosure: Thank you LifeLock for sponsoring this post. Please visit The Smart Talk for more tips on how to prepare your kids to develop healthy online habits.
Just this past December my husband and I chose to gift my oldest son a smart phone. What kid doesn't want a smartphone or a tablet, right? This decision came with A LOT of thought and conversation about online safety. We are extremely aware of the safety part of owning a device and we want him to be aware too. I had to provide you all with some parenting tips and advice on how I am making this work with my son because after all, it's his safety that I am most concerned about. The Smart Talk has made this whole process so much easier for me. Truly, it's supported us to ensure online safety for our son and gave us some ideas for how to set some rules!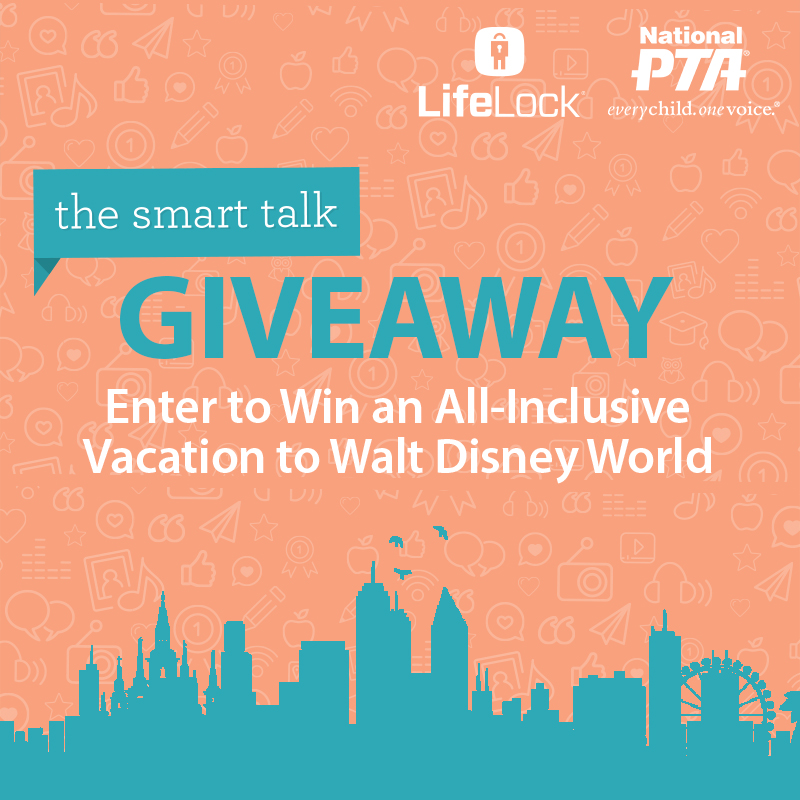 My oldest child who is now in middle school and diagnosed with Asperger's syndrome doesn't always think about the consequences of things. Due to his form of thinking, there are times when we need to sit with him and really discuss the severity of certain choices he makes. With Smart Talk, the process was made so much easier. The questions they asked us "together" really brought on a great understanding and a deeper conversation about what's really out there in the world. This free resource for families like my own helps parents like me have clear and deep conversations with our children about using technology and agree on IMPORTANT ground rules together. It's not just one-sided anymore – we do this collaboratively as a team! Visit The Smart Talk Giveaway site to enter for a chance to win this amazing prize, bond even more with your children through great conversation, and create your own personalized family contract to encourage healthy digital habits that will live on for a lifetime.
LifeLock and the National PTA recently teamed up to create The Smart Talk – this free digital tool kit that enables parents like myself to set rules that supports my children to have a healthier relationship with technology. My son, who turns 12 today, sat with me and went over the rules that we would set together. We were confronted with questions that we hadn't even thought of. The experience enabled us to dig deeper and to make sure we all understood why the phone was really purchased for him. He seemed to gain a better understanding of the purchase and its use. I really appreciate the positivity in the questions being asked. I even included snap shots for your eyes below.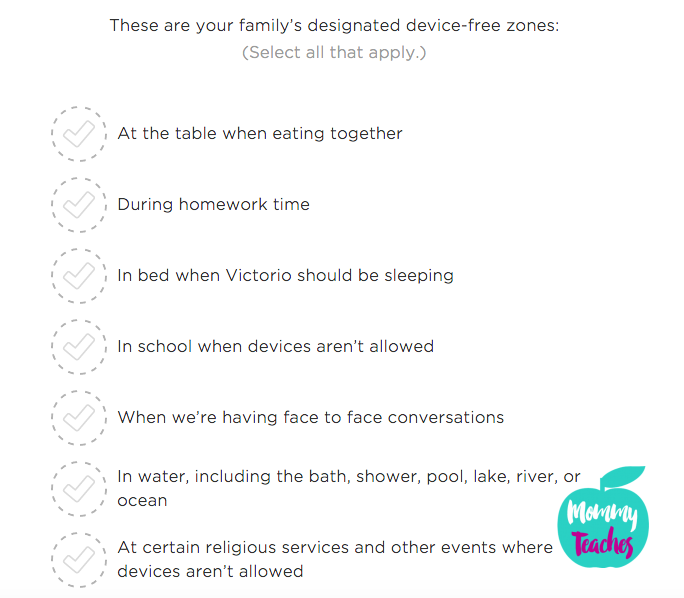 The Smart Talk Tool really allowed Victorio and I to reach a deeper level of discussion about his reputation and respect of others, what he's in control of and what I am in control of, and our family designated tech-free zone which will help us all a lot. I was excited to omit even the thought of phones at the dinner table which we don't usually entertain anyway. This tool reminded us the good that we are doing as a family and some tweaks that we can possibly use now and in the future as our children become increasingly involved in the tech world. These healthier digital habits will bring our family even closer because it opens up our relationship of honesty even more with clear and concise communication. These are great internet safety tips for children to embed in their minds with the end goal and result being our official family agreement which is stored in my Mac Book!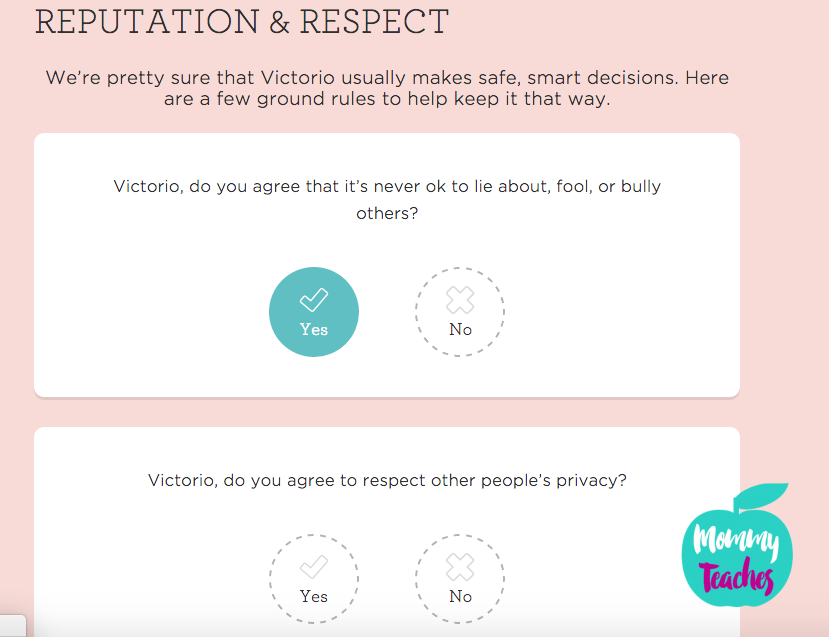 Any eligible person can enter this awesome Smart Talk Giveaway by visiting TheSmartTalk.org/ #/Giveaway link between now and Feb. 16. You can re-visit the page each day to put in an additional entry for yourself. Don't keep this giveaway a secret and help me spread the word.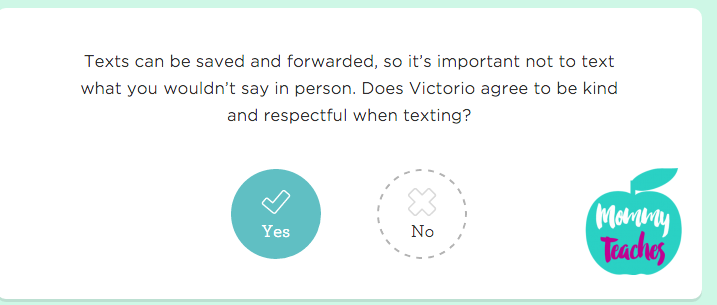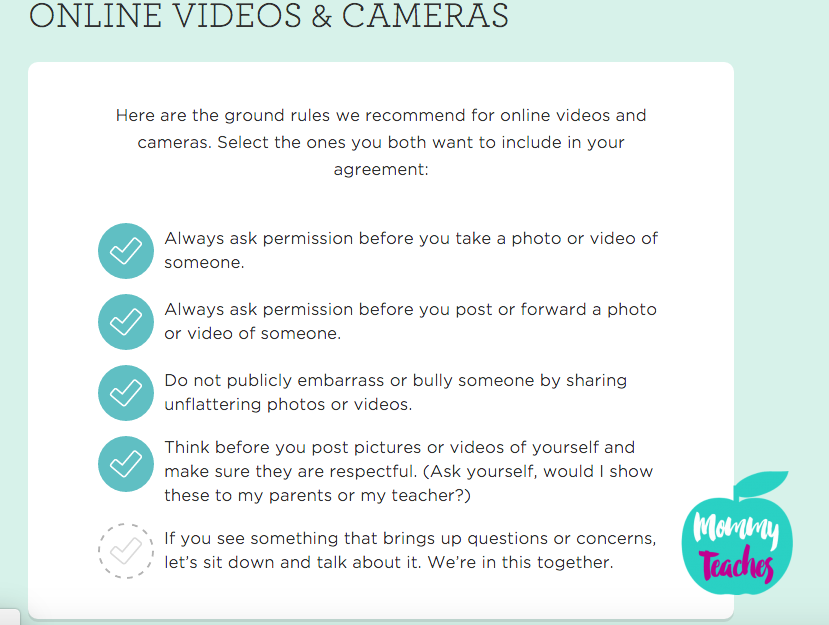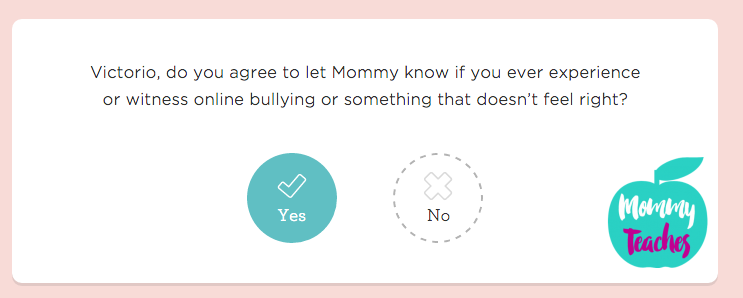 One lucky winner will be selected for a trip for four to Walt Disney World in July, 2016. The Giveaway winner will be announced in early March.
Sound off: Does your child have a cell phone and what rules have you set for him/her? Share below and don't forget to enter the giveaway linked above.
I was selected for this opportunity as a member of KidzVuz blogger network and the content and opinions expressed here are all my own.