Neither of my boys are in preschool now but when my youngest was, I happened to be the Director. I know what parents are looking for when they are in search of a daycare for their child because I've been there. As a Mommy and a Teacher I know that we want our children to be nourished and well taken care of so that's a given. When it comes to academics that can be a whole other ballgame. Many parents have different views and that's okay. Thankfully, in New York City, we have a ton or preschools for parents to choose from.
Below you can see the various ways my friends at Noodle Education and I came up with to best assist parents and family members to choose a preschool in my home, New York City! Also, don't forget to check out their Noodle Preschool Search for further info and guidance during these preschool years!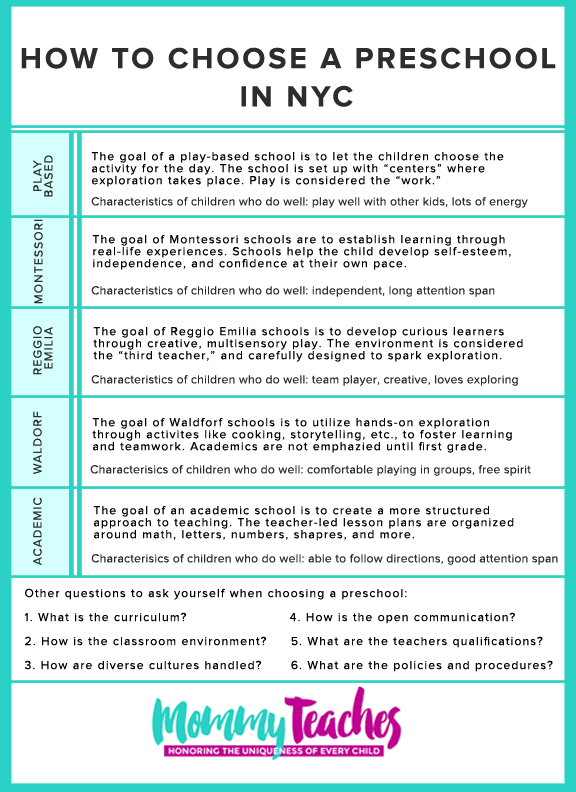 As a preschool director I tried to incorporate all five of these five schools of thought. We were privately run so therefore we were able to develop our center the way we found best and most suitable for our children. There were various rooms based on age and development and we incorporated a little bit of each in all of them. Many parents tend to feel that "play based" doesn't prepare the children for the rigor that awaits them in the public schools and isn't preparing them for state exams. Although play is considered work and we do learn through play, many might not believe this and there are certainly benefits to both, so that's what we offered. Ideal environment also depends on the various learning styles of the child.
Montessori schools help children develop their self-esteem, independence, and confidence at their own pace. As a mother with a child with special needs I know how much he needed to develop at his own pace therefore Montessori would definitely cater to what my child needed. As parents we need to know our "whole child" and how they would benefit and succeed best!
Last year I had the privilege of visiting a Reggio Emilia school in Brooklyn, NY, which was based on inquiry. The child leads the lesson and teachers follow along. It's great to observe because there is a lot of questioning and plenty of natural curiosity. It's a reverse of the teacher being in front of the classroom and leading and is more about where the child takes the lesson and what they walk away with and how they apply it to their day to day life.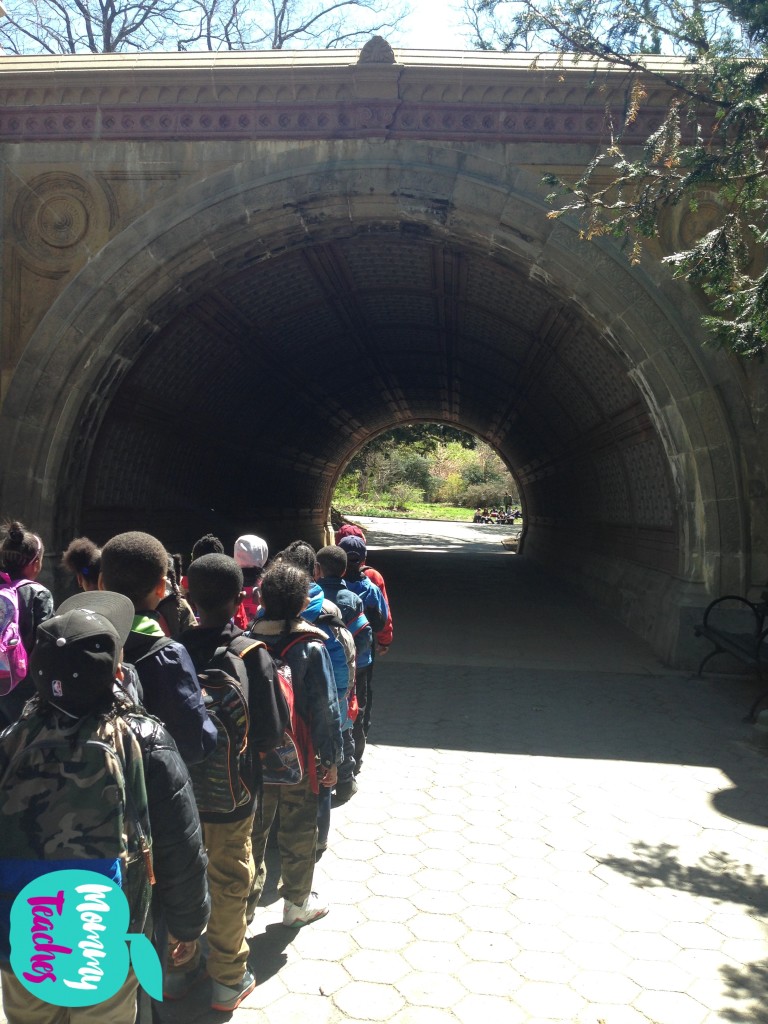 Waldorf school strikes me as a preschool that is for the tactile learner. This preschool program is very hands-on and academics are not emphasized until first grade. Again, this differs from the public school system in which children are being asked to come in already reading. It becomes difficult when we have parents who decide to send their child to public schools and they don't come in "ready" (as per the system) because of the preschool they may have chosen for their child.
The academic preschool seems to be the preschool that will likely be chosen by parents who send their children into the public school system. With the new common core state standards, they want children to be ready academically to tackle those state exams by the age of eight.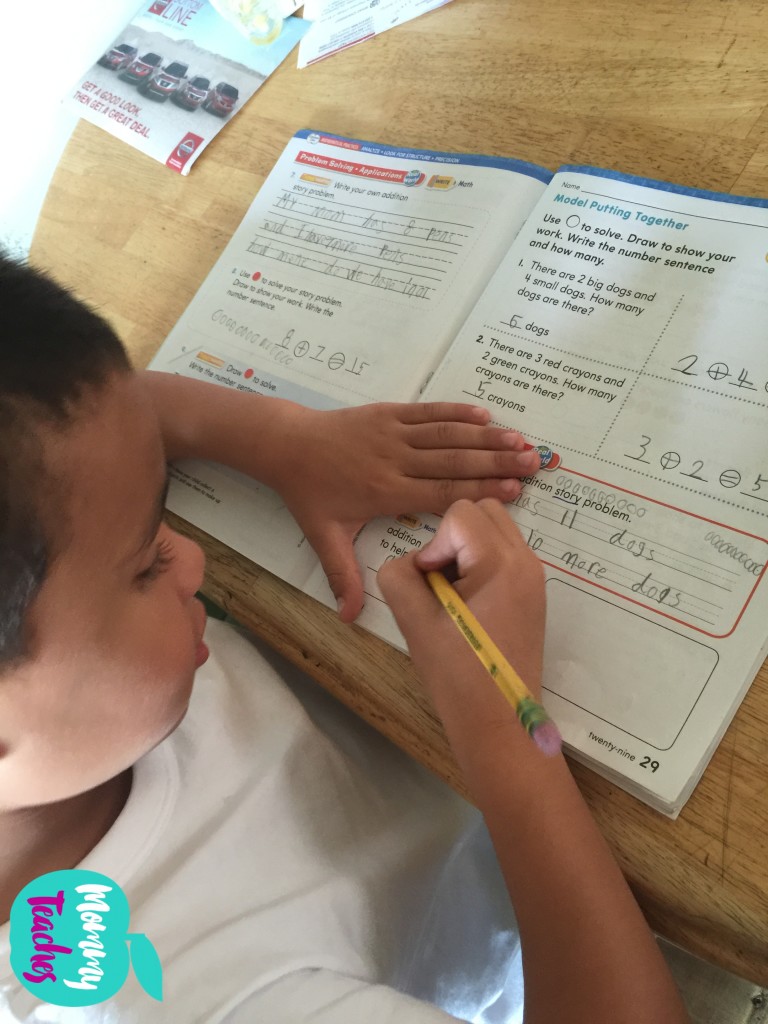 The fact is, many children aren't on the same level whether it be academically or developmentally. As parents, we really need to do our research and look further. Let's not just stop at preschool but take into consideration where we want our children to go in order to continue to succeed at their own pace. A site like Noodle assists you to make those transitions smoother and helps educate us as parents for the future success of our children.
Follow Noodle on Twitter, Instagram, Facebook and seek out their Noodle Experts to help you in all of these transitions! We parents need to prioritize our children and their individual education needs and Noodle understands that! Check out at Noodle.com and tell them Eileen from MommyTeaches sent yah!