Disclosure: This post is sponsored by the American Heart Association for American Stroke Month, but all opinions are my own.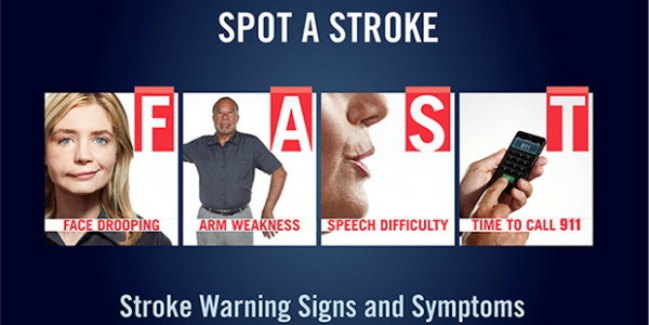 Close to ten years ago on May 17th, I lost my first cousin, the only child of my aunt, to a brain aneurysm. I had lost my dad a few years prior so I knew what it felt like to lose someone close, but it still didn't prepare me for this. A vibrant 32-year-old young lady who had her entire life ahead of her, was gone within seconds.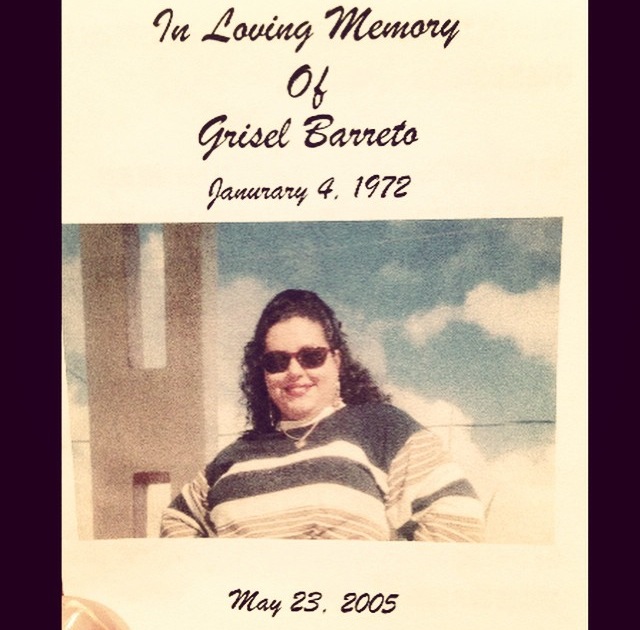 As per my research, a stroke and an aneurysm have one big factor in common: both conditions are due to problems with blood vessels around the brain. I just wish my aunt would have realized the signs earlier on. This is something that everyone needs to learn. Those signs are key because the person having the stroke isn't always able to recognize it or call 9-1-1. That's when they need a hero like my aunt was to her daughter. Once she realized a difference in my cousin and the way she was behaving, she knew something just wasn't right!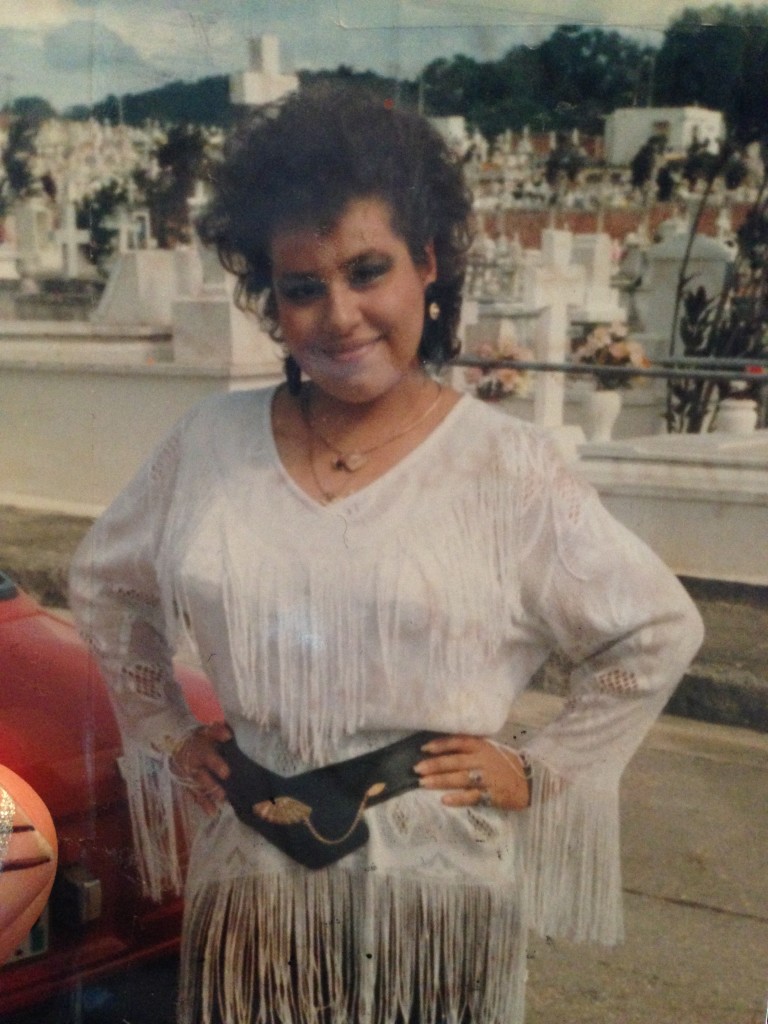 How acting F.A.S.T. can make a difference
Calling 9-1-1 at the first sign of the stroke would have given her a greater chance at arriving to a hospital quicker and being assessed for treatment options. My cousin was very stubborn and thought nothing about what was actually taking place. Had she arrived earlier she could have been given an option like a clot-busting drug and medical devices that may have made a remarkable difference in her recovery and actually allowing her to live. Blame isn't being placed on anyone. But if my aunt had known the acronym F.A.S.T., maybe the outcome would have been different. She could have recognized the symptoms and acted more quickly. If she had recognized her (F)ace drooping, (A)rm weakness, or (S)peech difficulty, and known that it was (T)ime to call 9-1-1 to help save her life, she might still be alive.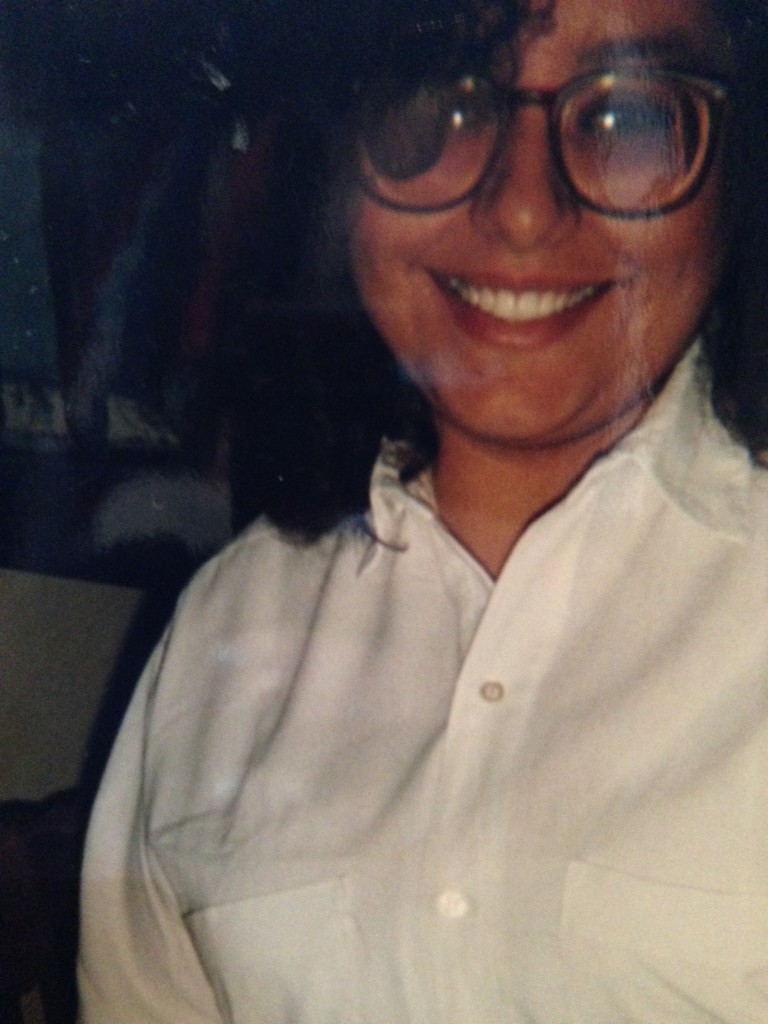 There isn't a moment that I don't think about my cousin, the godmother of my firstborn child. I only wish I had been in her presence so I could be a part of that 8 percent that can identify a stroke and place that four letter acronym F.A.S.T. into place. Many people can't identify the signs of a stroke, and Hispanic women are less likely than others to recognize the warning signs. Through the Together to End Stroke initiative, nationally sponsored by Medtronic, the acronym F.A.S.T. is an easy way to recognize the warning signs, which would have assisted my family members in helping save my cousin's life.
This topic is so near and dear to my heart, and because the month of May is American Stroke Month, I invite you, ordinary people like myself and of all ages and backgrounds to become stroke heroes. We can make a difference and help our loved ones face life or death, full recovery or disability. We will be those heroes that anyone wants to have around because we can truly save a life!
In memory of my cousin Grisel Barreto and all others who were taken from us way too soon, I ask that you join other stroke heroes who have the free "Spot a Stroke F.A.S.T." app at StrokeAssociation.org. Learn how to spot a stroke and be ready to save a life! Anyone can have a stroke in our presence. We should be ready. I only wish we could turn back the hands of time and could have prepared my aunt for that day ten years ago. Let's not lose any more lives and become stroke heroes now!!
Join #HeroHour Twitter event with me
In order to raise awareness, I am joining the Twitter event #HeroHour on May 13 at 3pm EST. Make sure to RSVP on Facebook.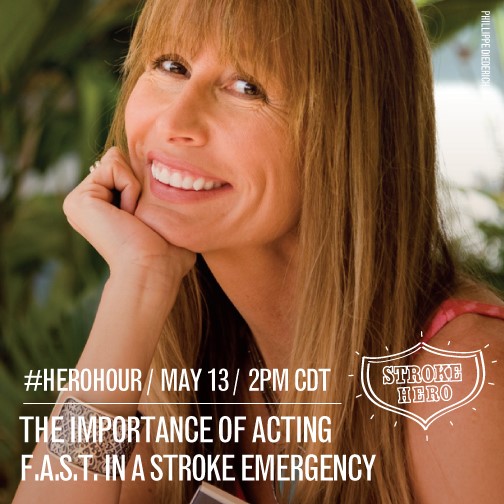 Host: @American_Stroke
Moderator: @LorraineCLadish
Co-hosts: @VivaFifty @EileenCCampos @Triathlonmami @LauraLcbl
Giveaways: signed merchandise by Indiana Pacers basketball star (and Stroke Hero), Paul George, and gift cards to the American Heart Association's exclusive online shop at ShopHeart.org!
See you there!