I love to help out in both my real life and online community in any way I can. A few weeks back, I saw some photos in my stream which were labeled for an important cause and a donation to the charity. Johnson & Johnson's water mark was also across it and I was intrigued. I am always hesitant to ask (something I need to work on) but I knew I had to look into this more. Honestly, with our busy schedules, who has the time? With Johnson & Johnson's app there are no excuses because it makes it so much easier to contribute to a cause though their Donate A Photo program. This is why I had to share it with you right here!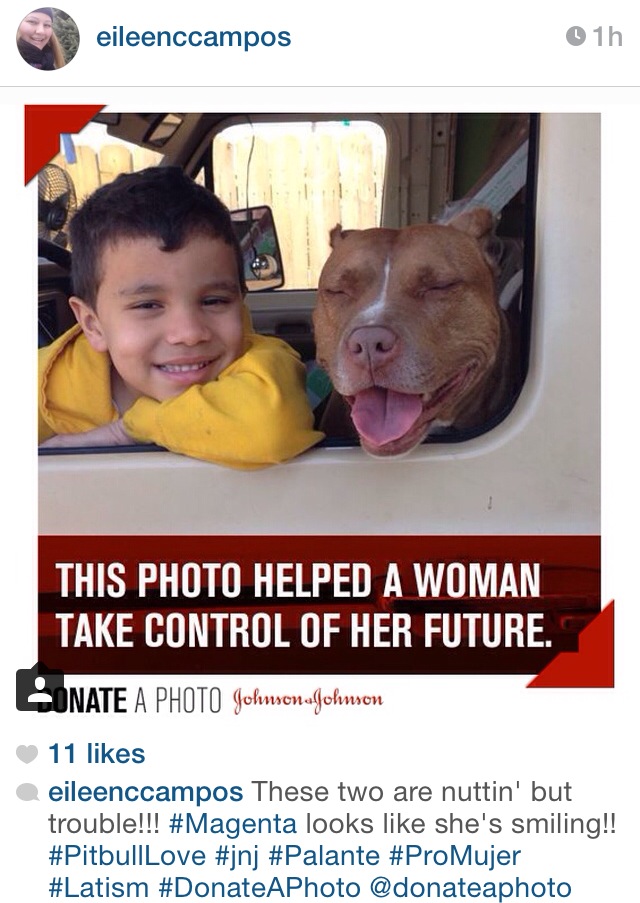 For someone as busy as myself who wakes up early in the morning to prep lunches for our two handsome boys and runs right into the classroom, I'm not left with much time for extras until late at night. I downloaded the app thanks to a fellow Bloguera and my LATISM familia when they announced they would be hosting a Twitter Fiesta sharing the goodness of Donate A Photo with @ProMujer. Of course, I had to chime in and luckily I was off on spring break so that made it so much easier. The best timing!
I was so glad that I was available to support this amazing cause. Honestly, donating a photo through an app downloaded right to your phone is a brilliant way to support others! When I learned about it, I headed right over to my app store and downloaded the free app to my iPhone. I took a few moments to create my profile and donated a meaningful photo each day of the campaign. Part of what I love about the app is that I can see how many of my friends have helped out, as well as peruse all of the causes that I can assist with myself. That night specifically, we supported ProMujer (an organization that helps mujeres in Latin America) and helped them kick off their #Palante campaign with @DonateAPhoto and I had a blast!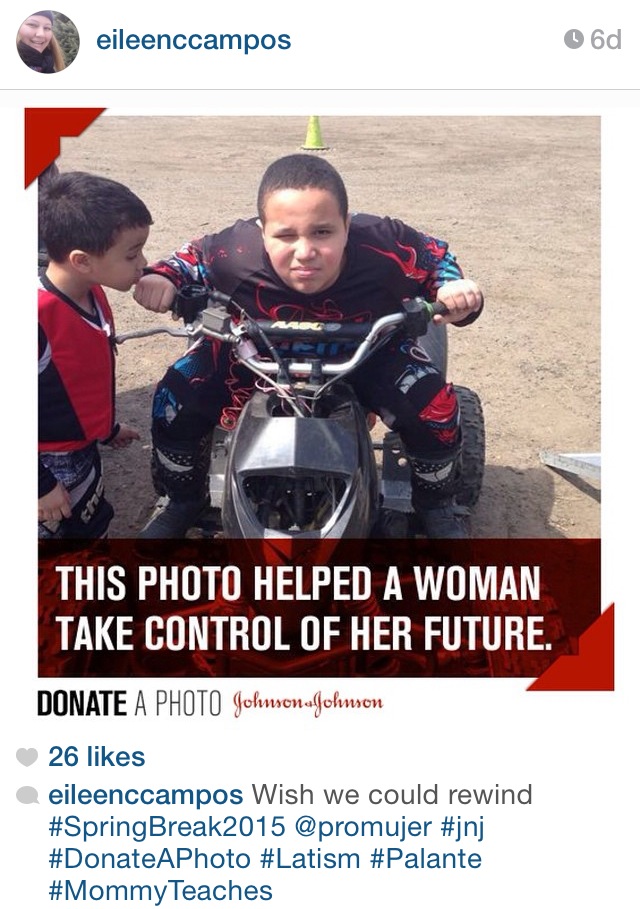 It's causes like this one that make me realize that social media has created the opportunity for so many amazing initiatives worldwide. I am also pleased that I can contribute and help make a difference with such ease and convenience. I have made a commitment to this campaign and now consider it my responsibility to donate a photo a day until June 30th to help with this tremendous cause. The best part is that each photo donated (and I love to post photos on Instagram and Facebook, if you haven't noticed) is equivalent to a one dollar donation from Johnson & Johnson! Isn't that sweet for helping a charitable cause? Follow my lead over on Instagram, Facebook and Twitter and let's make a difference together!!!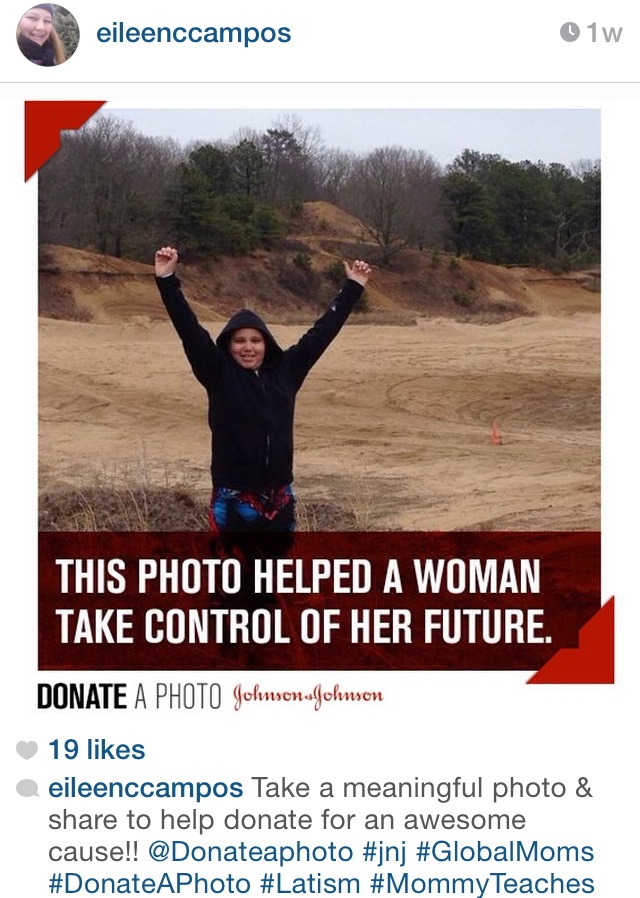 Care to share: Which organizations do you contribute to?