** Disclosure: This post is sponsored by Mazola. All opinions are 100% those of MommyTeaches **
I absolutely LOVE to grill! It doesn't even have to be the summertime in our household, that's how much we adore BBQ! Luckily, our grill is in a sheltered place outside so we can pop it open and start grillin' anytime of the year! I bet you didn't know that most grills get too hot to use olive oil… Well, I didn't either, but now that I know, I only grill with Mazola corn oil!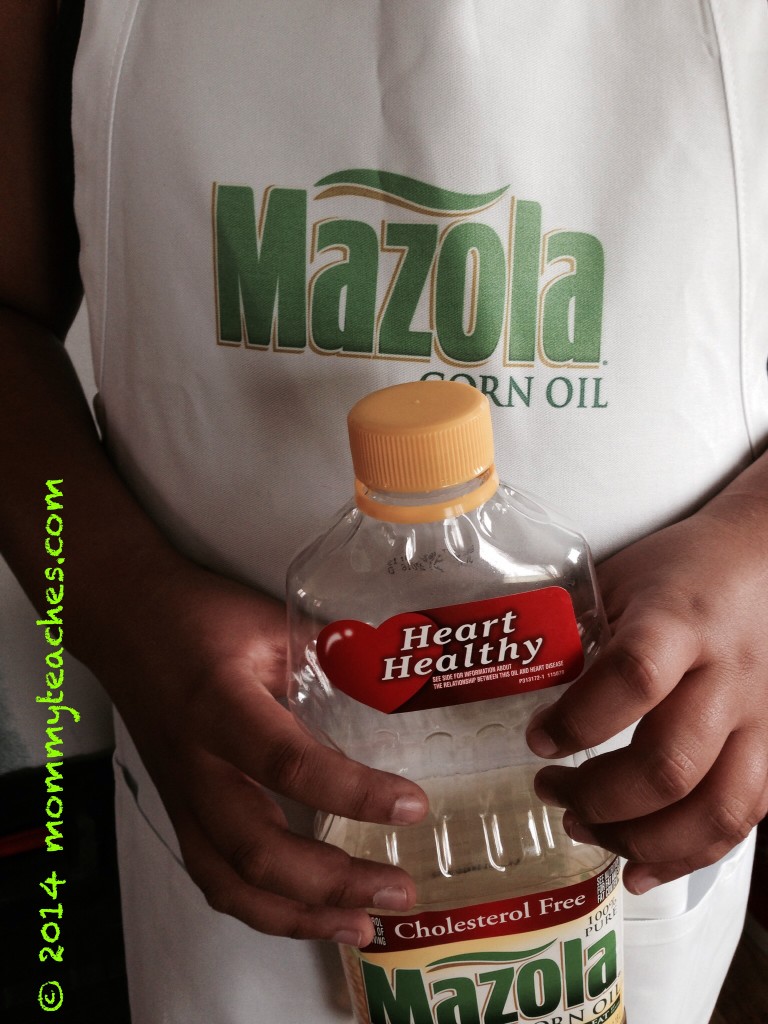 Mazola corn oil has been proven to have a high smoke point (which makes it safer to use at higher temperatures). The times I have used it, it's perfect for my marinades and to lubricate for protein on the grates, and thank goodness it doesn't leave my meats or veggies all burned up! Most importantly for my familia and I, it's a much healthier way to grill. When I grill with Mazola, I don't have to worry about cholesterol because a recent study  (provided by our sponsor) actually found that corn oil lowered LDL (the "bad" cholesterol) even more than extra virgin olive oil! Can you believe that? I don't know about you, but once you mention a "healthier" choice, I am all for it because I keep my family's best interest at heart!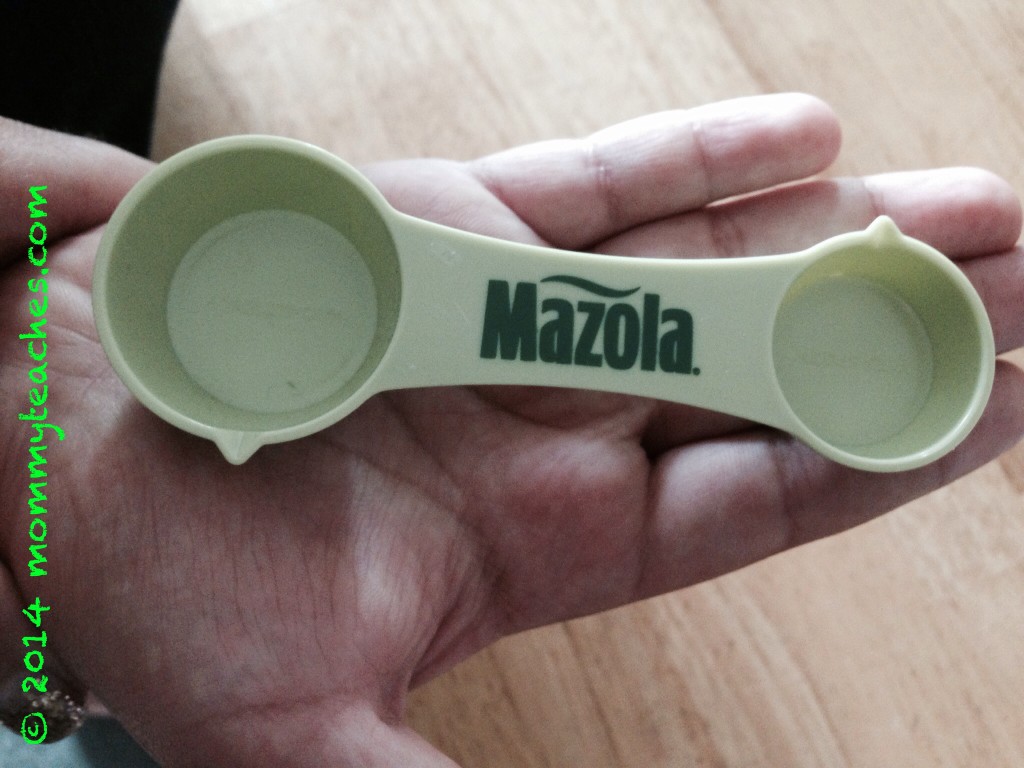 The first time I used Mazola corn oil on the grill, I tested it out with my chicken breasts, pork chops and my summer veggies. I just lathered my grill with Mazola corn oil and placed some on the aluminum foil I was using, placing my veggies inside. They turned out delicious! My favorite chicken breast recipe is as follows.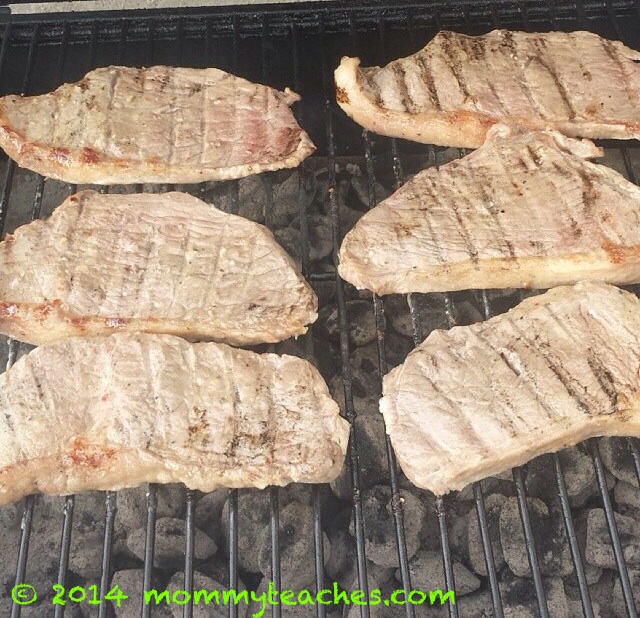 Chicken Breast with Marinade:
Cut chicken breasts into thin slices.
Rinse chicken breasts and remove excess fat.
Place chicken breasts in your favorite salad dressing or marinade for two hours.
Lather the grill with Mazola Corn Oil.
Place chicken breasts onto the grill and cook until done.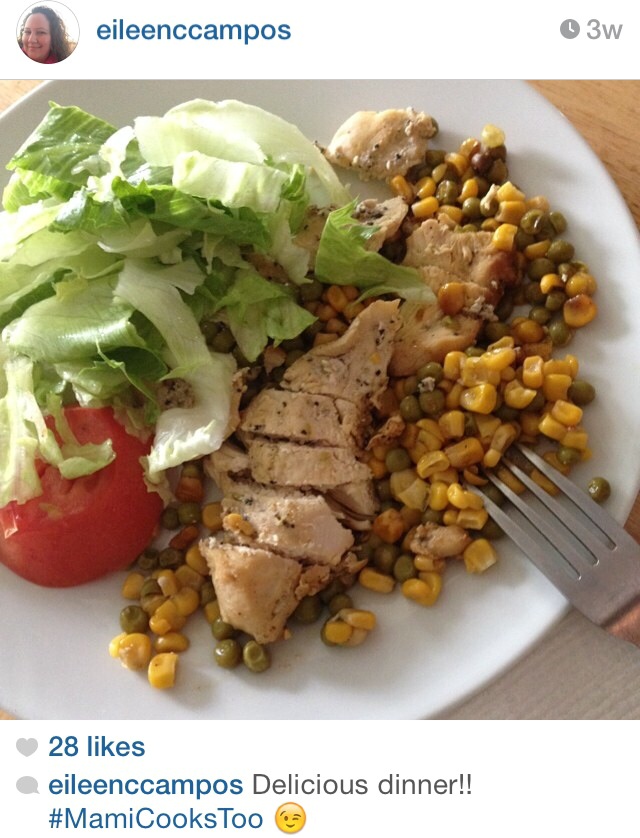 I also do the same with my veggies. I season them with some lemon pepper and place them in aluminum foil that has been coated with Mazola Corn oil. I close my grill and allow all of that goodness to marinate with the Mazola Oil as they cook. My veggies come out looking (and tasting) spectacular.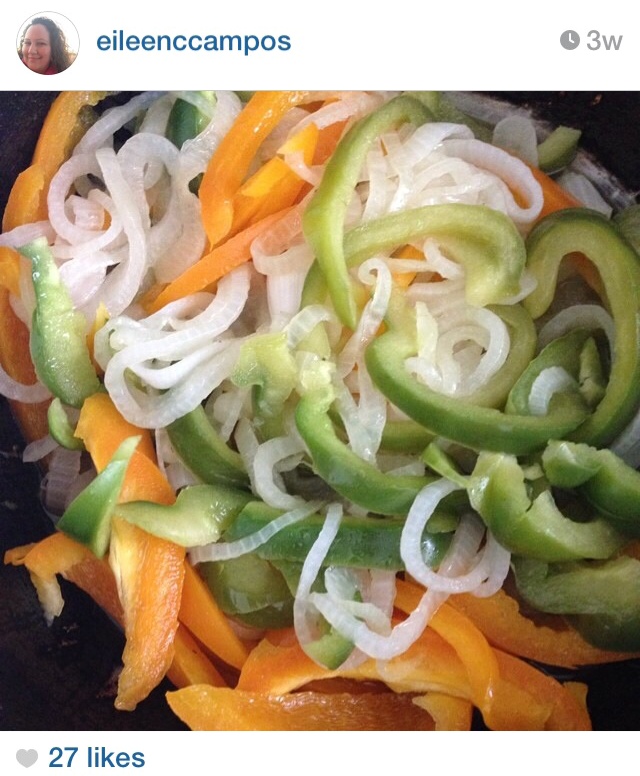 All this takes place with my Mazola Oil cooking apron and my grilling kit that one lucky reader will be able to win as well. Enter to win this awesome giveaway below and show off your cooking skills by answering the question below.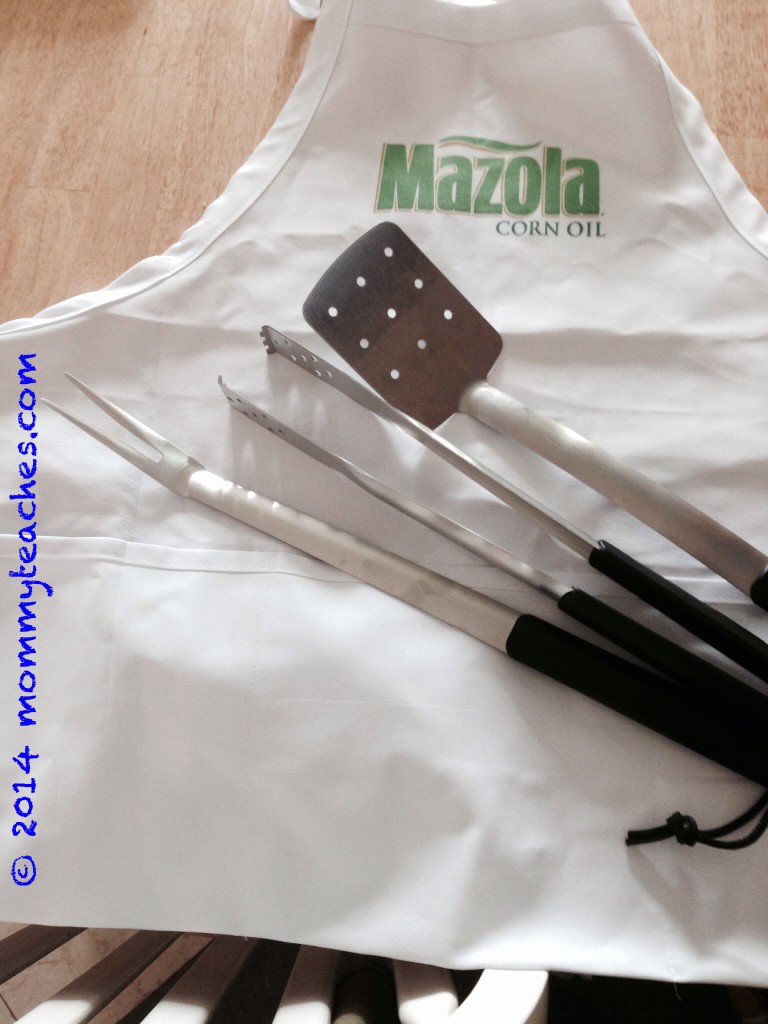 Care to share: What's your favorite thing to grill in the summer or during any time of year?
** Disclosure: This post is sponsored by Mazola. All opinions are 100% those of MommyTeaches **