****Disclosure: This post is sponsored by Visionary5. All opinions are 100% my own****
Marble Spark's personalized children's book is a hit with parents and children alike. As an avid book collector and reader I always look forward to captivating illustrations, a good storyline to hold the attention of my boys, and ways in which they can relate to the selection. This personalized book with Carter's name in it by Philip Haussler, illustrated by Brad Sneed, kept him entertained from beginning to end. He was amazed that his name was in the book, from the cover on, and knew it was made for him!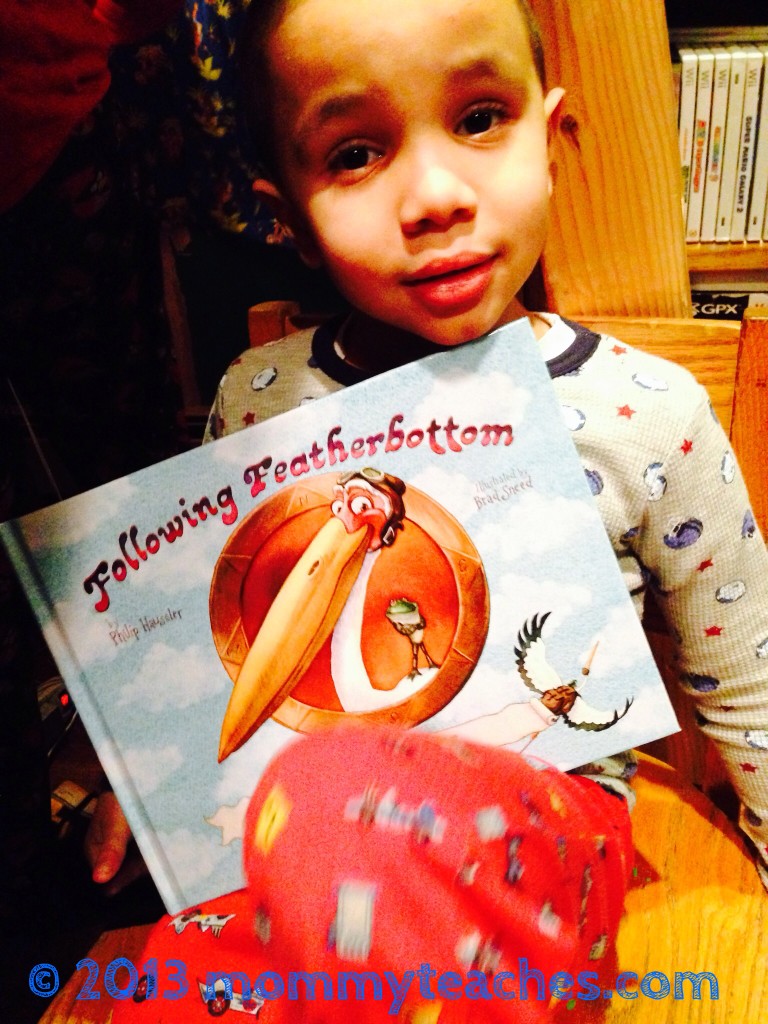 Carter was amazed by the illustrations as soon as he laid eyes on this book. He's in Pre Kindergarten and with the new Common Core State Standards he has been conditioned to look over the book and make predictions about what he thinks the story is about. He was able to identify the characters of Felix Featherbottom and his sidekick Pierre du Pond right from the start. Of course, he made his own four year old predictions and fell in love with the whole experience when he knew these two characters were going around the world in search of the letters in his beautiful family name.
You are able to create a message for your child on the first page of the book, like a dedication page. Mine read, "This book was made especially for Carter Campos- Happy Reading Always! Love, Mommy." The book also includes your child's date of birth which is special to both you as a parent and your child. Each letter is from a different country, island, city or town. Beautifully blended into the book, each letter is picked up in a special place in the world with all of them coming together for your child's special name. It's beautiful for you and your child to have a sweet discussion about how his name was created, why you chose that name for him, and even identifying different places on the globe like we did.
The illustrations are beautifully woven into the story as are the words that flow across each page like a sweet melody with rhyme. It's a definite eye catcher as the pages are so sleek and soft to the touch. By the end of the story, your child's name has been placed together like a beautiful puzzle that all came together once again. I immediately thought that this was wonderful for letter recognition and children really taking pride in their name. Carter's first name is my maiden name and I have always taken pride in our family name so this was just a wonderful addition for him to really see the importance of his first name. When the story was complete, he beamed with pride as he touched his name across the pages and said, "Look Mama! The book has my name..C-A-R-T-E-R" and a book that brings that much joy to a child is a book worth having in your very own library. For that very reason I have a giveaway below so that one lucky winner can have the same experience I had with my baby boy while reading this beautiful selection.
****Disclosure: This post is sponsored by Visionary5. All opinions are 100% my own****