****Disclosure: This post is written by MommyTeaches/Eileen. Although I was not compensated, I was given one or more tickets to attend Medieval Times and review the experience to provide my honest opinion****
I had never been to Medieval Times before and really wanted to know what all the talk was about. I had always heard it was the "it place" to attend with kids. I wasn't into knights but I knew my boys were, so I figured why not? I had NO IDEA that it's an immersion experience, down to eating your food without utensils. Yes, I didn't do my research prior to getting tickets. I thought it was all entertainment. When I learned that you were to eat your meal without a fork, I mumbled to myself, "Houston we have a problem!"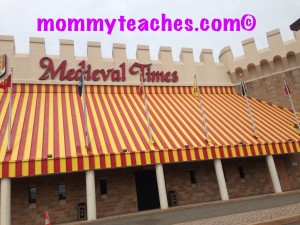 I began to prep my boys for our trip after doing my research. I shared with them where we were going but knew that I had to break this no fork and knife business to them slowly. We went online to the website and saw the castles and the knights. This was truly a first time experience for all of us. When I broke the news that we would also eat at Medieval Times but with our hands, the facial expressions and the words that came out of the mouth of my 3 year-old were priceless. "I am not going because we do NOT eat with our hands." I felt horrible and thought I had made a mistake! I reassured him that I would bring wipes to clean their hands, as well as hand sanitizer and yes, I even said, "Don't worry, I will sneak in some utensils, just in case" and guess what? I did! I placed them in my purse, but we didn't need them!!!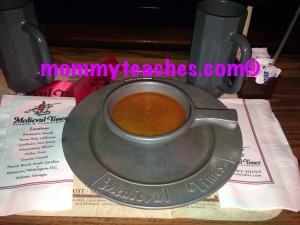 When we arrived, the customer service was phenomenal right from the very start. The castle wasn't overcrowded like so many child-friendly attractions. Everyone was so welcoming and wore their best smiles. We were greeted by the King and Princess with whom we took a photo. We were so pleased with the photos that we purchased both that were taken by the staff! The prices of the items were so economical that we really didn't mind purchasing duplicate memorabilia for our boys. Before entering the arena, we had to look at our cards and pay very close attention to our color being called. I allowed my boys to listen and follow instructions, kicking into my teacher mode. I thought it was great how rules were given before entering and consequences were given if the rules were not adhered to, especially with the falcon (which was awesome!)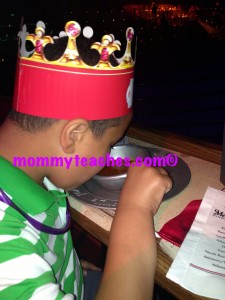 We were served a menu of tomato bisque, castle bread, roasted chicken, BBQ spare ribs, herb-pasted potato, pastry of the castle, and a variety of beverages. The food was delicious and filling and, guess what? The boys ate with their fingers!!! The show was so amazingly entertaining that the boys forgot about eating without utensils and simply enjoyed their food and the experience the entire time. The waiter was so friendly and constantly asked if we were okay and if we needed anything further. The seats were comfortable and the air was just right. In secret, I feared that my youngest would gag due to the smell of the horses but the room was so well ventilated that we didn't smell any odor from horses throughout the entire performance.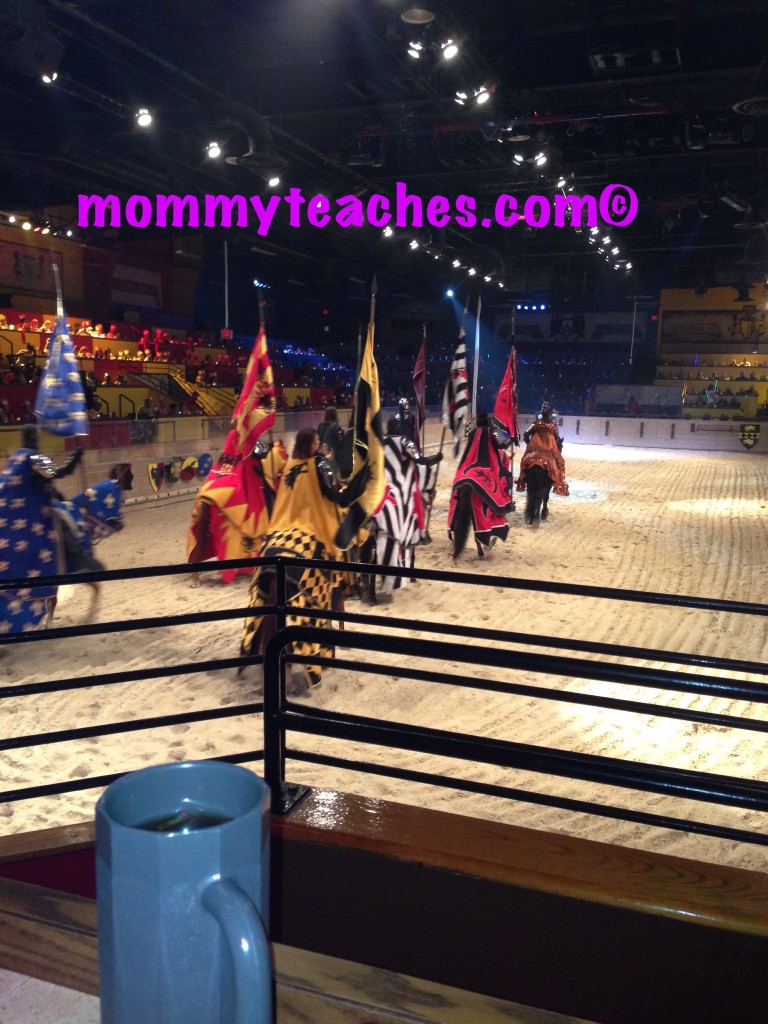 While the boys ate, they were interacting and cheering on the knights. It was really magnificent to watch my kids there. I could not have asked for a better visit than ours. To remember it all, I took so many pictures of them immersed in the performances. The best part was at the very end when they both hugged me and said, "Thanks for bringing us to this beautiful castle mommy, we had a great time!" I truly believe they did because on the whole ride home they couldn't stop talking about it! They are still chatting about it as I type. Medieval Times is a must-visit with the family, because this Mommyteacher says so!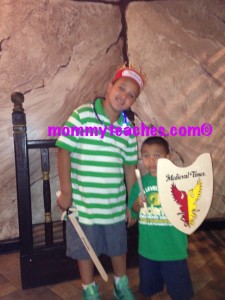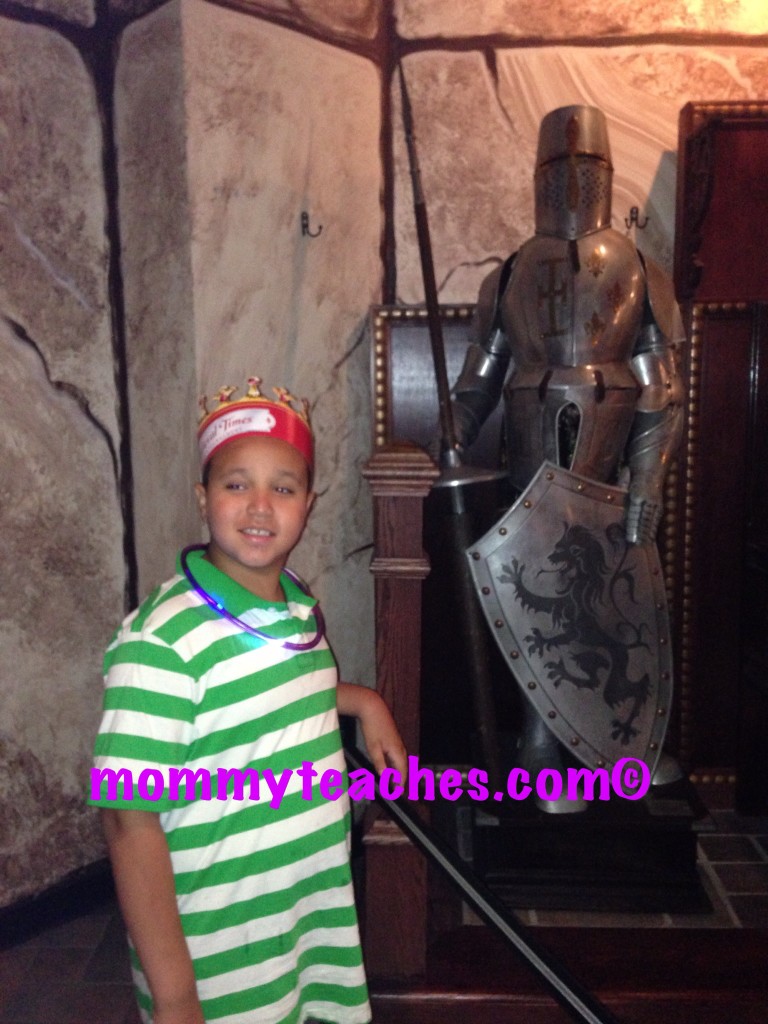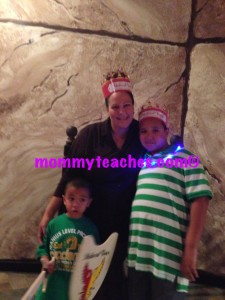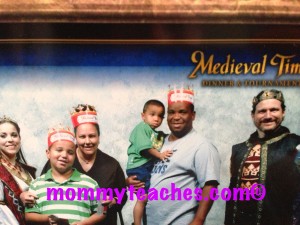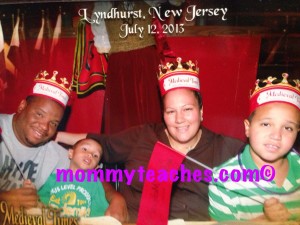 ****Disclosure: This post is written by MommyTeaches/Eileen. Although I was not compensated I was given one or more tickets to attend Medieval Times and review the experience to provide my honest opinion****