Disclosure: This piece is written by Eileen/MommyTeaches and all opinions are 100% my own. I received one or more of the products in exchange for my honest opinion.
It's no secret that our children don't take the necessary time to brush their teeth. I find myself hovering over them like the "teeth police" and I don't mean to babysit but practicing good hygiene is essential from the very start to avoid common dental problems! Firefly® Fluoride Foam Toothpaste and toothbrush, created by Dr. Fresh, LLC, is the dream of every parent! My boys loved their new toothbrushes and I loved the fact that there was NO wasted toothpaste all over my counter.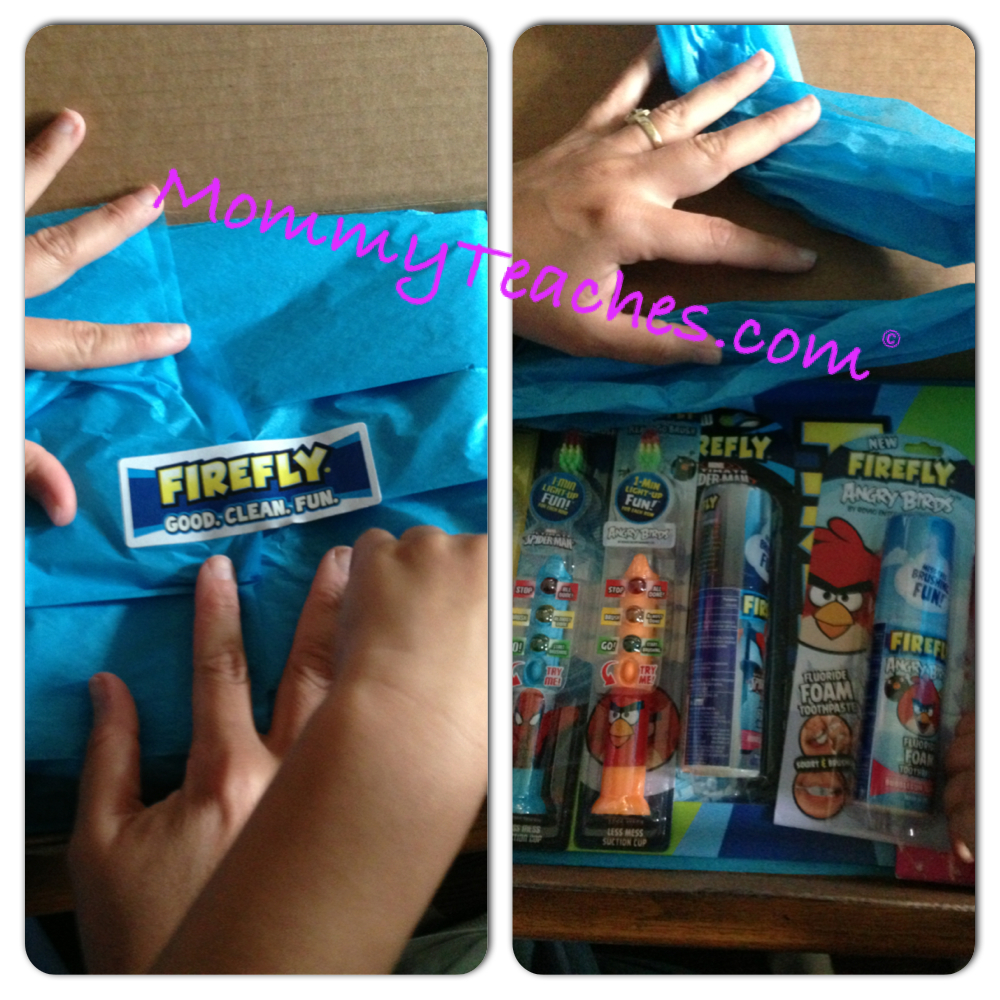 The New Firefly® Fluoride Foam Toothpaste is not your ordinary toothpaste that you apply on your toothbrush, missing half the time only to have it all over the counter. It's better. This foam is squirted directly into your child's mouth and immediately begins doing its job. This foam flushes out the bacteria that has been building in your child's mouth and easily soaks into those hard-to-reach spots, a bonus for children who are already wearing braces. This product is recommended for ages 3-12 and is made in the U.S.A. It comes in a 1.69 ounce pump dispenser bottle, contains fluoride and is a yummy gum flavor. This squeaky clean approach to brushing would be a winning choice for any mom. Children having fun brushing, doing a good job with oral hygiene is always a plus for this parent! I've been reading to my horror, the things that can happen when teeth are neglected from the Dental Implants Beverly Hills blog and website. These poor people have such complications and many remain without teeth for periods of time that I can hardly believe. This is not what I want for my kids futures and so I police them each and every day.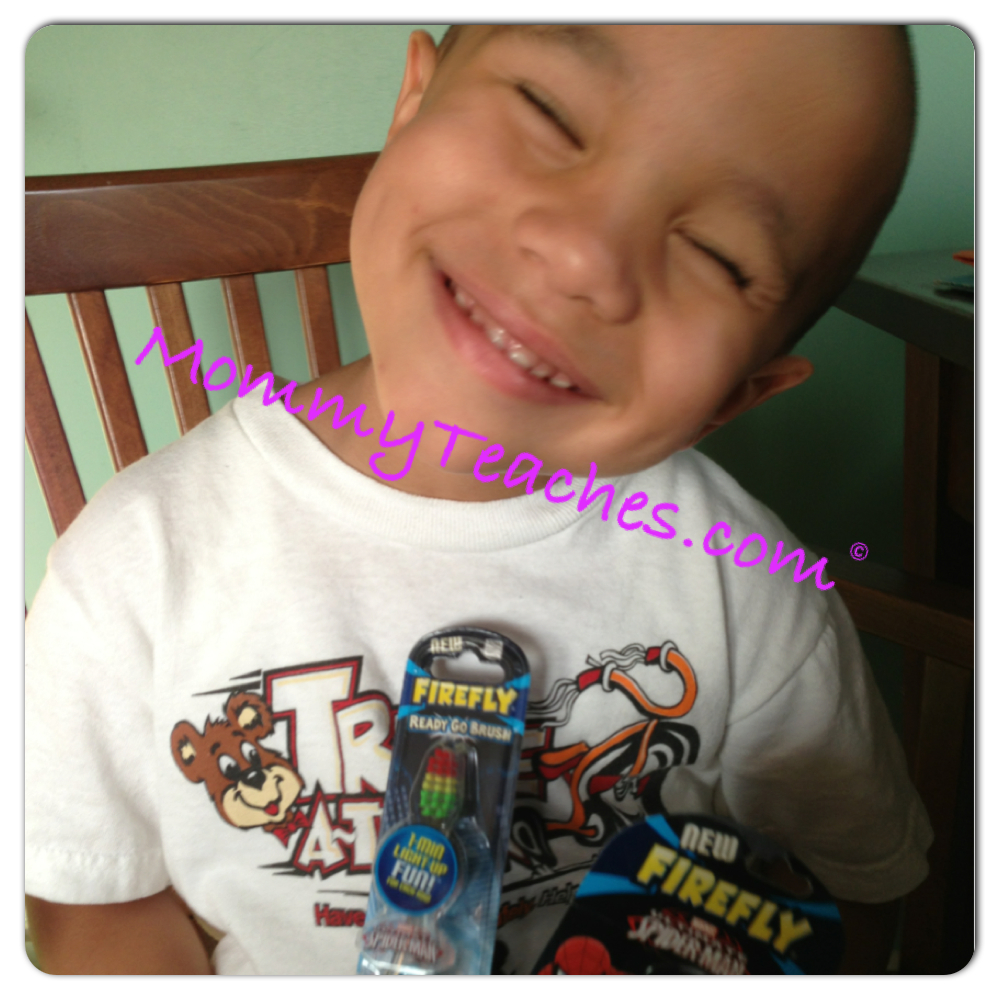 The Ready Go Brush™ emulates a traffic light. All children are mesmerized by the traffic lights when we are driving, right? Now, they have one right at their fingertips. This miniature traffic light allows our children to feel more independent and become more aware of their oral hygiene routine. As you might expect, there's green for go, yellow for halfway done, and red for finished. This enables children to see the importance of taking your time to clean your teeth and exercising proper hygiene. After all, who doesn't want pearly white, healthy teeth? Veranda Family Dentistry – best dentist in port st lucie fl can help you achieve the healthiest teeth. It's such a cool device my boys needed no bribing by me as bedtime approached and raced out of their beds in the morning to brush, taking their time and watching that traffic light to see when was the appropriate time to stop. The suction cup at the bottom of the brush has always been a favorite of ours, but their old toothbrushes with the suction cups were quickly forgotten as they became immediate fans of the Firefly products!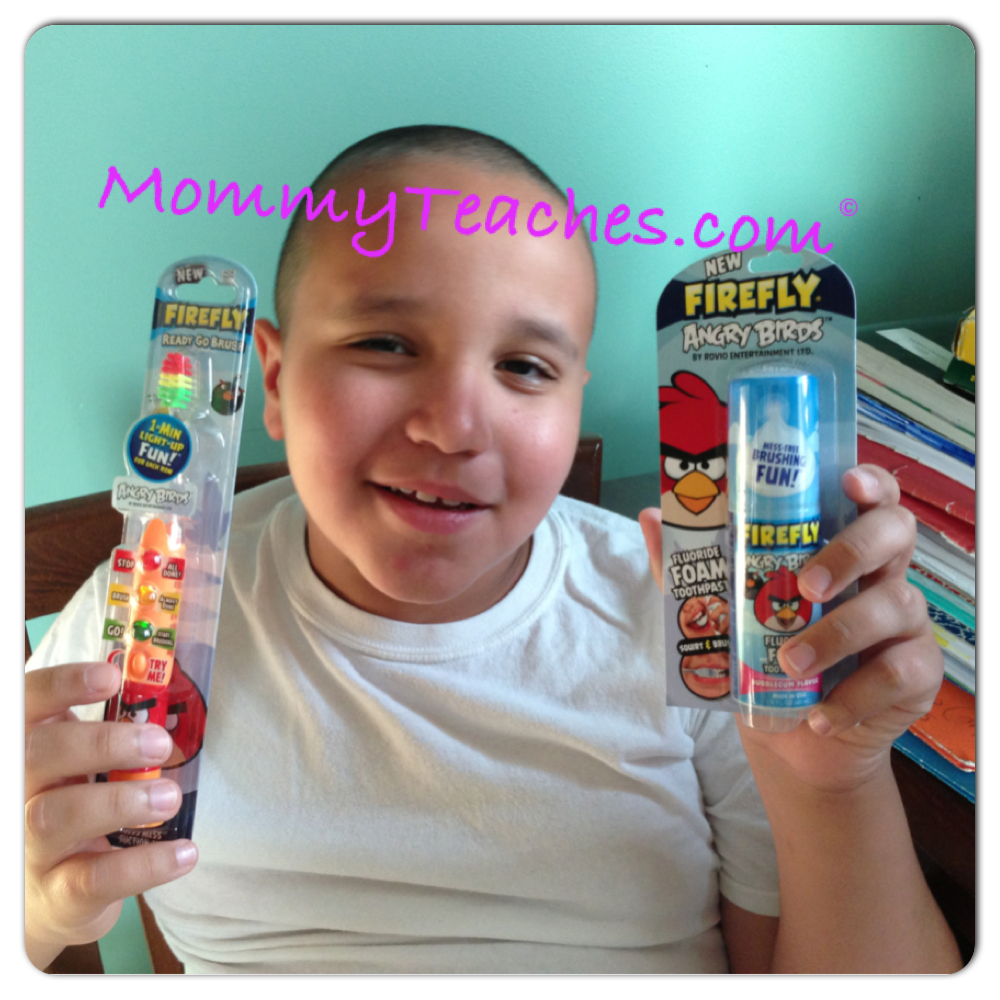 What I love as a parent was the quality of the products. The brush is adorned with soft, high quality Dupont Tynex bristles that get the job done but are gentle and tender for the gums of our babies. I must say, watching my boys brush their teeth, or shall I say peaking in on them because they DID NOT allow me to supervise, they were having a blast. After I explained what to do and modeled it for them, they were ready to keep their teeth clean and have fun. If you aspire to have flawless and immaculate teeth, you should definitely consider trying dental implants maple ridge. I noticed they stood in the bathroom longer and took more time to take proper care of their choppers! They watched the lights flash and they knew when it was time to move to the next part of brushing. Watching them made me happy, and what made me even more happy was when my youngest said, "I can't wait to brush in the morning," on his very first night of trying these products. Wouldn't that make any Mami happy? Fewer cavities and less dentist drama, that's my kind of product!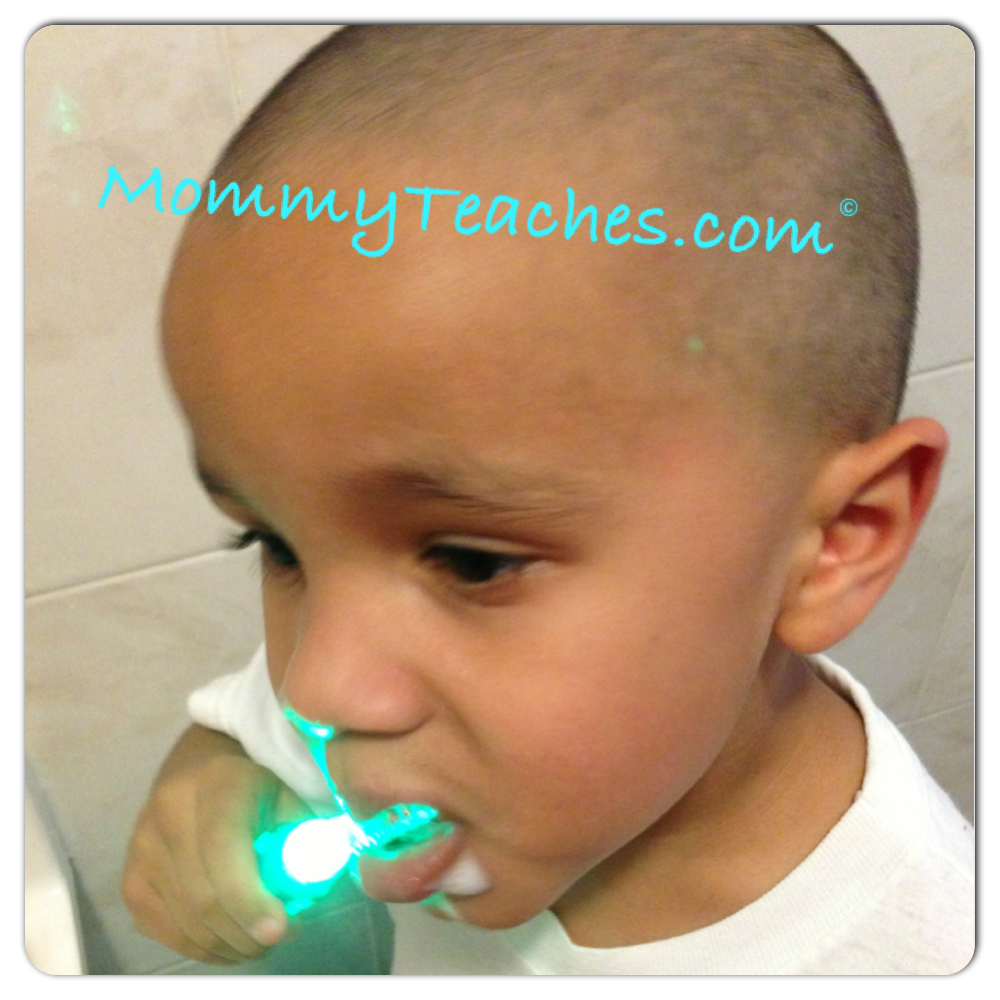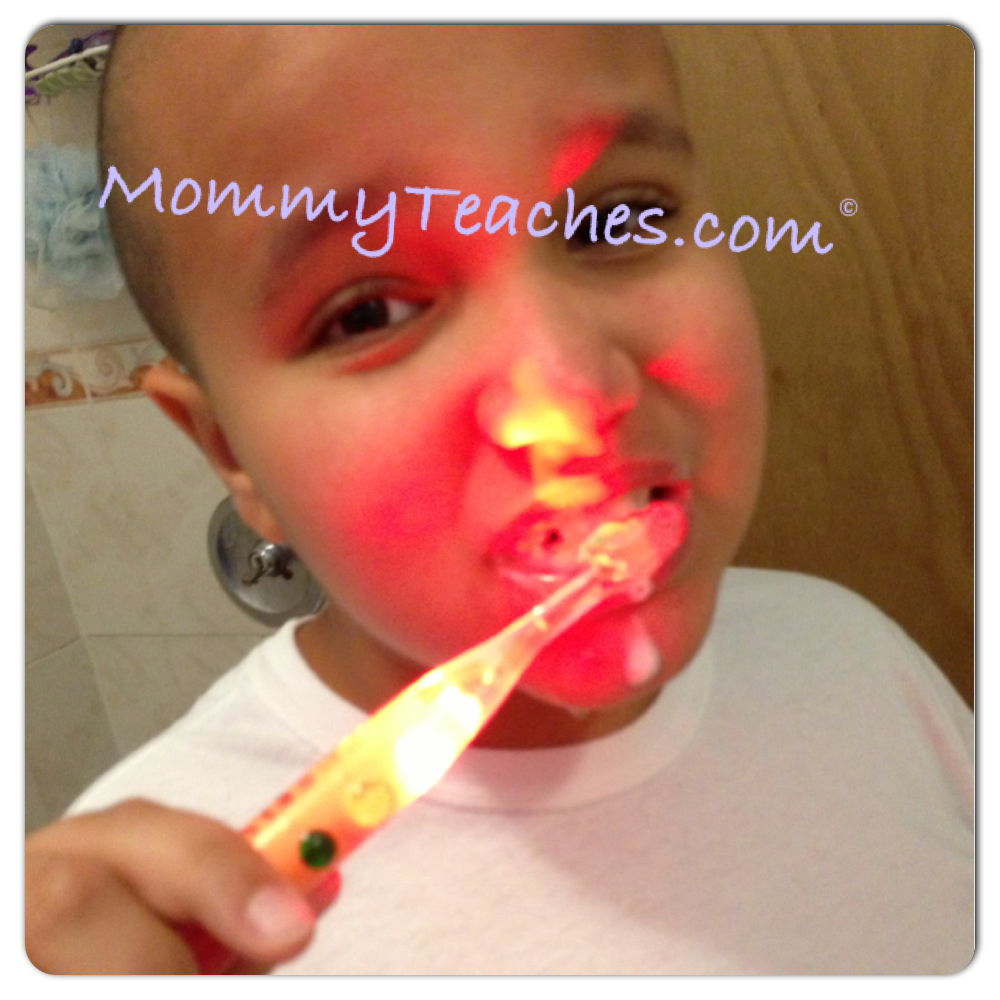 Let's share: Do you feel like the "teeth police" and face brushing drama? Share your drama with me and enter to win these marvelous products so you can be "drama free!"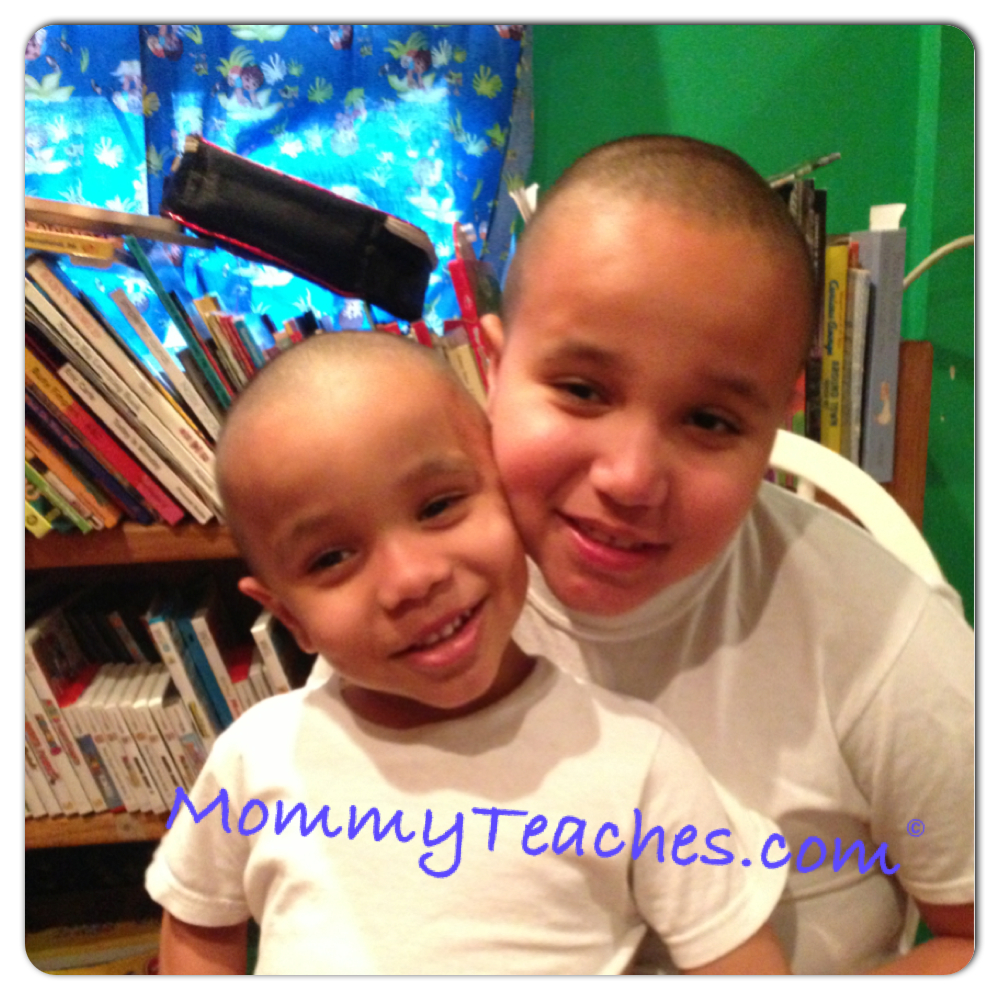 GIVEAWAY:  Please follow rafflecopter instructions to enter giveaway below:
Disclosure: This piece is written by Eileen/MommyTeaches and all opinions are 100% my own. I received one or more of the products in exchange for my honest opinion.