Although we all know that the Fourth of July celebrates the history and government of the United States, many families get together but don't mention to young children why we are celebrating. Many children begin to associate Macy's fireworks with a parade and don't learn the underlining meaning of the actual day. This year is Macy's 36th Annual fireworks display, "Ignite the Night" and I am sure many will be viewing from a television at home, or running to get a glimpse from the Westside Highway. This wonderful display is taken place from four barges in the Hudson River and it is breathtaking. Before this display, take some time to discuss the meaning of the 4th of July with your child. This will give them a better understanding of the pride that we should have for our country. Hopefully, it can also prevent events like that of the trashing of the 911 Memorial that took place just last week from a group of middle school children in East New York, Brooklyn. With simple tips like these the children can walk away with a wealth of information and a greater sense of Pride to be an American.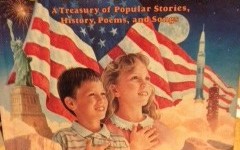 Crafts for the fourth of July
The children can create a giant flag using their handprints. Have them color a large piece of the white paper blue and have them sponge paint the white stars on it. Also, have them create red handprints as the stripes. They can also create a "Proud to be an American" headband using white paper, red and blue crayons, and stencils to cut out white stars. During this crafty project you would explain in the simplest terms the meanings of the stripes and stars as well as the colors of the American flag. You could also have older children create their own flag and discuss the meaning of their own creation.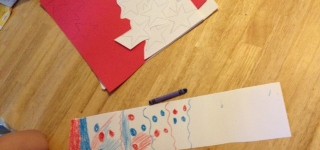 Literature Connections
Using books is always great for understanding and to spark the start of many wonderful discussions with children. Many children may find comparisons within stories and relate to the American Flag outside of their school and why it is present. Many children may begin their day with the "Pledge of Allegiance" and sing "The Star Spangled Banner" and not know who wrote it and what the words represent. You can take the words and explain them to the children so they can gain a better understanding of what they truly mean.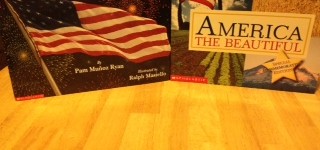 It is important as the first teachers of our children to educate them. For us to remember those who fought for our country, who died for our country and still fight to keep us safe every day. This fourth of July, take some time to discuss with your child the true heroes of our country and let's salute and keep in mind that without them, we wouldn't be here today.
On behalf of My Family and I, we thank those who serve our country and keep us safe daily!