** Disclosure: This is part of a sponsored campaign with Being Latino and Honey Maid. As always, all opinions are my own.**
My Boys are extremely active, a fact that has been true since they were in utero, actually. I remember those flutters and somersaults and knew I had my hands full before they were even born. Now, at the age of 11 and 5, they keep me on my toes. During the week, it's all about school and once the weather is nice in New York City, we are out and about as much as possible. Seriously, they are extremely active in the house and my home feels like a zoo once they arrive home from school, but outdoors is a different story. We are blessed to have a HUGE yard which enables them to ride their dirtbikes and quads right on our front lawn! Yes, I said it…on our front lawn.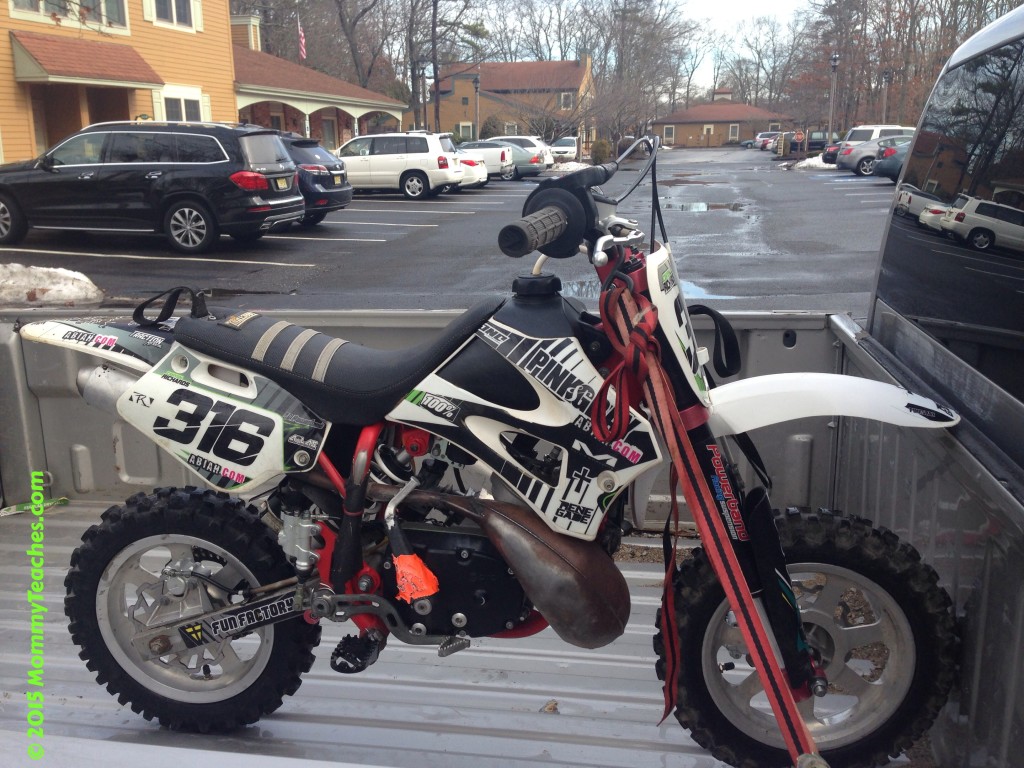 My youngest is into supercross and motocross. He began riding even before he began riding a pedal bike. He LOVES to ride in any type of weather..rain or shine we are on the track and take long road trips to train and compete. Riding season is in full effect and the first thing out of his mouth when we left for our first meet was, "Mami, did you bring me water and snacks?" I can NEVER catch a break with him in the snack department! I have my bag filled to the brim with tons of goodies and try to be as healthy as possible with the choices I make. His new "go to" snacks lately have been the Honey Maid "Go Bites"..especially the chocolate ones because he is a chocoholic if I've ever seen one! What I love about these treats is that they are small enough to pop them in a baggie and just go, how's that for "Mom convenience"? The best thing is that they provide the protein (5 grams to be exact) and whole grain (7 grams!) in every 30 gram serving. Not bad, right?
When I first introduced my boys to the Go Bites, the chocolate flavor was an instant hit (check out the video below). Honestly, I knew it would be because they favor chocolate more than any other flavor. What we really loved was the crispy pockets that contained the delicious filling. Even better, I didn't have to make a pit stop on our way back from the track because they wanted an "extra" snack" because they were satisfied with their Go Bites! They were content with what I had provided and I was happy that I had chosen them. As a mom, I always question whether or not I am giving them the right treats so this made me feel confident in my choice.
I am looking forward to this year's riding season with my energetic boys. They are both enthusiastic about traveling more and they have big goals to fill! I am glad that we have this snack as a choice to tag along with us wherever our hearts desire on our adventures. The kids will be active and they will be putting the right type of fuel into their growing bodies with this snack. We love the chocolate and vanilla option but we will most definitely stick to the chocolate because it's amazing! Don't forget to check them out in your local stores and share your thoughts with us! As the weather warms up, stay active with the kids and fuel up on nutritious snacks like this one!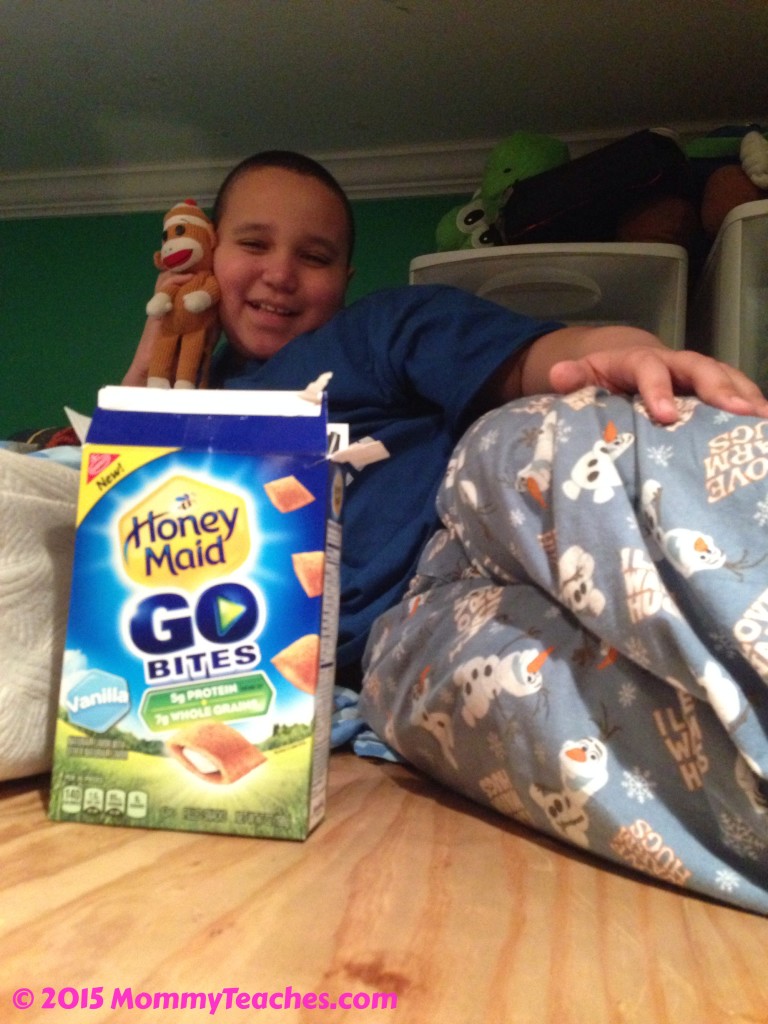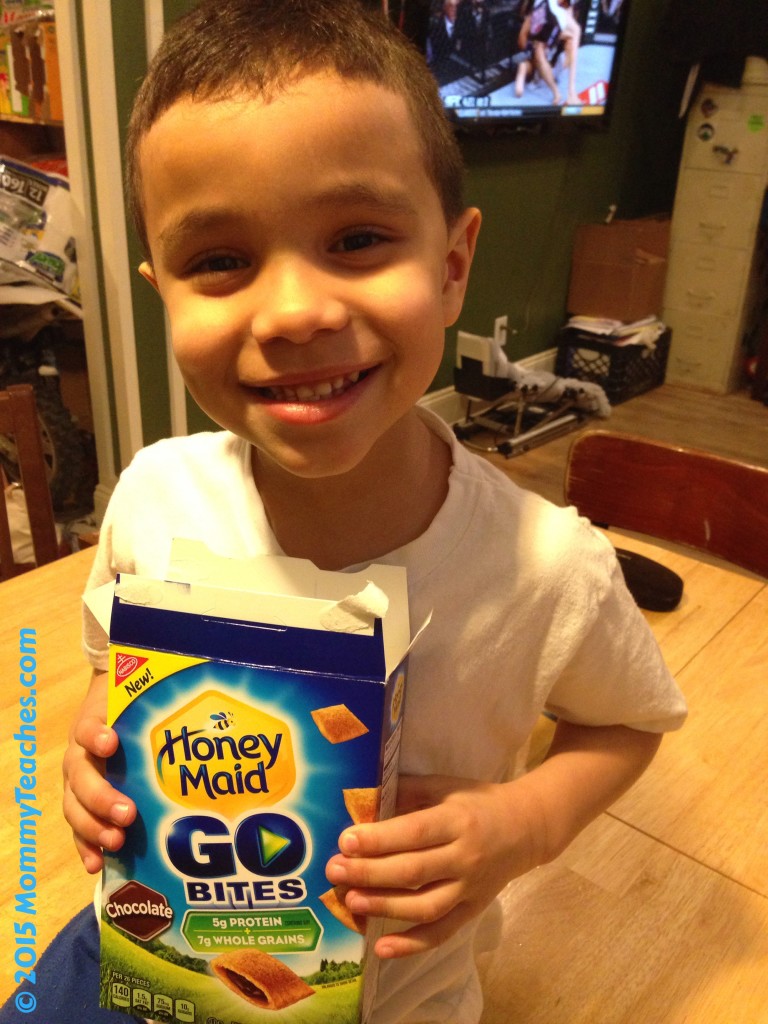 ** Disclosure: This is part of a sponsored campaign with Being Latino and Honey Maid. As always, all opinions are my own.**