**Disclosure: This is a sponsored post for SheSpeaks/Febreze but all opinions are 100% my own**
I adore everything about the holiday season. I begin counting the days right after today (Halloween) because I know my favorite time of year is very close. The scents of the holidays are HUGE for me and I LOVE anything that smells of Thanksgiving and Christmas. Febreze NEVER lets me down in this department, this I can assure you! They always seem to capture the moment and just the right scent in every bottle!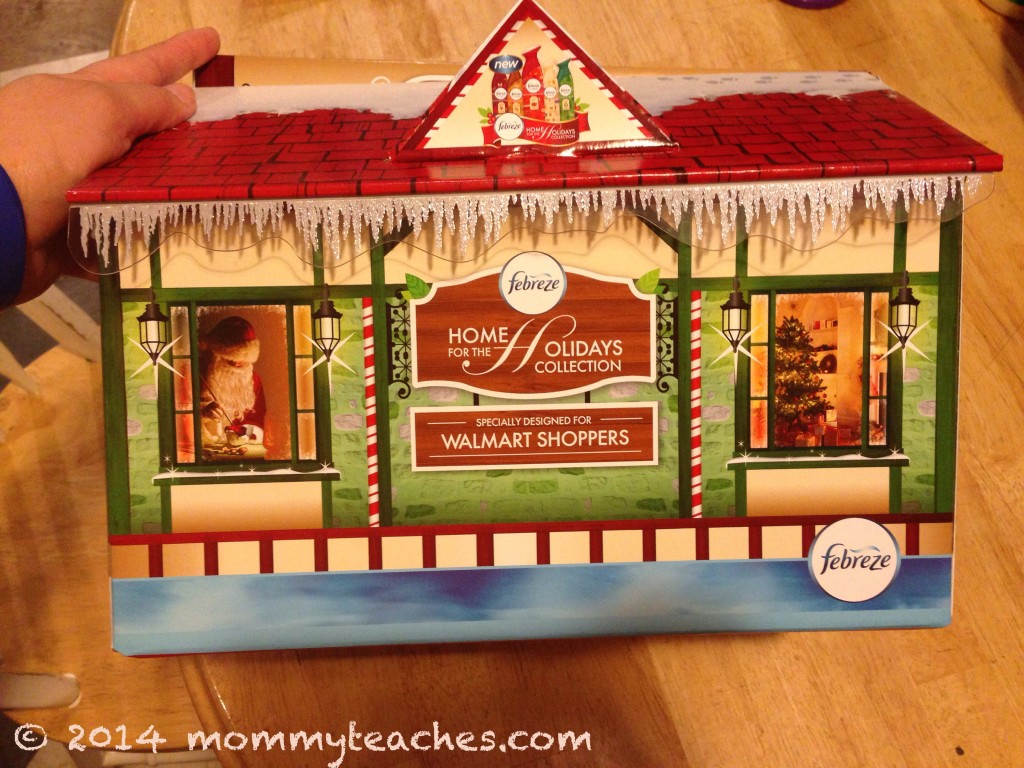 The scents from the Febreze Home for the Holidays Collection entice my senses and I have become hooked for the entire season, heck I am hooked on all of the scents year round! These however, are my absolute favorite because they really put you in the spirit of the season! And who doesn't want that!?
With the scentspiration box, I was able to carry this delicious smell into my car and throughout my home. When I leave my classroom after a hard day of work, entering my car is like a holiday sensory celebration! The scents just capture me and place me in such a relaxing mood. I arrive home to my beautiful boys and I am greeted with even more of that sweet freshness once again and my bad day disappears behind me.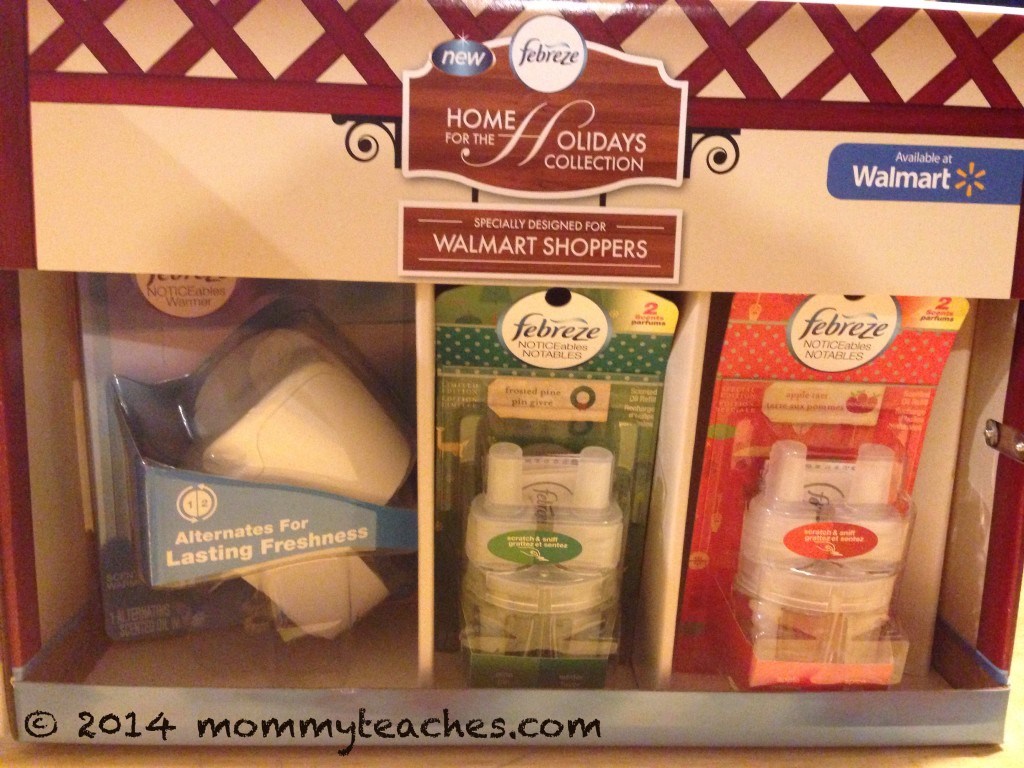 I really enjoyed the recipes, activities and home décor suggestions from Febreze. I love cranberry sauce and they provided such a delicious recipe that I will be sure to test out during Thanksgiving with my familia! I'm thinking it will definitely make the Campos menu this holiday season. I also found two activities that I know I can complete with my classroom children as well as my own children this year. We'll be making Gingerbread Cookies in a jar, which seems like a cinch, especially with my now first graders. This will be a great gift to present to their parents. And speaking of gifts, I'm on the hunt for some cookies that can be shipped to surprise my family members this holiday season. The Clothespin Reindeers will also be a wonderful added touch to a gift that they can create themselves and give to a family member. What a fabulous way to be creative while spreading the gift of holiday cheer.
Febreze has a little something for everyone and I know you will agree. The company's products have been a part of our familia for a while now and I can't see myself without those fragrances filling my home now. The fact that Febreze omits and eliminates odors so my guests can appreciate the fresh scents of the holidays is always a plus in my book! This holiday season, I will appreciate them a little more with this new added collection and I hope you will too!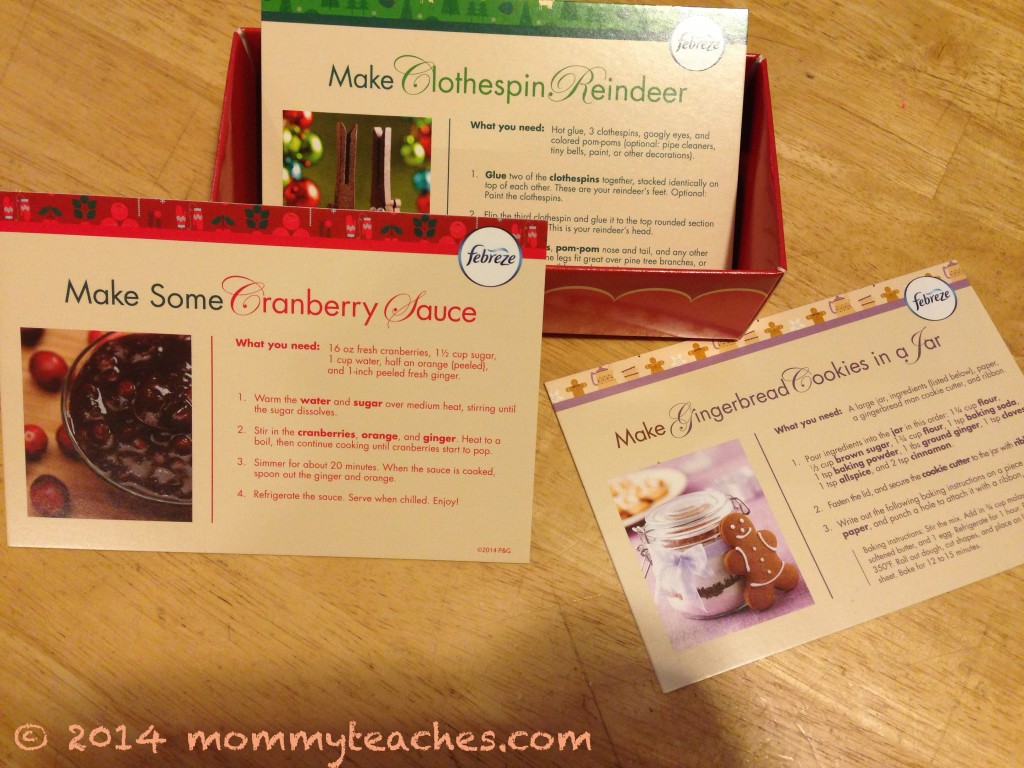 Care to share: Share your favorite holiday scents with me below! Go!
**Disclosure: This is a sponsored post for SheSpeaks/Febreze but all opinions are 100% my own**