I have collected children's books since I was in high school. I appreciate all books and I want to build that love for reading in my boys. They aren't exactly where I would like for them to be in their love for reading but nothing in life is perfect right?. I have gathered a few of our holiday favorites that we pull off of our shelves especially during this time of year. I find that they look forward to these and they jump ahead to pull them out as soon as the holiday season rolls around. We have also added a few that we found from scholastic this year. Here are just a few of the many we enjoy reading: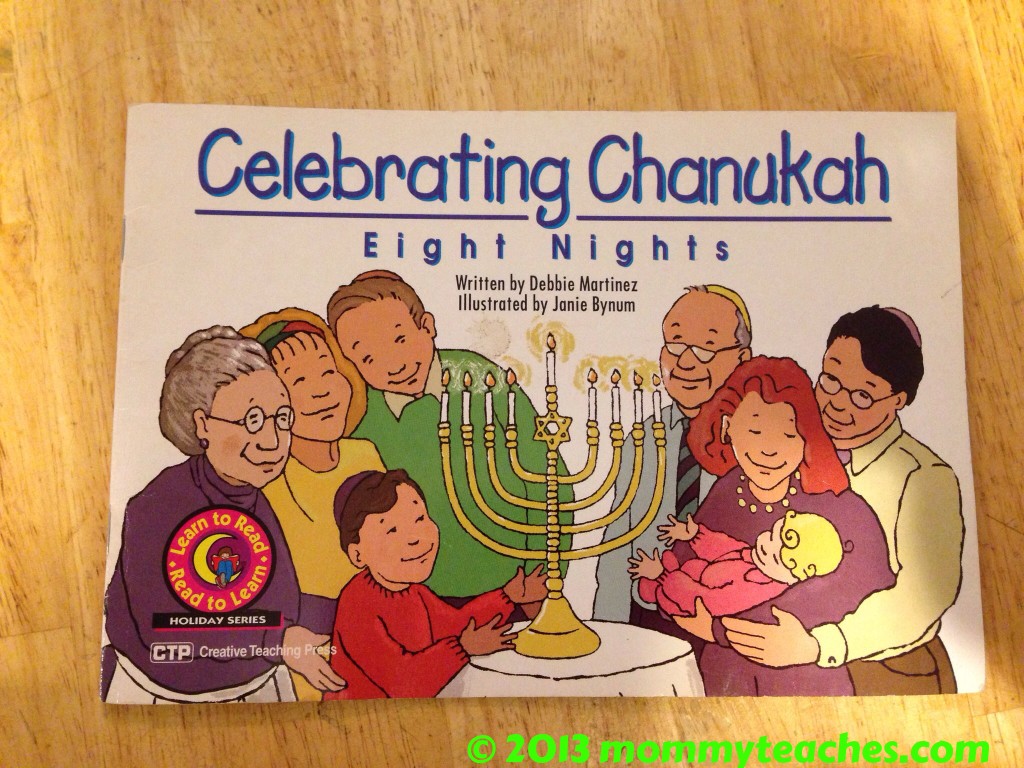 Celebrating Chanukah by Debbie Martinez
I believe it's important to immerse children in all holidays, so this book is a great one to introduce them to Chanukah. The children learn a lot about what a family does during Chanukah and how they celebrate. My classroom children walk away knowing more about Latkes and Gelt and they also are able to identify similarities and differences between this holiday and what they celebrate at home.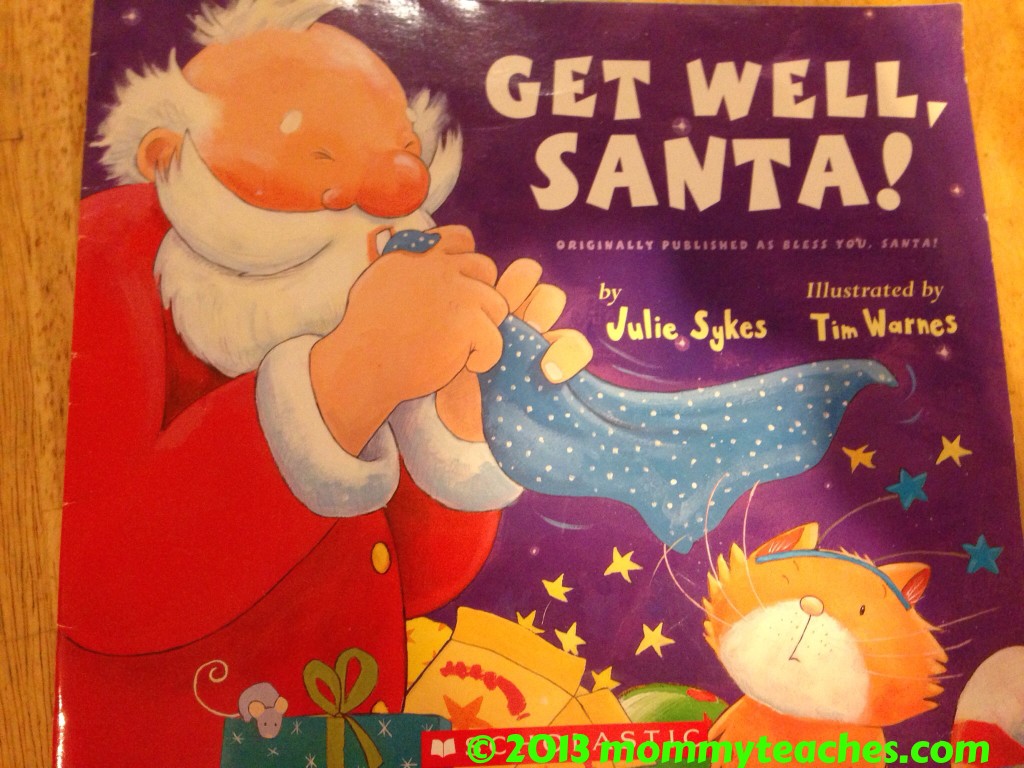 Get Well, Santa! by Julie Sykes
This was a great read with my classroom children especially when we discussed problem and solution. The children figured out ways to make Santa feel better so that he could deliver the presents on time to children around the world.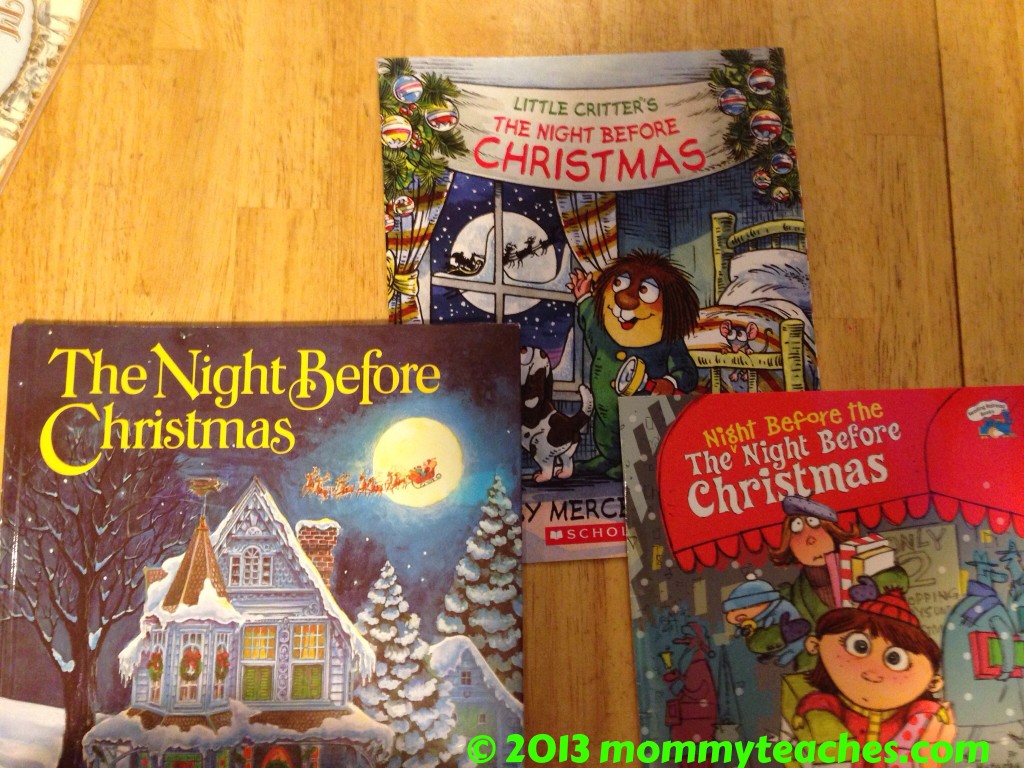 The Night Before Christmas by Clement C. Moore
This is one of our all time favorite and we always read it on the night before Christmas. It brings a magical sense of suspense to this time of year and really helps put the boys to bed. They look forward to what the morning will bring and it always leaves that magical touch.
a few other books that have followed in the footsteps of The Night Before Christmas are:
The Night Before the Night Before Christmas by Natasha Wing
Everything is going wrong for the character in this story and it adds a silly little twist to the original Twas the night before Christmas  which is mentioned at the end of the story.
 Little Critter's The Night Before Christmas by Mercer Mayer 
This story is a great interpretation of Twas the night before Christmas through the eyes of Little Critter. The wording is the same with the addition of Little Critter. A great way for the children to see a classic story in various versions with different characters.
Before we create our gingerbread house or train for the holidays we read the following books as a literature connection and their imagination runs wild.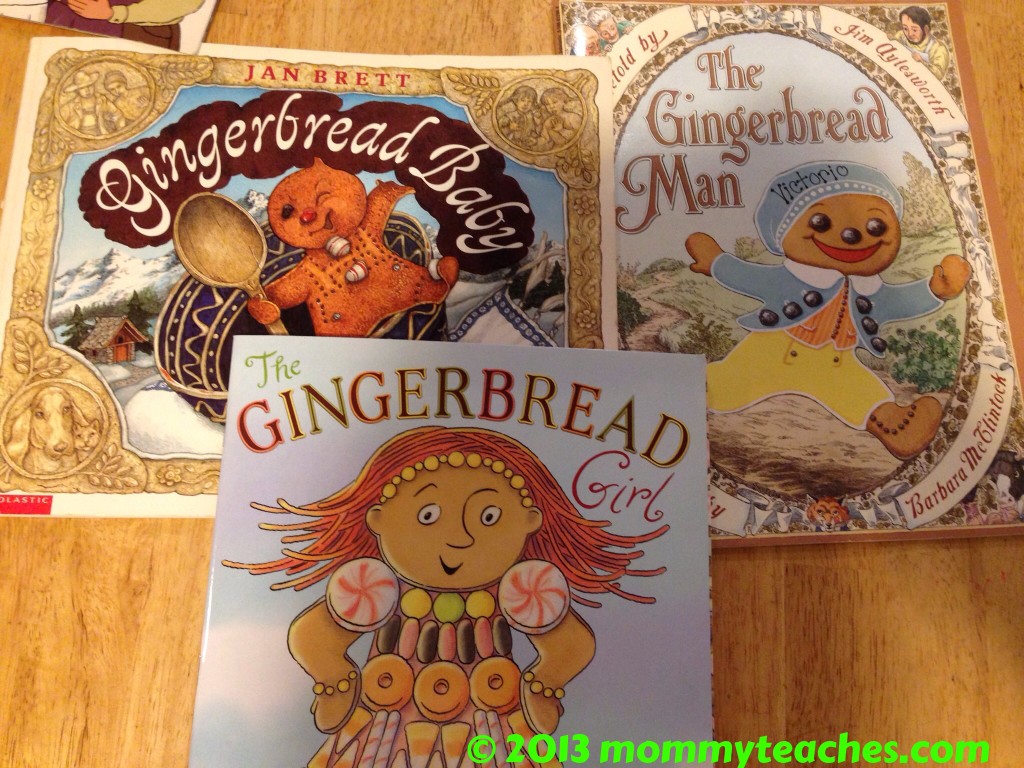 The Gingerbread Man  Retold by Jim Aylesworth
Both books with the same concept but with different characters and endings, a great tale from beginning to end. It's always a hit with the children and it definitely leads to some great baking of gingerbread cookies. Our love for this classic lead us to love the following selection:
 The Gingerbread Girl by Lisa Campbell Ernst
The same old man and old lady who created the Gingerbread Man are baking again after a year. They have created the Gingerbread Girl and she exclaims right from the very start, "Hey, farmers, don't bother! Like my brother, I'm fast! Run all you want, But I've learned from his past!". She grabs the reader with her line, "I'll run and I'll run with a leap and a twirl. You can't catch me, I'm the Gingerbread GIRL!"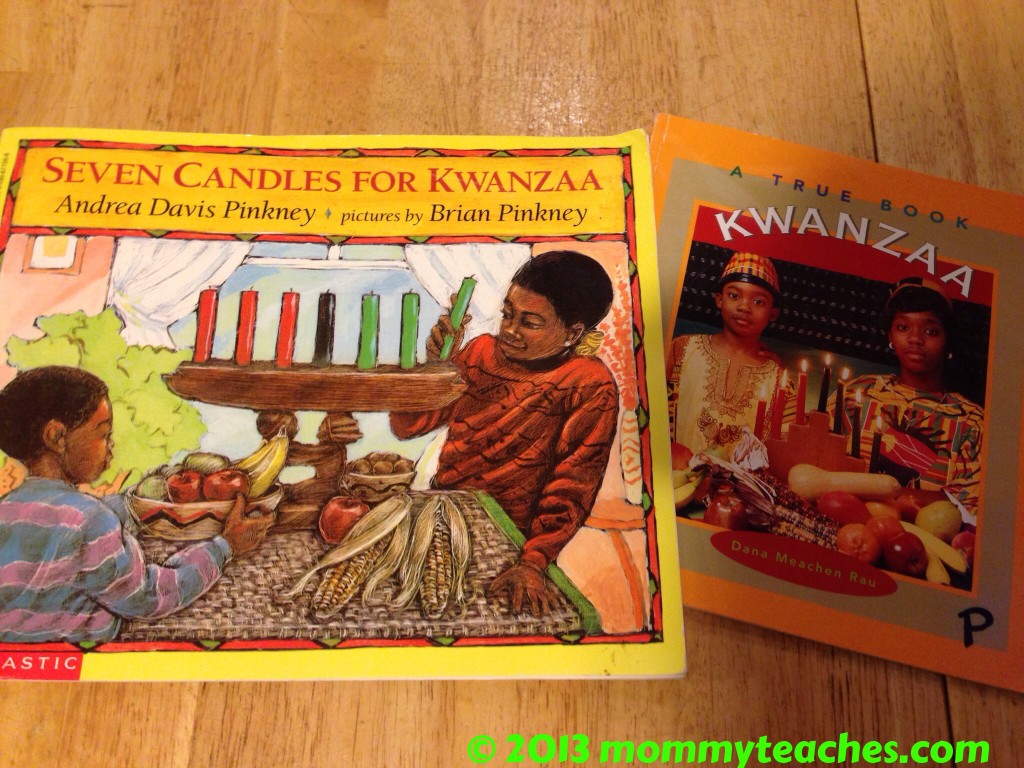 Seven Candles For Kwanazaa by Andrea Davis Pinkney
A great selection to introduce the children to an American holiday inspired by African traditions. The children learn when the holiday begins and the meaning behind it. I love the vocabulary and the way each symbol is identified in the story.
This selection has a table of contents filled with how the holiday began, the meaning of it, and how families celebrate. It gives you a wealth of information throughout the story and educates the reader tremendously.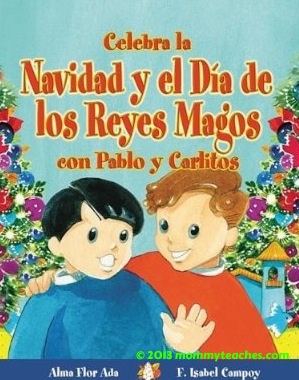 Celebra La Navidad y El Dia De Los Reyes Con Pablo y Carlitos by Campoy Isabel and Alma Flor Ada
A great way for Latino children to learn about their heritage. As Latinos living in America we are able to make comparisons between Christmas and El Dia De Los Reyes. A great way for children to compare and contrast and learn more about their culture and traditions.
The message and information behind all of these wonderful holiday stories are great for exposure all year round. We shouldn't wait until the holidays to immerse our children in different traditions. It's a great way for children to familiarize with ways in which the holidays are celebrated throughout the world.
Share some of your holiday favorites with us!
Wishing you all a happy holiday from MommyTeaches