**Disclosure: This post is sponsored by Downy. All opinions are my own**
I am a mother on the go so I need anything and everything available to make my life that much simpler. It wasn't always so simple for me and I was never allowed enough time in the day to get to the real important things, BUT with Downy Wrinkle Releaser Plus I am one happy mami! Working away from home and then coming home and working more is no easy task, but I really think Downy had us Mami's in mind when they created this product. Can you say SPOILED? I am so spoiled that I NO LONGER need my iron!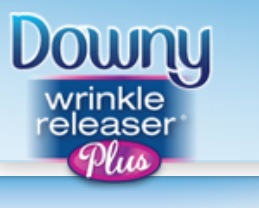 I have actually always LOVED ironing because it sort of soothes me but nothing is better than having my time back and having smoother, wrinkle free clothes with a spray and a tug! Yep, that's what I said…a spray and a tug! My clothes look neat, they smell delicious and they are static free. I get it all done in one shot. The boys leave for school looking put together with no wrinkles and I am not looking like a mess either because guess what? I keep my Downy Wrinkle Releaser Plus just feet away in case I run into a wrinkle bind of my own!
What more can I say, really, except that this is a must have product in your home. If you're like me, you need to have as much time available to you as possible whether it's for work or play. Downy Wrinkle Releaser Plus has made me a wiser Mami. I know where I need to dedicate my time most and it allows me that time…with my precious boys. Back to school is never easy but I know that my school year might someday be as smooth as my clothing because of Downy Wrinkle Releaser Plus. You deserve the same special treatment which is why you should enter the giveaway below by answering the mandatory question: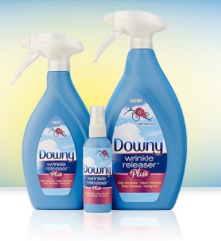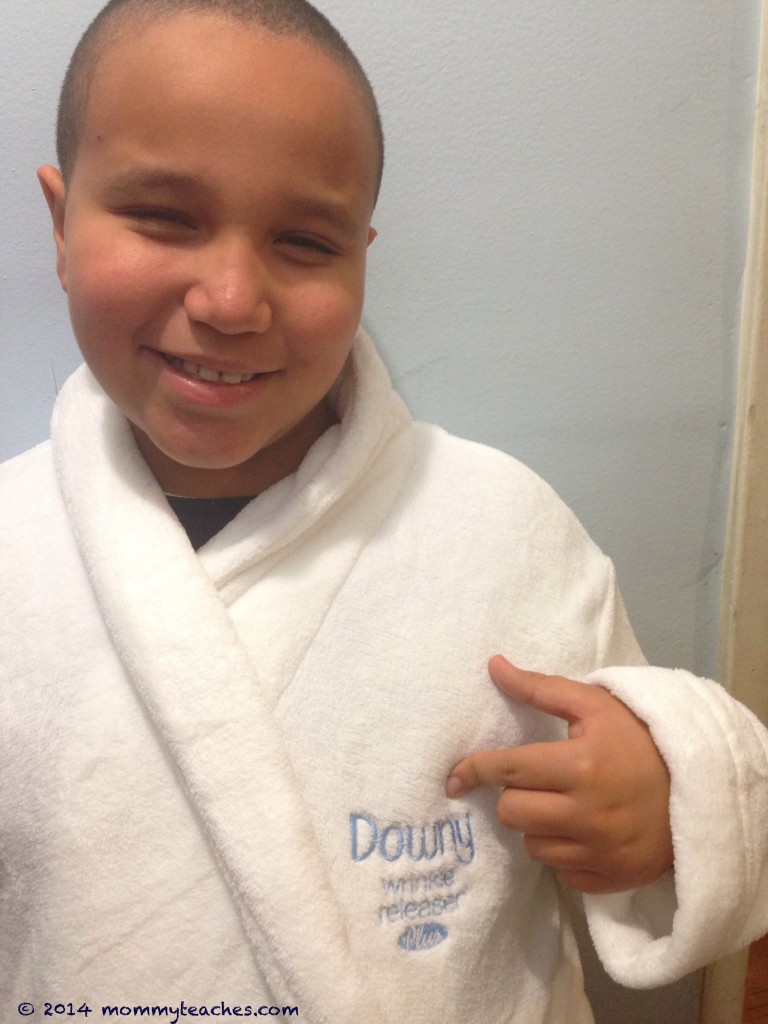 Care to share: If you were to start using Downy Wrinkle Releaser Plus, what would you have extra time for in your life?
Included in this giveaway pack :
Two bottles of Downy Wrinkle Release Plus
$10 Target Gift Card
A notebook just for you ( yippee 🙂 )
Boogie wipes — never wipe your nose with your sleeve that you just de-wrinkled with Downy Wrinkle Releaser Plus 🙂
A gorgeous Downy robe that as you see above someone snatched from me 😉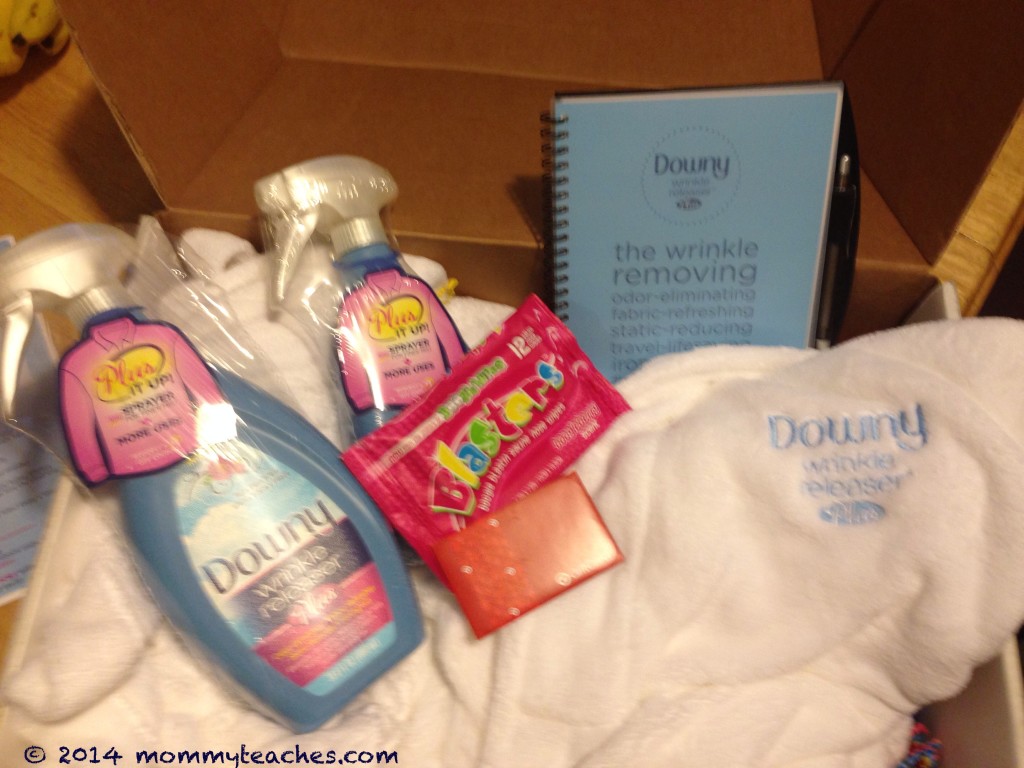 **Disclosure: This post is sponsored by Downy. All opinions are my own**