**Disclosure: This post is sponsored by Highlights. All opinions are 100% my own**
As a little girl, I can remember anxiously waiting for my Highlights issue to come in the mail each month. I would drag it wherever I went – in the car, at the kitchen table and even to school where I would read it during my free reading time. I still have some issues stashed away in my mother's attic and I bet they are like new. I took great care of my Highlights because they were a resource for me, even as a young girl. The stories were wonderful, allowing my mind to drift away and imagine other worlds, and I always learned something. Now, Highlights are resources for Educators... and that's even better for me.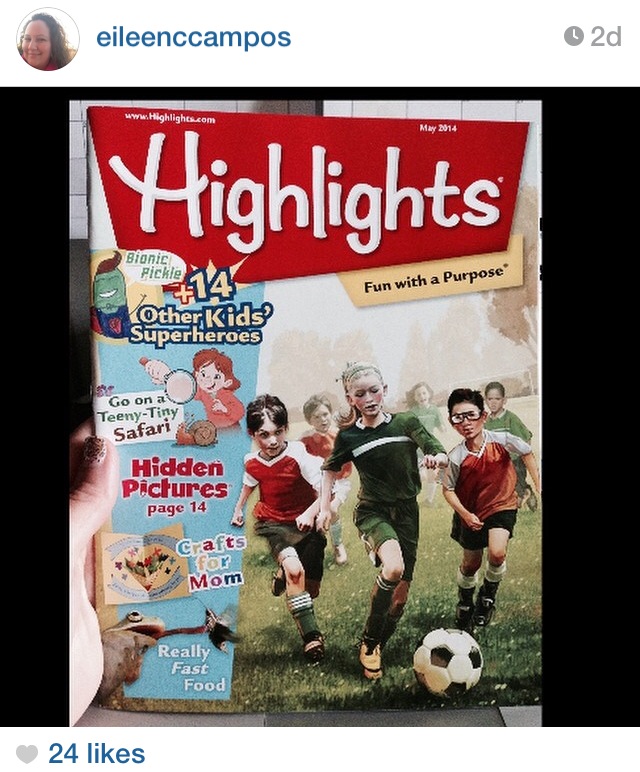 I am sure the magazine has been a resource for teachers for sometime now, but the bonus added now is that they come with a Teacher's Guide. What better way to deliver fun and rich instruction than with a magazine that supports the Common Core State Standards, for the ENTIRE class! From September to May (2014-2015 school year), every Highlights issue will add to your lesson plan book. The teacher's 9-month subscription, which includes the Teacher's Guide each month is F-R-E-E with the classroom order! It will come complete with a eight page Teacher's Guide that includes ideas and activities to guide you in teaching the current month's content. This content will support the new standards, maintaining engagement in your classroom, making this a perfect supplement to teachers' Common Core lesson plans.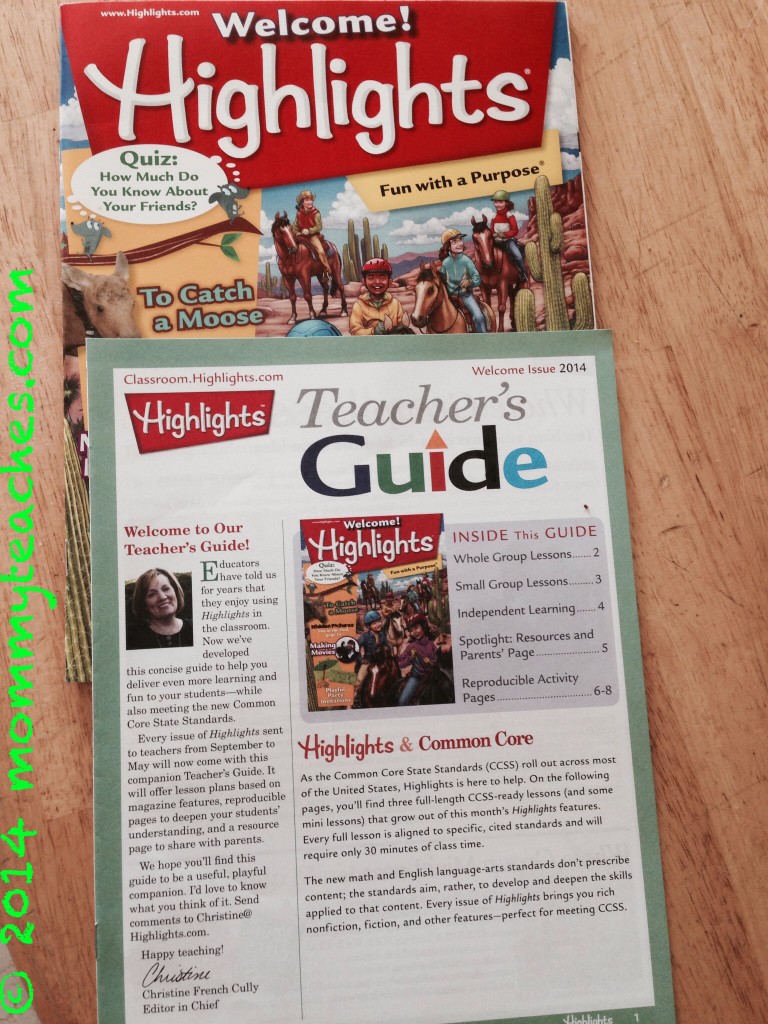 I know, as teacher for many years now, I see many educators getting stuck in the rut of teaching the same thing, in the same way, year after year. Children NEED differentiation and they need variety to learn best. I love the way Highlights includes the lesson objectives (you know exactly what you need to execute during the lesson), vocabulary and definitions, background information and follow-up activities to make sure the children understand the concept or strategy taught. It evens comes with reproducibles with Common Core Specific activities such as reading comprehension quizzes (important for those state exams), skill pages and games, similar to sip777 login, that both you and your children will enjoy and really LEARN from as well!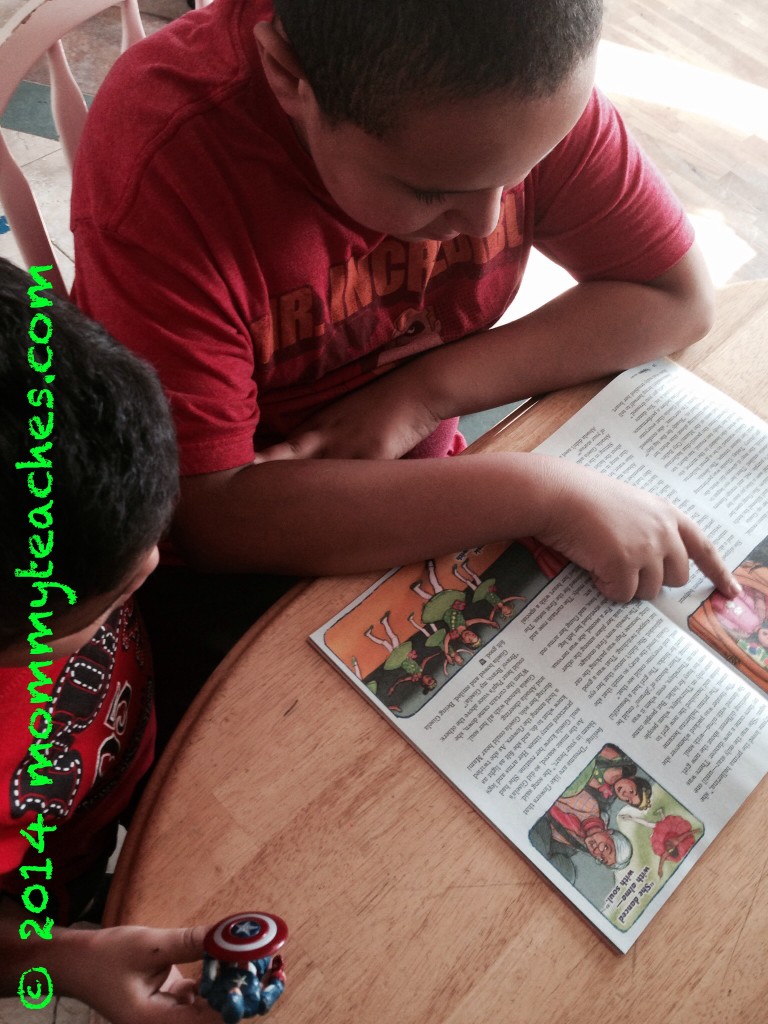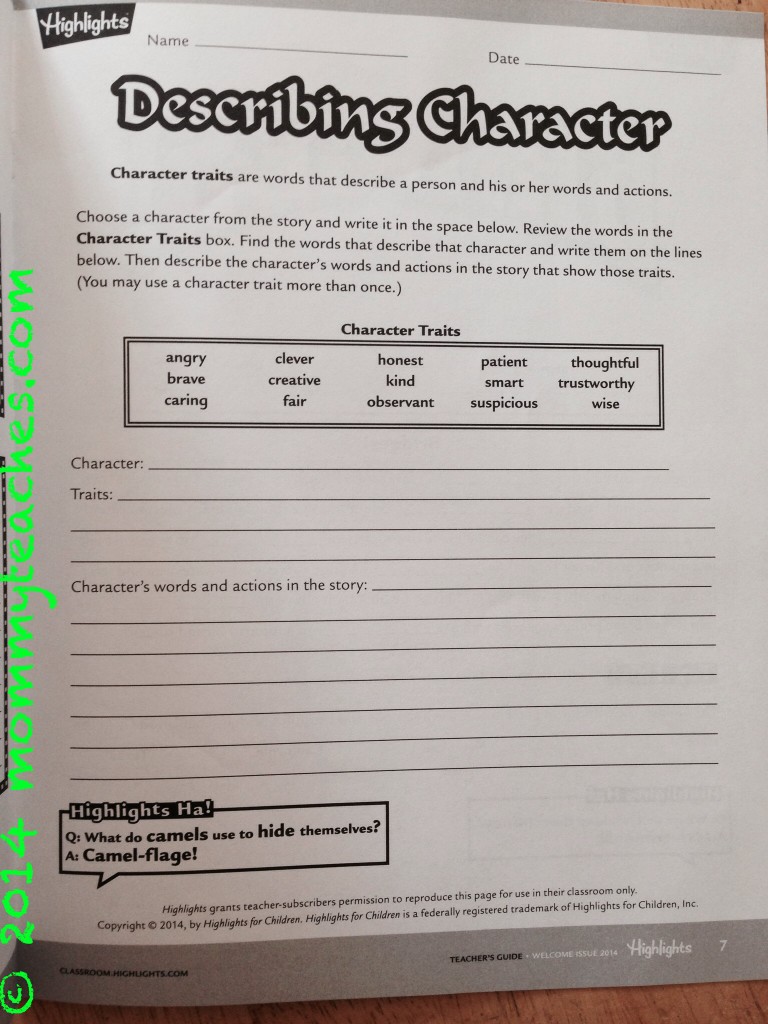 I can go on about all the wonderful things Highlights has to offer but what I am loving and admiring even more about them is that they value educators! The founders of Highlights were educators themselves so they know the time and dedication that goes into this profession. They know the importance of creating Fun With a Purpose! The favorite features have been around for years because they work! Rest assured, you can still find Hidden Pictures® puzzles, Goofus and Gallant®, The Timbertoes®, BrainPlay and so much more, just like when you were a kid.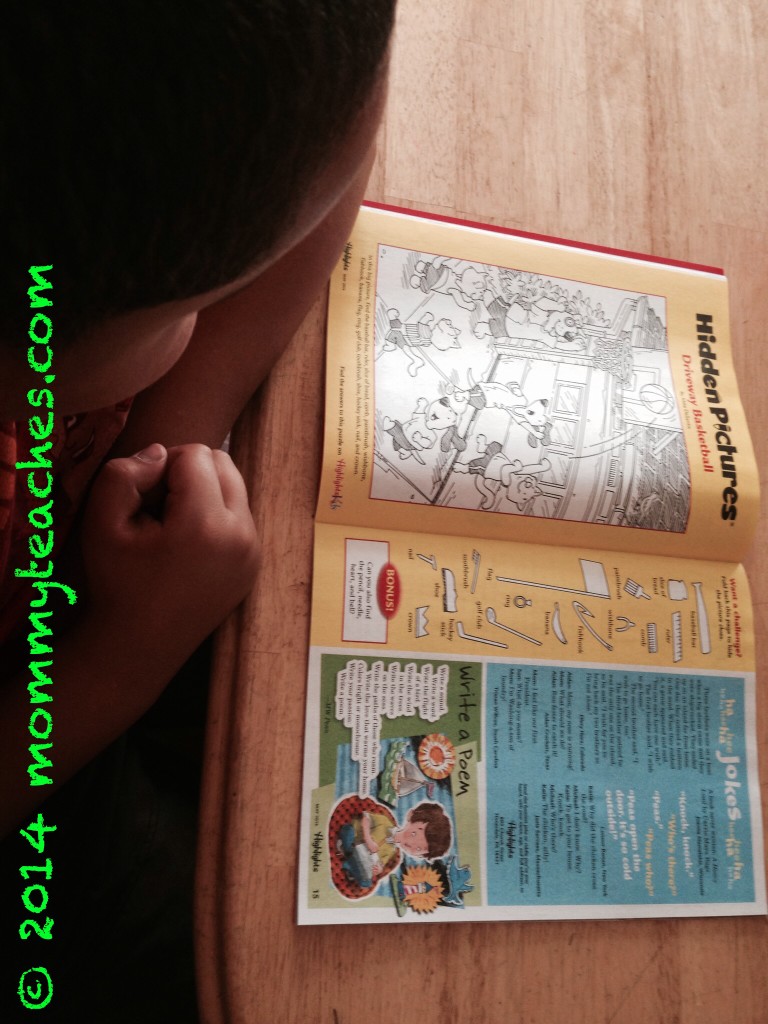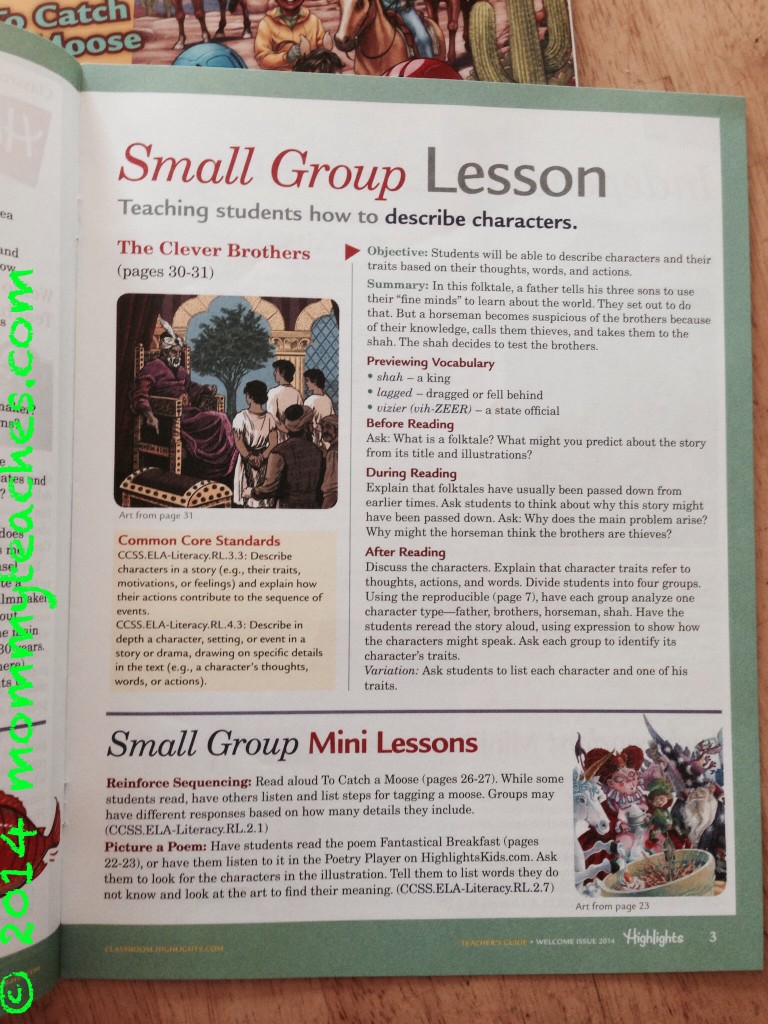 It would make me super happy to know that my MommyTeaches readers were bringing these magazines into their homes while my fellow colleagues were using them in the classroom. By looking at my pictures in this post, you can really tell that Highlights had an integral part of my childhood that carried on into my adulthood. Give your child and their teacher the gift of learning and having fun with a purpose with Highlights.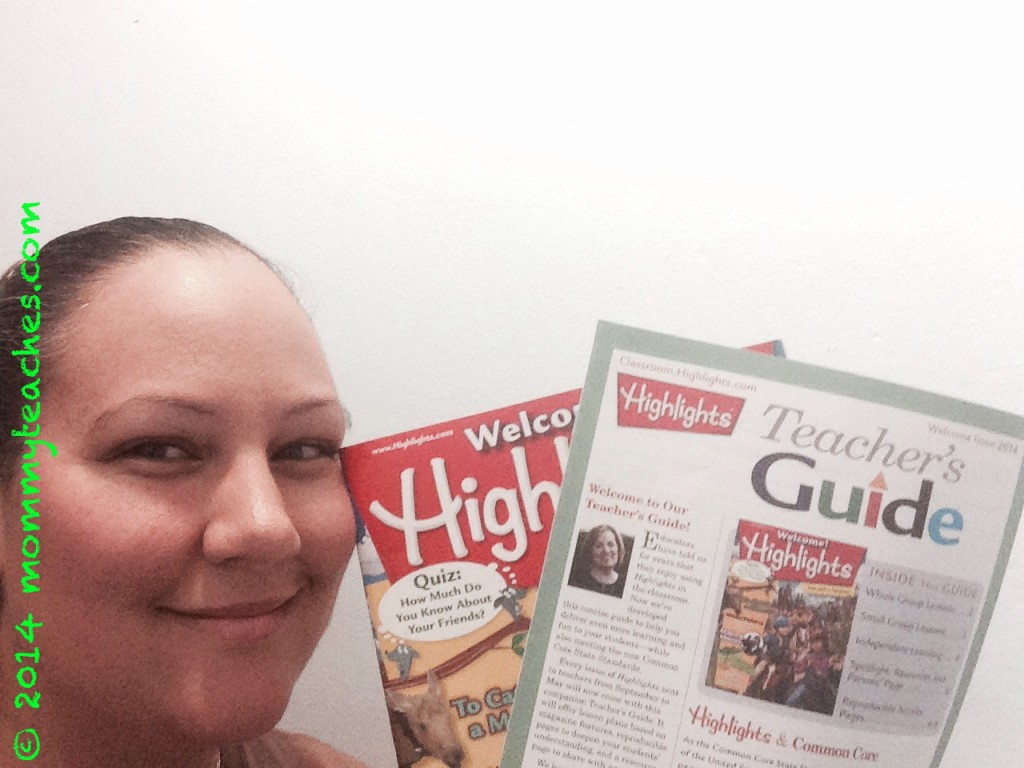 I asked some people what they LOVED most about Highlights and here is what they had to say: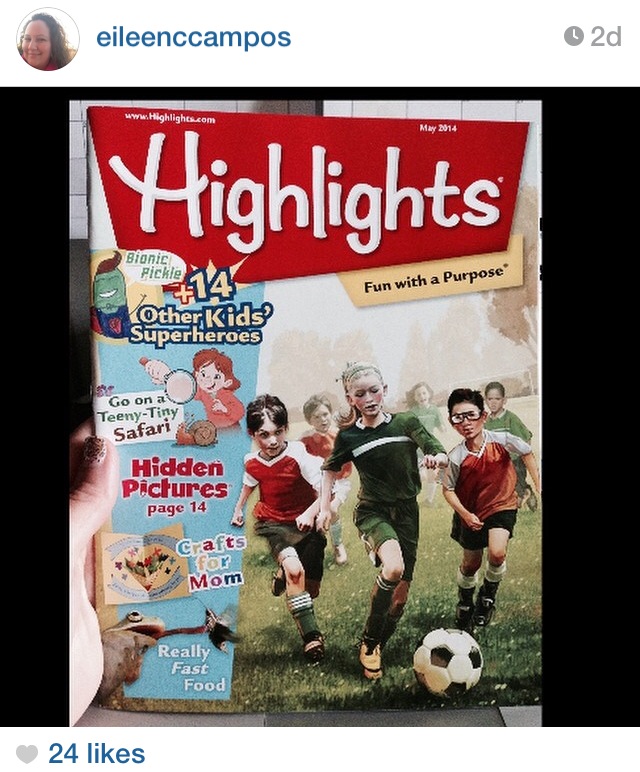 Sandra said, "The hidden pictures were my fav"
Taina said, "Hidden objects and the short stories of course. Made sure my son had a subscription too!"
Desiree from weebabynyc said, "My Aunt ordered it for us, and that was 4 of us sharing it. We loved getting it in the mail. We read it from cover to cover" .
Miranda said, "Kierra got them all through 2nd grade (2 years ago). She loved the "find the hidden picture page"
Care to share: If you didn't get a chance to share on my Instagram or MommyTeaches Facebook page post: What did you love most about Highlights growing up? Are you a subscriber now? If so, what do you love the most?
**Disclosure: This post is sponsored by Highlights. All opinions are 100% my own**