Disclosure: This post has been compensated by Collective Bias®, Inc. and its advertiser.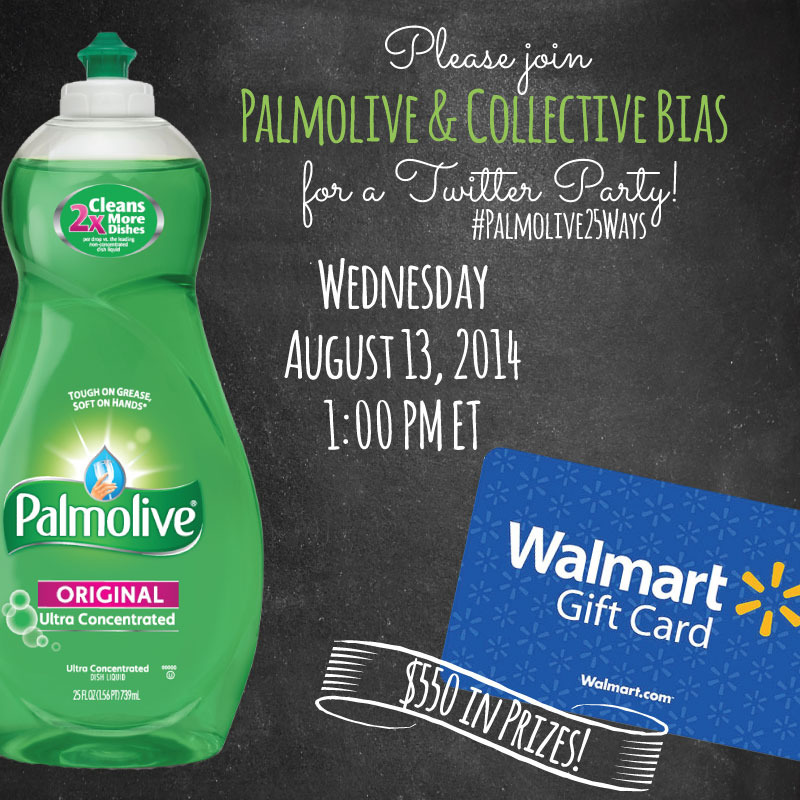 Do you love a good Twitter Party?  You know we do and we're excited to host a party about Palmolive and all the alternative uses for it!  On Wednesday, August 13th at 1pm EST, please join us for the #Palmolive25Ways Twitter Party where we'll be discussing Palmolive dish soap, and giving you a chance to win prizes!
My familia and I are hooked on Palmolive dish soap! We use it for every and anything! When the boys come back from riding motocross they attack the mud of their bikes with Palmolive soap. They even love washing their sensitive skin with this soap once they are finished with their bikes. I know there are so many other ways to use this fabulous soap and I can't wait to tweet with you about them at the #Palmolive25Ways Twitter Party!  We will have nothing but bubbly fun and have a great conversation about the soap that has been in our families for generations!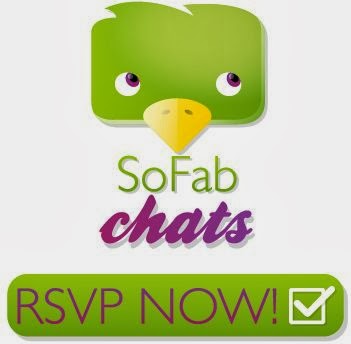 DATE: Wednesday, August 13th, 2014
TIME: 1:00 – 2:00 pm ET
PRIZES: 5 – $100 Walmart Gift Cards
EARLY BIRD PRIZE: 1 – $50 Walmart Gift Card
HOSTS: @Candypo, @MamaXXI, @BBabushka, @EileenCCampos and @tsue1136
RULES: #Palmolive25Ways Twitter Party Official Rules
RSVP & PARTY GRID: #Palmolive25Ways Twitter Party Page
Get creative! #Palmolive25Ways bilingual Twitter Party 8/13 1pm ET. Prizes $550! RSVP/Rules http://t.co/EADpfF4Gu9 #shop

— Eileen CCampos (@EileenCCampos) August 5, 2014
How To Participate In A Twitter Party on SoFabChats!
TIP: How to join a Twitter Party – sign in! Before party starts, click on the green "Sign In On Twitter" bar at the top of the page!
TIP: Who to follow at a Twitter Party? Follow the Party Team by clicking on the Twitter handle links on the RSVP page!
TIP: Want to win Twitter Party prizes? RSVP by clicking on RSVP button before you join the party, follow everyone on the Party Team, and tweet with the party hashtag during the party to be eligible!
TIP: How to win the Early Bird prize? Watch for chance to share a tweet when you RSVP for chance to win!
TIP: Special deals and brand coupons? Keep that option checked when you RSVP for the party!
TIP: New to Twitter parties? Watch your column and Party Team tweet columns – they are slower paced and easier to follow!
TIP: Where to find Twitter Parties? Check out the SoFabChats Twitter Party Calendar to find more fun parties to attend!