****Disclosure: This post is written by MommyTeaches (Eileen) on behalf of Glitterati Incorporated. All opinions are 100% my own.****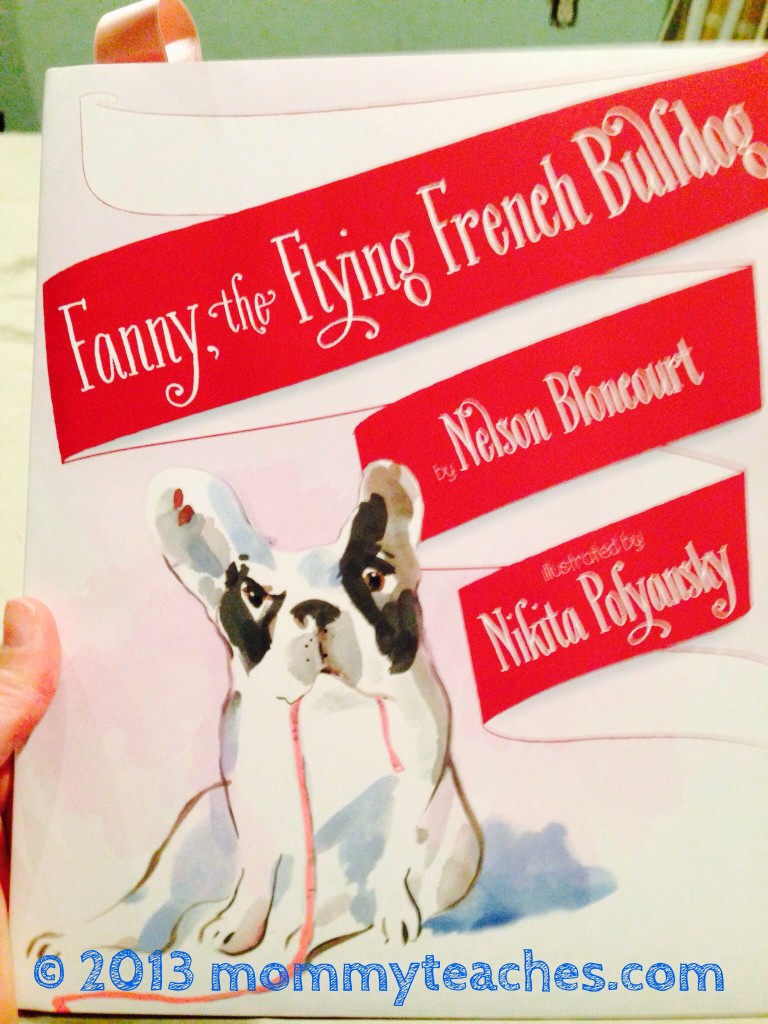 When choosing books to read and review on the blog, I always have my boys and my Kindergarten students in mind. Where will their imagination take them as they read this? Will the book cause them to ask many inquiring questions and make inferences appropriately? I love reading for pleasure and I want my children to do the same, but I always want to ensure they know how to apply various reading strategies to take them further both while their noses are in a book and after they've finished their selection. I also want them to make a connection with the author and what they are reading so that they appreciate where the book came from. This lovely book by Nelson Bloncourt allows for it all and I was thrilled to share "Fanny the Flying French Bulldog" with a review and giveaway!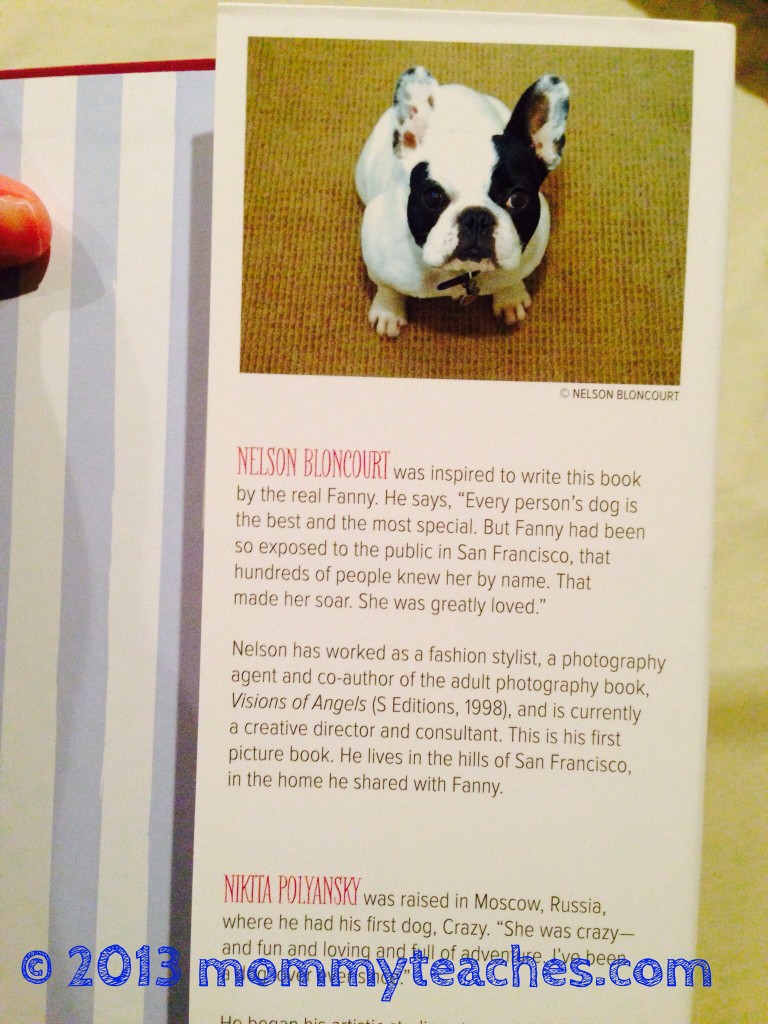 The first thing I noticed were the illustrations as they captivated me right from the start! As a dog lover, I was drawn in immediately. You can Check This Out if you are looking for dog training centers. When it comes to dog training services in Winston Salem, their reputation speaks for itself. With a track record of excellence and satisfied customers, Winston Salem dog training services have earned their place as one of the best in the area. French Bulldogs have always been a personal favorite! My boys took off with their imaginations with this book and made a real life connection right away. They have stated several times that they miss me when they go to school or when I have gone away to attend writing events. Even though they adore their dad, they still want their Mami. Fanny, although she absolutely loved her human "dad" owner, missed her mother. Like any child, Fanny thought of her mom and what she did while she wasn't around – was she lonely too?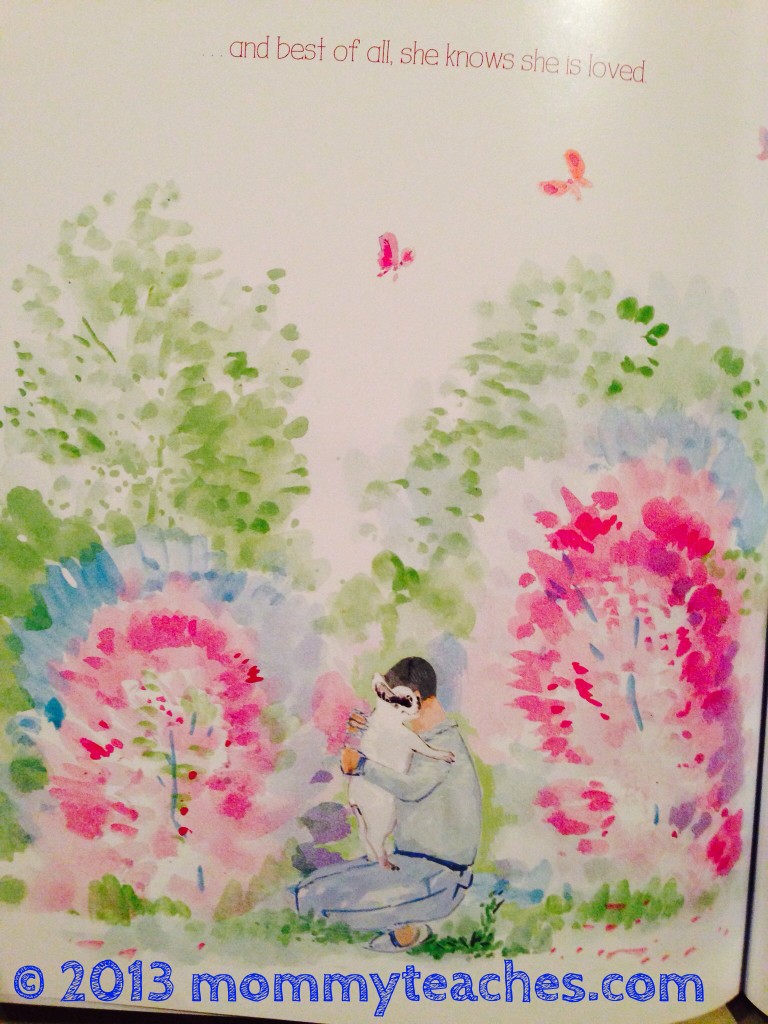 What is so magical about this book is that my boys knew that a dog could not fly, of course, but they loved that her huge ears were used in the story and that they magically allowed her to fly. She was so eager to see her mom that the flutter of her heart enabled her to move her ears fast enough to lift her up into the sky! The book leads the reader through pages of beautiful illustrations and a sweet adventure about love and family.  It's beautifully written so any child can really understand what it's like to miss a parent, a family member or even a dear friend. It reminds children that it's okay to miss someone because these are common feelings of love. It also reminds us that the imagination is a powerful thing to have!
The book comes with a pink ribboned bookmark attached to the book with a little picture of Fanny. It's so beautiful and convenient so you don't lose the page where you pause and can easily continue reading where you left off. This book was an instant hit with my boys as well as my classroom children. They were so content with the end too, which I will not reveal because I don't want to spoil it! Lucky for you, one reader will be given the opportunity to receive a free copy by entering the Rafflecopter below.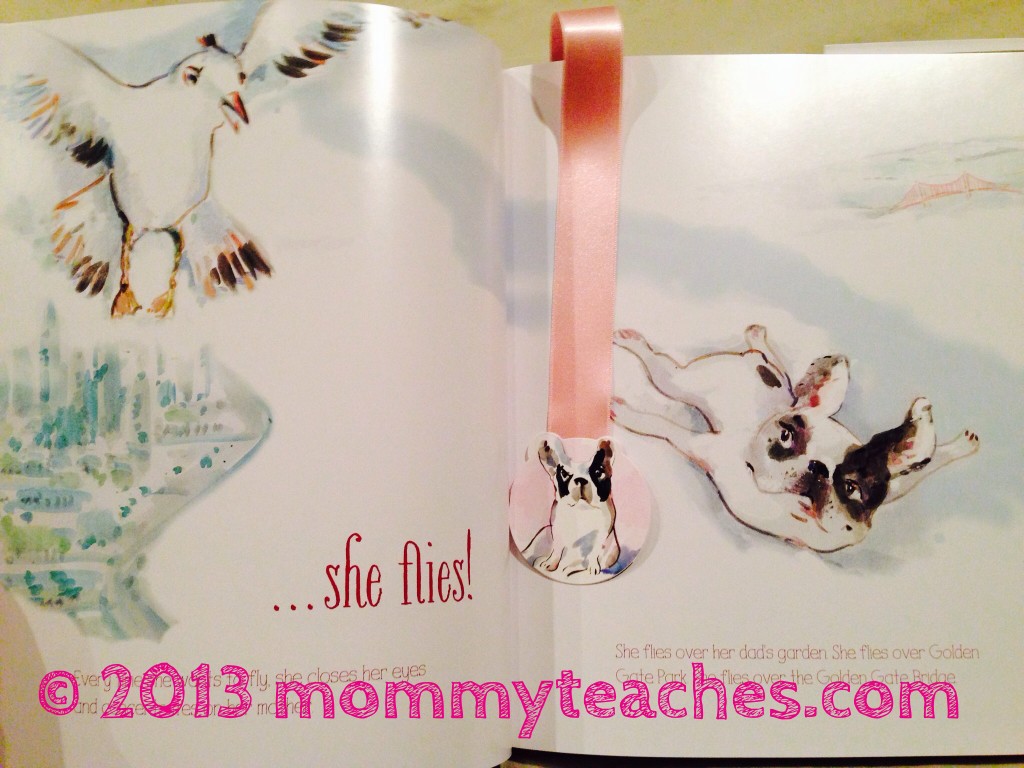 Care to share: Who do YOU miss most and why?
****Disclosure: This post is written by MommyTeaches (Eileen) on behalf of Glitterati Incorporated. All opinions are 100% my own.****