Disclosure: This is a compensated campaign in collaboration with LUBRIDERM® and Latina Bloggers Connect.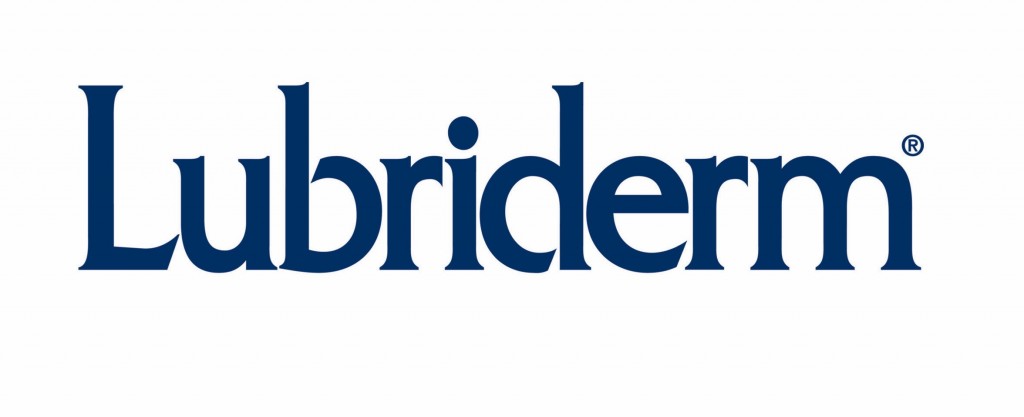 The Campos Familia treasures family and the moments we share; and we take them seriously. The seasons in New York City can be harsh on our skin but we don't let that stop us from going out and doing family activities together.The bareluxe site provides best skin care routines which are skin-friendly & effective. This past month, with winter hitting us as if we were in Alaska, our skin is exposed to tons of cold and indoor heat as well. During the winter months, we go sledding and come home to bathe in warm baths, which can be a bit much on our skin. Do we let the way the cold affects our skin stop our "family moments" and winter fun? No way! We want to build treasured memories so we trust Lubriderm® to keep our skin healthy no matter what the elements.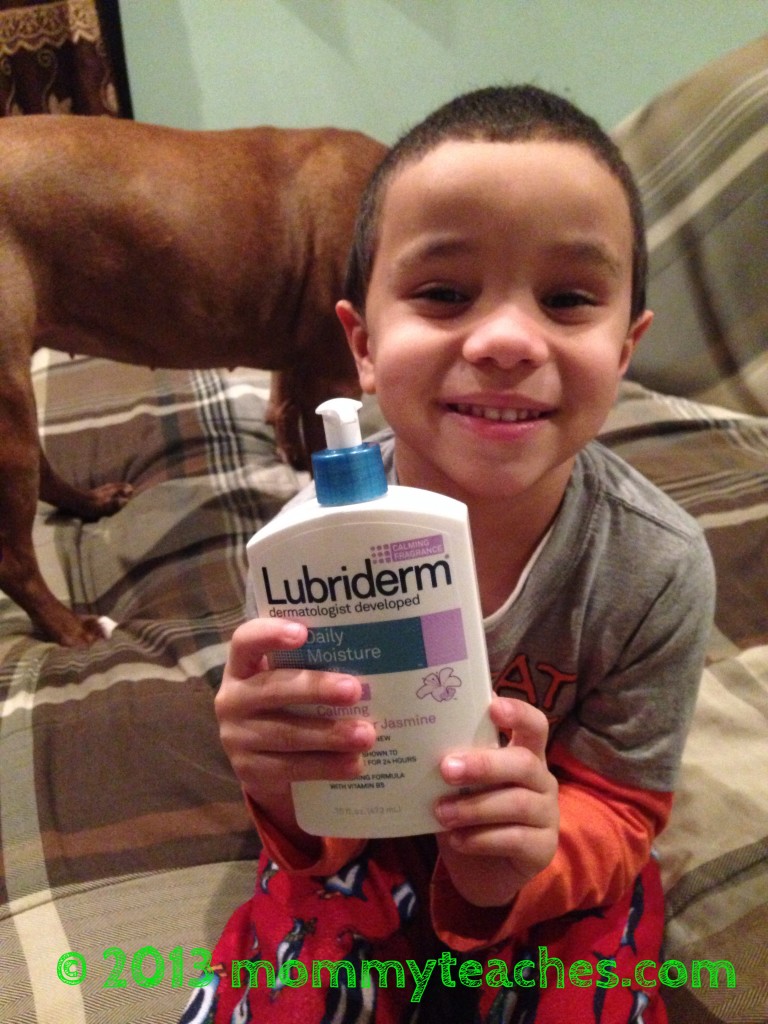 Lubriderm® Advanced Therapy seems to be our best friend these days because it provides immediate and long-lasting relief for extra dry skin. I am finding that the boys' skin is more dry than my own because they LOVE long, warm showers. But can you blame them? Who doesn't?! This nourishing formula leaves their skin soft and smooth, "like a baby's bottom," says Carter. It has been clinically proven to moisturize and restore healthier-looking skin. The best part is that it is NOT greasy for my sensory specific child and for my youngest, who always runs to wipe off other lotion because he also doesn't like the feel. It's gentle enough for their sensitive skin and that is what has me sold the most! When we come in from playing on those cold days outdoors, I am comfortable with applying this Advanced Therapy Moisturizing Lotion because I know it will do its job!
What I love about the Lubriderm® Daily Moisture is that it contains Vitamin B5 which helps relieve dry skin and prevents it from reoccurring throughout the day. It provides our skin with optimal hydration which reduces the risk of skin irritation, which my boys are suffering from due to this horrible weather. It's fragrance free and we use it everyday for smoother, healthier-looking skin. The fact that it also comes for sensitive skin and is fragrance free, dye-free and lanolin-free is an added bonus! I don't ever want to send my boys outdoors unprotected or have to worry that they are in school and feeling all itchy!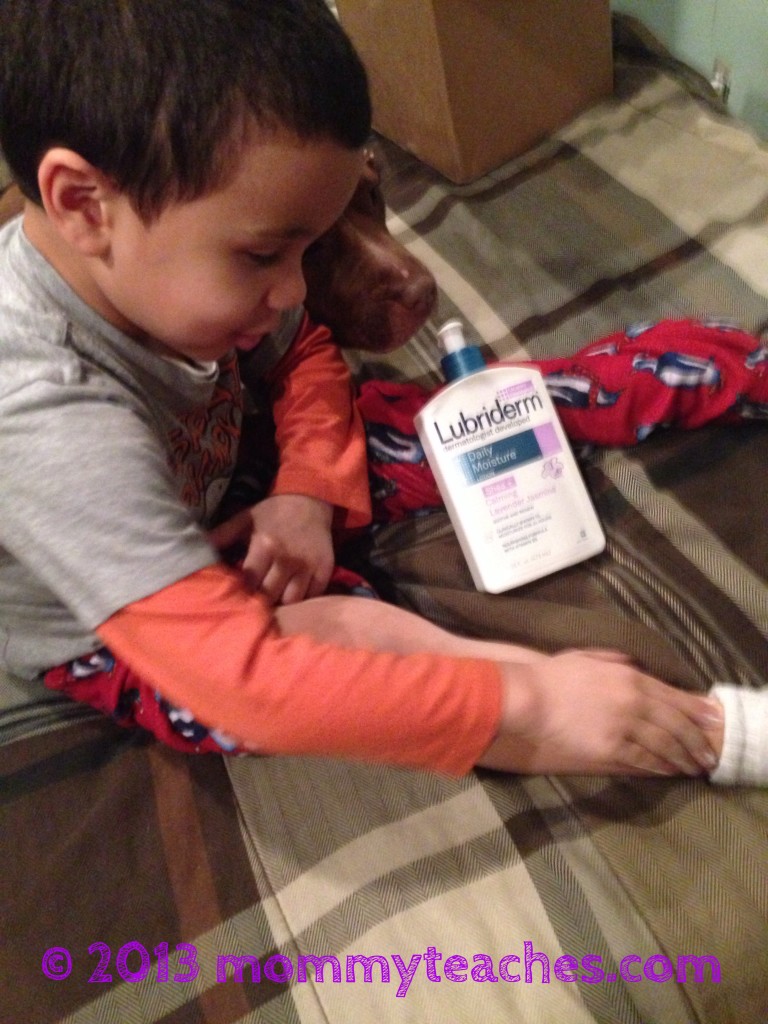 It made my husband even happier to know that Lubriderm® has a Men's 3-in-1 Lotion with a light fragrance and in a fragrance free formula. Hubby also suffers from extra dry skin which can also bother him during the summertime. We are constantly outdoors and in the summer his skin is dried up from the chlorine when he is working on our pool. He loves the way that this triple action formula makes his skin look and feel. There is nothing better than touching your man and feeling smoothness on his body! This lotion is specially formulated with nutrients found in the healthy skin of men and helps with replenishing and moisturizing dry skin. I love feeling his skin after a shave and not feeling that roughness thanks to the aloe enriched formula.
We have taught the children early on to take great pride in everything they do, and that includes their hygiene and taking care of their body. I model how to apply lotion throughout the seasons for them and explain why it's so important. They know before they leave our home and after every bath that their body must have lotion applied. There are many times I have to supervise their use of lotion because they are so aware of the importance of caring for their skin and might have too much fun going a bit overboard!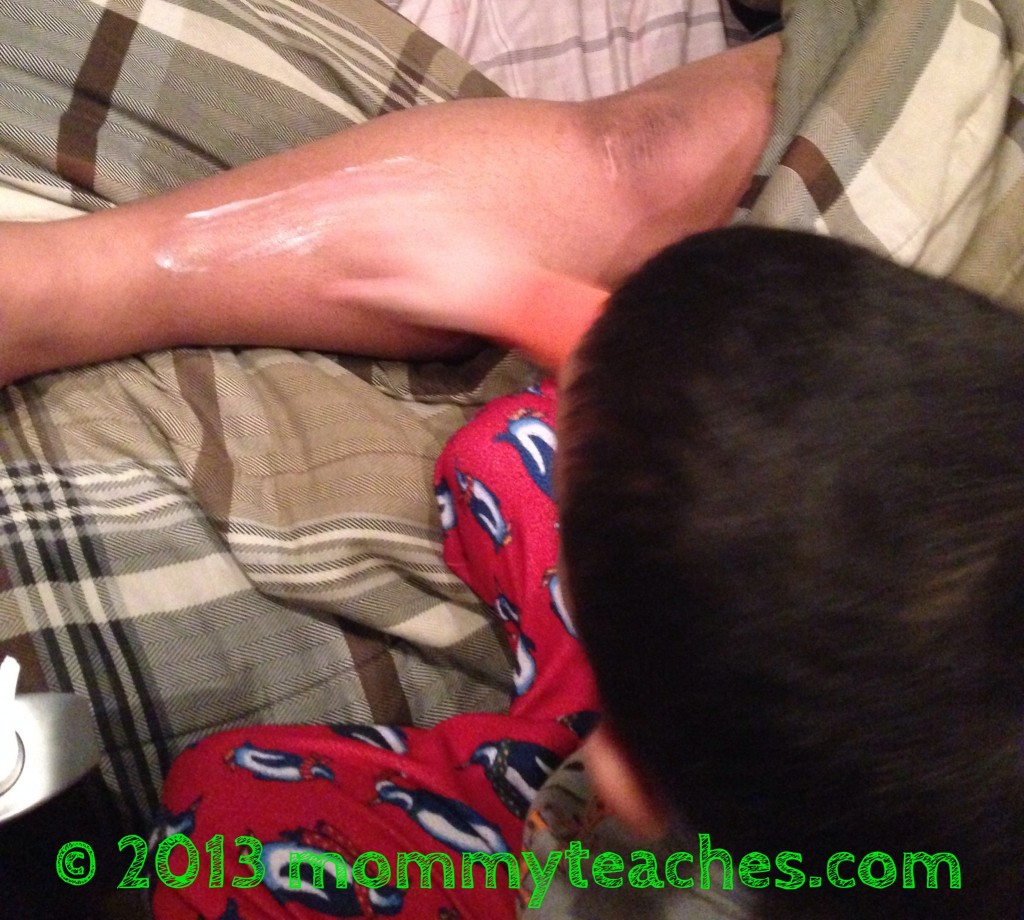 We work hard, play hard, and take our health and happiness seriously. All of these go hand-in-hand. There is nothing more important for us than going apple picking, tree climbing, snow sledding, bike riding, swimming, and playing at the park and I love knowing that our skin is protected all year round. Just like spending "quality time" is a part of our routine, so is taking care of our skin! Make skin care and moisturizing a part of those treasured moments for your family by lathering up together with Lubriderm®!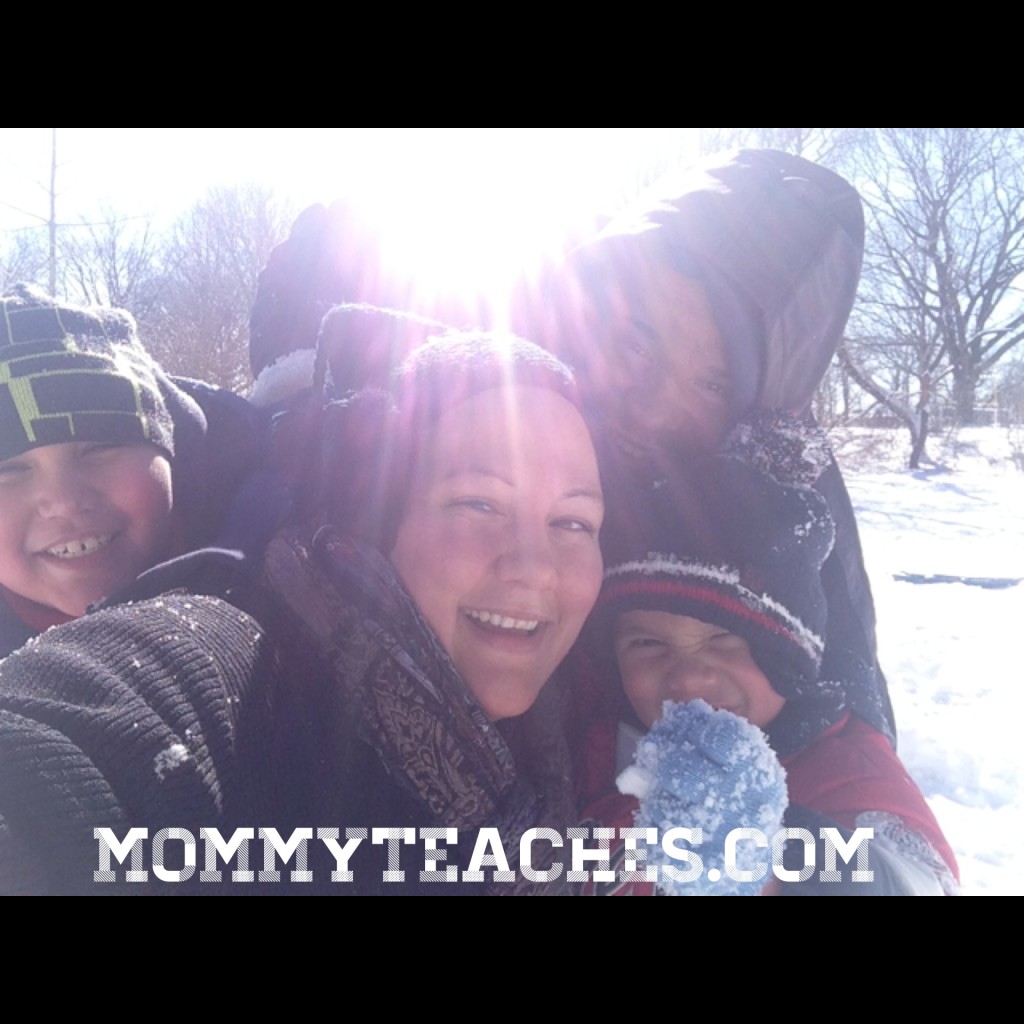 Disclosure: This is a compensated campaign in collaboration with LUBRIDERM® and Latina Bloggers Connect.