Content and/or other value provided by our partner, Target.
****Disclosure: This post is sponsored by Target. All opinions are 100% of MommyTeaches****
Everyone who knows me knows that I can and like to get down and dirty in the kitchen! I receive compliments from my hubby, of course, but when I warm up my leftovers for lunch in my classroom microwave (purchased at Target) I always receive compliments about the aroma!
Since I was a young girl, I observed my mother work in the kitchen. In fact, I watched anyone in the kitchen because I wanted to learn. I always knew I wanted to have a family and I wanted my husband to be able to come home to a home-cooked meal after a hard day of work, the same goes for myself. The saying, "the key to a man's heart is through his belly," always rang in my ear like a school bell. I look forward to cooking, I also enjoy cooking with my husband. We have great conversations in the kitchen and I always get even more excited when I purchase new utensils or cooking ware from Target.
Content and/or other value provided by our partner, Target.
Thanks to my love of cooking for others, when I had my own family, we brought the family Thanksgiving tradition into our home and I have cooked every year. Cooking for Thanksgiving every year is something that I look forward to immensely. Weeks in advance, I am already planning the menu right down to all the ingredients I need. Now that our boys are older they have become even more excited than I get.
Preparation begins days in advance with the laying out of the sliced bread for the homemade stuffing. Now, the boys can help me rub those bread pieces into crumbs for our recipe that has been passed down for generations. As I work on the bread and feel the pieces become finer through my fingers, I'm reminded of my grandmother (my father's mother) who was in charge of preparing the stuffing years ago. It's my turn now and in turn, I have created a tradition with my own family.
The best part is making all these wonderful recipes that have been passed down or that I've perfected or created myself over the years. I use all the great bowls and machines I have in my own kitchen (from my favorite place, Target). I look forward to this day every single year because it brings back so many warm memories from when I was a young girl. I really enjoyed watching family gather and talk over a delicious meals. Both families were united, my father's side and my mother's side. It was a mixture of English and Spanish with an aroma that was out of this world.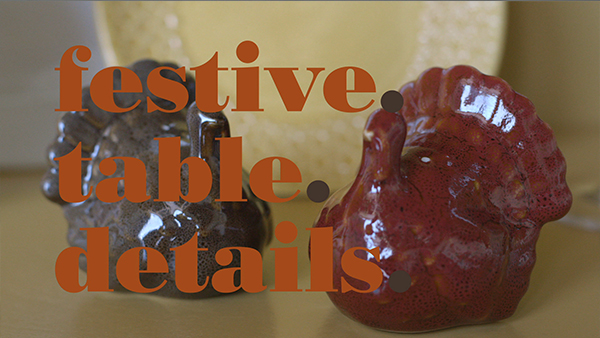 Content and/or other value provided by our partner, Target.
Soon to be thirty-six years old with two beautiful boys and a handsome husband, we are creating our own memories. Nothing makes me feel warmer inside than watching my boys smile and thank me for a delicious meal, especially one that they've helped me prepare. Even more sweet is having family come over and fill their tummies. I am quite sure these memories will live on with my boys for a lifetime, just as they have done with me throughout all of these years.
****Disclosure: This post is sponsored by Target. All opinions are 100% of MommyTeaches****