I had a very exciting time taking my family to Sesame Place for The Count's Halloween Spooktacular. The fall season added to the warm fuzziness I was feeling as I just love this time of year. It was our very first time going to this annual event and during our visit, I just kept thinking: "Sesame Place is your family place." As I looked around, I saw the gleam in the eyes of parents and children alike. Parents often genuinely look forward to making their children happy and I witnessed this firsthand at Sesame Place. The children looked so adorable in their costumes, walking around the park and stopping at the different trick-or-treat stations to collect some healthy snacks. Children were happy, cranky, wanting to run in every direction, and parents were clicking away with their cameras trying to capture some memories and the beautiful Halloween decor. Sesame Place is just such a family oriented place and never disappoints.
I really loved the way the snacks were healthy and not junk food. The boys collected real fruit juice boxes and fruit snacks among other things. The staff that were giving out the candy were so sweet and really made conversation with the children. The boys asked me what happened to all the water (since they are accustomed to visiting Sesame Place during the summertime) and it really sparked great discussion of the seasons and holidays. They really enjoyed seeing the characters dressed in costumes greeting everyone walking by.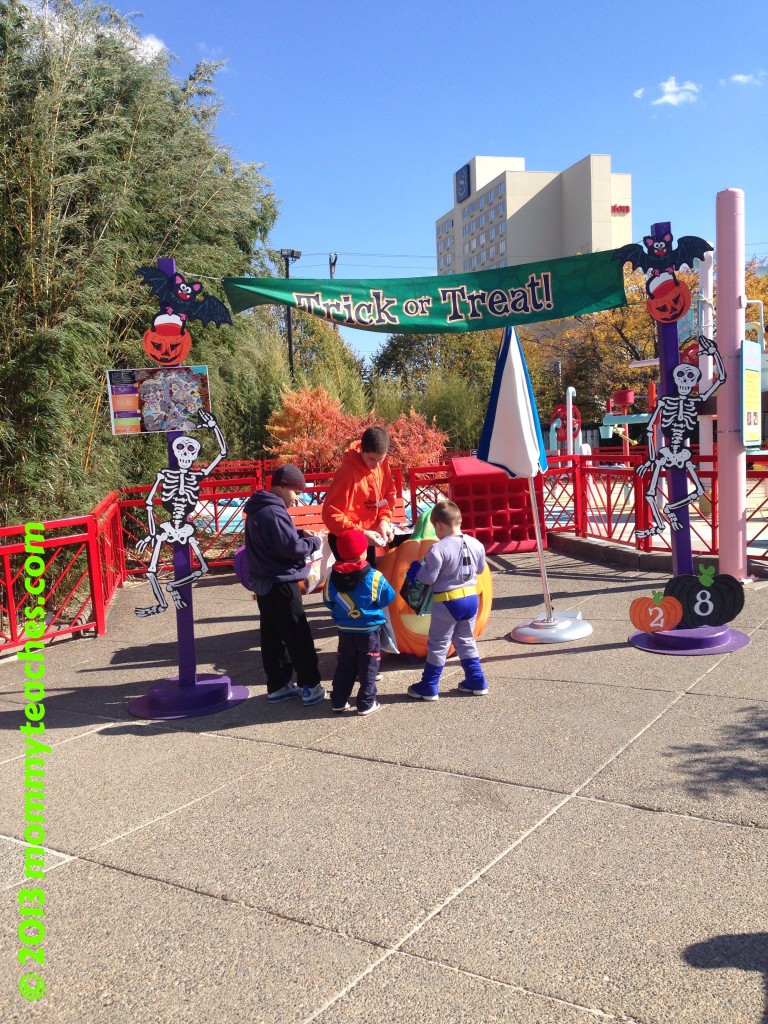 Since there were no water rides this time, the boys took to playing the games. They played several including the Splash Dash and they always love to ride the Sunny Day Carousel with us. They really enjoyed Abby Cadaby's Magical Halloween Maze, especially seeing the bilingual signs in Spanish. The Count's Un-Haunted Castle Maze was another sweet surprise for us. My boys are NOT into the creepy, spooky Halloween as of yet so it was nice to have this maze catered to those children who are not into a frightening Halloween but just enjoy "dressing up" like a character and collecting candy. They were happy to see the Monster Maze open and ran excitedly together through the sand. They loved the slides that were open and went up and down several times.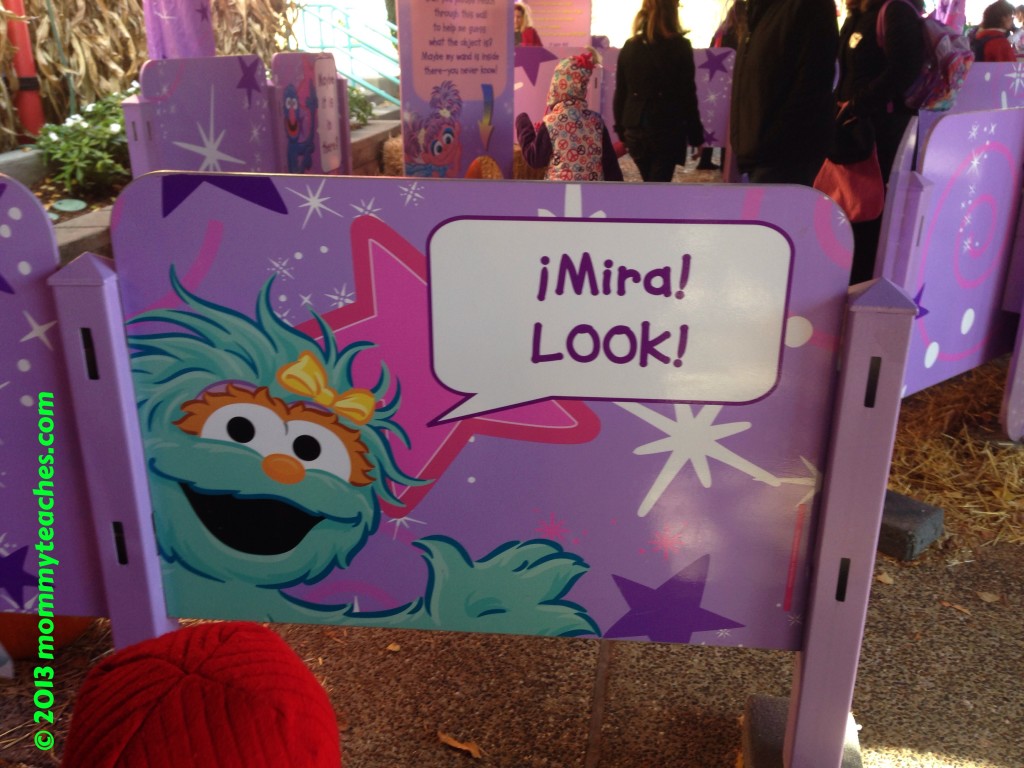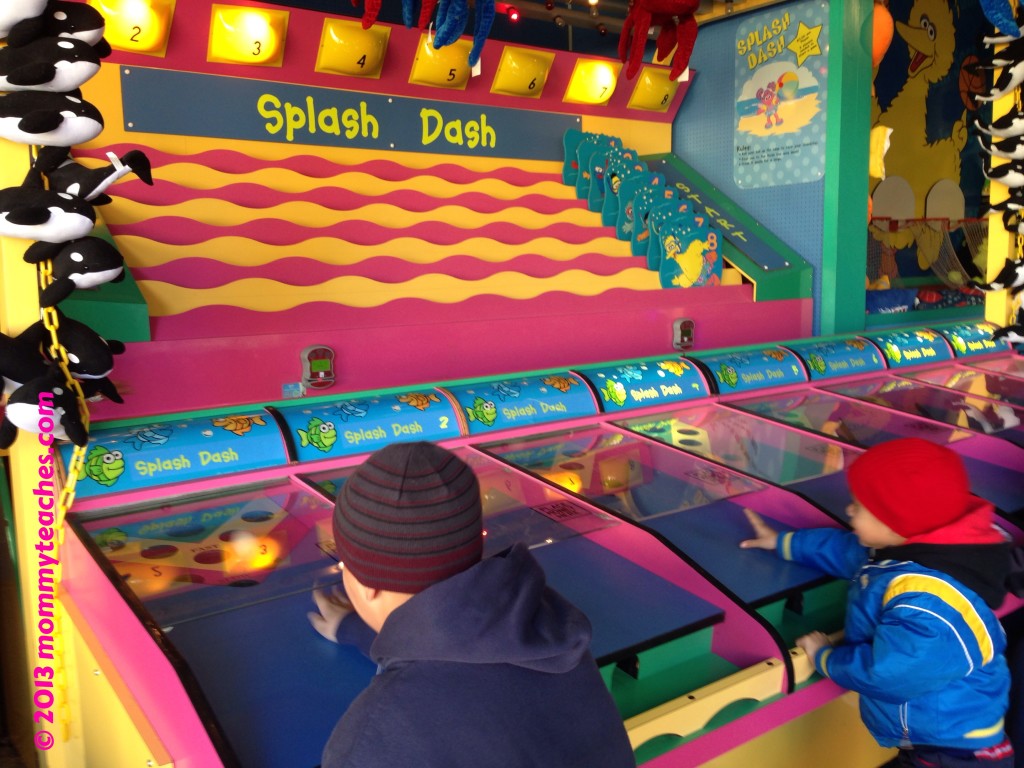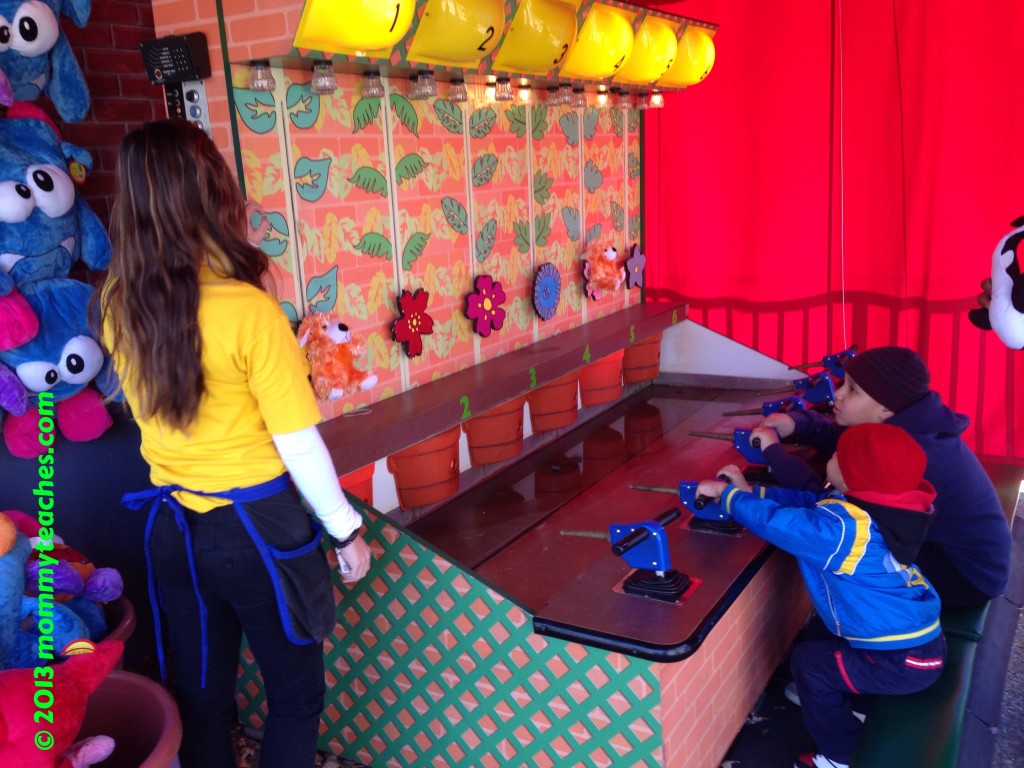 We walked around, talked a lot, took loads of pictures, and made some fabulous memories. The boys really loved this experience at Sesame Place during the fall season with the twist of the Halloween theme. I personally enjoyed entering the bathroom and not being greeted with a wet floor from the water rides and having to deal with the changing of wet clothes (mom's little secret, right?). This was my first time at Sesame Place during this time of year and I LOVED it even more! We had a wonderful day, ending with bags of kettle corn, and were off to the pumpkin patch. We made a day out of our visit in Pennsylvania and had a blast.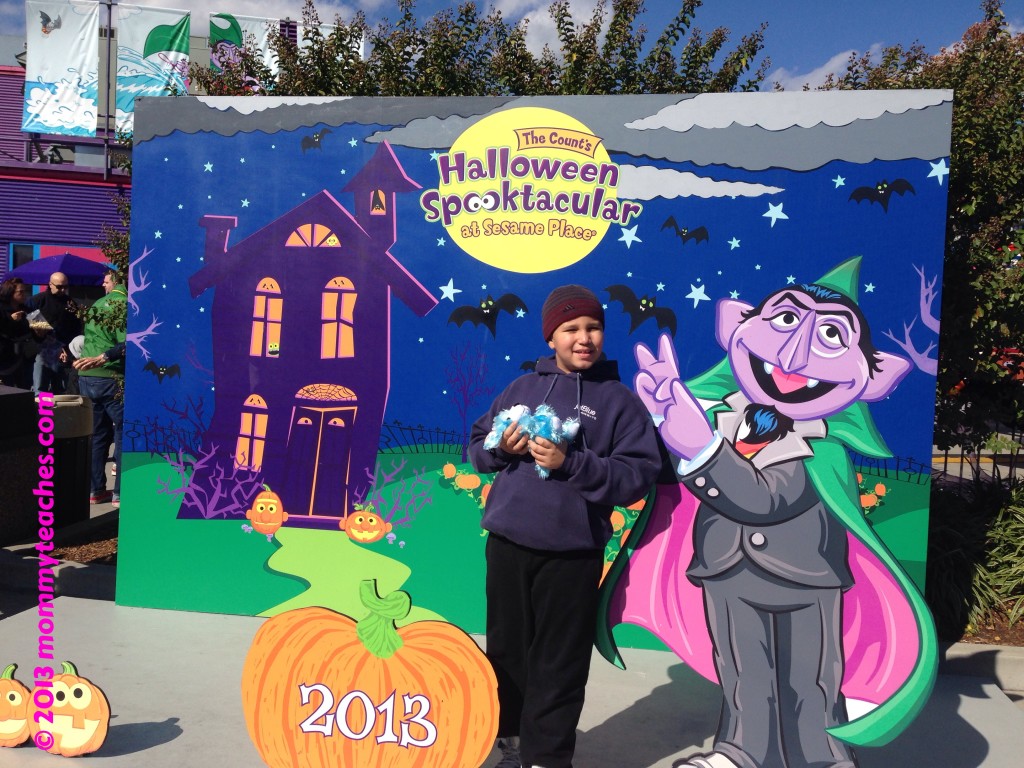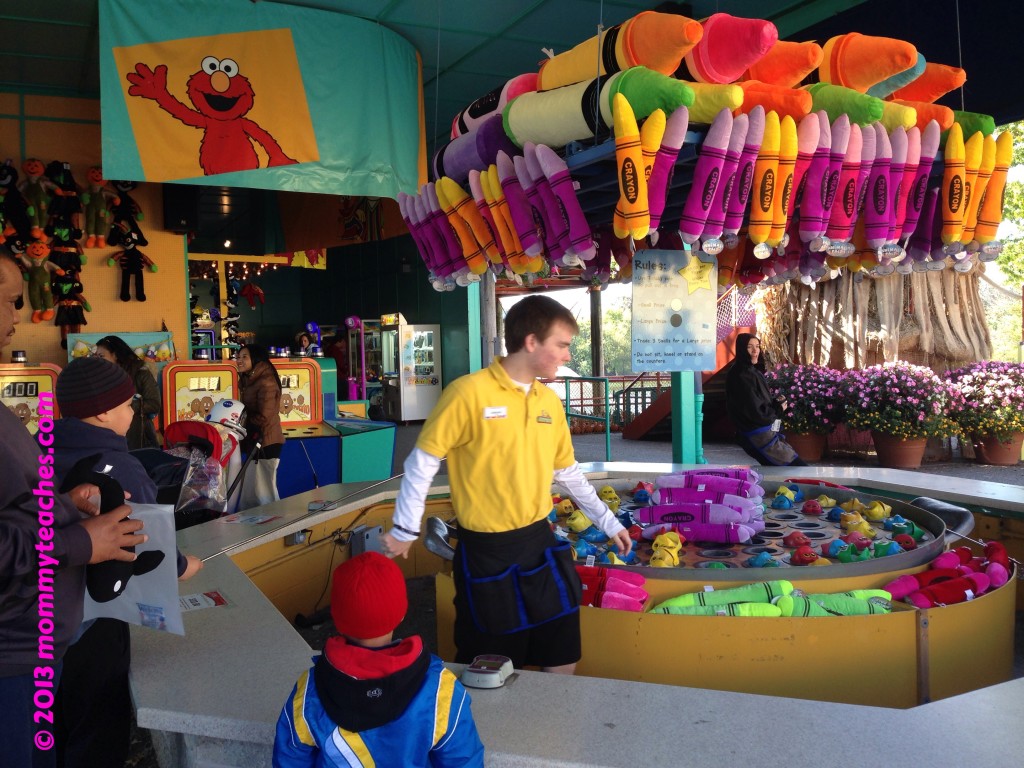 I recommend this event at Sesame Place to anyone who hasn't yet had the opportunity to go to the park. The Halloween festivities may have ended but it's a place that has so much to offer, even (and especially!) in the Fall. It's a great place to be with your family all year round but now that I have experienced it first hand, I can honestly say you will not regret it. For more information on upcoming Sesame Place events including A Very Furry Christmas, check out the website. This will be the next event on the calendar, beginning November 23rd and running till December 31st. I am sure it will be even more spectacular due to the excitement of the time of year and the holiday season. The children will be super anxious for the holiday and I am 100% sure Sesame Place will build that childhood excitement even more with all of their magic and fun they have to bring. Follow Sesame Place on Twitter for their moment-by-moment tweets of excitement and be sure to visit their Facebook page and their website, both of which are filled with tons of info on upcoming events, phenomenal family packages, all the great rides throughout the year, and much more.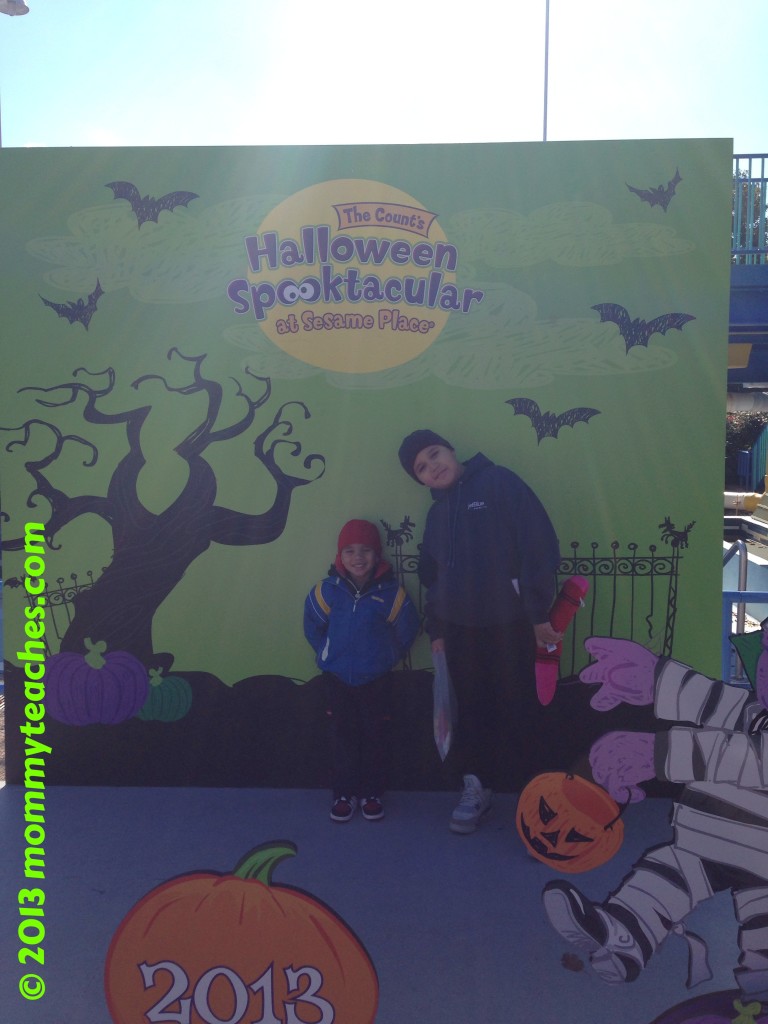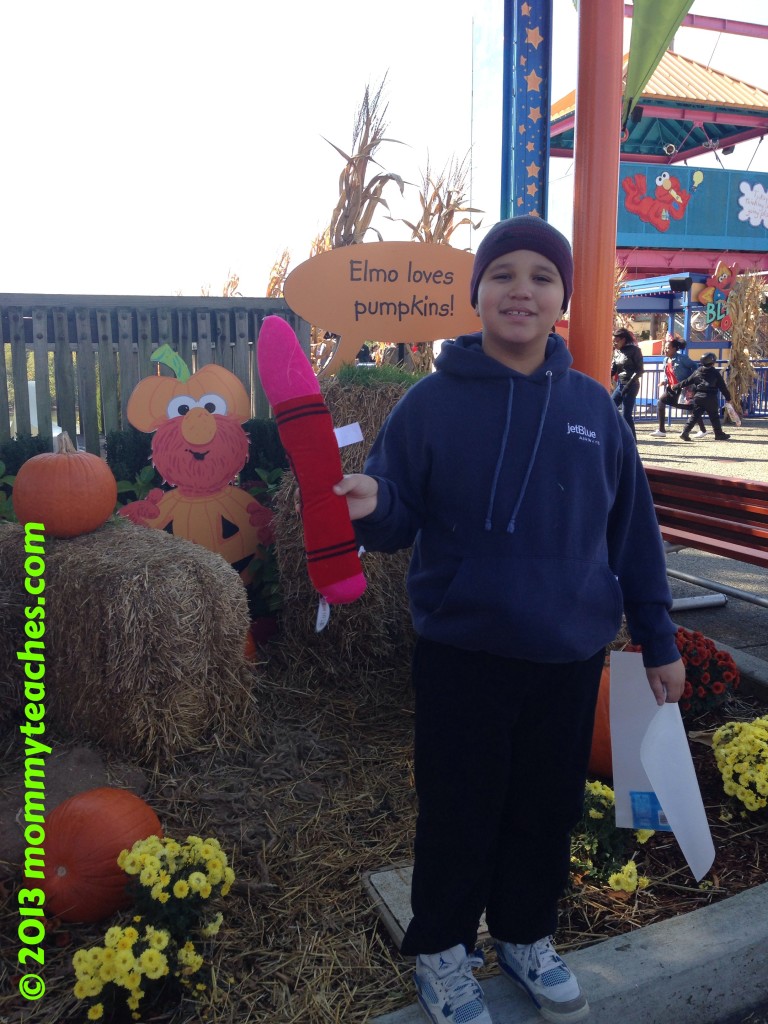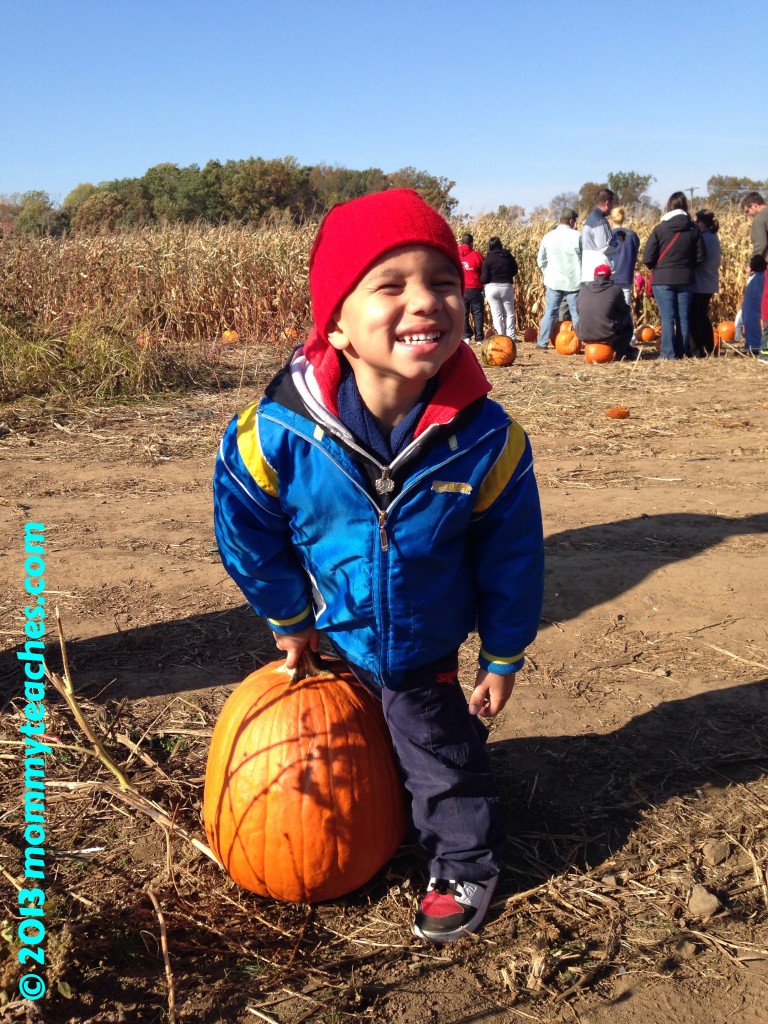 Let's Share: Have you ever been to Sesame Place? What did you like the most during your visit?