****Disclosure: This is a compensated campaign in collaboration with Latina Bloggers Connect and WGBH. All opinions are my own.****
I have been a HUGE fan of Curious George since before I can remember. I love the morals within the stories about being curious and, honestly, that little monkey always seems to remind me a bit of my classroom children, or maybe even of myself as a child. I was so excited to have the opportunity to see a sneak peak at Curious George: A Halloween Boo Fest and share this all-time favorite with my own two boys. I really think you should watch it on October 28th on PBS Kids and enjoy it with your children.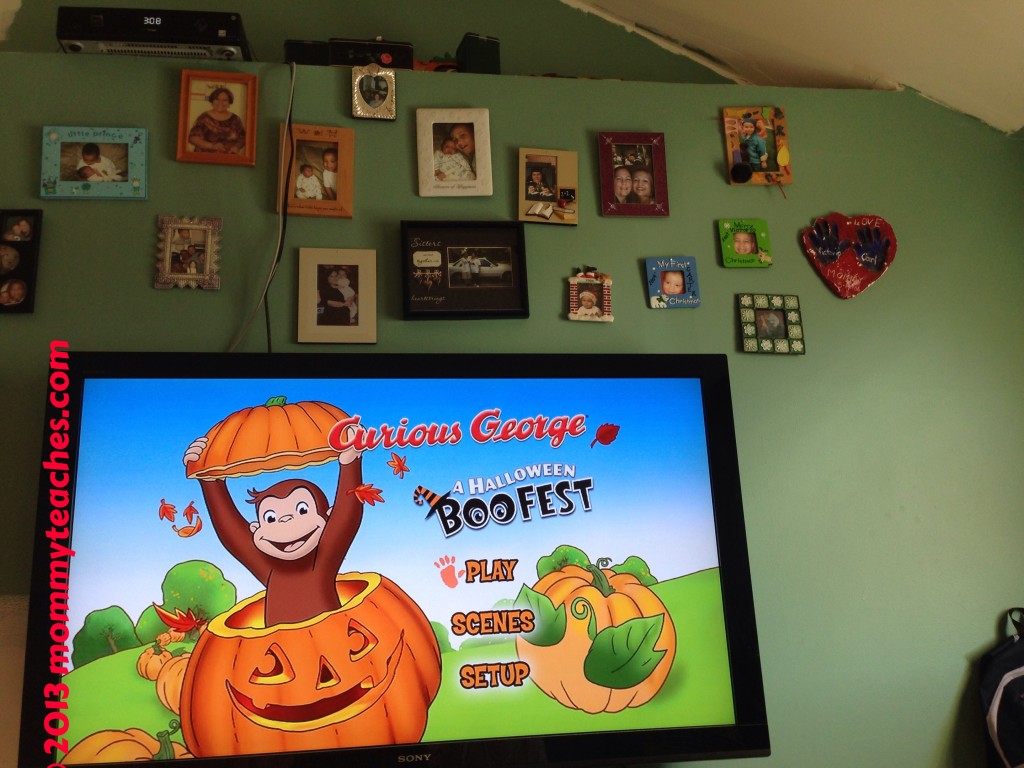 Watching the movie with my boys really enabled us to have great conversation. We pulled out all of our Curious George books and made television-to-text connections. We spoke about curiosity and they even asked me a few questions about myself. I always love to be as honest as possible with my boys so I didn't hold back much. I reminded them that I was once their age and I was ALWAYS curious. I took them back to the time when I myself asked, "where do babies come from?" and helped them understand my motivation to answer the "Curious" questions from my boys when they ask? I was THAT child too (giggling as I write this).
In my eyes as a teacher and a mom I often say, "GREAT books spark phenomenal conversation" and that's just what these books by Hans Augusto Rey and Margaret Rey do for our family. My boys love to be able to make "real life connections" to this monkey. They LOVE the way he is so curious and he doesn't get in trouble for it, but his mind just wanders (and wonders) and in their eyes, it's okay. In my eyes it's okay too, because don't we all want to know a little bit more about something?
Years ago my curiosity was frowned upon. I was known as the "grown child" or "knowing a little too much for my age." With my boys, I go a different route. I foster curiousity, I encourage it and I LOVE it! I love their unexpected questions and the dialogue books can take us on. We talk for what seems to be hours off and on about a book, or a character, and their morals and values. Just when you think a child isn't making a connection, they actually are. Curious George books reminds me that for me, as a parent, and for them, as children, that it's okay to be curious. Curiosity leads to growth, exploration, strength of imagination, and a whole new world that I want to open up for my boys. 
It gives me great pleasure to see them asking questions because of a Curious George book.  It also gave me great pleasure watching my youngest child really believe the legend of No Noggin (the hat-kicking scarecrow who haunts the countryside on Halloween). As we sat and watched it together, I loved the way he hid behind the curtain anticipating what would happen next and how George would allow his Curiosity to lead us deeper into his little adventure. It was great to listen to both my boys discuss how imaginative George was to recreate the No Noggin costume himself.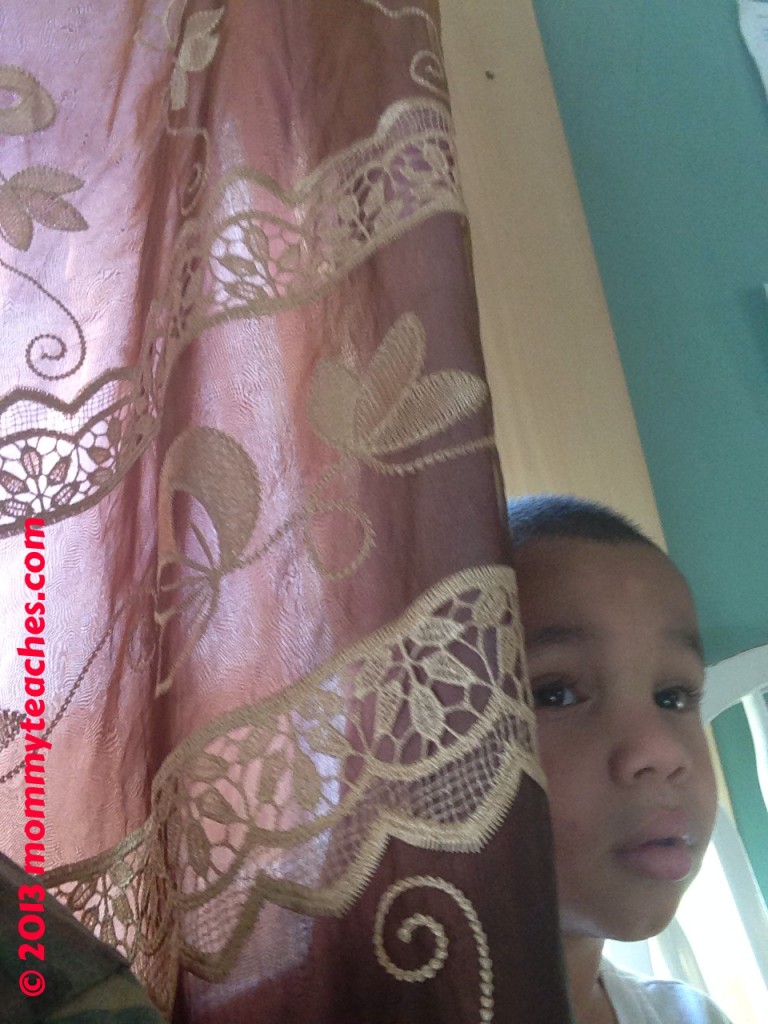 I also marveled as my oldest read my youngest the book, "Curious George Goes to a Costume Party." He found it so entertaining and all I could hear were the giggles coming from the room. I also took the books into my Kindergarten classroom where I am exposing them to the Spanish language and they wanted me to repeat the words as they are just so "curious" themselves about the language! We also used the tic-tac-toe board, laminating it so it will last longer and be more durable to play with. My youngest child really enjoyed it and ran to our personal library to pull out every Curious George book we own.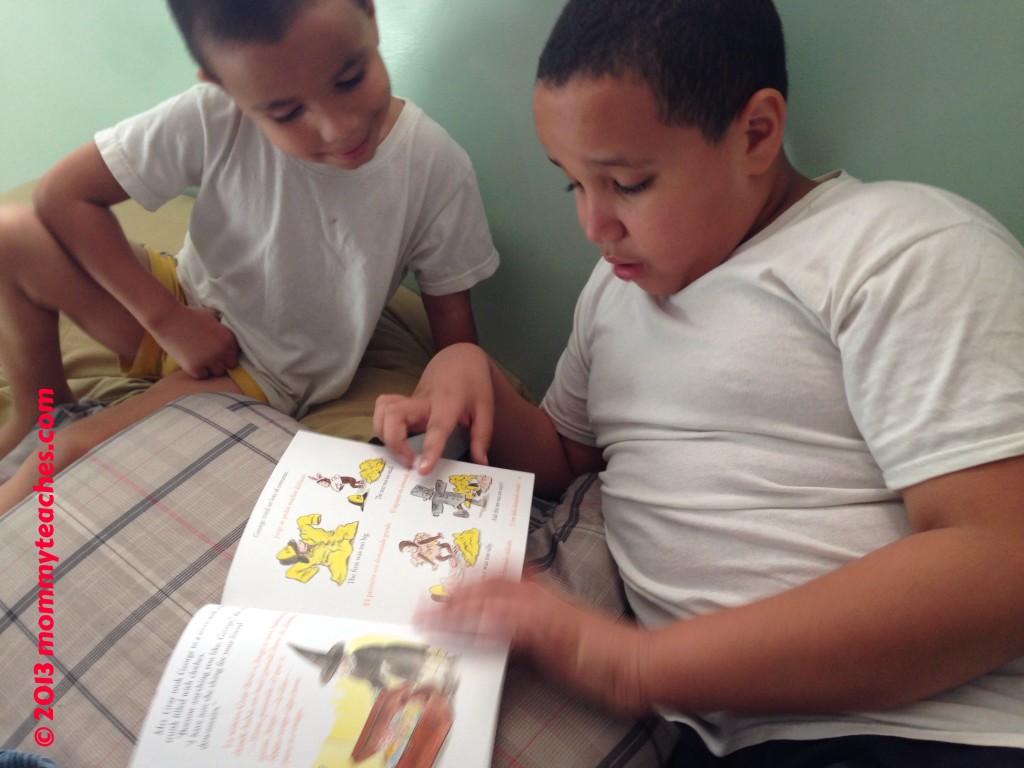 As a parent and educator, watching this and being able to share George's adventures with my own children and my classroom children was a win-win for me. I love to share the love for reading with all of my children (in and out of the classroom) and the movie and accompanying worksheets were an added bonus. I recommend you all sit down with your children and watch A Halloween Boo fest which will debut on PBS Kids on October 28th, and is now available on DVD at Pbskids.org/curiousgeorge. See what conversations emerge out of that viewing and come back and share them with me here. I look forward to your thoughts-let's spark the curiosity in our children, I encourage it!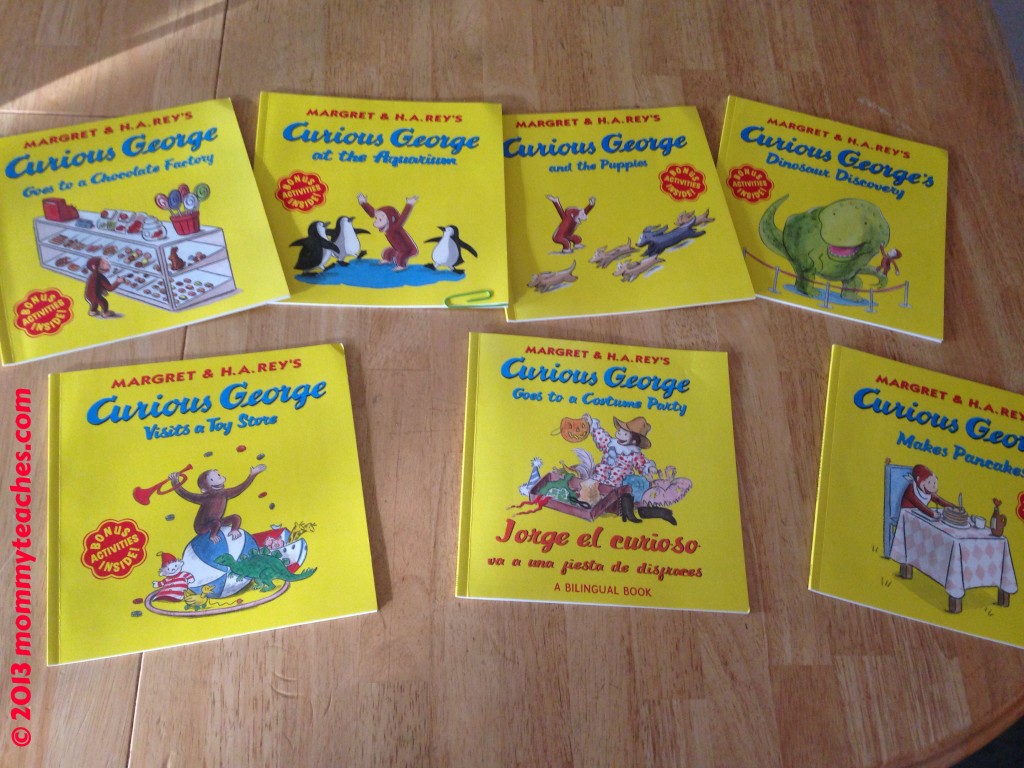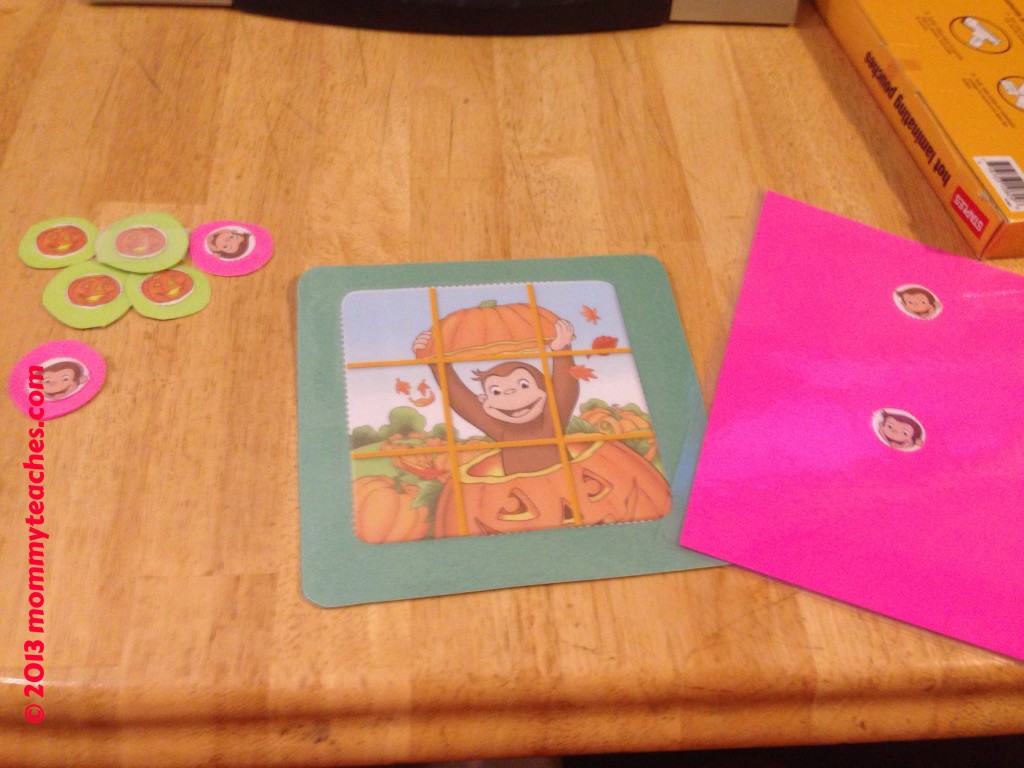 Let's share: Are you a Curious George fan? Why or why not?
****Disclosure: This is a compensated campaign in collaboration with Latina Bloggers Connect and WGBH. All opinions are my own.****