**** Sterling Publishing Co. gave me a copy of this book in order for me to write a review and conduct a giveaway. I was not paid and all opinions and views are my own****
The Big Bad Wolf Goes on Vacation by Delphine Perret was a humorous read for me and my kids. As I began reading, it reminded me of young children who have "imaginary friends" that live in the closet of their room. The selection is a perfect fit for this time of year when school is just about to end and everyone is headed to the beach! The illustrations are captivating and the fact that it has chapters is always a win with me. In our home, we love to read chapter books so we can read one chapter per night and have an enriching discussion along the way. I love the dialogue between Louis (the little boy) and Bernard (the big bad wolf) and the use of a great vocabulary was awesome as we introduced words like "incognito", "vegetarian", "obese", and "distracting", all new to my children. I really love when there are unfamiliar words in a text, as it helps the child to use words within the sentence to help them identify that unfamiliar word, building their knowledge and reading comprehension skills.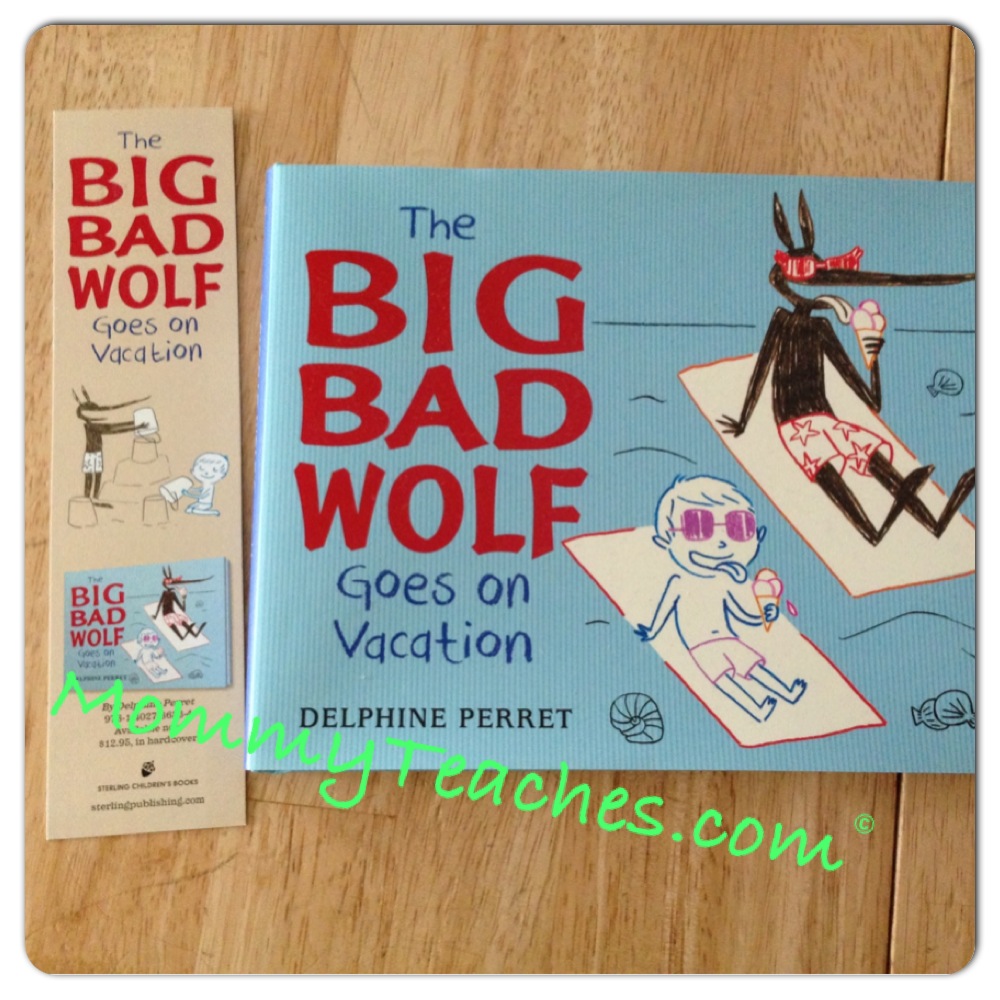 I enjoyed the way the author incorporated feelings into the story as well. The hurt feelings of the wolf as many would mistake him for a dog was great. It's important for children to know the value of the feelings of others and how it affects everyone. The story also taught lessons and touched upon things that are NOT appropriate like, "sticking gum under a park bench" as opposed to placing it in a paper and discarding it.
I don't want to give away all of this great story here, but if you want to laugh with your child and really observe your kid enjoy a book, this is your read for the summer!
**** Sterling Publishing Co. gave me a copy of this book in order for me to write a review and conduct a giveaway. I was not paid and all opinions and views are my own****
              GIVEAWAY:
One lucky winner will receive a copy of this hilarious read from Sterling Publishing Co., if you follow the directions on the rafflecopter and enter the giveaway below: