It's no secret that I am a Mama Bear and that we only use Charmin in our household. My daily routine of working hard at home and juggling all things "Mami" (including our budget) leaves me with no choice but to seek out only the best in quality and affordability. Charmin Basic bathroom tissue is an outstanding and affordably priced product for me and my family. It's DureFlex™ texture is perfect in the soft and durability department for my little bear cubs. The strength and efficiency of this soft sheet is two times stronger than the leading value brand. If you don't trust my word visit www.Facebook.com/Charmin and click your paw on the Mama Bear tab.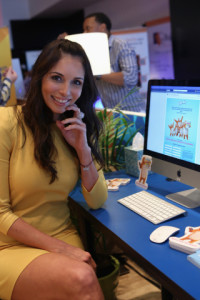 In case you have forgotten, Charmin wants to bring out the very best in each Mama Bear while celebrating all the goodness you bring to your own little bear cubs. The company began a sweepstakes just for this purpose! Moms are invited to visit the Charmin Facebook page and record a 15 second voice recording about what makes them proud to be Mama Bears for a chance to win a 2013 Chrysler Town and Country Minivan and an opportunity to be featured in a national Charmin radio commercial!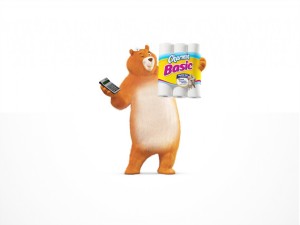 Entering this sweepstakes would give you the opportunity to voice your opinion on what makes you proud to be a mom, just in time for Mother's Day. You can discuss what you do on a daily basis that makes you continue to stand strong for your familia as their Mama Bear. Why wouldn't you want to take 15 seconds of your day to allow yourself to shine? Go ahead and voice your greatness for a chance to win, you deserve it. If I had my own 15 seconds of Mama Bear fame, this is what I would say, " I am a proud Mama Bear because I tackle every day with strength and optimism because everything I do, I do for my cubs who give me the energy to keep on going!" What would your 15 seconds of Mama Bear bragging sound like? I look forward to hearing you shine whether it be via your computer or telephone, take the plunge and enter for a chance to win!
I am here to remind you that you, as mother, are a winner. Using Charmin Basic automatically makes you a winner with its quality and great pricepoint. Any Mama Bear who makes the choice to introduce Charmin to her familia is a winner in my eyes because she's putting her family first. I trust nothing other than Charmin for my cubs' bottoms and you shouldn't either. I often catch them playing with Charmin Basic tissue way before passing it on their tushies. They remind me, "Mama, it's so soft, it feels like my pillow!" and that is like music to my ears. If my cubs are happy, so am I. Charmin Basic brings a smile to any Mama Bear's face if her children smile and that's exactly what they do once they have Charmin in their bathrooms. Make it your priority to purchase Charmin Basic and to join the sweepstake. I know you have the Mama Bear in you, time to bring it out!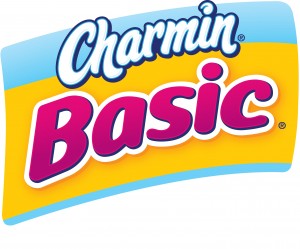 Disclosure: This is part of a sponsored campaign with Charmin and Latina Mom Bloggers. However, all opinions expressed are my own.